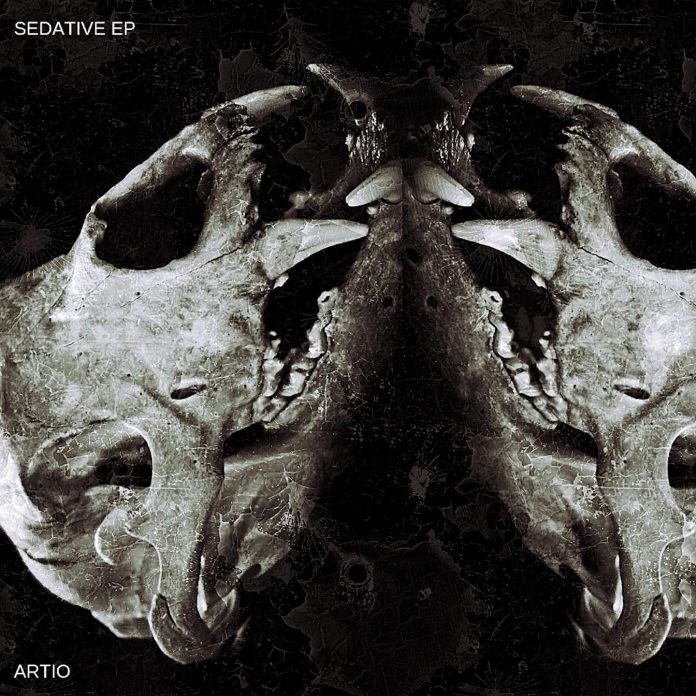 I was totally blown away by Artio's last single release – 'Blood Brother' so the prospect of a whole EP made my heart somewhat leap for joy. I was lucky enough to be given a sneaky preview when I met with Bob Brazill of Monomyth – Artio's label – and the tracks on this flabbergasted me. Although I know that the band are all 17, I still don't believe it, I know it but my ears don't believe it. The sheer musical skill, the lyrics and of course Holly's voice just tell me different. And of course I'm still amazed that suddenly I like big synth pop, well at least some of it.
The EP title track 'Sedative' is a builder, it starts off quiet and then it explodes. It's one of those insistent things, it has a beat that doesn't stop, a beat that just gets anything you have that can tapped or moved in time to it, doing that. But it has those things I really like about Artio – for one the production is brilliant. There are all these little clever touches of sound.
'If We Don't Speak Again' is a moodier thing. It's dark. It shifts in mood and tempo. It has a feeling that I can only describe as 'yearning', it kinda pulls and shifts in a slightly disconcerting way. And Holly's voice on this is just incredible, the power, the feel, is way up there.
The start of 'Saftey' caught me unawares – there's acoustic guitar, gentled strummed. But it shifts into this sparse synth backing under Holly's voice. And then it builds. And then it drops out and Holly's voice just shines. It ends with this tortured section, where Holly's voice is distorted. This is much more than just a song, it's a performance, how it's put together tells a story.
'The Silence' is again one of those 'banging' big synth pop tracks. But it's but far from a typical big synth track there's that Artio production which is dialled to the max. This thing has more unexpected sounds , more clever touches. I dare anyone not to put this on and not want to throw some shapes. It's a lovely thing.
Artio had already impressed me, but this EP amazed me. There's not one dud, not one filler on it. The quality is there is all of the tracks. And I urge you to not think of this as big synth pop, it isn't. It has way more depth, production which is clever and full of the unexpected, and it is music that is meant. It may be synth music but it has a feel and an emotional quality that means it rises way above 'synth pop'. And it has words that are way more than your usual pop lyrics. If you don't get that then you're not listening properly – go back and listen again now. And yes, some of it is music for the feet but it's also music for sitting down and listening carefully. It rewards that. And that's a clever thing.