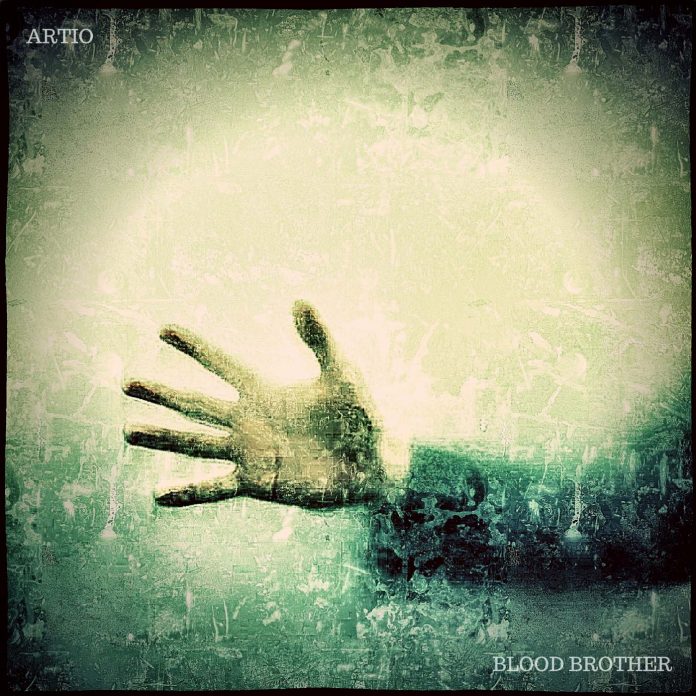 Occasionally I am rather surprised that I like a song or a particular artist. This has happened twice this week, something in itself rather unexpected. One is something that I'm reviewing for publication later, and the other is this track by Artio.
I am – it may surprise people who read my raving reviews of loud and/or difficult music – a fan of pop music, that is good pop music that is well written or produced or has a great arrangements. After all one of my favourite all time songs is 'Shooting Star' by Dollar (Look, it's a guilty pleasure, go Google it) What I am not a fan of is pop that is overblown or sets itself up to something bigger than it is actually is. And sadly I'm not generally a fan of synth driven big slow pop songs which I have a tendency to find overblown and trying to be way more dramatic than the song calls for. The surprise is that 'Blood Brothers' is one of those big synth driven dramatic pop songs.
I really liked this in say the first 30 seconds of my first listen. By the time it had finished I loved it. This, to be honest, intrigued me. What was it about this track that had me hooked in, and then rather addicted to it?
The first was the most obvious, the vocal. Hol's voice is frankly incredible. It's big, yes, but it has this tone that is captivating. And no it's not perfect, there are bits where it's cracking but I love those, it shows that this is a real vocal not a processed to hell vocal. And there's a section where it becomes all kind of angelic. As a vocal performance this song really shines.
The second is that while the music, at least superficially, just follows that big dramatic synth pop template, it doesn't. The song starts with these dripping sounds. The music that follows has a slight dubby feel to it. There are these small bits of vocal lines being doubled. There are layers and layers of sounds but you are left with a feeling that there's an incredible amount of space in this. This is clever. And actually it sounds kinda live, something I really like. And I found myself turning this up louder and louder just to be able to hear those touches of sound that this track has in it. It actually sounds really good really loud (although I'm not entirely sure my neighbour feels the same).
The third is what the song is about. The lyrics explore the emotional impact of absence. "'Blood Brother' is a story about finding out who you are but feeling like there's something missing" says Hol "You don't understand or know what's missing but you feel it's absence all the same". This isn't a superficial song at all. This may be because I relate to the story on a personal level (and that is personal, I'm not going into it in a review) or it may be that it's well written, or possibly and very probably both.
'Blood Brother' is an incredibly impressive debut, I look forward to hearing more in the future.
The info
Artio are Ieuan Jones (from In your Prime) and Hol Brazill (ex out of the woods). They are signed to Leeds based label Monomyth.
https://www.facebook.com/artiomusic/
https://www.instagram.com/artiomusic/