Tramlines, Sheffield's award-winning inner-city festival, has unveiled a stack of new talent for the Saturday instalment of its official after-parties, which will take place at Fusion & Foundry and Yellow Arch Studios on Saturday 22nd July. A host of leading DJ talent has been added to the bill, including Gilles Peterson, Gerd Janson, Nightmares On Wax (DJ set), Andy Butler (Hercules & Love Affair), Prince Fatty & Horseman, 2 Bad Mice and dozens more. Curated in association with local promoters Nice Like Rice, Off Me Nut Records, Roots and Wild Live, the latest additions to the Tramlines after-parties pack a punch of quality house, techno, jungle, disco, grime and everything in between, and with tickets from just £12 + booking fee, you'd be hard pushed to find a better value ticket.
The full Tramlines after-party programme takes over Sheffield's best clubbing spots, the o2 Academy, The Octagon, Fusion & Foundry and Yellow Arch Studios, on Friday 21st July and Saturday 22nd July. Acts already announced for the genre-busting after-parties include grime MC Bugzy Malone, a DJ set by the flawless Sister Bliss (Faithless), three-time MOBO winner Fuse ODG, garage royalty care of TQD and Artful Dodger, Austrian duo Camo & Krooked, The Streets' Mike Skinner, drum & bass legends DJ Marky and DJ Zinc and tons more. For those who can't bear to go home after Tramlines' daytime live-music programme, the after-parties are a must.
Joining Tramlines for a takeover at Fusion & Foundry (Sheffield University) on Saturday 22 July is the ever-popular Nice Like Rice. The food-loving party crew can be regularly found serving up disco and house all over Sheffield, and for Tramlines they've pulled together a wickedly diverse lineup. Heading up the bill is BBC 6 Music selector and Tramlines' favourite Gilles Peterson; the inimitable Nightmares On Wax; Gerd Janson, one of Germany's most in-demand eclectic talents; Andy Butler, better known as the driving force behind retro-futurist kingpins Hercules & Love Affair, and the Nice Like Rice DJs.
Across the city at Yellow Arch Studios, festival-goers can expect a large dose of jungle, grime and bassline. In the Main Room, the brains behind 20Hz Soundsystem, Roots, will team up with Wild Live – the brains behind quality underground parties including Freshen Up and Boom Ting – to present renowned reggae producer Prince Fatty alongside MC supremacy Horseman. Cult label Off Me Nut Records step into the Warehouse (Room 2) to present a floor-shaking party with hardcore breakbeat outfit 2 Bad Mice, while many of the label's top producers, such as Phatworld and Superior Cornrows will go back-to-back in what will undeniably be a rowdy grime-beat affair! Over in room three is drum and bass collective Displace, who bring even more beats and basslines to the proceedings with the Displace Crew and resident DJs.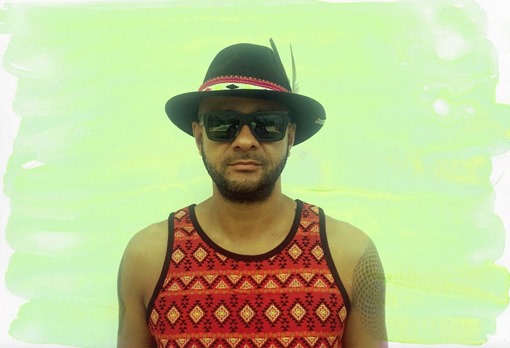 Tramlines Festival 2017 After-Party Lineup
Bugzy Malone / Faithless DJ Set / Gilles Peterson / Fuse ODG / TQD / Camo & Krooked / Gerd Janson / Mike Skinner / Nightmares On Wax DJ Set / Andy Butler (Hercules And Love Affair)
DJ Marky / S.P.Y / DJ Zinc / Coco / Loadstar / Prince Fatty & Horseman / 2 Bad Mice / Cause & Affect / Donae'o / Barely Legal / DJ Target / Artful Dodger / Gotsome / Kideko / Royal T / DJ Q / Flava D
Andy H / A-Kid / Cheff / Deadbeat UK / Displace Crew / Dr Cryptic / Earthworm Jim / Forca / GM Ben / Inja / Junglist Alliance / Kidlib / Killa Jo / K-Orse N Basshound / Lowqui / Mr Muliplex / Nice Like Rice DJs / Pedram / Phatworld b2b Superior Cornrows / Rogue Fiesta / Sekt-87 / Steel City Rhythm / Tippa / Trojan Explosion
The Tuesday Club / Nice Like Rice / Roots / Wildlife / Off Me Nut Records / Quality Control / Jungle Jam