Transformer, a new series of live music events brought to you by the Victoria Warehouse in Manchester, has announced the addition of four hugely talented acts to an already impressive line up, for its debut event on Bank Holiday Sunday, 28th May. Suuns, Sex Swing, Little Annie (Crass) and JC Flowers join a line up that already includes Swans, This Is Not This Heat – both who play their first Manchester show in 30 years; The Fall, Royal Trux, Loop, and Mueran Humanos. Transformer pays homage to Lou Reed whose visionary approach to rock, both in the Velvet Underground and on albums like Metal Machine Music, is reflected in the event line up. Across two rooms of music, Transformer will bring an indoor festival vibe to the expansive Victoria Warehouse, and will include a record fair, food stalls, a cinema, and more. With DJs to be announced, Transformer seems certain to make an immediate impact. Tickets for just £22 + bf are on sale via Skiddle http://bit.ly/Transformer-Tickets .
Transformer is curated by the in-house team at the iconic, Victoria Warehouse, previously host to events for the likes of BBC6 Music, Live Nation and SJM Concerts. The lineup showcases the best avant-garde and post-rock, in an indoor festival environment designed by Victoria Warehouse to engage with the unique culture of this music scene. Transformer boasts a full programme of activity, but of course, the music is central to everything.
Canadian 4-piece, Suuns, are heading for Manchester and will surely excite the Transformer masses. Since forming in 2007, Suuns have directed rock music down a new and unventured path, creating a sound with stark juxtapositions; rock coloured by electronics. The release of their third studio album last year, 'Hold / Still' saw Suuns embark on a relentless tour schedule honing their live skills yet further. Transformer is in for something very special when Suuns hit the stage.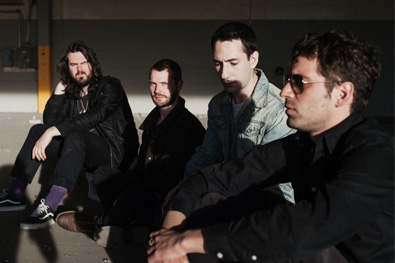 Also newly confirmed are British, underground supergroup, Sex Swing, whose debut album Karnak drew serious praise from all areas and landed them in The Guardian's 'Future 50' list of rising stars to watch at the end of last year. The psych genre can often mean everything from jangling '60's revivalists to bedroom laptop alchemists. Sex Swing operate at the brutal end, combining heinous volume, brute rhythmic throb and a devotion to twisted concave noise. These masters of their craft have gained a phenomenal live reputation and deliver deeply seedy music you can dance to.
Another treat announced on the Transformer line up is Little Annie. Some punk aficionados may remember her as Annie Anxiety from Crass, but her career has taken in a range of eclectic sounds and projects, starting with Frank Zappa name-checking her as 'the real thing' after seeing her perform aged 16 in New York. Painter, poet and performer, Mojo described her as 'the female counterpart to the Lou Reed of 1982's Blue Mask – a voice full of pickled New York wisdom." Annie is a creative tour de force and arrives at Transformer off the back off a major European tour supporting Swans.
Also set to grace the Transformer stage is JC Flowers. These five Londoners formed the band in 2014, immediately causing a stir with a set of 4-track demo's betraying a love of the Velvets, Replacements, Shoes and dBs. Their debut album 'Driving Excitement And The Pleasure Of Ownership' was released last year and planted them firmly on the 'ones to watch' list. Recent support slots on TOY's UK tour have seen their star continue to rise. Catch them at Transformer before they blow up in a big way.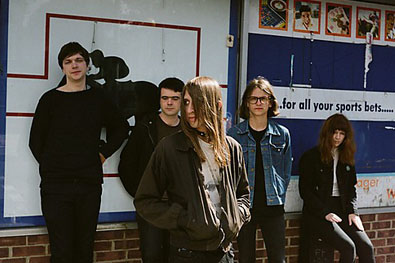 James Cohen, owner at the Victoria Warehouse commented,
"The first ever Transformer event just keeps getting better. We will be working hard to use the superb space we have here at the Victoria Warehouse to create an indoor festival vibe good enough to match the amazing line up. We have programmed film screenings, a record fair and much more. Transformer is going to be something very special."
Earlybird tickets for Transformer have sold out, but second tier tickets are still available at just £22 + bf from www.skiddle.com/e/12859771 making this event exceptional value for money. With prices increasing over the coming months, buy now for the best price.
Further announcements are yet to made, including info released about the event's cinema programme and record fair. Keep an eye on the Facebook page for all the latest news and updates https://www.facebook.com/transformerevents
Event Details
Swans
The Fall
Royal Trux
This Is Not This Heat
Loop
Mueran Humanos
Suuns
Sex Swing
Little Annie
JC Flowers
Event info:
Venue: Victoria Warehouse, Trafford Wharf Road, Manchester M17 1AB
Date: Bank Holiday Sunday 28 May 2017
Doors: 3pm – 1am
Age: 18+
Tickets:
Earlybird Tier 1 – £20 + bf SOLD OUT/ Tier 2 – £22.50 + bf/ Tier 3 – £25 + bf / Final Tier £27.50 + bf
Available from www.skiddle.com/e/12859771
Links:
www.transformerevents.com
https://www.facebook.com/transformerevents
https://twitter.com/vicwarehouse