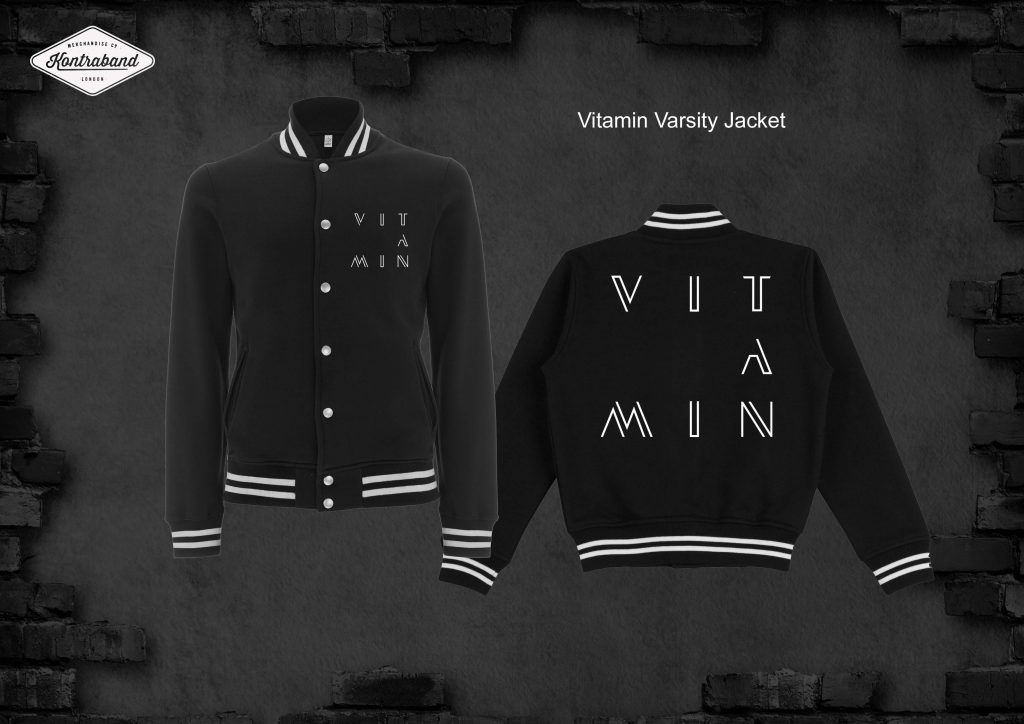 To be in with a chance to win the VITAMIN goodies you'll need to either share our competition Facebook post or retweet our Tweet (make sure you include the hashtag #vitamincomp in your retweet). The competition closes Monday 7th December at 7pm and the winner will be chosen at random and announced at 8pm. You must be able to collect the prizes at show.
You can retweet the tweet straight from this page
Retweet to Win VITAMIN jacket vinyl 2 tickets for 8 Dec Brudenell Social Club #Leeds Closes 7 Dec 7pm #vitamincomp https://t.co/XM6CeYmRRV

— Local Sound Focus (@LocalSoundFocus) December 4, 2015
We spoke to Jared from Vitamin.
Who (if anyone) first inspired you to start making music?
I don't really think there was a specific person that would have inspired me to start making music. As I started writing songs when I was very young, like 9-10, at that time you just seem to do things that feel natural to you, with little thought as to why your doing them.
Do you prefer coming back to your home town or touring new places?
I love travelling, so being able to see new places on tour is exciting, we haven't made the leap abroad yet but the prospect of doing that really excites me.
Do you all have a sweet tooth or has the sweets theme got a deeper meaning?
I'll be honest, I've got a sweet tooth. Although Cam, our guitarist, is a savouries man. (Little bit of VITAMIN trivia for you there). I really like striking art, things that have stark contrasts in them really interest me. So combining sweets and vegetables really caught my eye as a concept.
What song do you enjoy playing the most?
I really enjoy playing our closing song in the set, it's a track called 'Waterfall'. There's just a breeze that flows through that song that comes across when we play it live.
What are you most looking forward to in your future as a band?
Getting around Europe and America for sure.
VITAMIN website: http://www.thisisvitamin.com