I'd like to start this review with a question for you. Do you still get an extra jolt of excitement from seeing bands live now that lockdown has finally come to end? I do. And that excitement is multiplied when there's two out of three bands I'm really looking forward to seeing. So it was with anticipation that I made my way to the cosy interior of HPBC on a chilly evening to this trio of bands.
I was prepared to not like Astoria. I better explain that. Out of a three band line-up on average there is one band that doesn't click with me. And, given that I really love Purple Thread and was looking forward to seeing Flat Moon, that kind of left Astoria. I am happy to report that Astoria bucked the trend; I was won over by the end of the first song.
There was a moment when I heard the opening notes of their second; the 'often ill-advised Bowie cover' – in this case 'Moonage Daydream' – that my heart started to sink but fortunately that came with at least two levels of fabulous.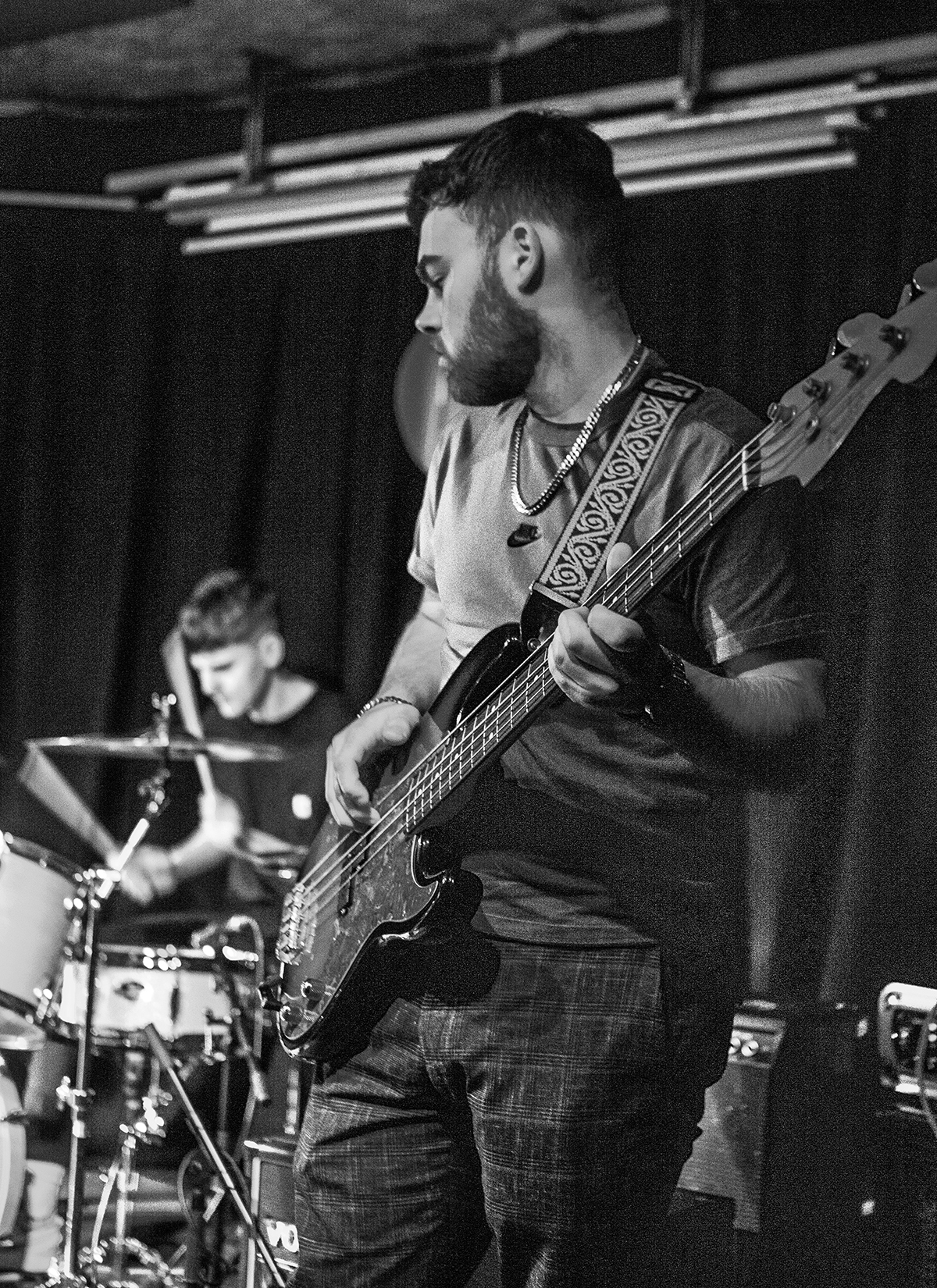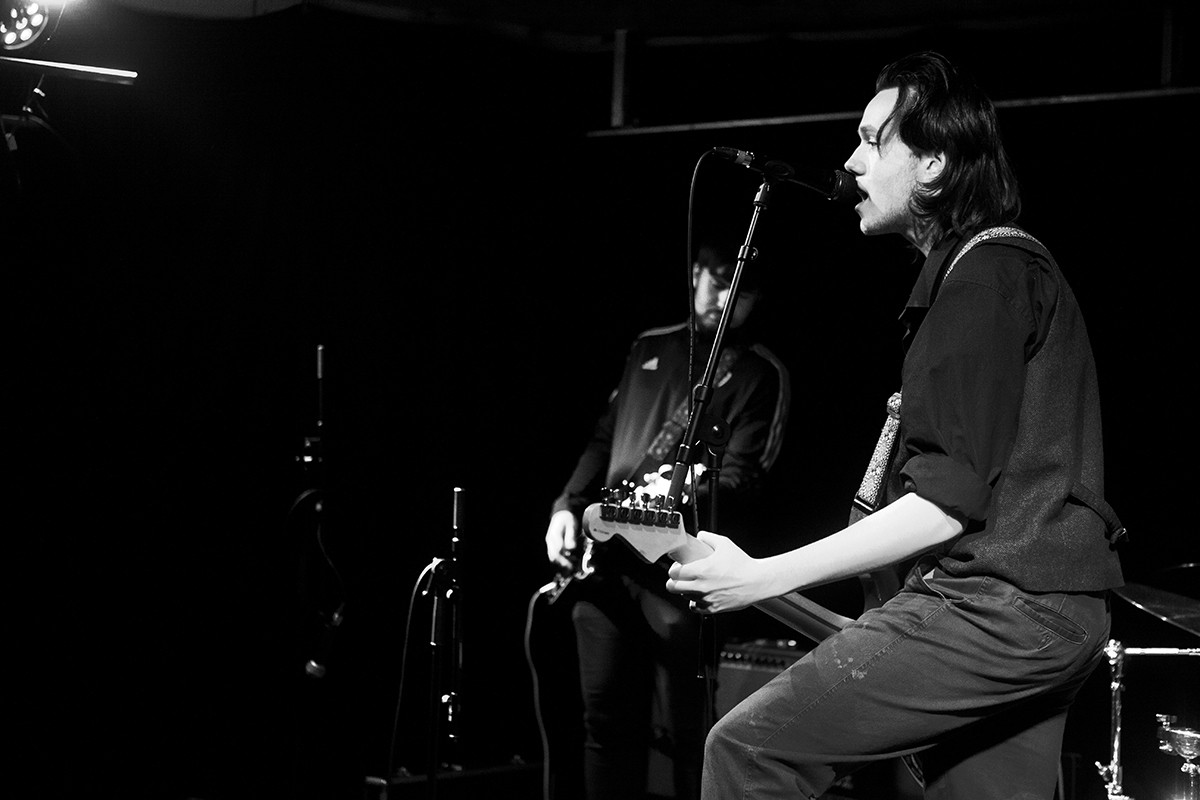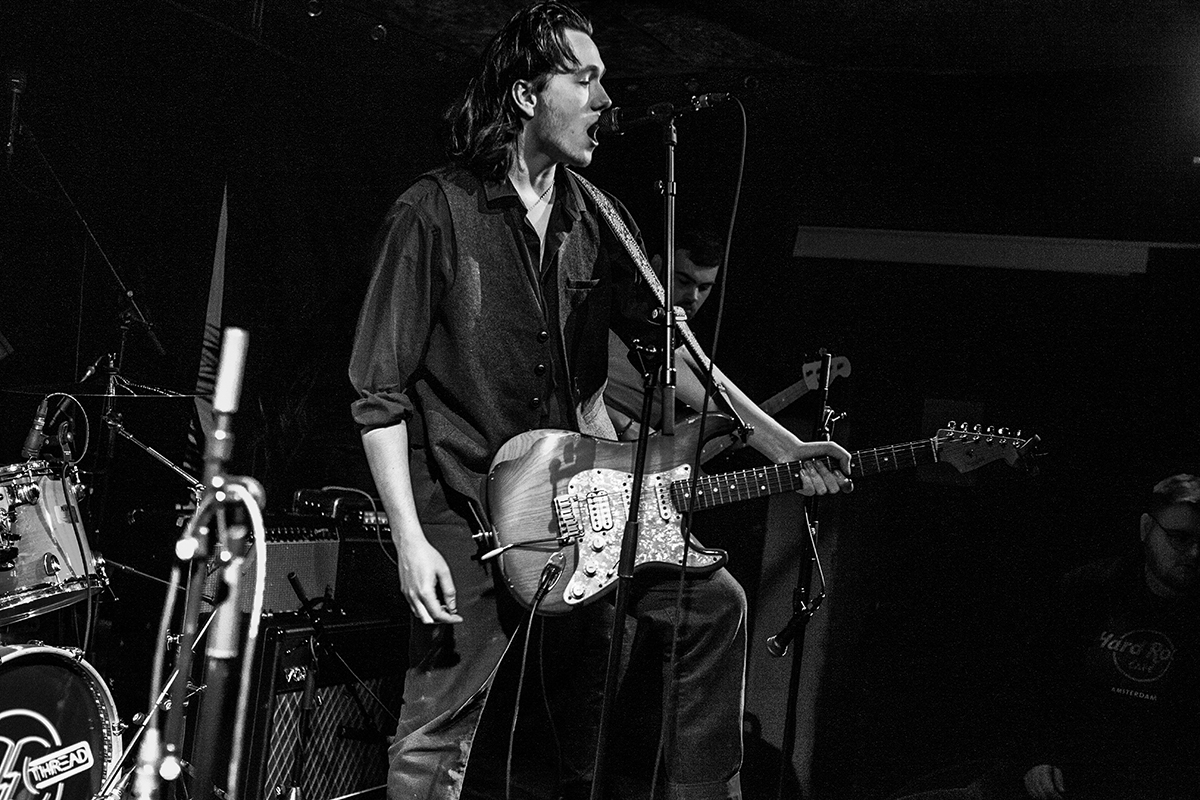 And that made their sound click into focus for me. We are talking rock 'n' roll with a retro feel; kind of arty glam. Big guitar rock with big tunes, big vocals that I can only describe as sincere and meant. And they put these songs together in ways that intrigue. In this world of alt-rock and indie this is something different; and that's enough to make my ears prick up and listen.
I waited, I waited in vain, for this to fall apart, for my first impressions to be wrong; it never came. Great song, followed by another great song. The more I listened the more I liked them. Astoria are a band that have grabbed my interest and I want to see them play again, and soon.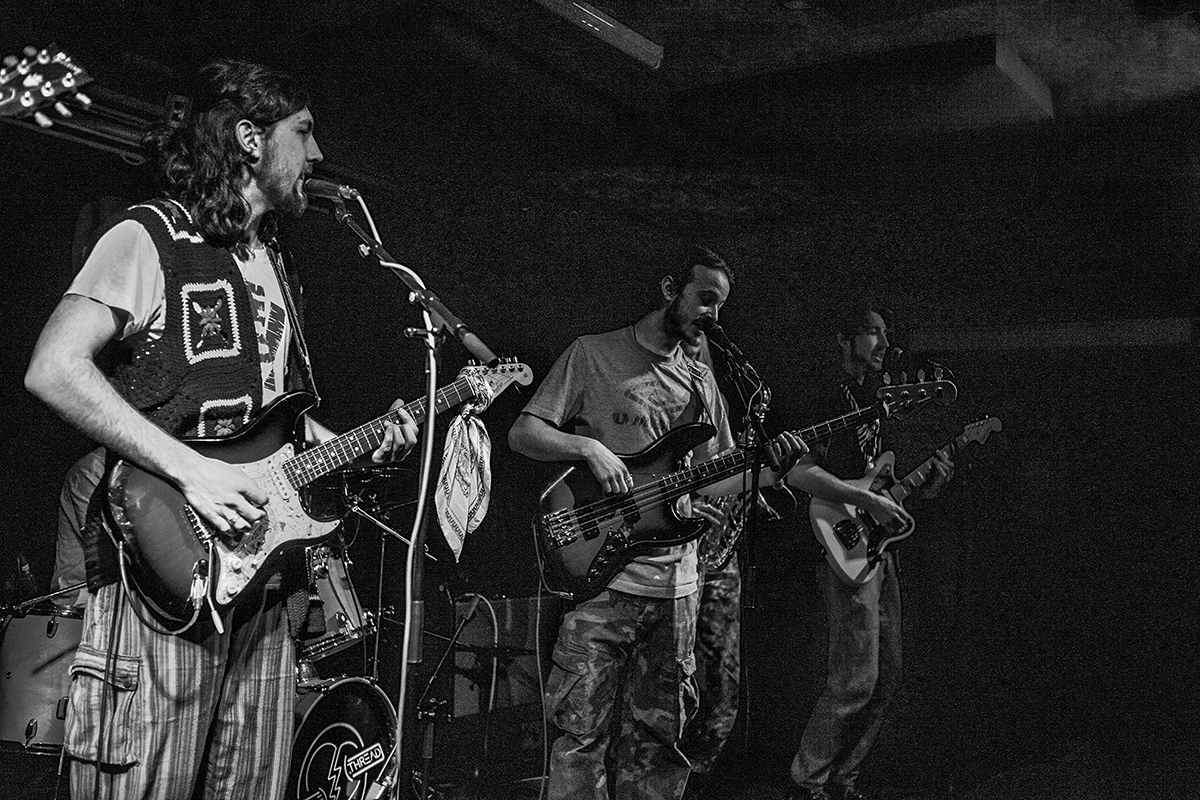 At the end of Flat Moon's set I was only able to write this

This is an interrobang. It conveys a kind of incredulous or shocked questioning in punctuation. This is because I was both completely blown away by their set and because I didn't know what the fuck to actually say in this review beyond 'that was unbelievably good'.
Maybe I should start by – if you haven't the foggiest idea what Flat Moon do – with an introduction. But even this is difficult because defining the music they play is difficult. I find myself asking the question 'are they a jazz-rock band, a jazz-funk band, a band that's taking the concept of Nu-Soul to the very edge and beyond, a psychedelic funk band or even a progressive psychedelic jazz-funk band?', and I answer 'yes, all of the above'. Honest.
But there's more, there's pfunk, there's the out-there groove of Sly and The Family Stone and the strangeness, at times, of Frank Zappa. That's not to mention the warped sounds of Gong in jazz mode, and the manicness of Cardiacs and Shatner's Bassoon.
They are a band who are difficult to pin down; 'you're not kidding me' I hear you scream in frustration.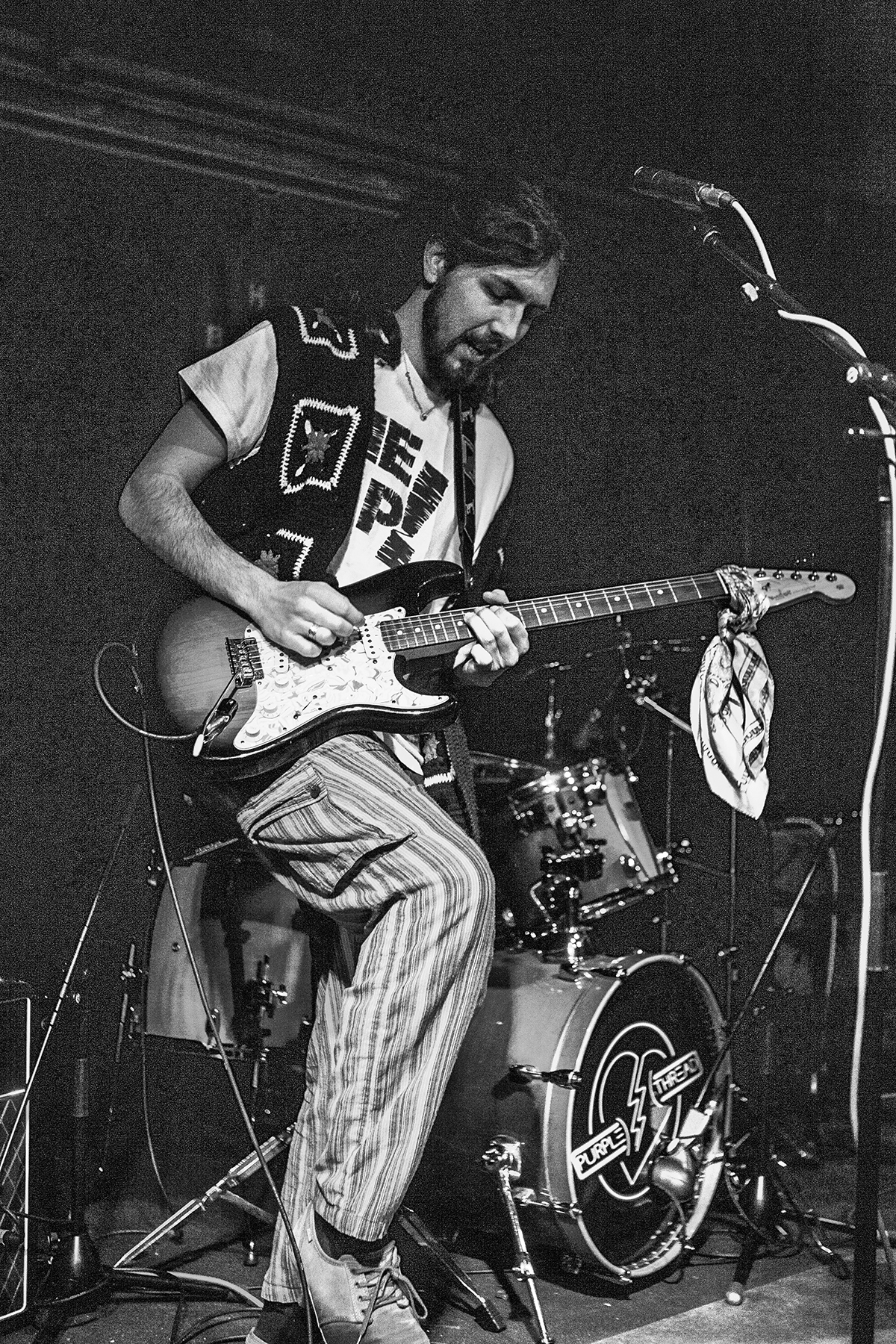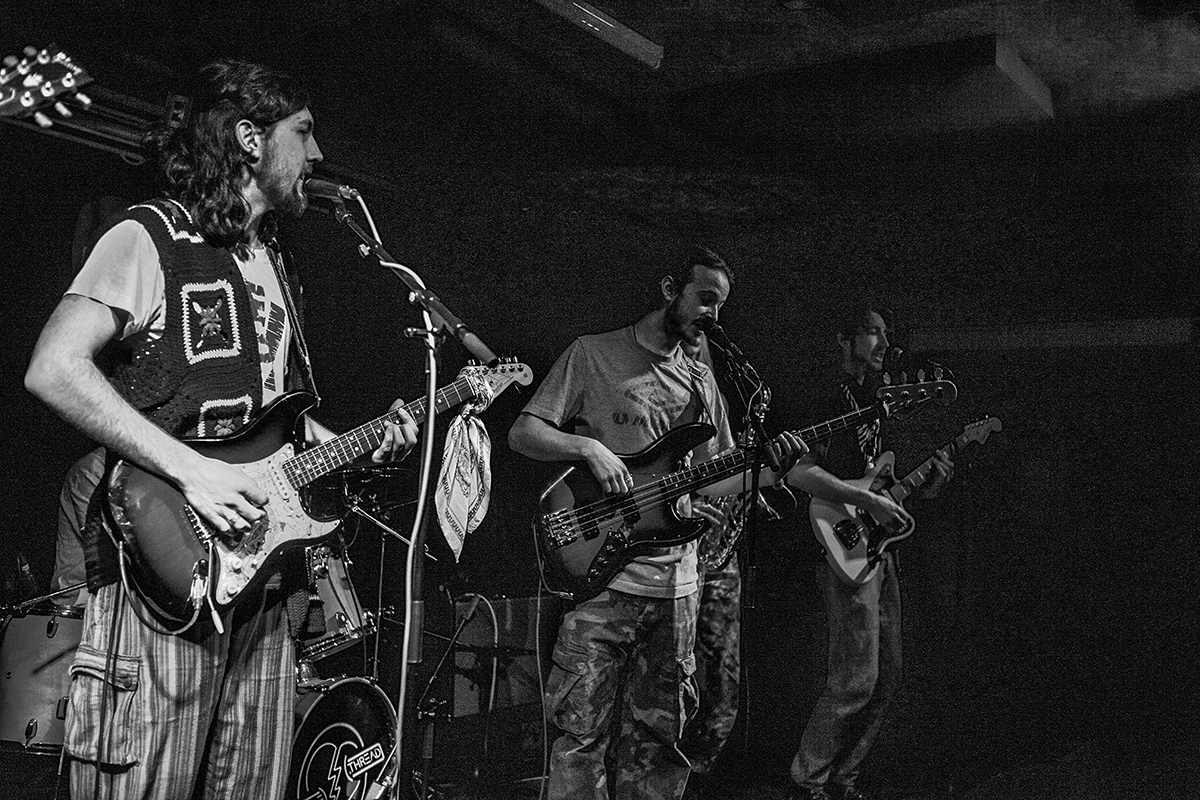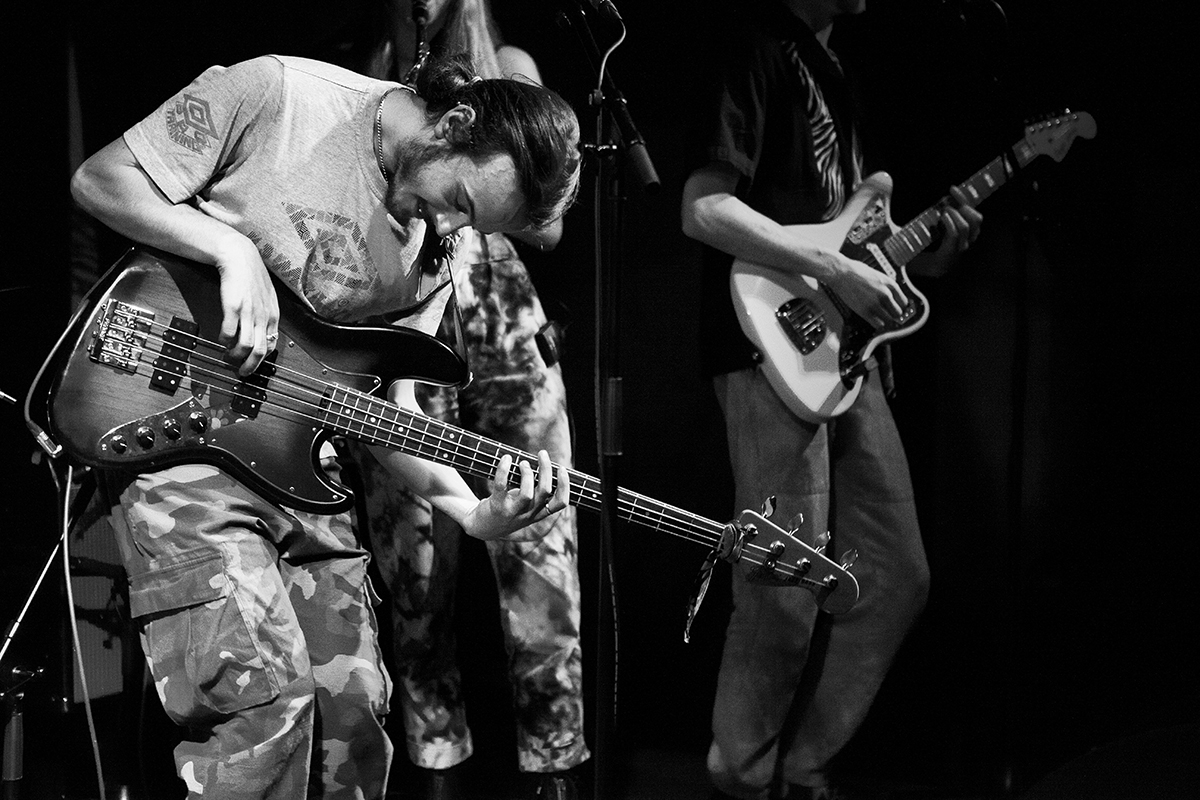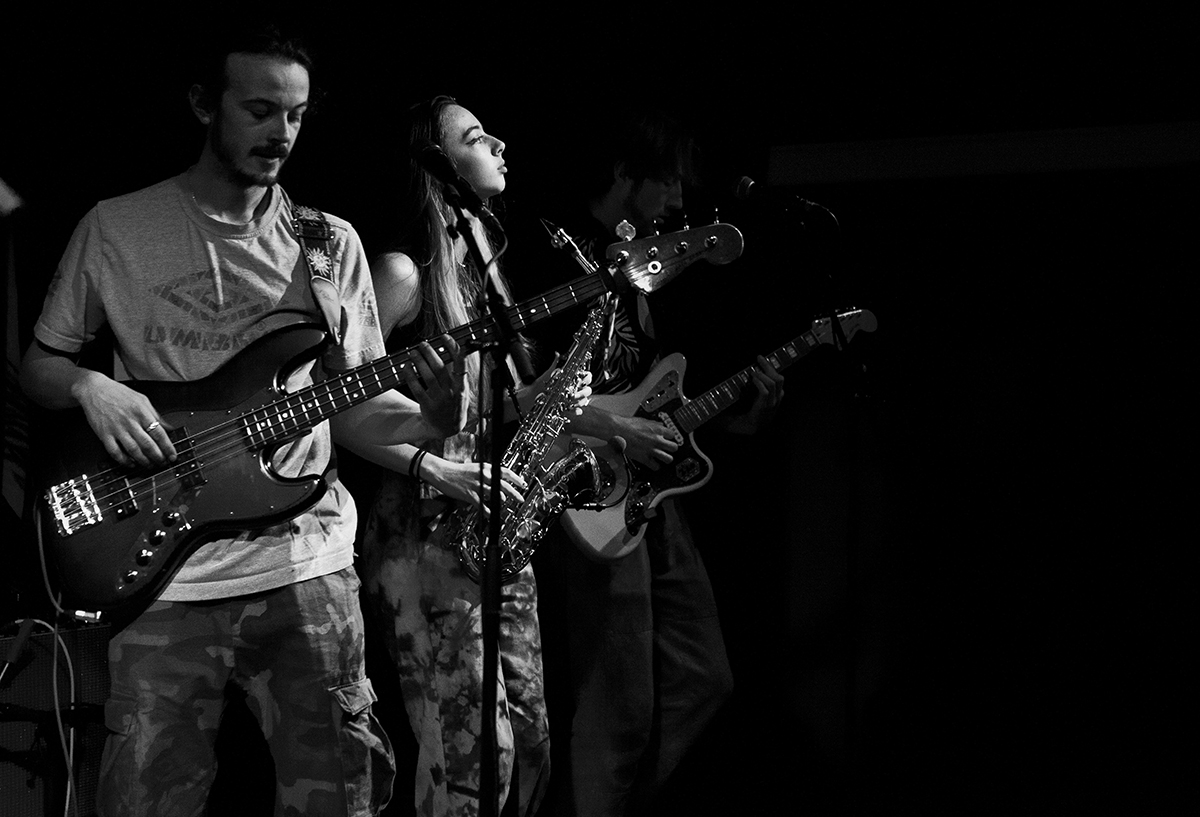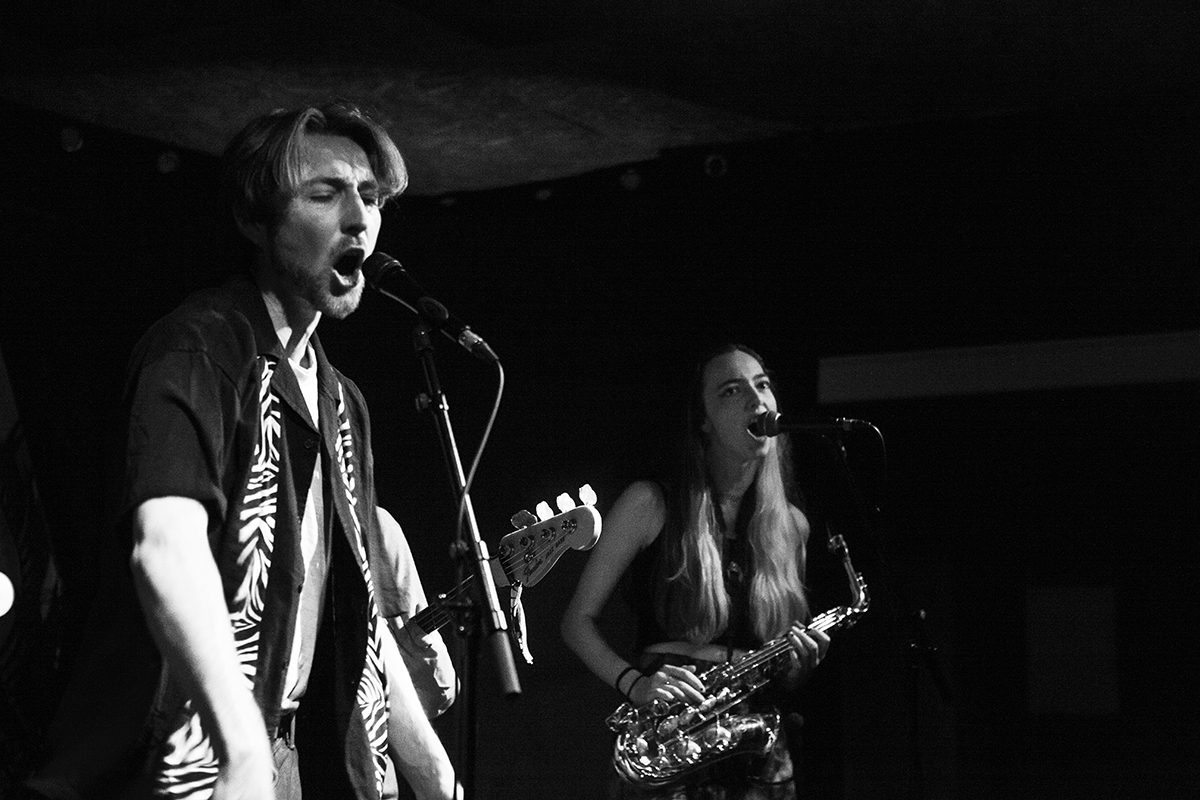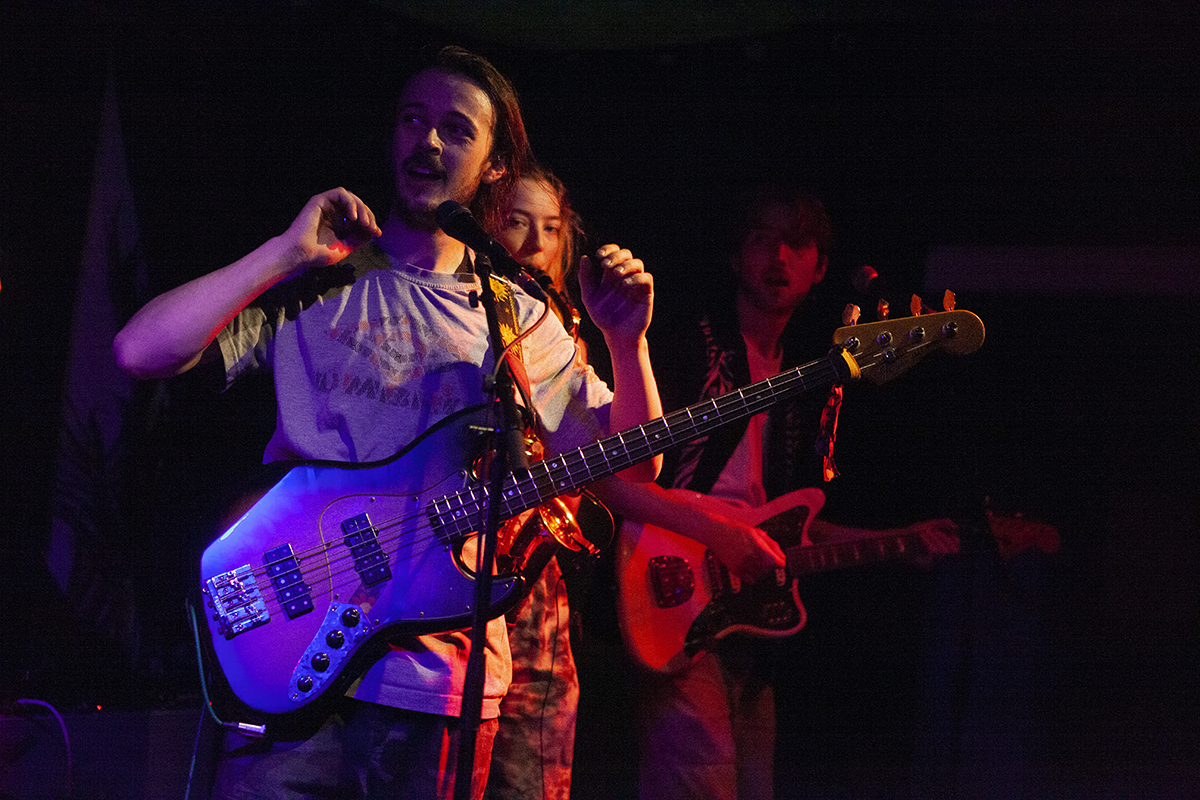 However the thing you need to know is Flat Moon sound absolutely fabulously fantastic on their releases but live it's kicked to a level I can only describe as musical nirvana. Whatever it is they are playing it's fucking funky, it grooves, it comes at you in waves, it goes straight to the dancing part of your brain like a musical injection.
And in that sound are three guitars – one of which doesn't always sound like a guitar but does impressions of an organ, and one that does the most fantastic guitar breaks. There is bass which not only pulses out the rhythm but is a lead instrument in its own right. And there is saxophone.
And not only this but the band put on a show. There is banter, there is movin and a-grooving. This is a band who love and adore what they play.
Flat Moon are bloody fucking incredible and you need to see them.
If you've been keeping up you'll know that Purple Thread are one of my favourite bands. If they're playing at a Purple Thread Party I'm there. Their average show is a thing of musical beauty but there are times when everything lines up – the moon is in the right phase, sacrifices have been made to the musical gods, crystals have been offered up; you know the sort of thing – Purple Thread can play a set that goes straight into that part of your mind that stories the most precious of your musical memories. This night was one of those.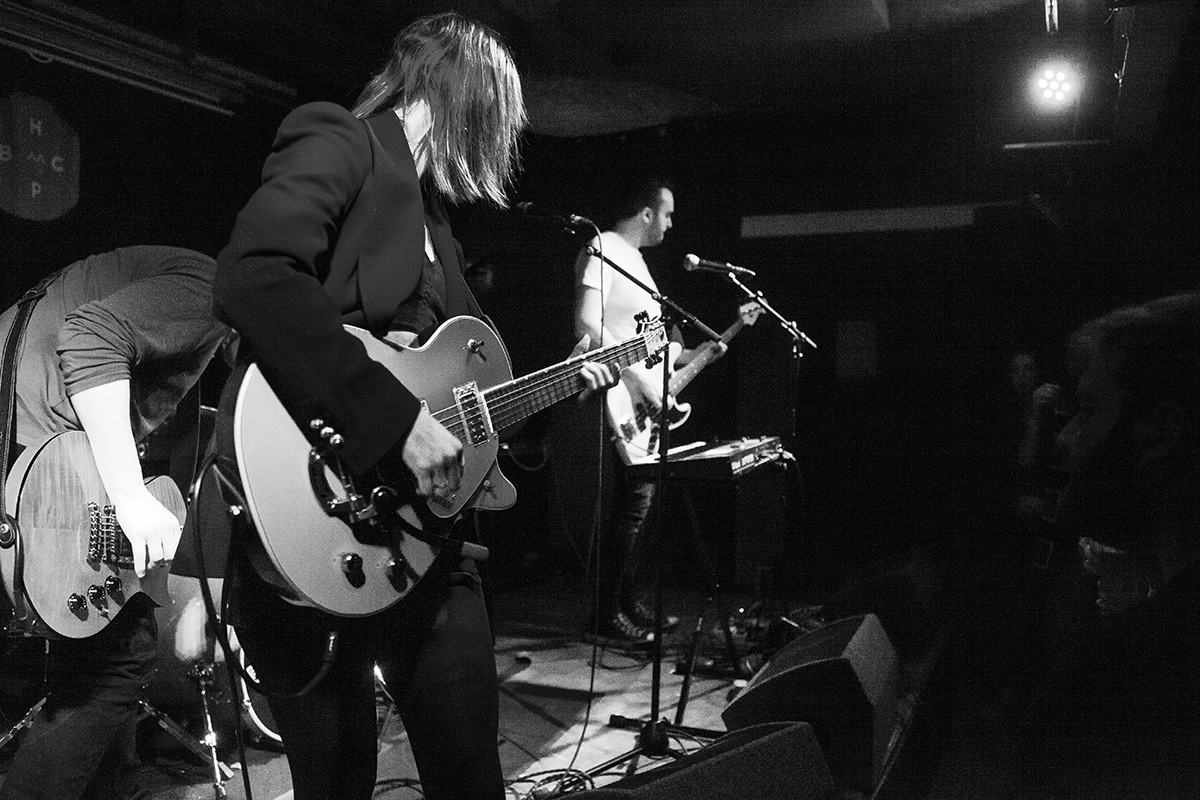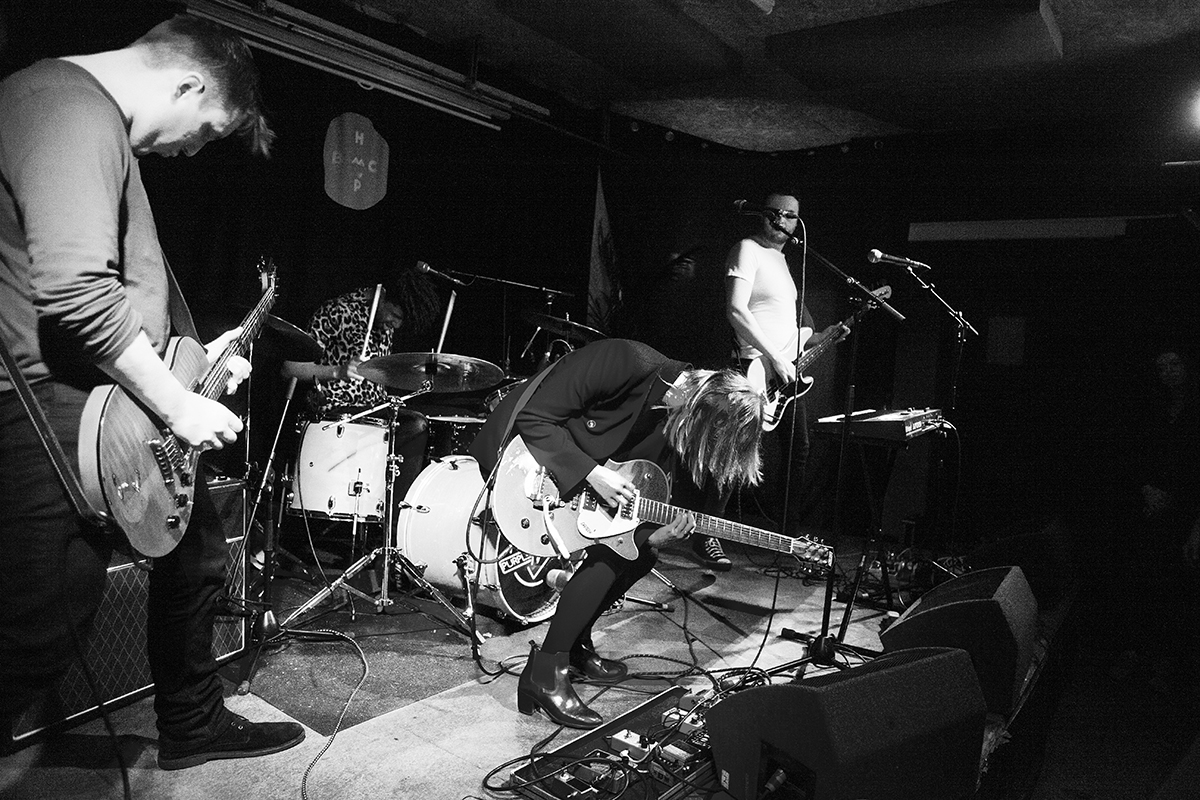 The first part of their set was very much greatest hits, and I could immediately tell that the band were in the mood to give us that sneery, sleazy NYC punky sound to the max. Loose, raucous, full tilt. Liz channelling Patti Smith vocally, when she's not giving us that pure poppy vocal sound. The 'obligatory Purple Thread cover' was a raw punky pumped up 'These Boots Are Made For Walking', and what a joyous noise. Intrigue was introduced with a keyboard-led version of one of their songs – which sadly in the thrills and excitement I forgot to make a note of – which was lovely.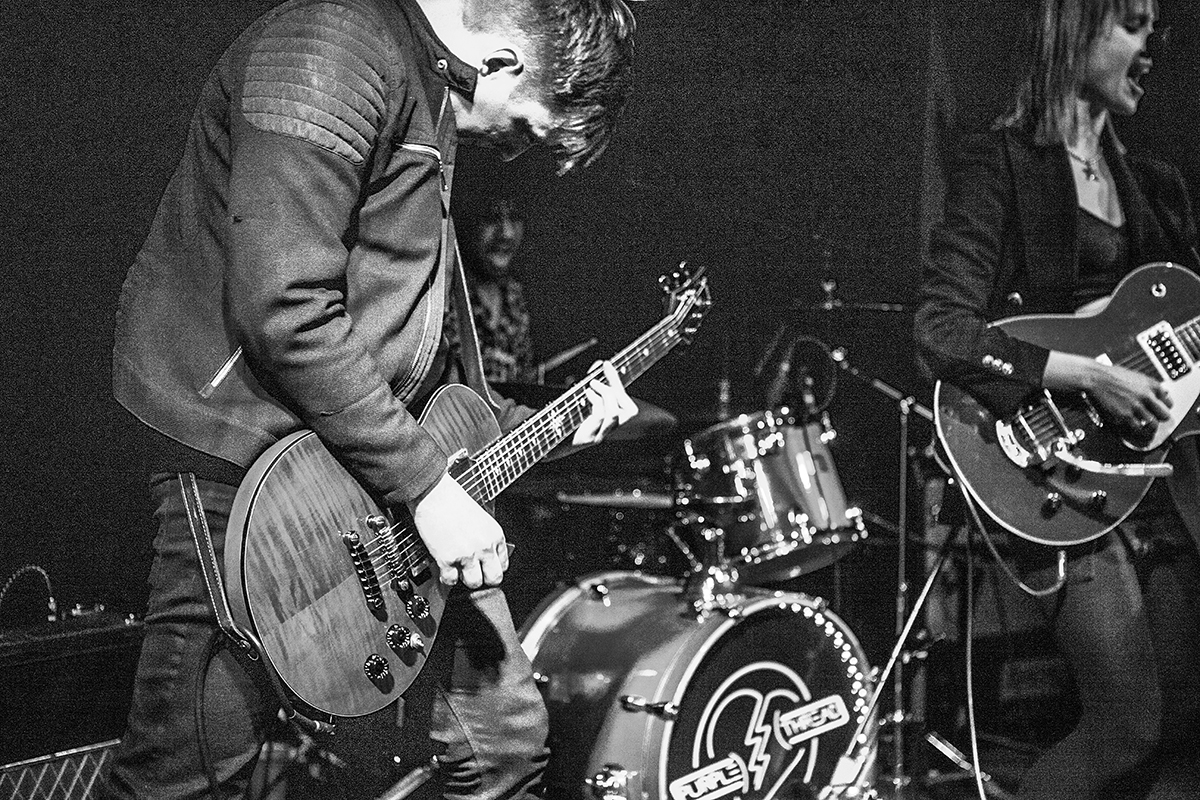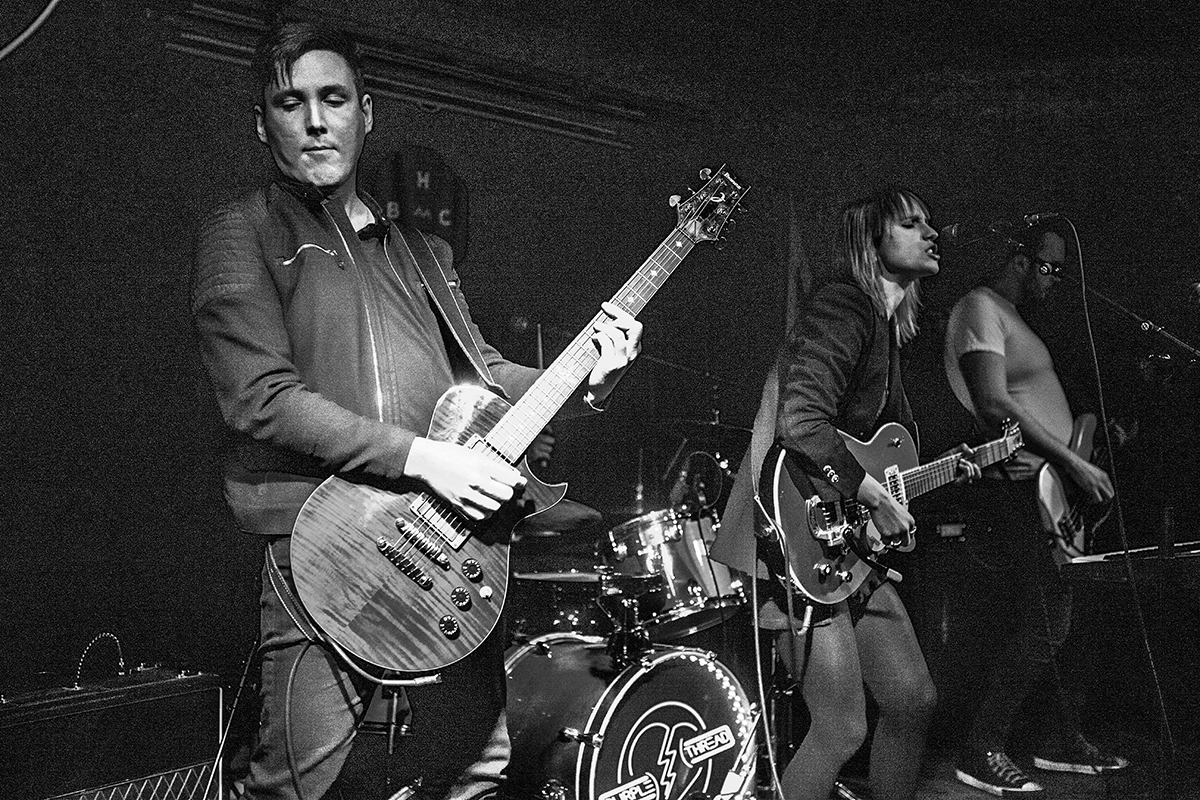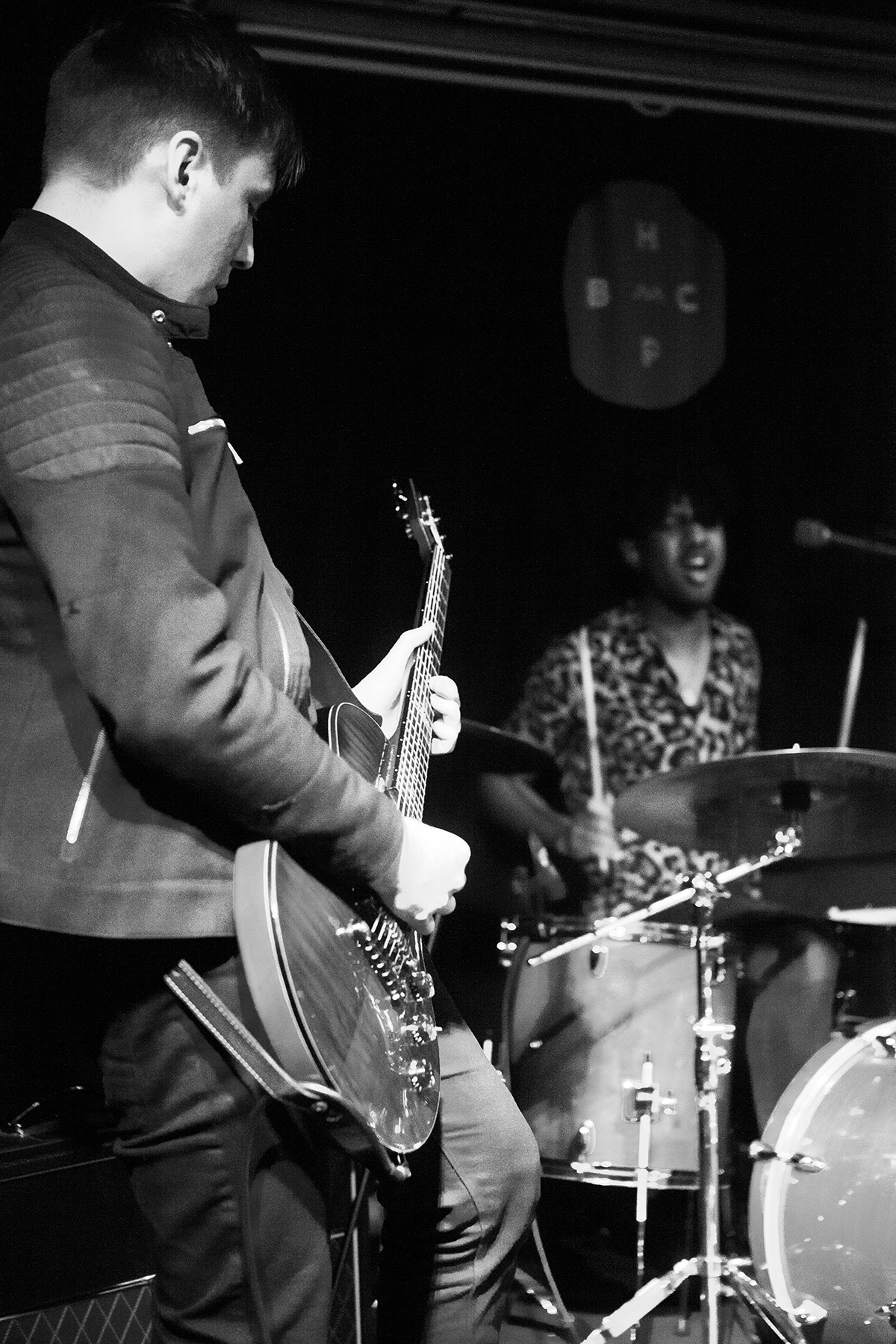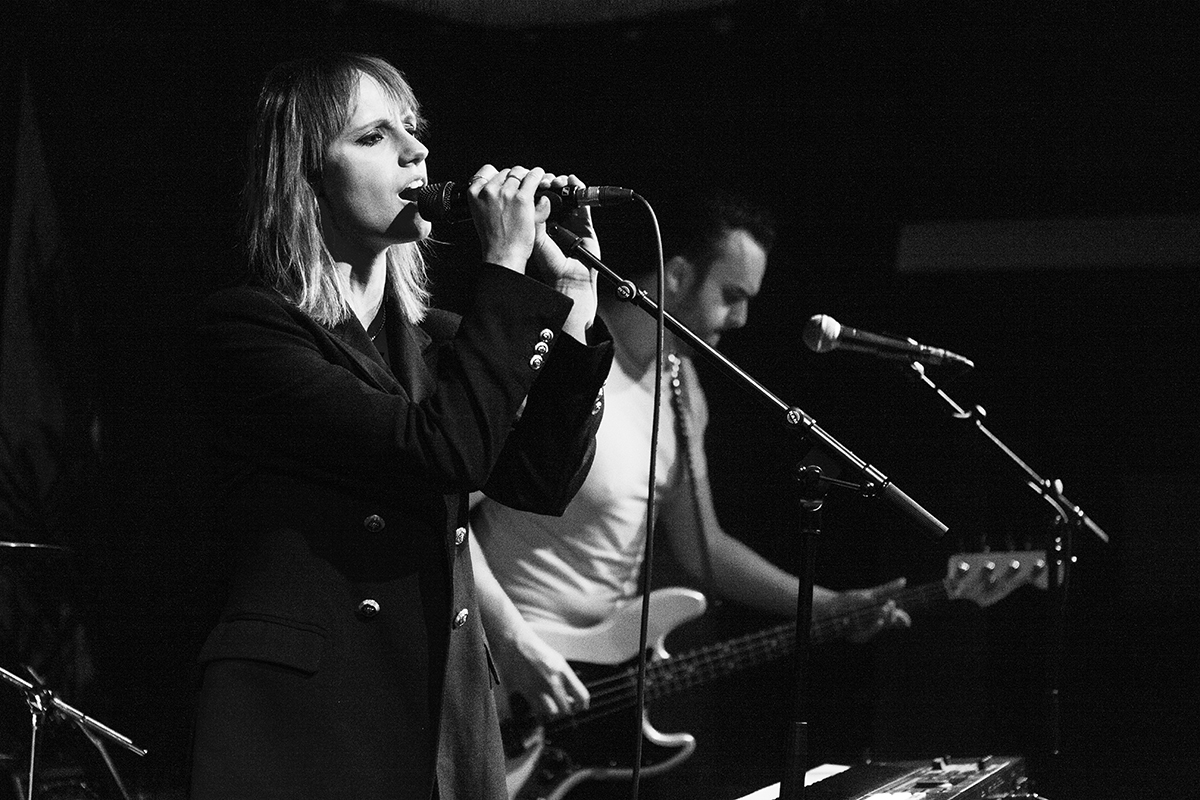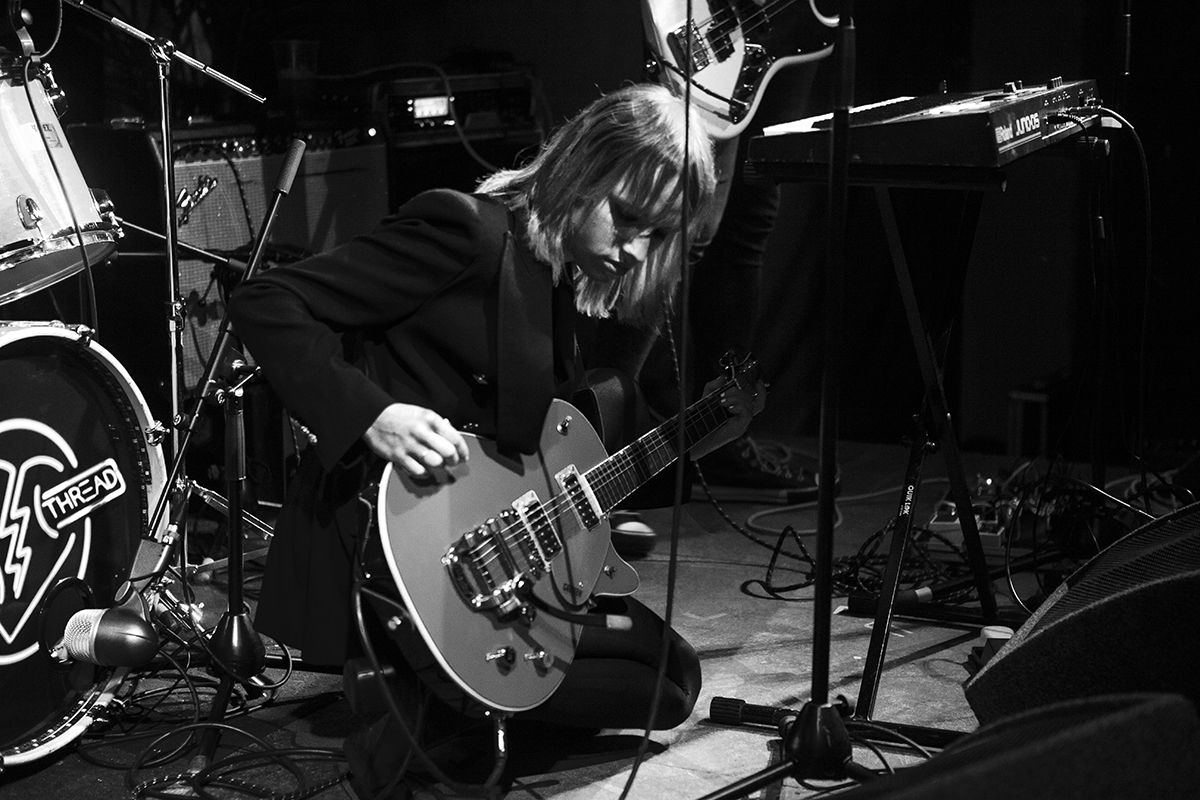 And while they are a rawk band their songs are made for dancing, it's made for partying make no mistake. There's a groove to their music, as well as the raucous. And that's the brilliance of Purple Thread.
The band's live shows can leave you breathless and speechless. They put on one hell of a show, and it's a show you need to see.