Stop Drop Robot is a band from Sheffield consisting of vocalist Sam Christie, Nathan Bailey – bass, Matt Ross – guitar and Dan Battye on drums. They have been together for three years and are starting to make an impact on the live music scene with their own blend of electronic rock. They are a hugely ambitious, hard-working band with big plans.
They are attacking the gig and festival circuit with a determined ferocity this summer. We caught them at their Long Division appearance at Players Bar whilst on their third tour – The 'Maps' tour, in support of their newly released single (of the same name). Stop Drop Robot have more festival appearances coming up this summer, as well as slots supporting Heaven 17 and Alabama 3 in July.
Stop Drop Robot play a seven song set during the half hour scheduled for bands at the festival, combining 90s nu-metal with indie-rock and classic metal strewn with synths to create a futuristic rock sound. The band's recorded sound is more controlled and is heavier on the electronics, but live, they sound different; the sound is more alive and urgent. Their music has doomy, eerie undertones which make for an exciting atmosphere.
Drummer, Dan plays to a click which makes for a tight rhythm that carries the frequent tempo changes swiftly. The combination of Nathan's driving bass, Matt's soaring guitar riffs and Sam's confident and controlled vocal, creates a powerful sonic experience in a compact venue.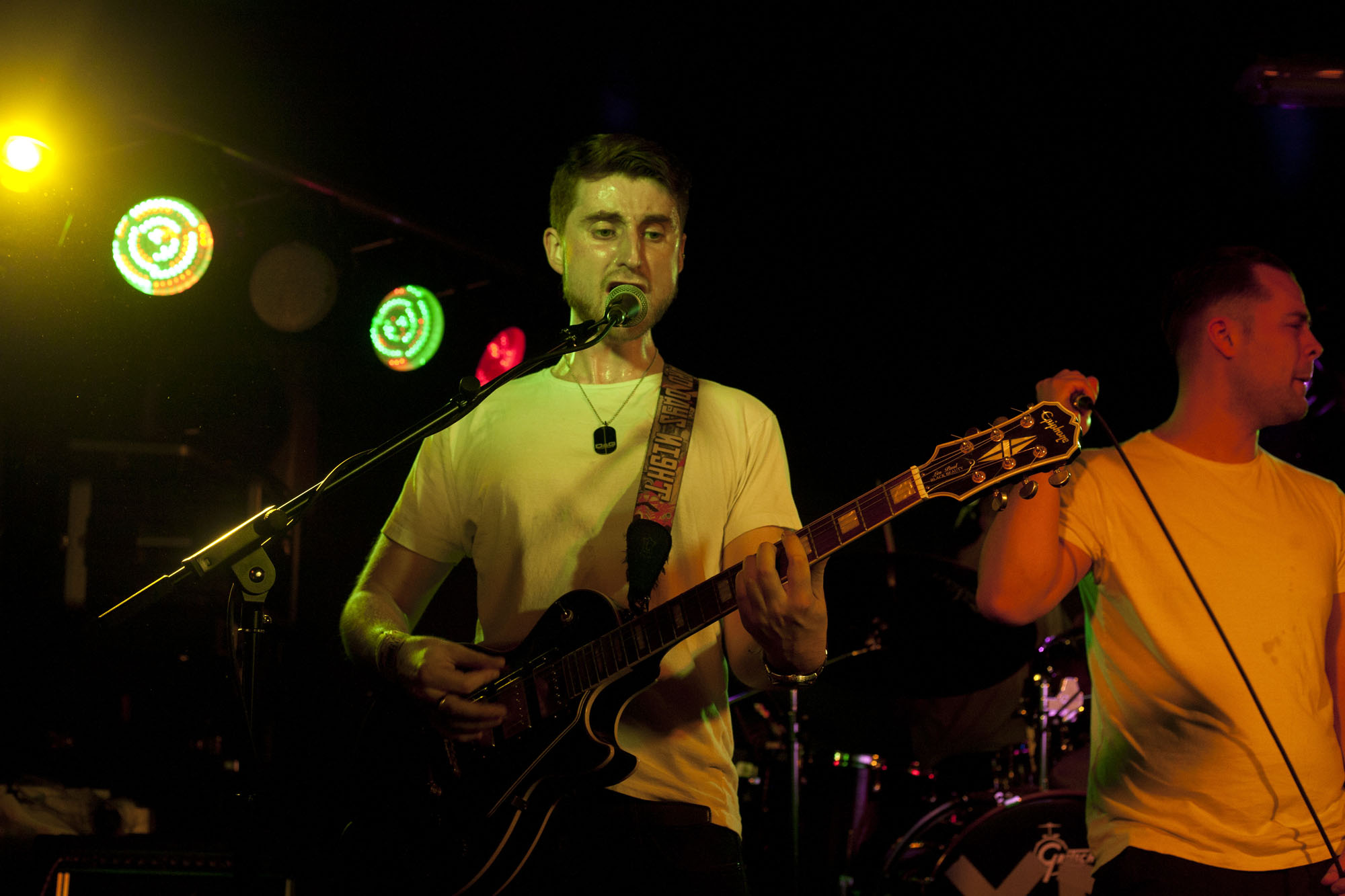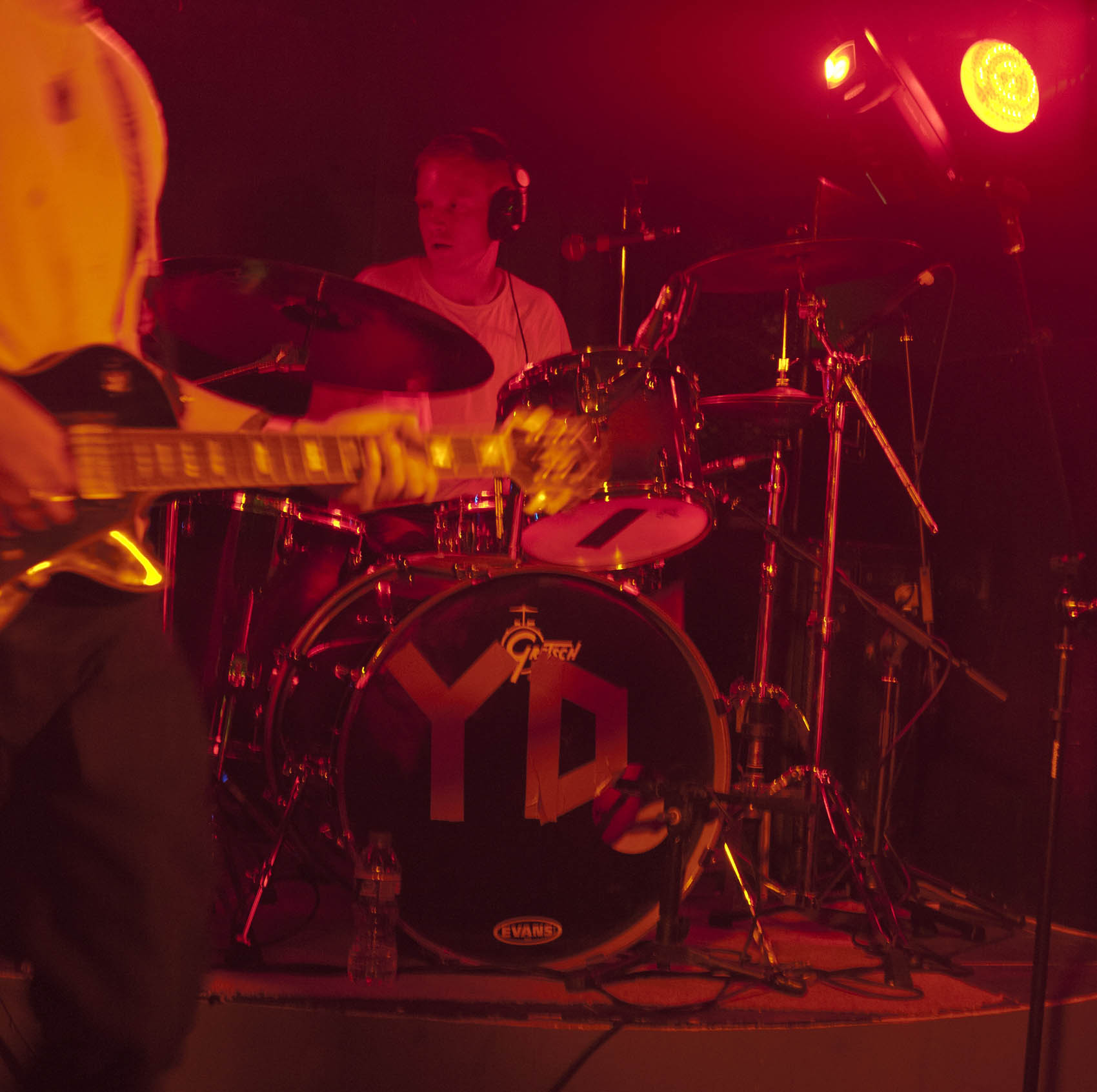 The band delivers their newest single release 'Maps' mid-set and, for me, this was the stand-out song. Kicking straight in with heavy drums and bass, it grabs your interest immediately and holds it tightly until it's over. It's an anthemic track that would not be out of place on a larger stage.
Before introducing their penultimate song 'Cerebral Eviction Notice', Sam asks the audience to give him feedback after the gig. One punter delivers it to them there and then, "Best band so far!" he shouts. This is quite a compliment for these Sheffield boys in view of just how many quality Wakefield bands are on the line-up at Long Division. This belter of a track marries all the band's individual efforts seamlessly, in particular Nathan's bassline, and Matt's singing guitar riffs. They both come to the front of the stage and let rip an electronic tirade.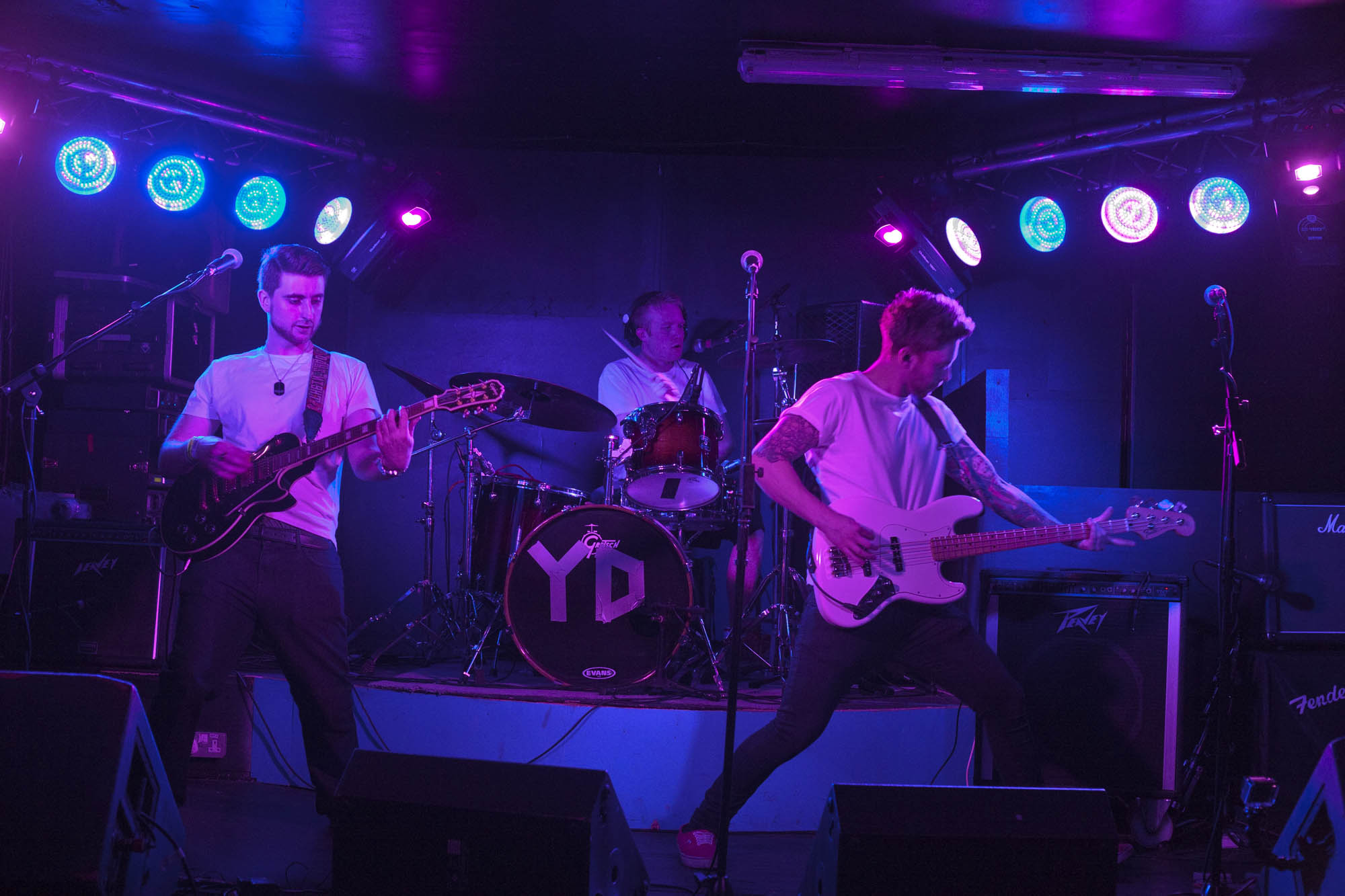 The band members are very much individuals that come up with their own ideas and then skilfully unite them. The symbiosis between them is evident – both on stage and in conversation with them. They feed off each other's energy and ideas and work with them fluidly.
The band's music is very enjoyable live. The only slight criticism I would make is that the songs came across as formulaic but on the flip side, this works to quickly make the crowd feel included….You know when the chorus is about to be dropped in, and when the tempo changes come in – so it is danceable music, despite being complex in terms of rhythm. There are plenty of other well-known bands who know their formula works, and stick to it.
These Sheffield boys are slickly mapping their arrival on the national and international music scene and are well worth seeing live. Click here for their forthcoming tour dates.
Stop Drop Robot's new single 'Maps' was released on the 16th June with a B-side remix from Karl Helibron.
'Maps' and Stop Drop Robot's previous singles can be purchased via iTunes