This is the first part of our review of Thinking Cap – further photo reviews will follow.
Thinking Cap had its problems – changed line-ups and venues with 'issues' – but the music shone through.
Firstly an apology to any acts that we couldn't review. It's difficult to cover a three venue all-dayer with two people and the changing timetable thrown our original plans into confusion and turmoil!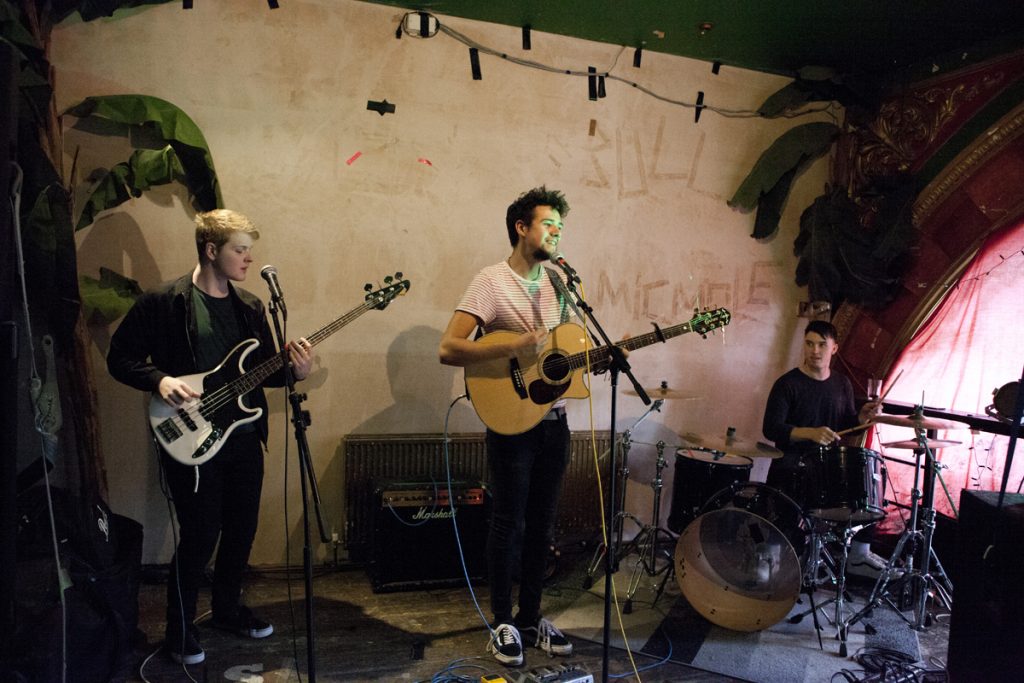 I started my day at Santiago's with the opening act – Tranqua Lite. The sound wasn't – how shall I put it – ideal, but I was actually impressed. The first thing that struck me was their songs have tunes, you can hum them (I do like songs with tunes), and secondly that these guys can really play. Their music has a touch of sophistication that much alternative rock doesn't. And some of the slower numbers were actually quite beautiful. This taster of the band has certainly marked them out for me as a band I'd like to see in better circumstances. You can catch them on 20th October at Belgrave Music Hall & Canteen, Leeds.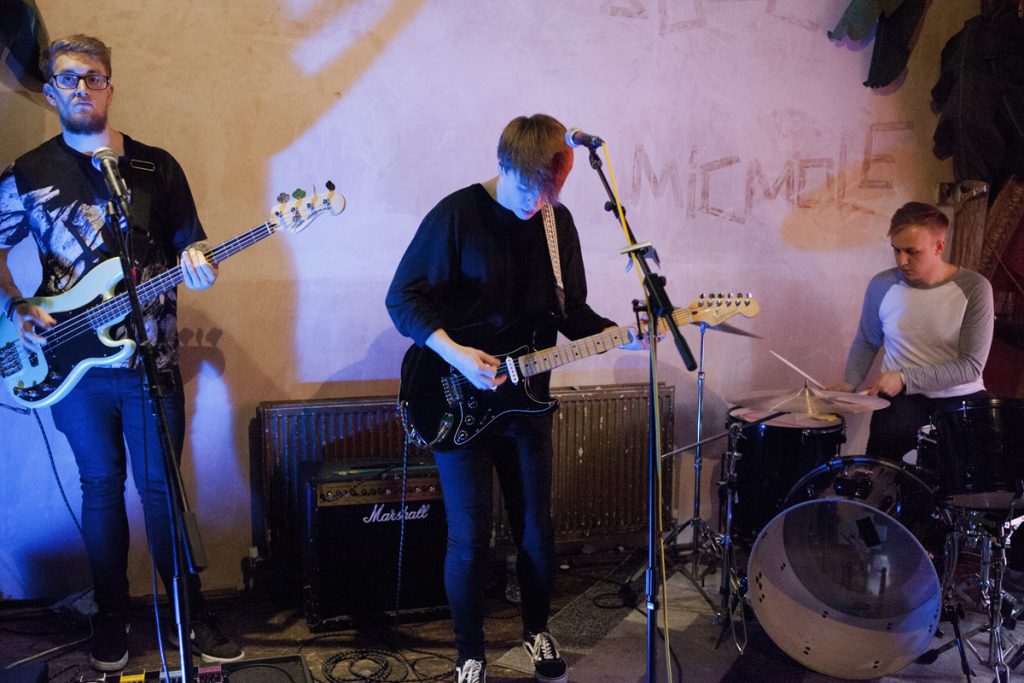 Next up were Husk. At first their indie-rock (hints of post-punk and quite a lot of grunge) didn't grab me – it just sounded like much I'd heard before – but there was something in the vocals that make me think 'hold on, I need to stick around'. And I was glad I did because suddenly there's this track which was haunting, it had lots of space, in that sort of vaguely post-punk way, that just builds and builds to something that is all kinds of searing. It was frankly quite stunning. Again Husk are a band I'd like to check out again.
And I also must say that both bands played their hearts out despite the sound issues and sparse audience, you gotta admire that.
As I made my way to Bad Apples – the 'Metal Stage' – I was looking forward to seeing Tree for the first time, having heard a lot about her. Arriving I found that the bands there didn't have anyone to do sound or even a drum kit. Kudos to the guys from Discordian who found a drum kit, organised the bands and did the sound. Thank you for getting things done, and also to making me feel very welcome.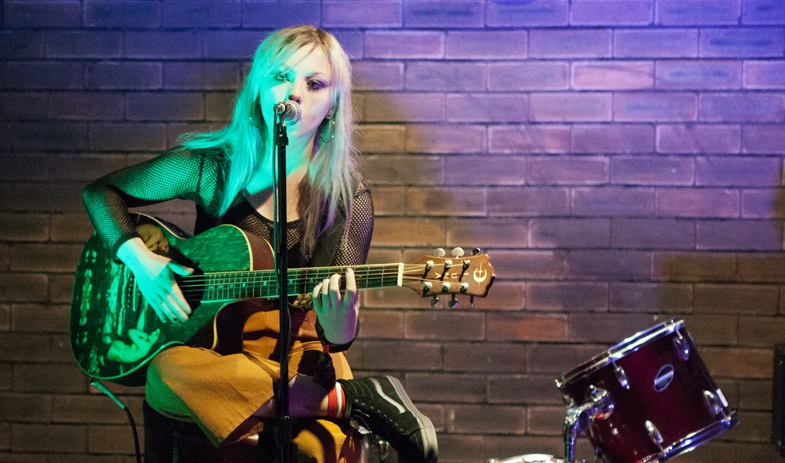 Tree was due to be performing with her band but performed solo. Tree for anyone who doesn't know is a folk/metal artist with ambient folk thrown into the mix. You can hear the 'metal' in her guitar. Her music is complex and quite beautiful. OK so there were some glitches due to the fact that her band weren't there and she was filling in musically for them, (and probably due to the whole 'Bad Apples situation') but I found it moving. My favourite was a track dedicated to her grandfather (I may have misremembered that) in an ambient folk vibe, largely instrumental, that drew us all in. You may have read before that 'I don't like folk that much' but Tree joins the ever lengthening list of exceptions to that.
At this point I was supposed to be moving back to Santiago's – primarily to see jellyskin play – but I then heard from my colleague that the venue had been closed. Whether this was the case or not I was certainly glad I made the decision to stay at Bad Apples.
The venue was beginning to fill up and Kill The Ideal gave us a great set of alternative rock. To be honest, for me the dividing line between alternative and heavy rock is pretty blurred in places and Kill The Ideal sounded to me like being on the heavy side of that dividing line. Their music does have that 'alternative' sense of dynamics – you know that quiet, loud thing (although in their case the quiet is loud, and the loud is very loud!). The key thing about the band is that they can really play, that really impressed me. And the vocals, well the vocals are great.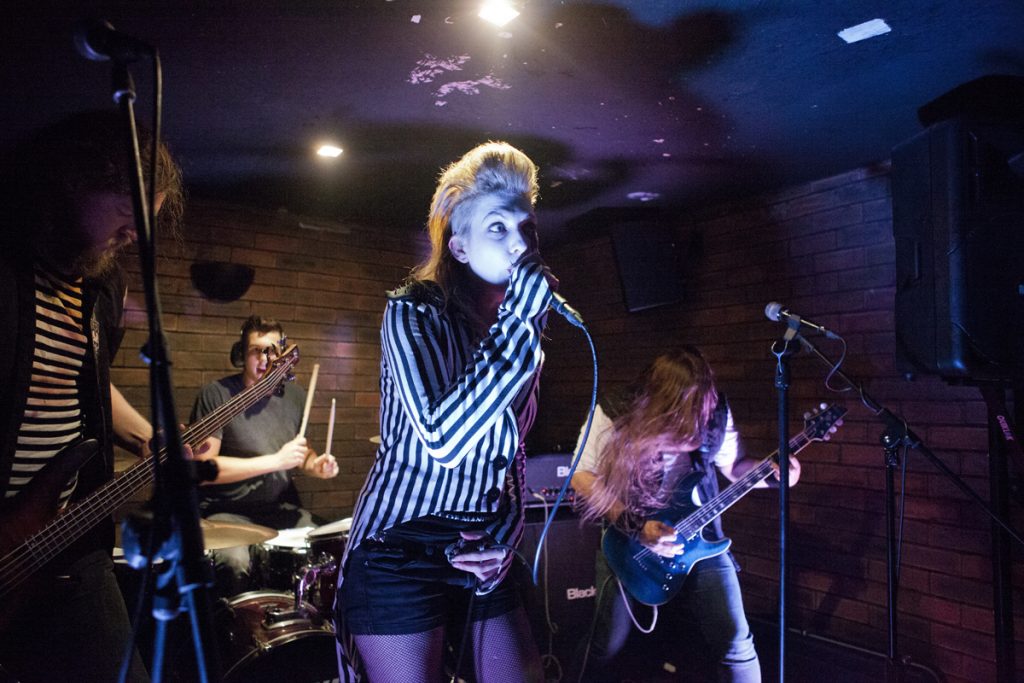 I wasn't that sure about Ward XVI to start with. Perhaps I'd been influenced by their choice of costumes, it all came across as a bit shock rock. The band themselves describe their sound as 'Theatrical Avant-Garde Rock'. Well yes there's the 'theatrical' there – when the vocalist 'drank blood' and let it dribble down her chin that was confirmed, but what of the music. It's one part Black Sabbath, one part Alice Cooper and, bizarrely, one part fairground organ at one point. What I'm not sure about, to be honest, is the 'avant-garde'.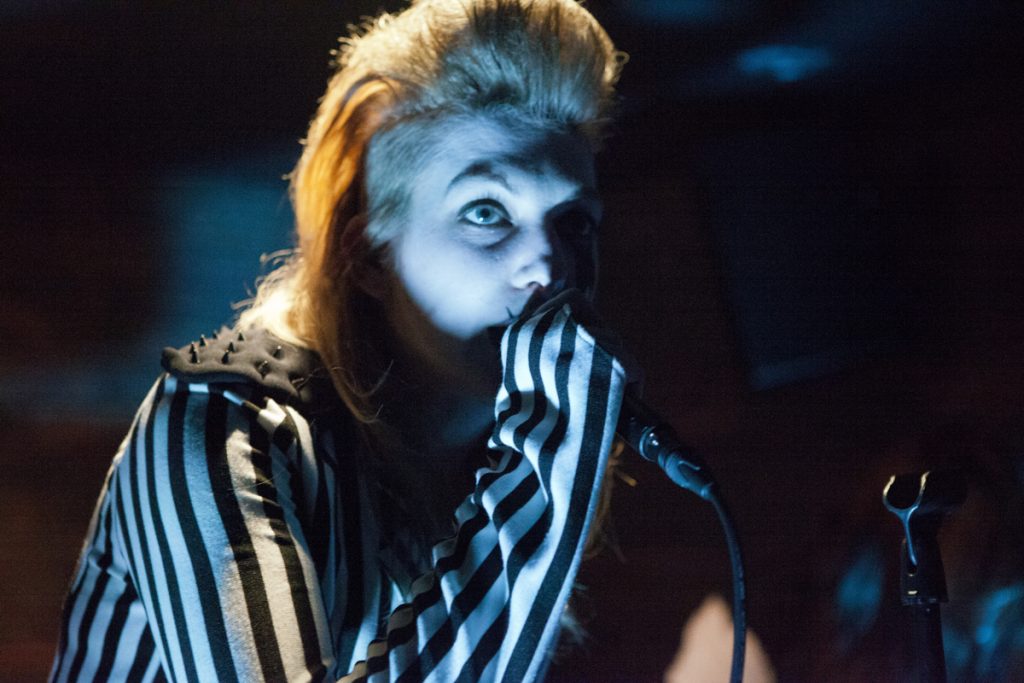 On the night I was won over, I rather liked them. Much of this was actually down to the fact that they can play and play well, and their singer Psychoberrie has a great voice. And they are not afraid to mix it up a little soundwise. I might describe them as 'art-metal'. However you choose to describe them, what you can't deny is Ward XVI are hugely entertaining. This all makes them sound a little lightweight, they've not. Their music is 'meant', their songs are great and the performance is fantastic.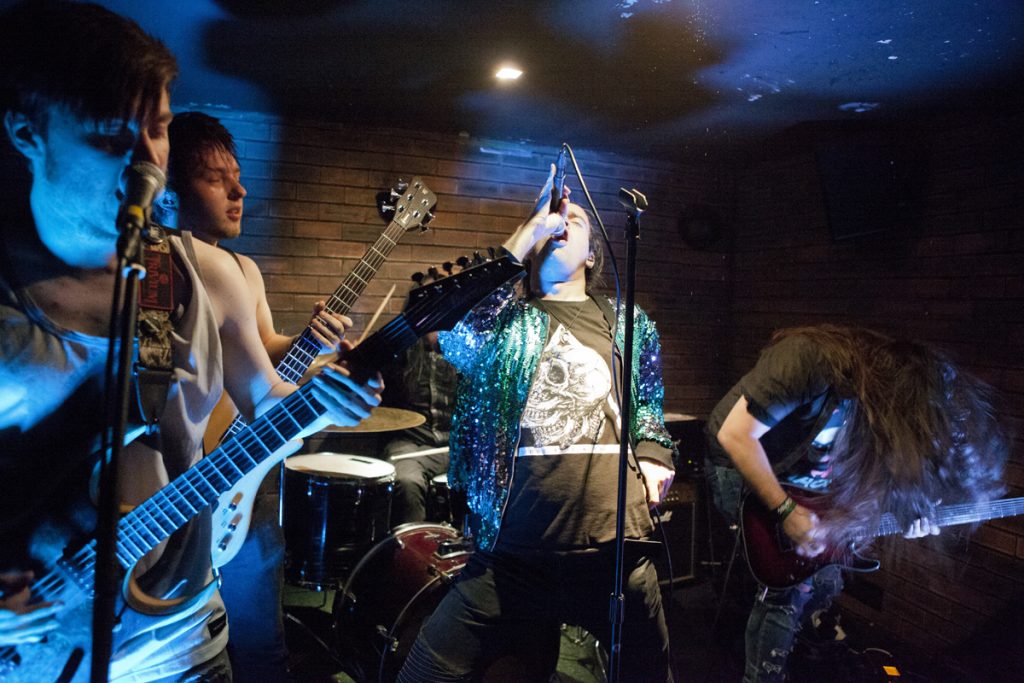 And finally to Dischordian. After setting up for the other bands they finally got their own chance to play. And play they did – for an hour! They say that they set out to make the 'room explode' and boy did they do it.
Dischordian reminded me that I like metal and why – I was a huge metal fan in my youth, but that seems to have trailed away over the years. There's no messing about, they just set out to play. The bands singer – Will – quite where does that voice come from. The guitars are great, they roar. And the drums provide the foundation. The band have this 'thing' going with the crowd, we are with them, they are with us. The whole room is moving – well actually that's the whole room except me, it's really hard to mosh when you have a rather large camera. Not that I didn't want to.
A Dischordian set is a party, a crazy crazy party. Frankly the band could have played for another hour, although the room might have gone thermo-nuclear.
All photos in this piece © Frank Roper Photography