Fold do music with a message; not in that earnest 'well, you've got to like it because the message is important' way but in that 'the music seduces while the words make you think' way, the way it should do.
The subject here is the suppression of dissent, and the music is a wonderful funky slow groove that is frankly rocking my world. It;s the musical equivalent of melted chocolate; melting over you in the most wonderful way. Horns that sound so good it hurts, a sparse drum track that grooves magically. And yet the music does more than this, it's visual, it allows you to 'see' bell saying the words. It is both music and documentary. If you're familiar with Fold then the beauty of the music isn't going to be a surprise, but this is outstanding.
The (spoken) words come from the late bell hooks; carefully chosen and placed soundbites that weave an important message. The track reflects a society in which dissenting voices are being deliberately and increasingly stifled. Yet there is hope because, as hooks states, 'people are really hungry for truth.'
Seth Mowshowitz of Fold says "We are continually impressed by bell hooks' observations and with each new discovery we feel her loss more keenly. Like me, bell hooks was also a New Yorker. She was a professor at CUNY where my father taught for most of his career. This piece uses excerpts from a 2002 interview that triggers memories for me of how it felt to live in post-911 New York / USA. Dissident voices were ruthlessly silenced. Powerful forces took full advantage of the hurt and fear that people were experiencing. What bell hooks observed at that time was the beginning of a trend that has only increased since. We are now very much, as she puts it, 'in danger of silencing any form of speech that goes against what is perceived to be the status quo.' This is the perspective that we want to amplify right now."
The importance of the message in this track right now is that, in my opinion, while the, let's call them, the alt-right trumpet freedom of speech and cite being cancelled by the left; it appears that at the same time they seek to cancel the voices of those that disagree with them through both actions and legislation. Further I think it's important to say that if it was the other way around that would be just as bad.
This is a compelling track from Fold. It compels both musically and with the important message it contains. Musically and in the message it contains it's beautiful. In its own way it speaks truth, and there's beauty in that. It's also addictive as hell, you'll not be able to resist playing this on repeat. This is a must listen, you get that people.
The info
The horn arrangements on 'The Painful Truth' are by long-time Fold collaborator Emma Johnson.
Fold play The Old Woollen, Farsley on 26th July 2023
Tickets: https://oldwoollen.co.uk/event/5121449/640464427/fold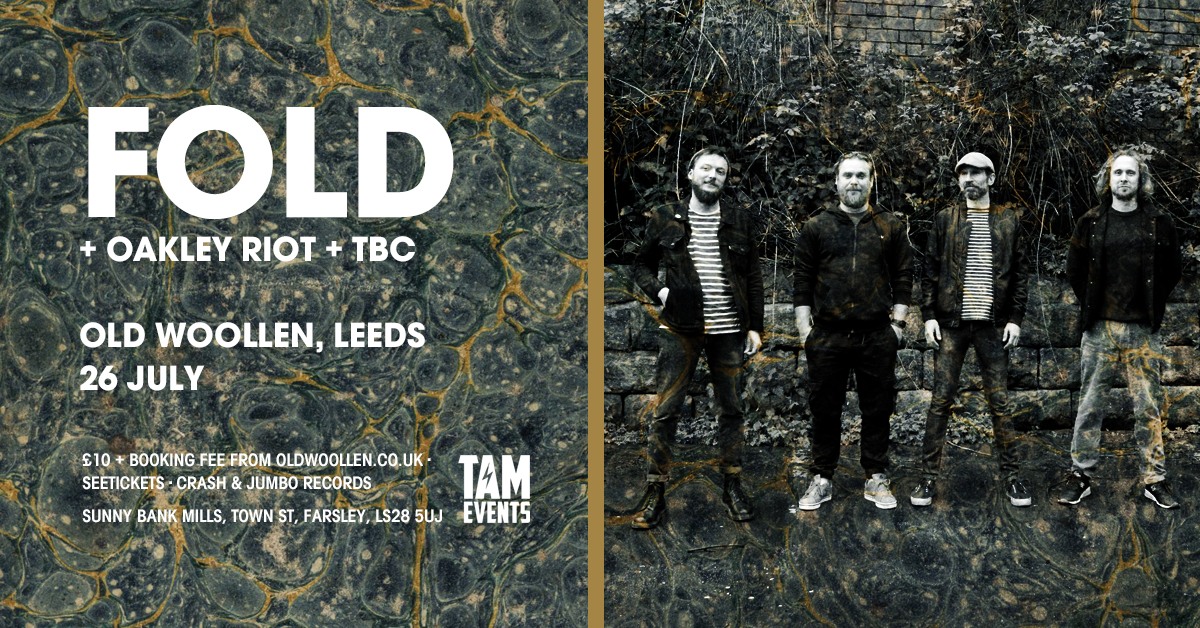 This single is released on brand new and exciting, multi genre UK label SUBTXT. With the core ethos of "dig deep, shout loud", their aim is to create a platform for artists that want their music to question, interrogate and challenge as well as delight and entertain. In times when opinions are divided, SUBTXT fundamentally sees music as a vehicle for conversation, enlightenment and hope from a diverse range of voices in sonic landscape made from belief.