The Calls have released their new single and video, 'Way Far Out', the first track to be taken from their forthcoming EP due to be released later this year.
The single is far from a conventional introduction to the next phase in the band's progression, but one of the band's strengths is that they rarely if ever play it by the book. "I suppose it's a statement of defiance against the traditional music industry," vocalist and songwriter Tom Fuller explains. "Why does a single need to follow their rules?"
Elaborating further about the song, Tom explains: "We were trying to make a song with a mood that made the listener feel like they were in the desert, hence the aesthetic of the video. The psychedelic sounds intend to recreate that sense of hallucination and heat exhaustion, with the lyrics focusing on introspective feelings of guilt that cycle around; feelings of guilt and sorrow that can leave someone feeling as if they are stranded alone, far away."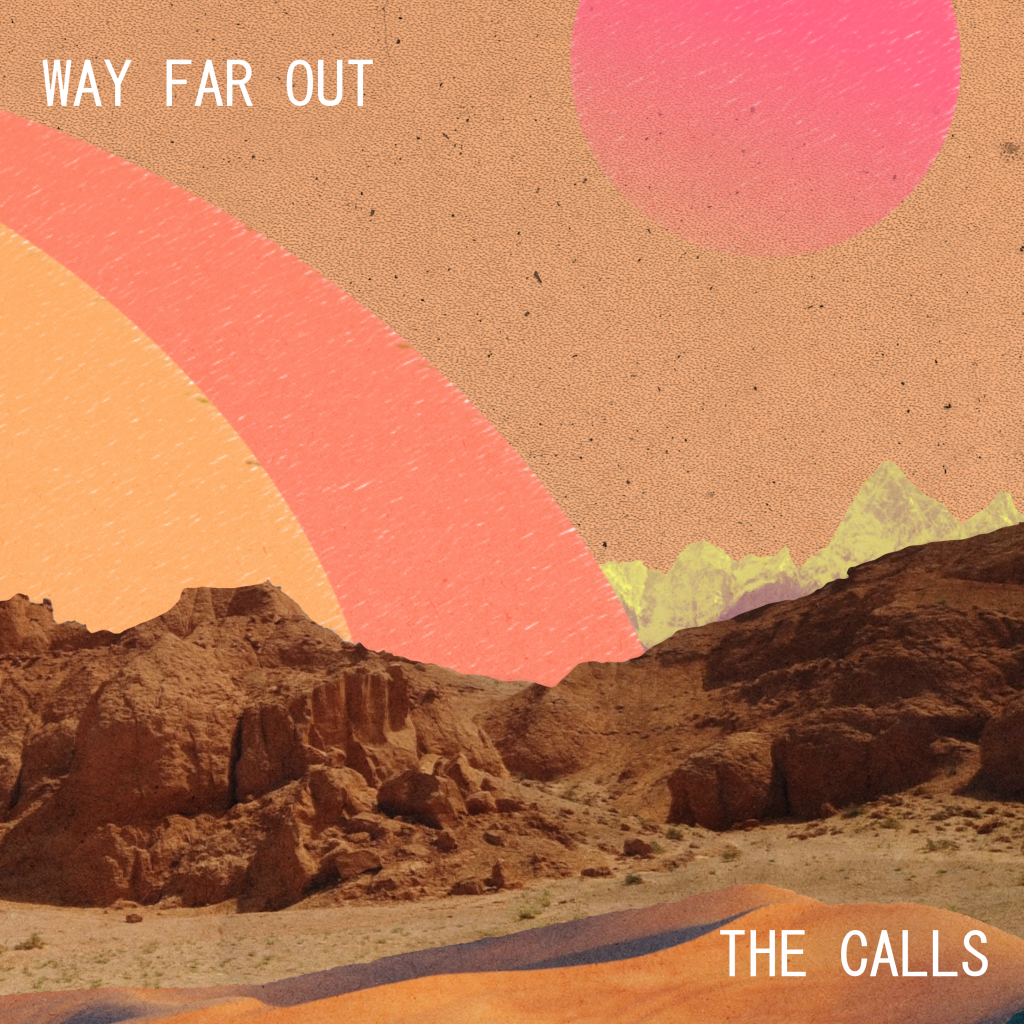 Hailing from the thriving metropolis of Leeds, the band remain a proudly defiant DIY band who write, rehearse and record their music in a converted barn and travel in an old window cleaner's van. The trio are driven by the unconventional songwriting of Tom Fuller, who puts an introspective slant on social observations through cryptic wordplay and metaphor, with lyrics often dystopian in their outlook, often reflective and always deeply personal; lead guitarist Will Johnson, a film maker and visual artist whose unrestrained and highly unusual sound is due to the fact that, remarkably, he had never picked up a guitar before joining the band; and bassist Marcell Haslewood, a lifeguard finding his way via a combination of ambience and dub and a unique approach to playing that invariably defies expectation. This versatile, chameleon-like sound is one of the band's biggest assets, moving through dark, psychedelic dub-rock, to soaring rhythms, to bold and inventive percussion.
WEBSITE: www.thecalls.uk.com
FACEBOOK: https://www.facebook.com/thecallsuk
TWITTER: https://twitter.com/the_calls
INSTAGRAM: https://www.instagram.com/the_calls/