Smoke Fairies have announced details of an exclusive global live streaming event to be broadcast online on the evening of Sunday 8th November. The duo headed to the iconic De La Warr Pavilion in Bexhill-on-Sea on the South Coast of England to perform songs drawn from across their back catalogue, from early obscurities up to their newest album 'Darkness Brings The Wonders Home', released at the start of the year.
The band were due to tour the UK this month in support of the new record but, with those dates postponed until 2021, hope that with this unique performance audiences around the world will have the chance to watch them perform a one-off show in a way not seen before and from the safety of their own homes.
The band are aware of the wider implications to the live industry the pandemic is having and will be sharing proceeds from the event with the De La Warr Pavilion itself and also with the #saveourvenues and #wemakeevents campaigns.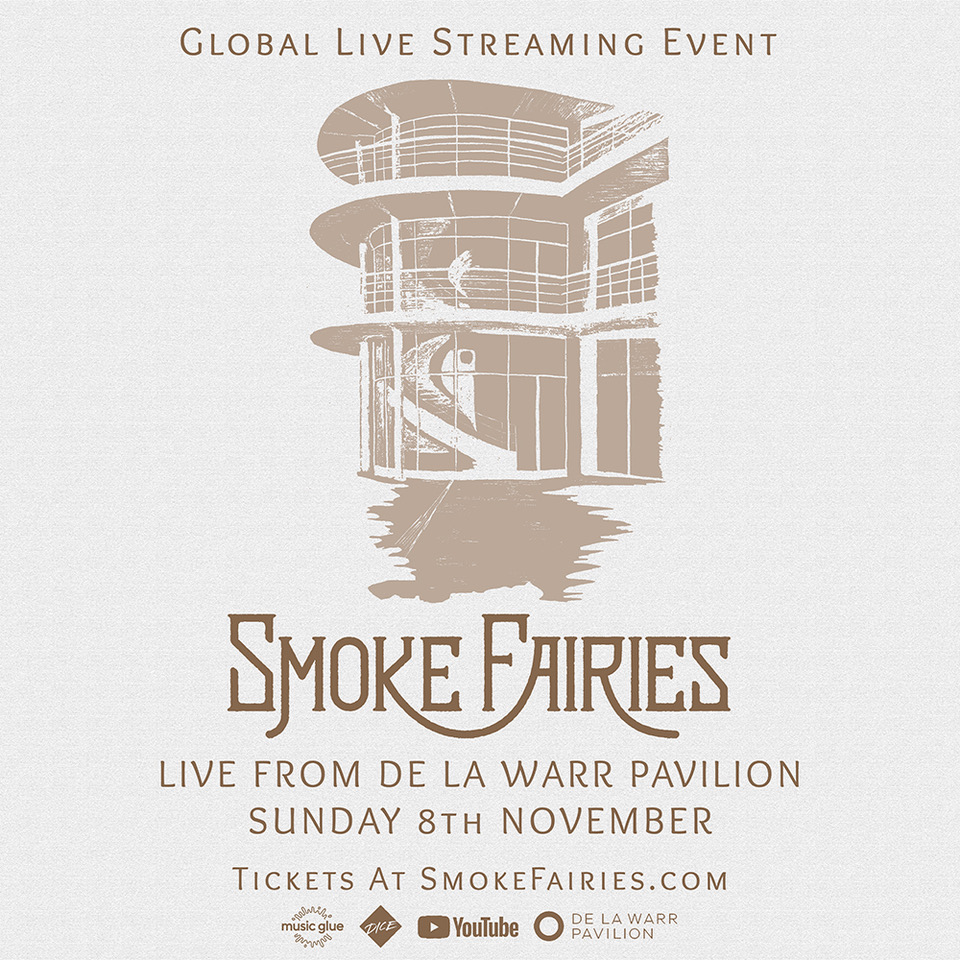 The show will stream live on Sunday 8th November at 8pm GMT (9pm CET, 3pm EST, 12pm PST). Tickets for the event are on sale now from smokefairies.com, Dice and from the De La Warr itself.
All links here: https://eventlink.to/smokefairies_livestreamevent
Website: http://www.SmokeFairies.com
Facebook: https://www.facebook.com/smokefairies
Twitter: https://www.twitter.com/smokefairies
Instagram: https://www.instagram.com/smokefairies