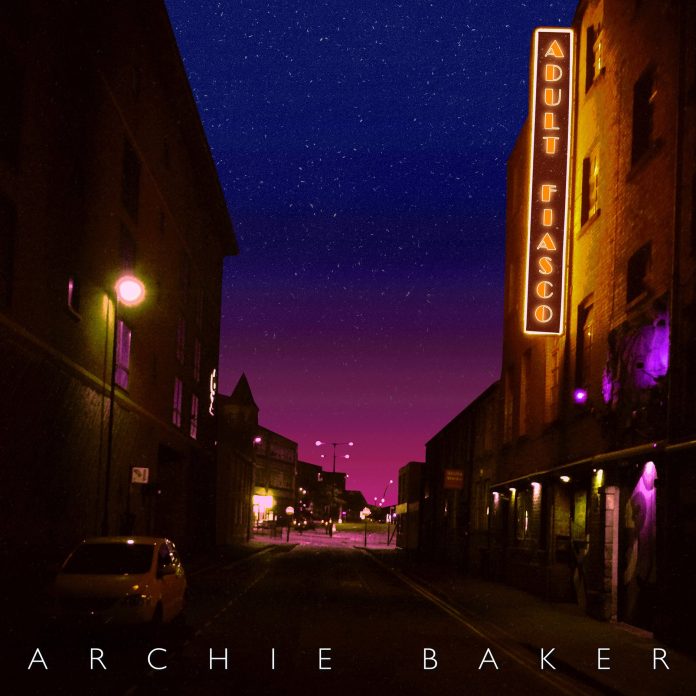 Archie's EP has been a long time coming; originally due in December and delayed I assume due to Covid. The thing is that I've actually had access to it since August last year, and have grown rather attached to it.
Archie's music is somewhere in that Nu-Soul/Neo-Soul area; he sometimes throws a little Afrobeat and Latin into the mix. He's even given to putting in something that may surprise; we'll get to that.
EP opener 'Holiday' was released back in August last year. I reviewed it than, here's what I thought:
it's a mix of soul, funk, jazz and, just to mix it up and add something, a kind of Afrobeat/Latin thing going on. It starts, as any song about a holiday should as far as I'm concerned, in a slow languid jazzy mode with Archie's laid-back vocals before it builds into a blazing hot dance track. Sax solo, frantic beat, stabbing keyboards. The playing is great and there's frankly gorgeous backing vocals. It sounds like a holiday – the best holiday you've ever had. Lazy days and fun filled nights dancing until you collapse – in fact the lyrics indicate that it's the kind of holiday where you sleep all day.. And it's cool, way way cool.
Jazz piano and sax opens 'Cyclone'. It's smooth, way smooth. Archie's voice drifts out. There's more frankly gorgeous sax. But as befits a song named after a storm it becomes more strident. Archie suddenly snarls out the words in what of all things sounds similar to The Clash. It is strange but at the same time wonderfully atmospheric. The contrast between that snarly voice and the oh so smooth music is compelling.
'Part Of Me' features Chloe Beth Rogers on lead vocal. It's that classic Nu-Soul sound. You'll hear Chloe doing backing vocals on the other tracks which will give you a hint of what her voice is capable of, but here she bloody flies, her voice is fantastic. And that suddenly Archie pulls out a wonderful guitar break. Beautiful.
Archie throws reggae into the mix on 'If You Love Me'. The dual vocals of Archie and Chloe positively sizzle. There's great sax, wonderful organ, a hot guitar solo. It's wild, wild throwing yourself around the room music. Hot, hot, hot.
The EP's closing track 'Arrogance' is another surprise. Think The Jam, think The Style Council. Not only does this have a great tune but some electrifying guitar. The ending is yet another surprise – a jazzy breakdown.
While different the songs on this EP have something that marks these out as Archie Baker songs. A huge grasp of song craft – he sure knows how to put a song together. The playing from the various musicians on this EP is outstanding; focusing down on the individual sounds you can hear that. But it's the whole sound that Archie has drawn together into something very very special. It almost feels understated, you get the idea that they all could have gone much much wilder but it's all the more impressive for being understated, there's a power in that. And it's compelling and never boring. However many times you listen to the songs you'll hear something new.
This is an incredibly impressive collection of songs. A must listen.
The info
Archie Baker is a London-born, Sheffield-based alternative soul & blues musician.
Having moved to Sheffield in 2016, Archie joined a popular soul and blues function band as a guitarist. Whilst playing weddings, summer balls and parties Archie found his niche as a vocalist and began to write his own music. With help from talented musicians around the scene, he developed a style of music suitable for his distinctive vocal style.
Archie's music can be characterised by a strong blues and rock foundation with flourishes of funk and soul dusted throughout the sound – creating an eclectic and fresh flavour of modern soul & blues.
Archie is also a member of the rock-fusion band ALSKA. The music in ALSKA differs from Archie's own music in that it focuses on fusion and energy, but still features his distinctive guitar and vocal work scattered amongst the band's vast soundscape.