Leeds band WUZI's new EP 'Bozo Material' not only kicks ass but any other part of the body you care to mention. Fuzz laden, riotous where it needs to be, surprisingly melodic at times, a lot more – let's say – sophisticated than you might expect. Perhaps that's just me, but the more I listened to the three tracks that make up the EP the more I found that shows the care these songs have been put together with.
The lead track 'Buffalo Shout' is going to give you a good indication of what's to come. Don't let that psychedelic intro fool you though, you're going to be dumped into fuzz laden riffs pretty soon. So yep, it does that alt-rock quiet/loud thing but in a fuzzed up almost acid rock sort of way. And those quiet bits, boy are they haunting, I just love the guitar in those.
'You Are My Shadow' has more 'light and shadow' (if you'll forgive me that). It has guitar that just won't quit, it bores into your ear canals. And just when you think it can't get any more wall of sound, it does, it does it in spades. It's almost a relief when it ends, except you'll find yourself hitting repeat for another dose. I really can't decide whether this is my favourite track on the EP or whether it's the final track …
'DD' is perhaps a lot psychedelic than the other two, at least to start with. There is this slightly warped guitar at the start, then there's slightly echo-y vocals and BAM you're dumped into huge guitars. But there's a tune at the heart of it, honest. So yep this does the quiet loud thing a bit but it does it with a swagger, a swagger you're going to love. And the vocals on this track are something else. I don't know but there's something in my head that says there's just a hint of MC5 in this track, don't know why.
WUZI's EP ticks a lot of boxes for me – it's psychedelic, it's guitar laden, the songs are incredibly well put together, and although there's a hell of a lot going on soundwise you can actually hear it, it's not just a wall of distortion. What this means is that you can actually sit and listen to these tracks and every time you listen you hear something you didn't before – another layer, another touch. Or, should you be that way inclined, you could play it very loud and rock out. The choice is yours.
The EP is available to stream and download on all major digital platforms. Physical copies are available at Jumbo Records and Crash Records.
The info
WUZI started in 2016, born from the member's shared enthusiasm of relentlessly fuzzed-out guitar riffs juxtaposed with melancholic ambiences and catchy hooks.
The band spent 2016 playing shows all around the country and ended the year headlining Indie Week Festival in Toronto where they released their first single 'Atomis'.
2017 saw the four-piece play some memorable shows at Live at Leeds and Liverpool Sound City as well as releasing their follow up single 'DD'. Both singles were recorded by Matt Peel at The Nave in Leeds.
They have shared stages with bands making waves around the country such as Strange Bones, Fangclub, Fizzy Blood, Blackwaters, Otherkin and Table Scraps. For 2018 WUZI are preparing to release a multitude of EPs and singles.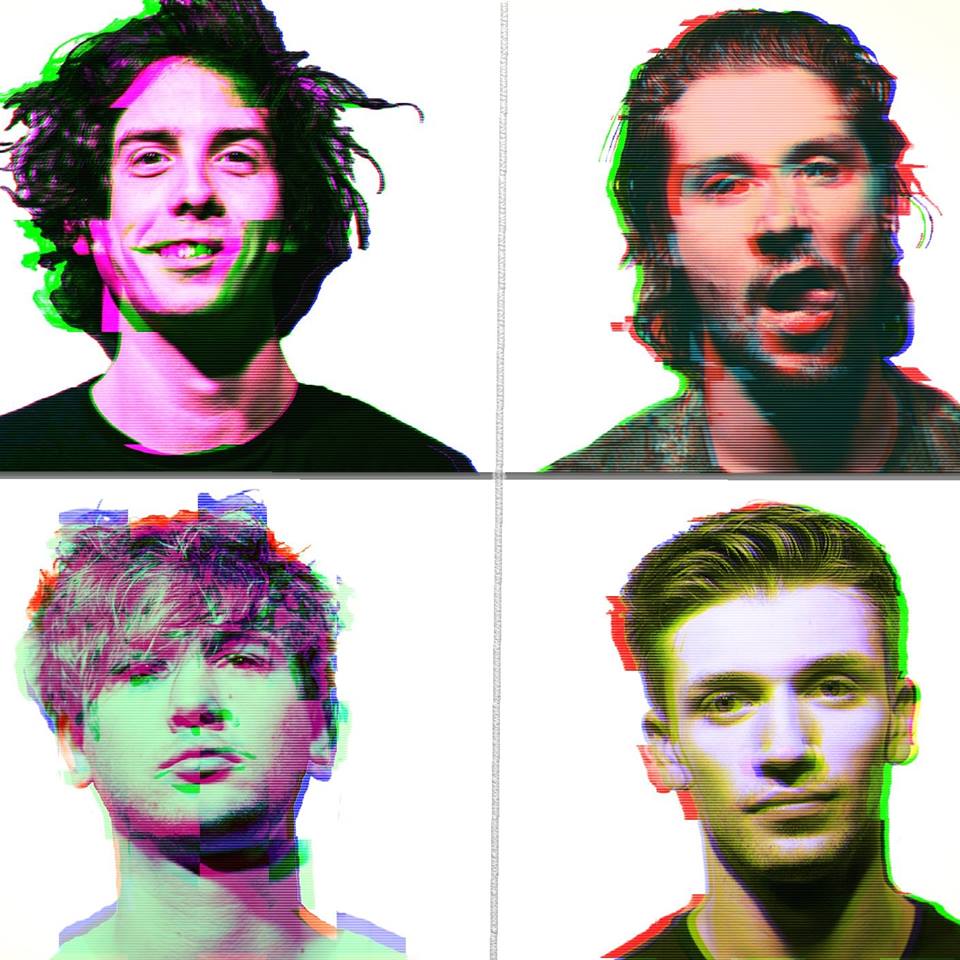 WUZI is:
Callum Smith on lead vocals and guitar
Tom Baker on guitar
Arthur Davies on bass
Elliot Marsters on drums and vocals.
Facebook: https://www.facebook.com/wuziuk/
Instagram: https://www.instagram.com/wuziuk/
Spotify: https://open.spotify.com/artist/6gelQXbTcgX9IK7iJQuDoa
Soundcloud: https://soundcloud.com/wuziuk
Twitter: https://twitter.com/WuziUK