Yipee I thought as I made my way to Wharf Chambers, three bands I've never seen before. I love seeing new bands. Distorted Sky I only knew from their single release – 'Burning Parish' (read our review) – and the two support acts I'd never even heard of before. So it was very much a case of 'open mind at the ready' for this gig.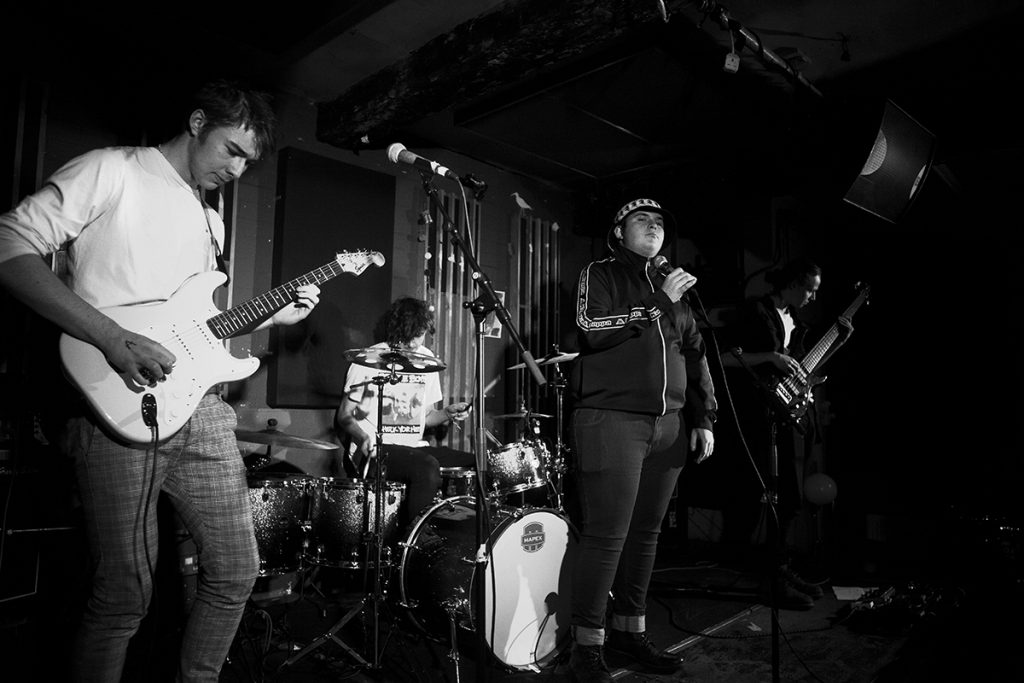 Tower Place were impressive. They do that kinda rap influenced alt-rock thing or raucous punk influenced indie thing. The thing that made me really sit up and listen, because indie however raucous isn't my usual sort of thing, was the words. Their songs have really good words.
Having been hooked in by the words I really began to start liking what Tower Place do. The playing was cool. Their guitarist is fab, and I noticed that their bassist plays a six string bass. Tower Place are the second band I've seen who play raucous indie who have that.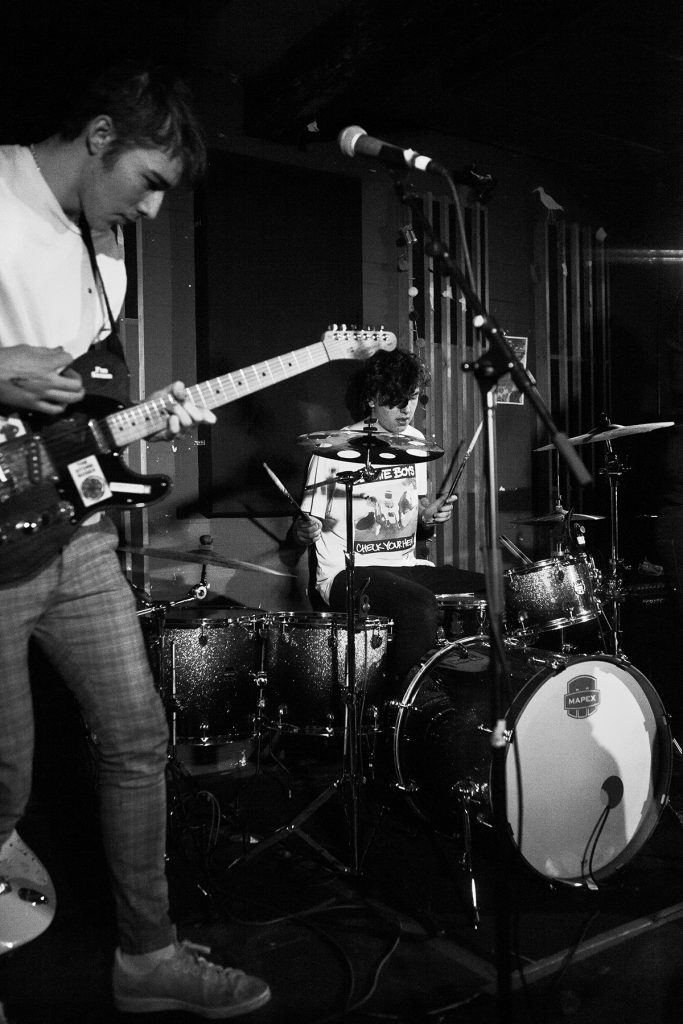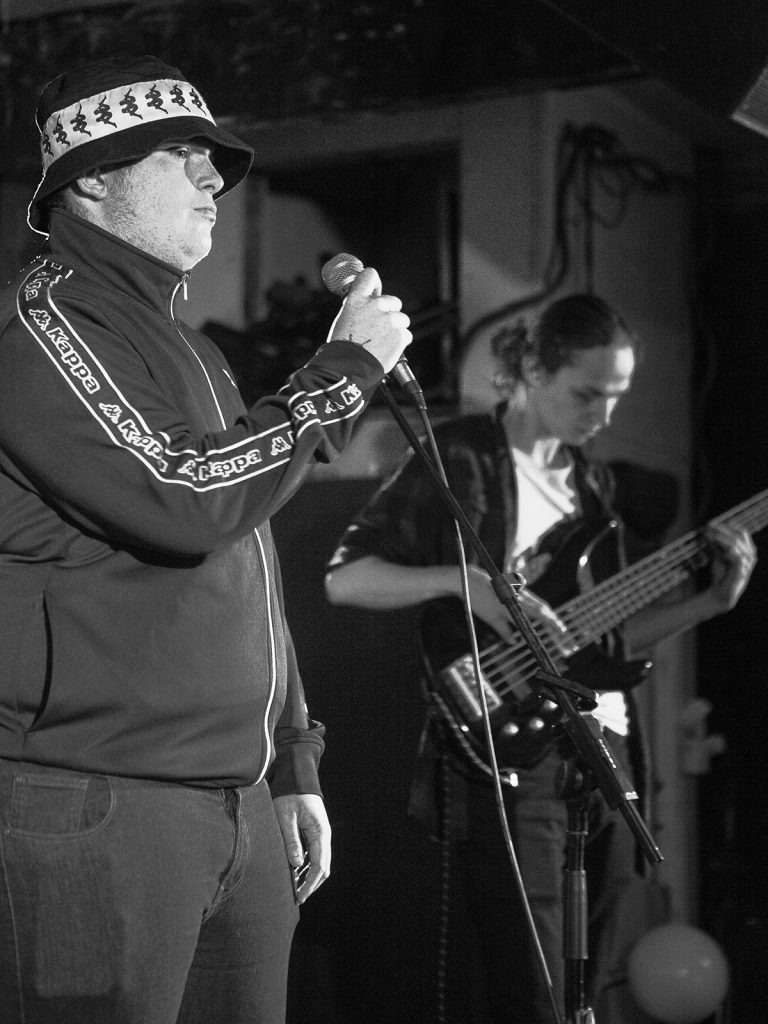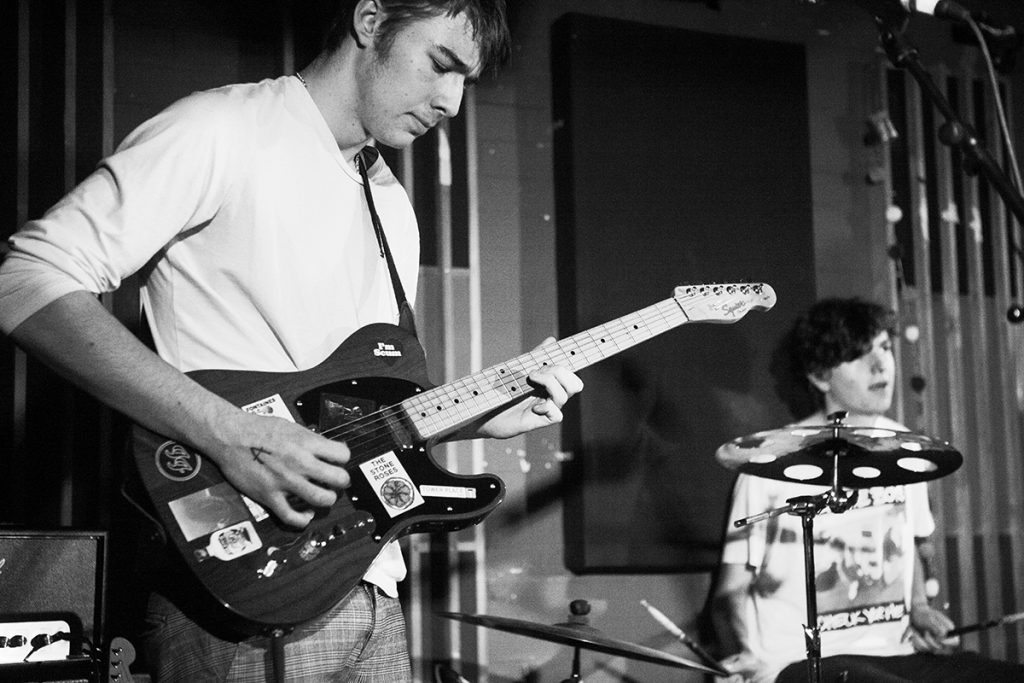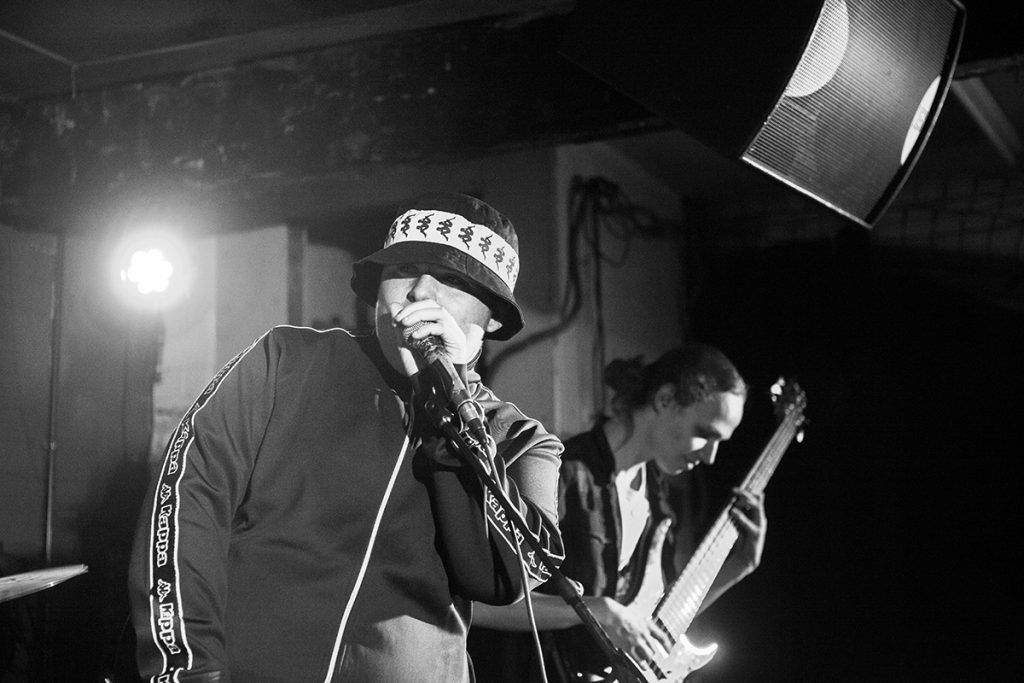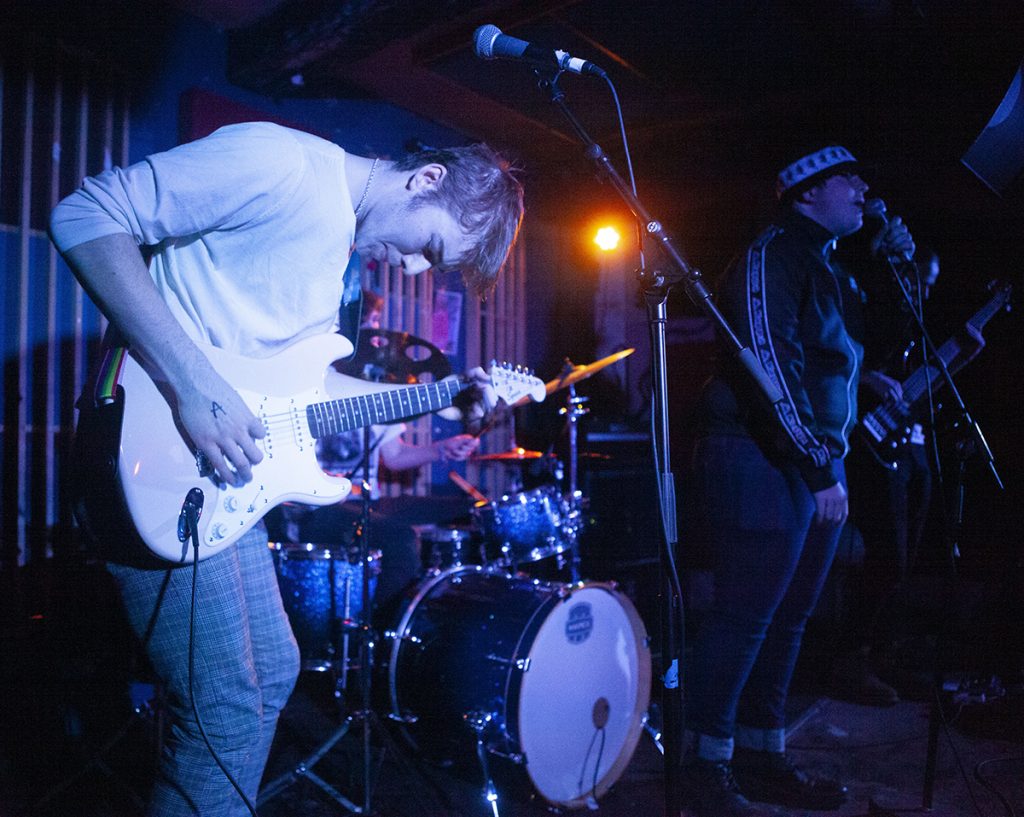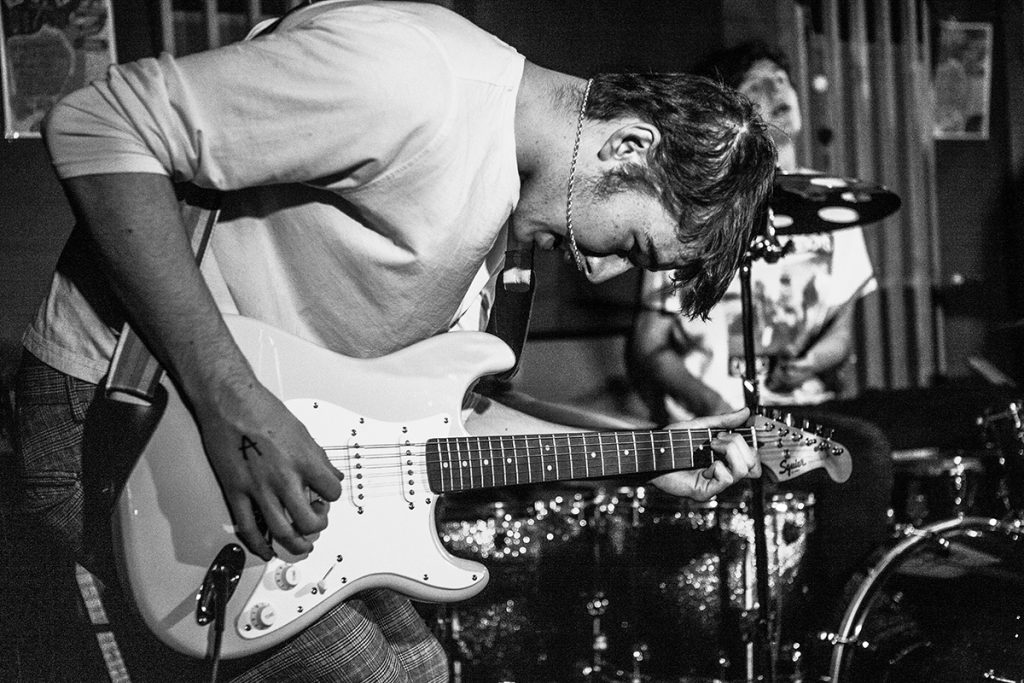 And the crowd were really into Tower Place, there was moshing. I was won over by Tower Place, very definitely a band to catch if you get the chance.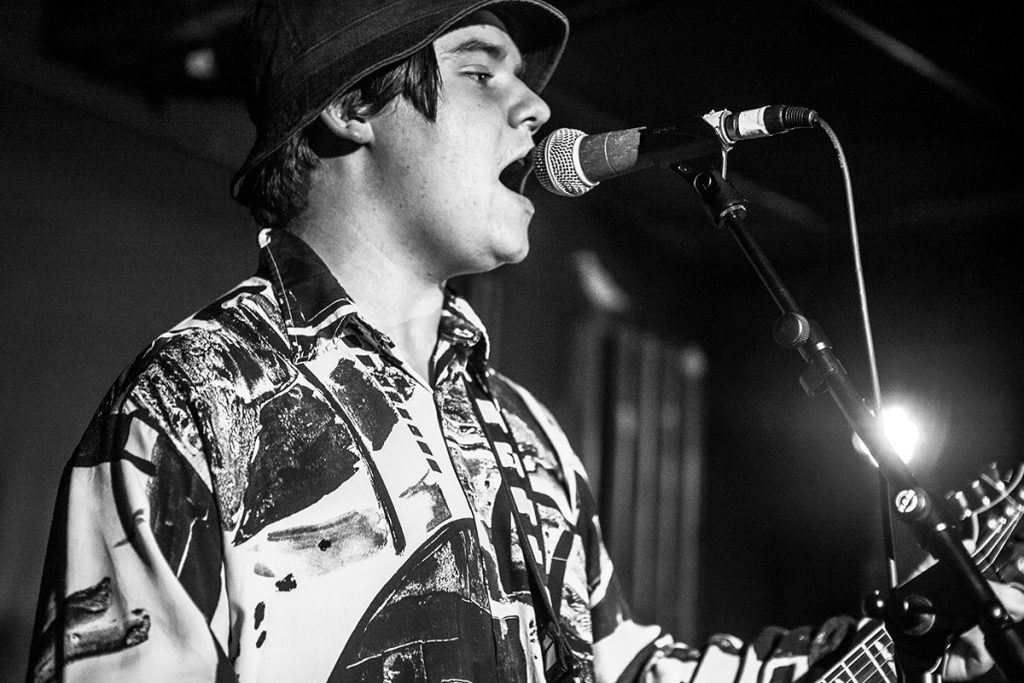 I'd been looking forward to seeing The Palarva since I'd looked up what sort of music the band play (I know this is unusual for me but sometimes I do actually do pre-review research). Right from the start of their set I really liked what they do, I liked them so much I quite forgot to take notes for some time (this is a good thing people, a very good thing thing). They do two types of song. The first has a sort of indie vocal with a fuzzy grungey musical feel, and the second is dark vaguely goth songs with of all things a touch of folk. The first are sang by their guitarist and the second by their bass player. This mix really grabbed me.
And they back this up with really great playing. The playing was way way good. I loved the fact that they went about making this fantastic music with something that my notes describe as 'being completely unflashy'.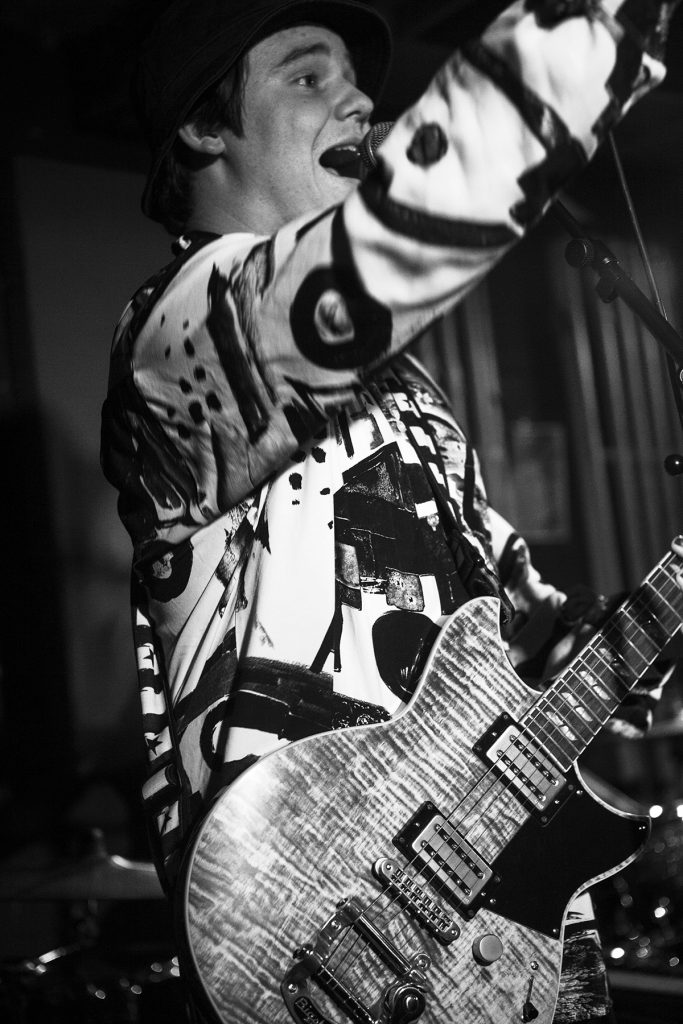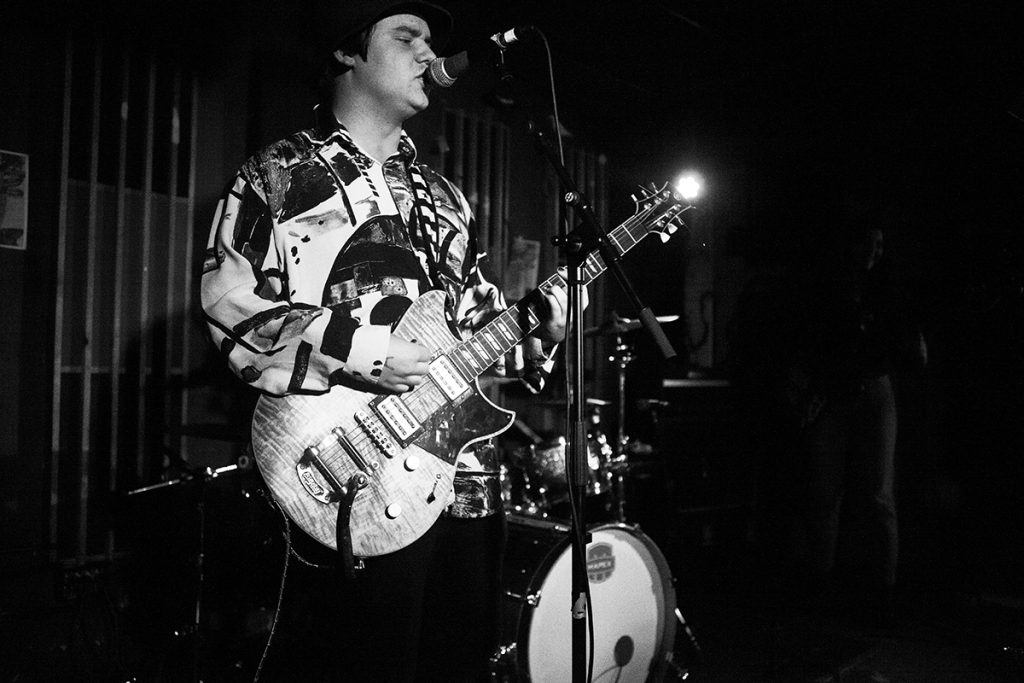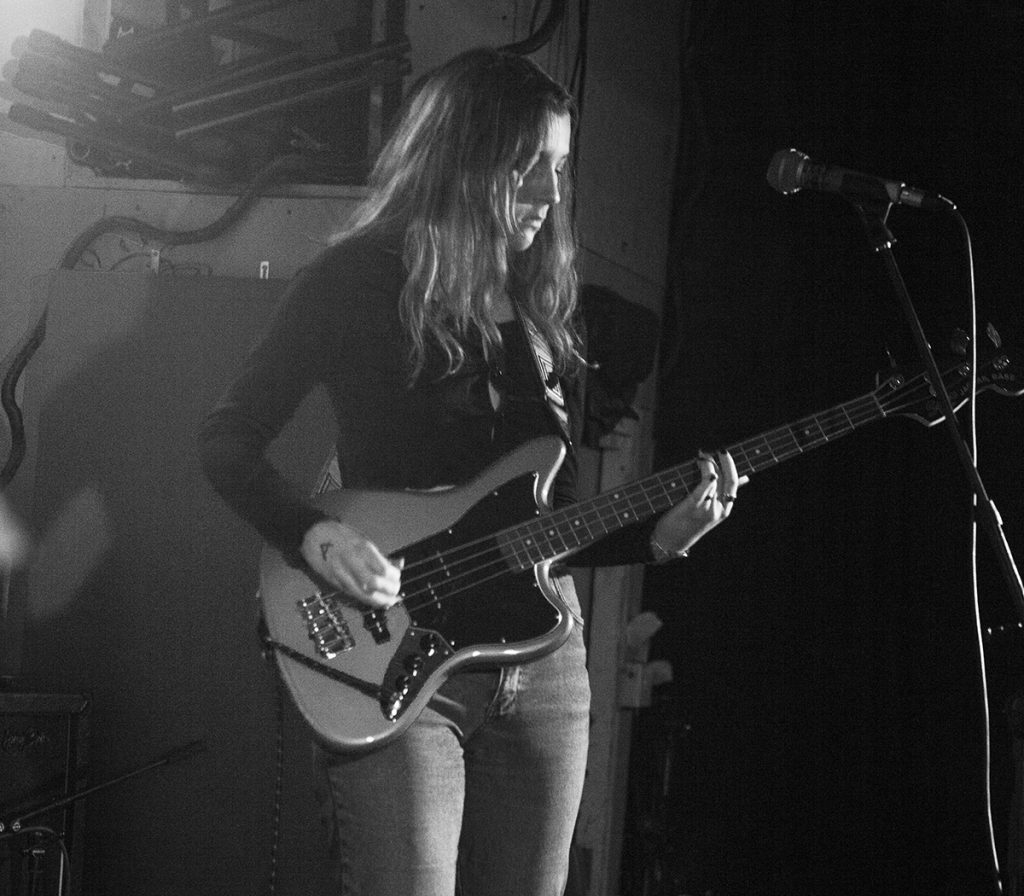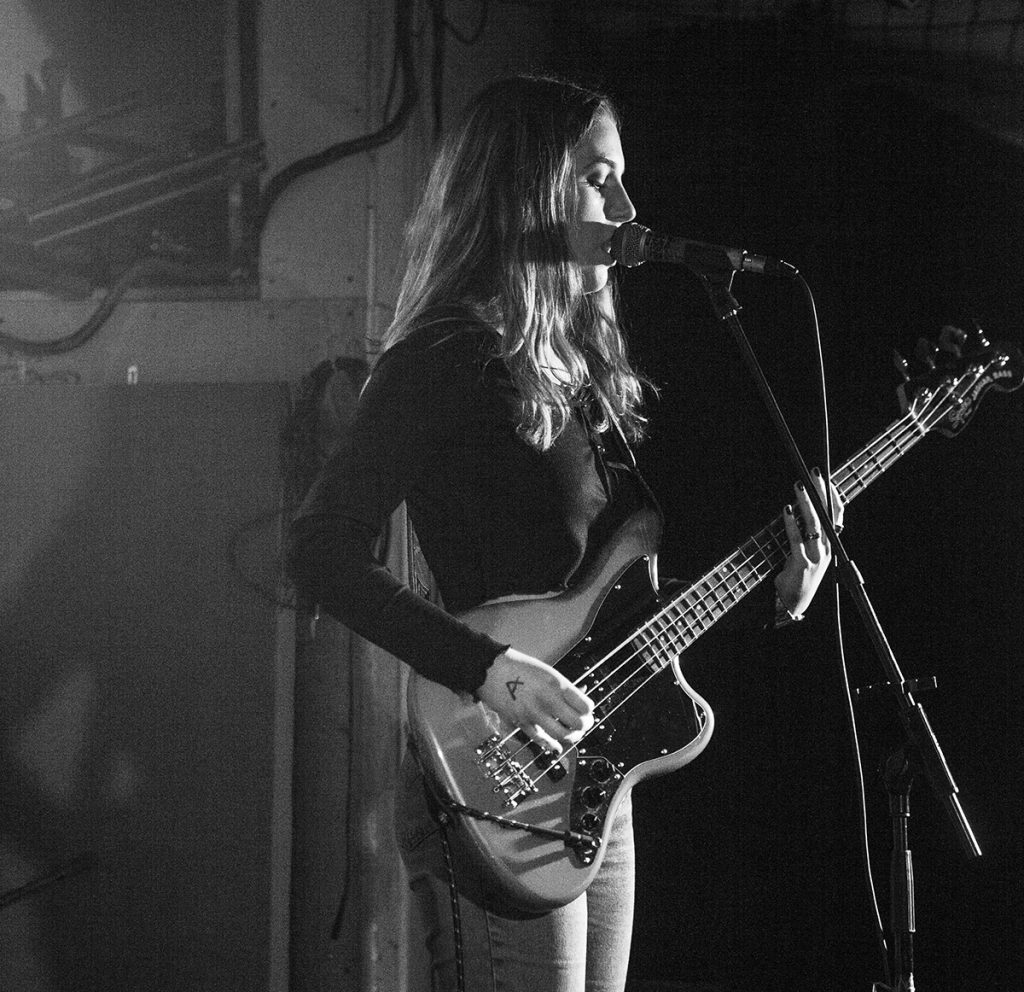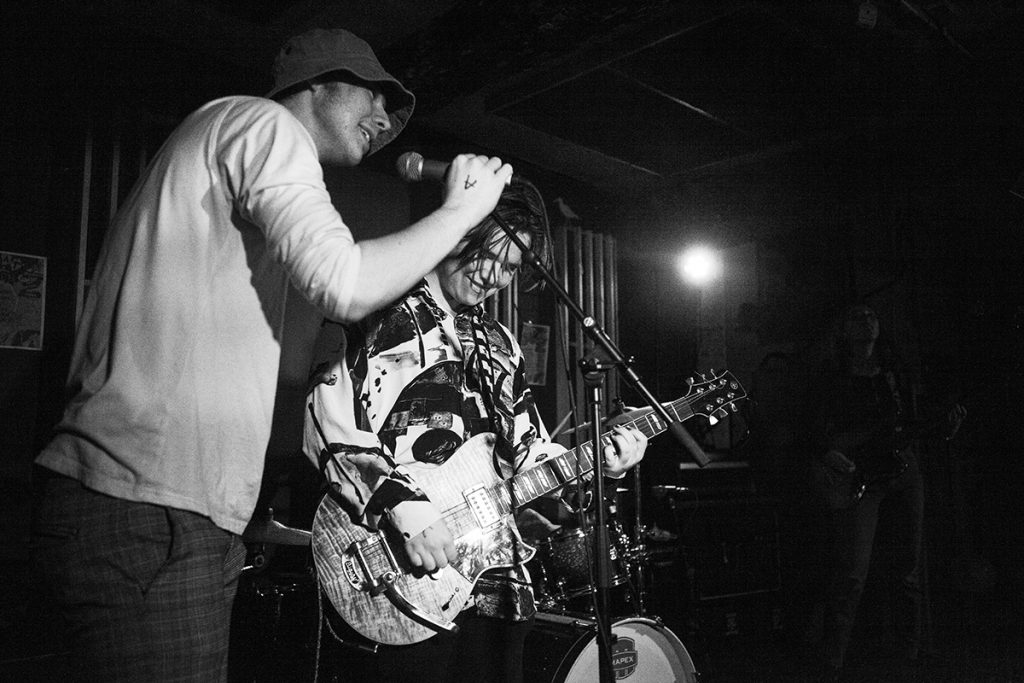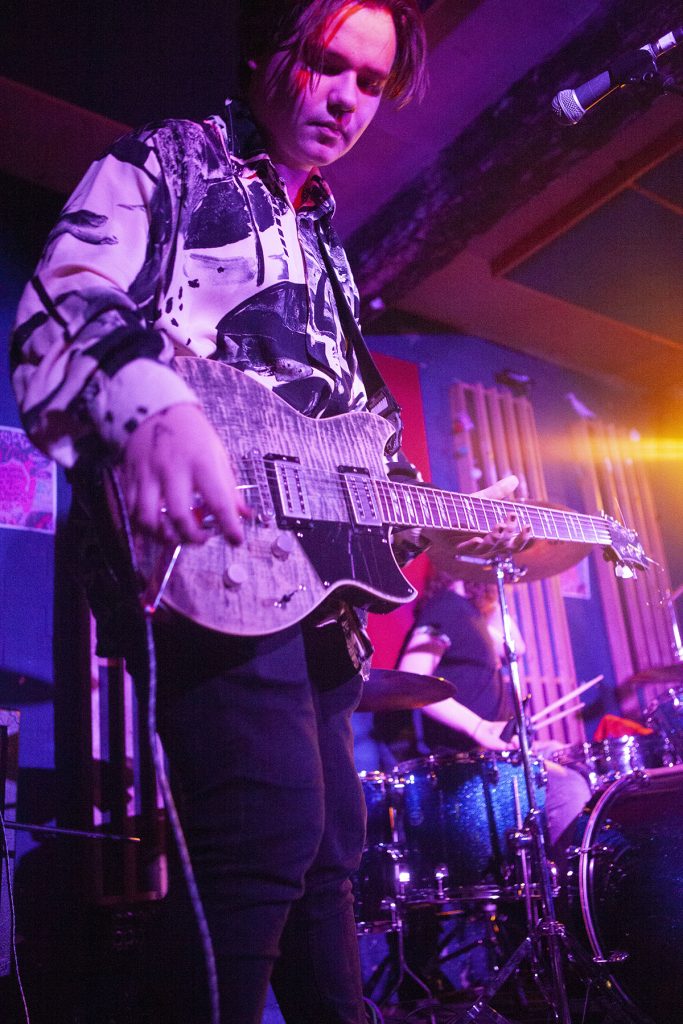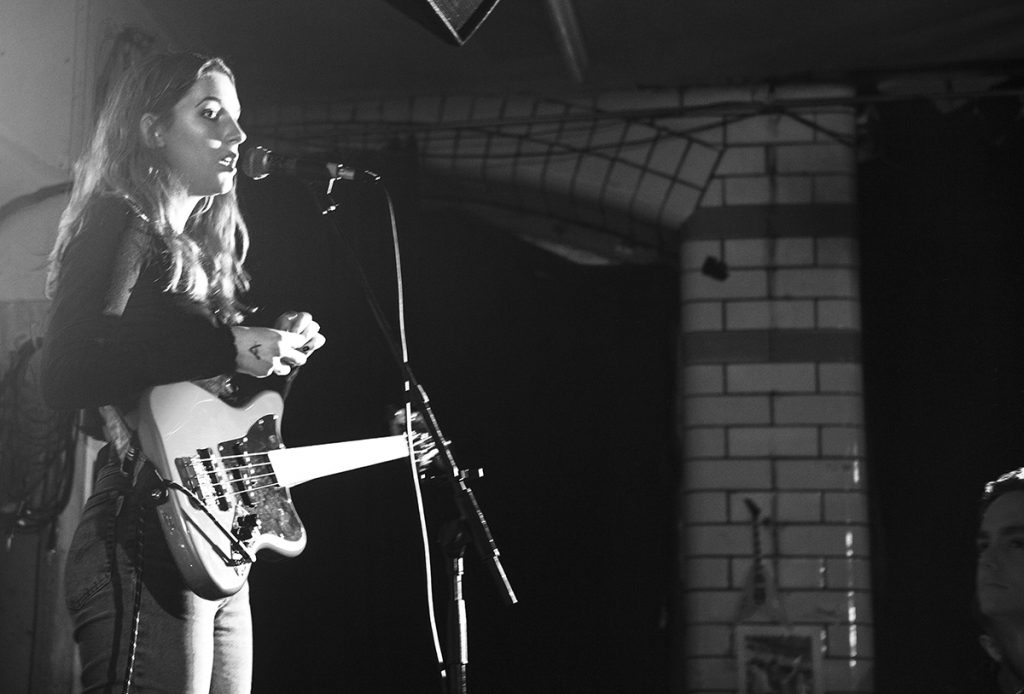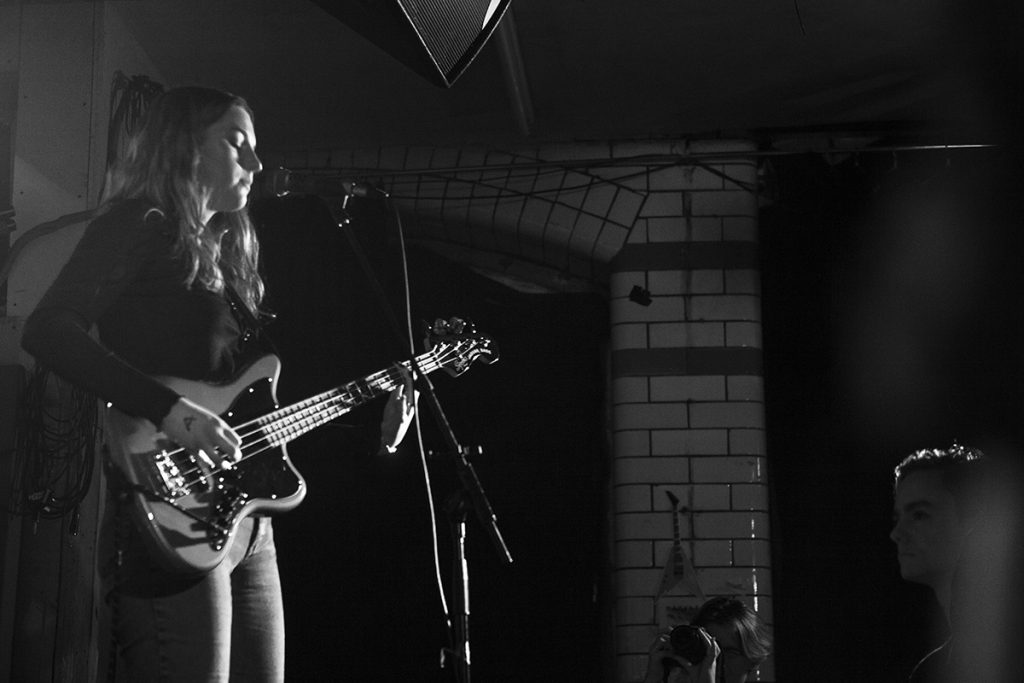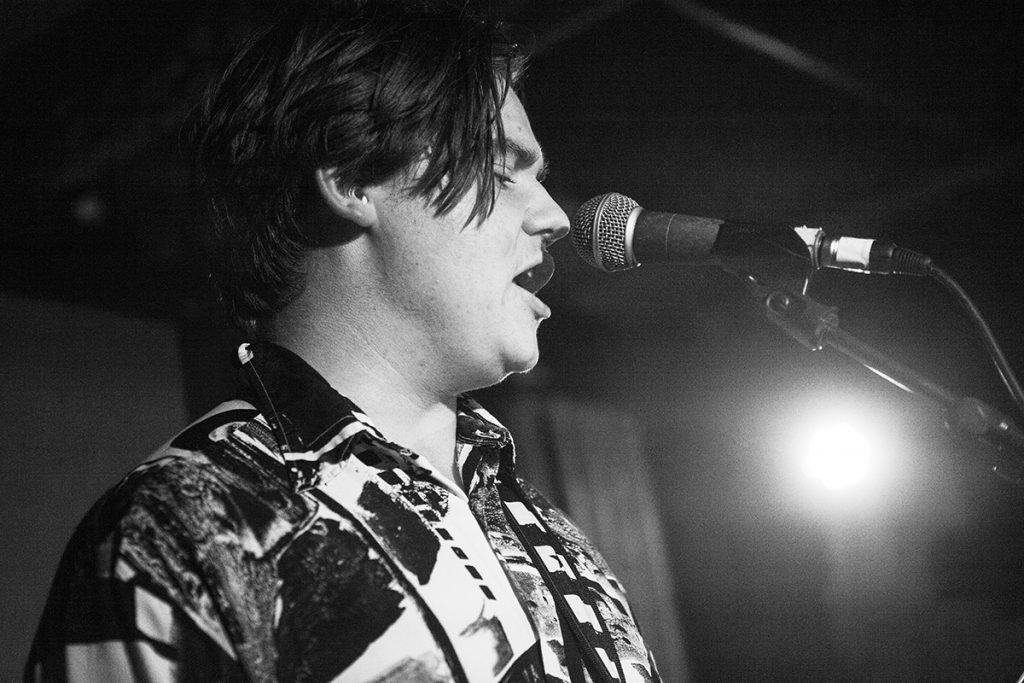 Two things stand out. The asking for a guest vocalist – the guitarist from Tower Place – on their cover of a Nirvana song. And the fact that their bassist left the stage for their last song because she apparently 'see didn't like the song'.
The Palarva are going to be a band I want to see again and again, I just know that's going to happen. I adored their music. It's inventive and compelling. See this band.
Before this gig all I knew about Distorted Sky's music was their very recent single release – 'Burning Parish' – which had really impressed me. I like alt-rock that's heavy on the guitar and riffs. However going on one song from a band isn't a good idea, haven't we all been caught out by that at one time?
The good thing is that the single really does indicate what they do. Song after song of soaring vocals, heavy guitar led alt-rock filled their set. And Distorted Sky bring a touch of sophistication to this, they use pre-programmed sounds – including voices – on their songs. The live experience is really impressive. They are a big sounding band, their sound is big enough to fill a larger venue than Wharf Chambers, not just in volume but in the layers of sound.
The playing, natch, was really great. The vocals really fantastic. Their set left me hugely impressed and somewhat reeling, it was that good.
The single and indeed this gig marks a return for Distorted Sky. Let's hope this will continue because if you've never seen them and you like heavy alt-rock this is band that should be on your must-see list.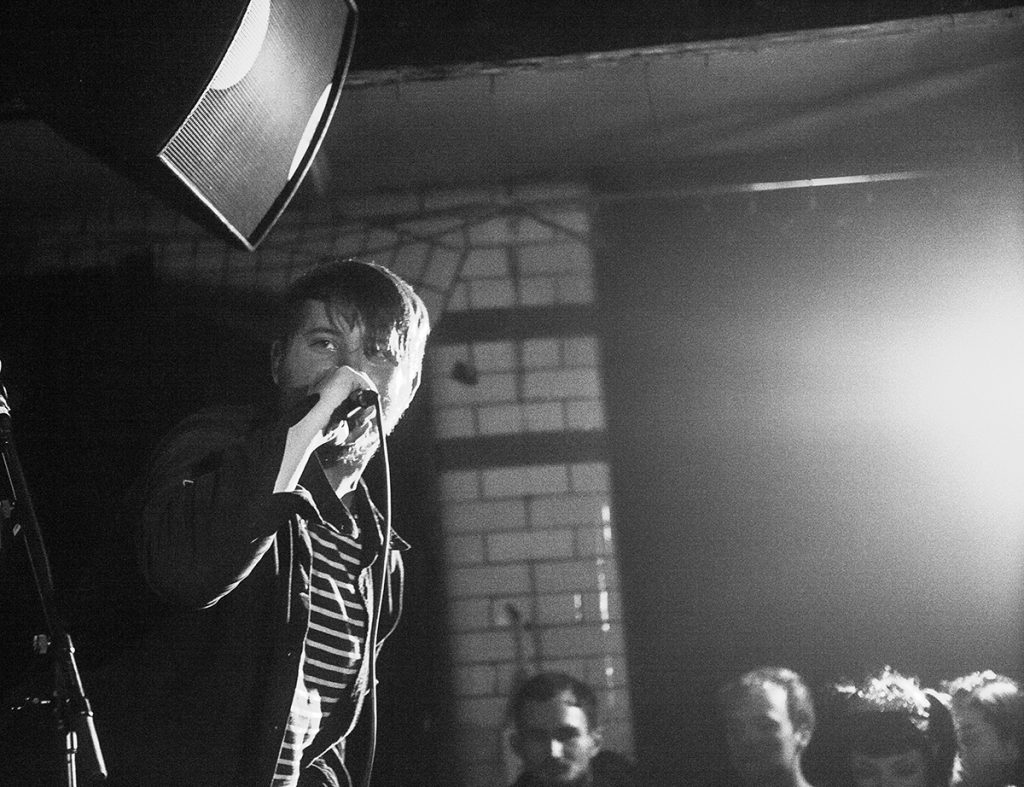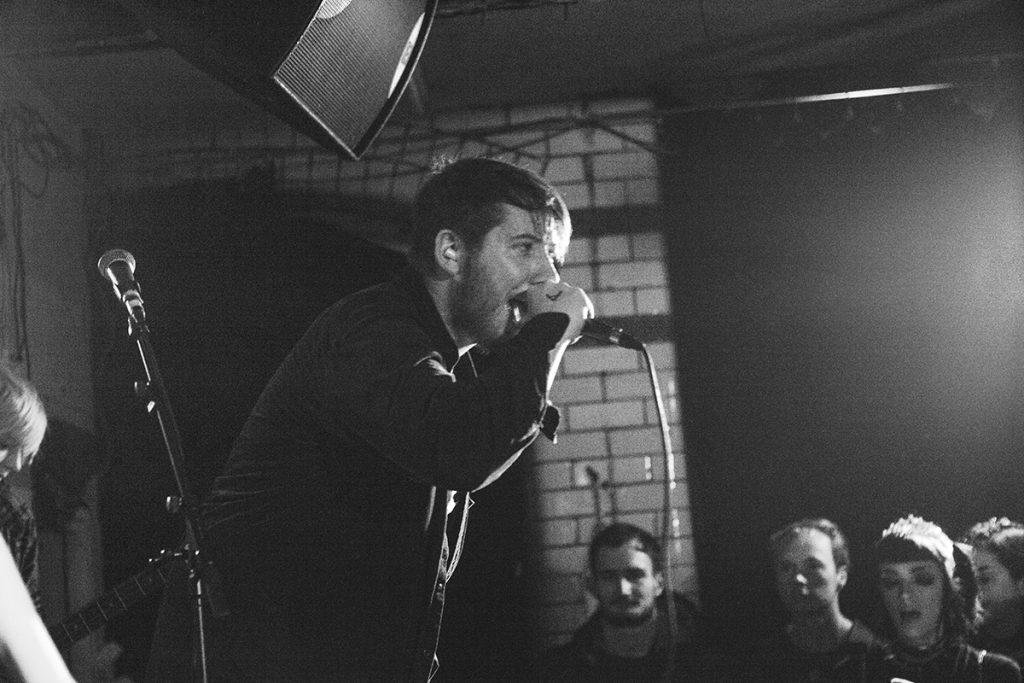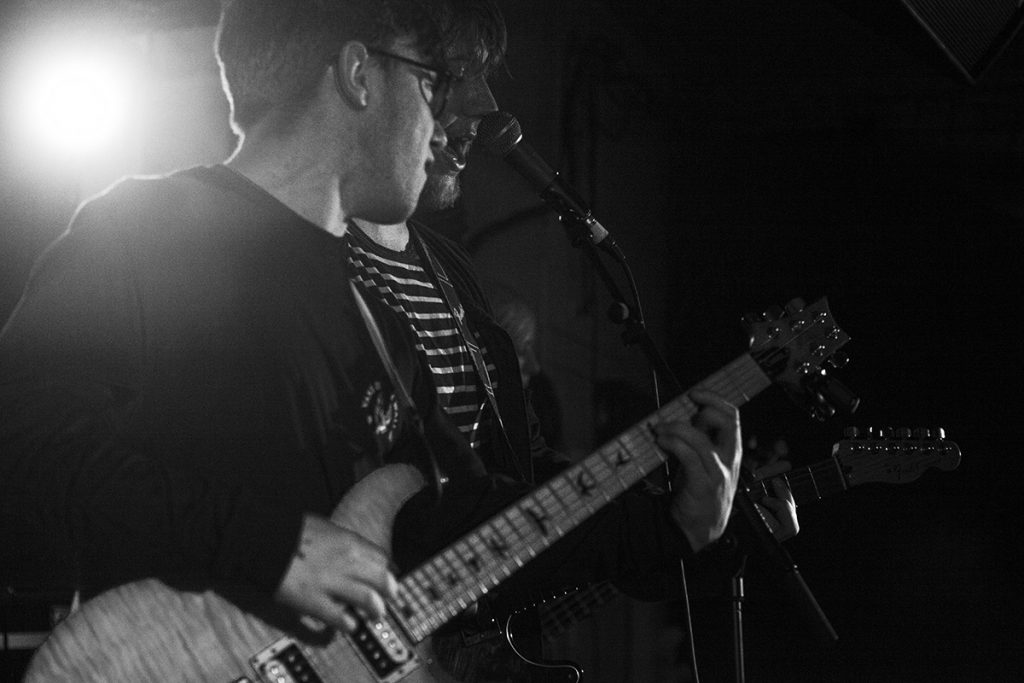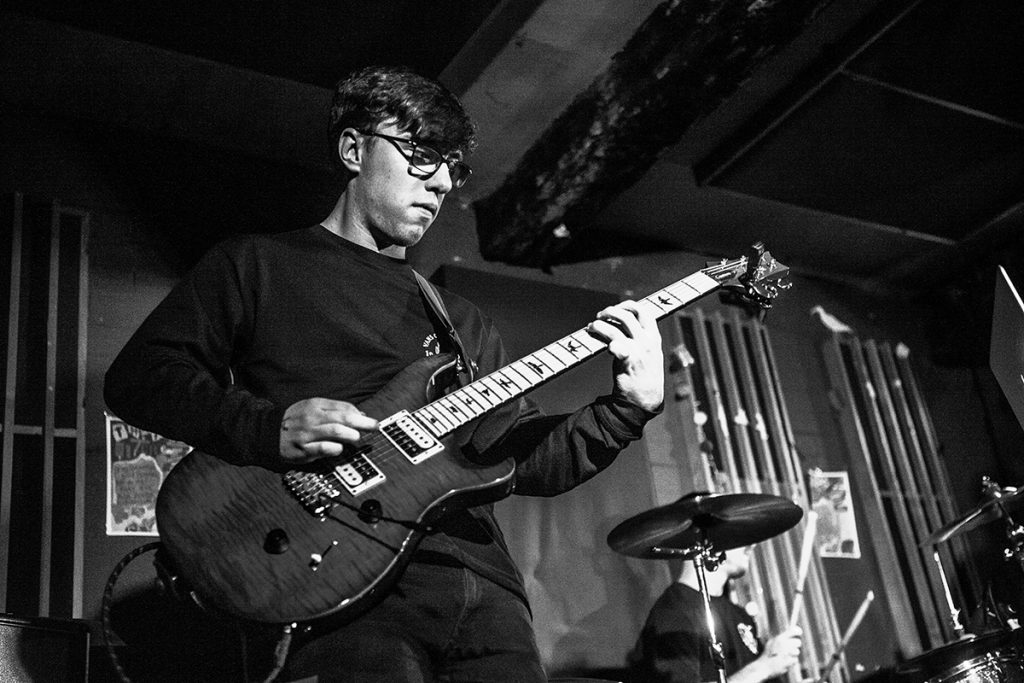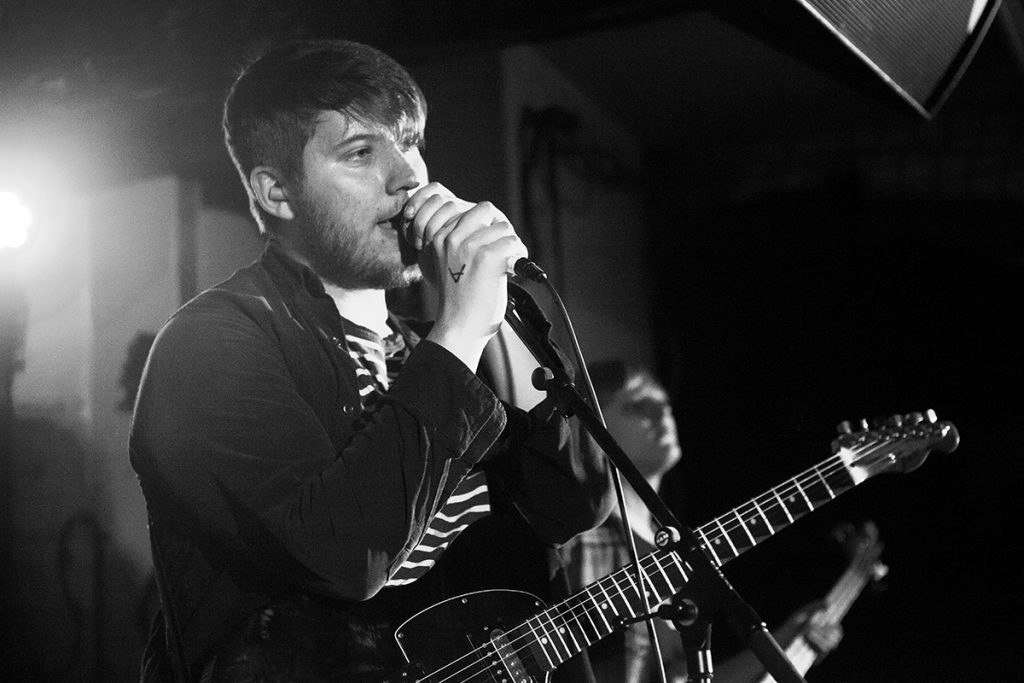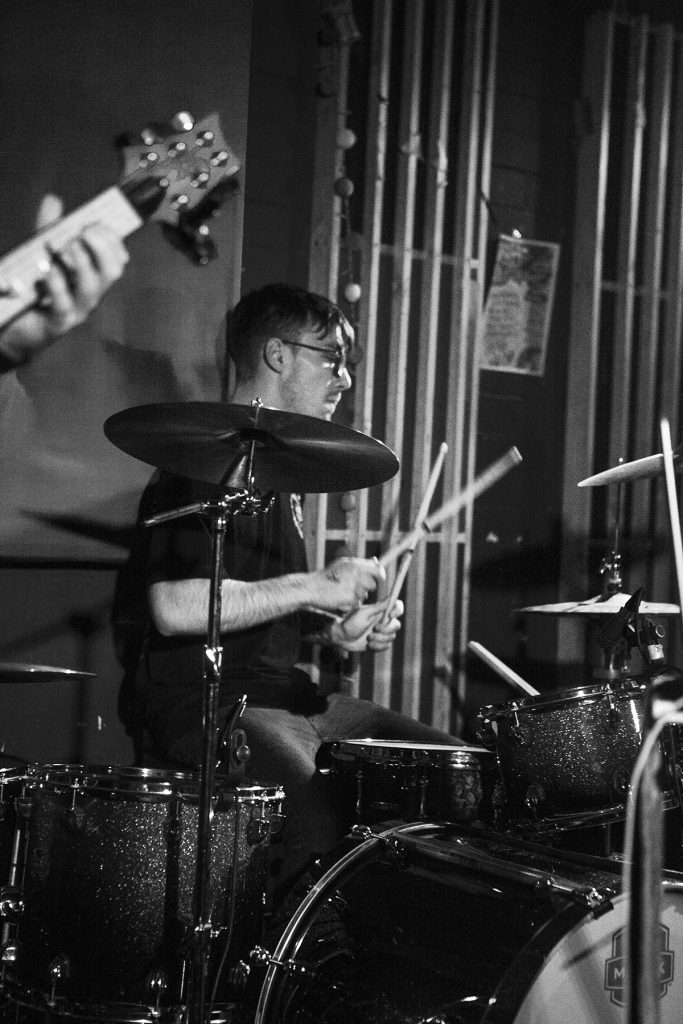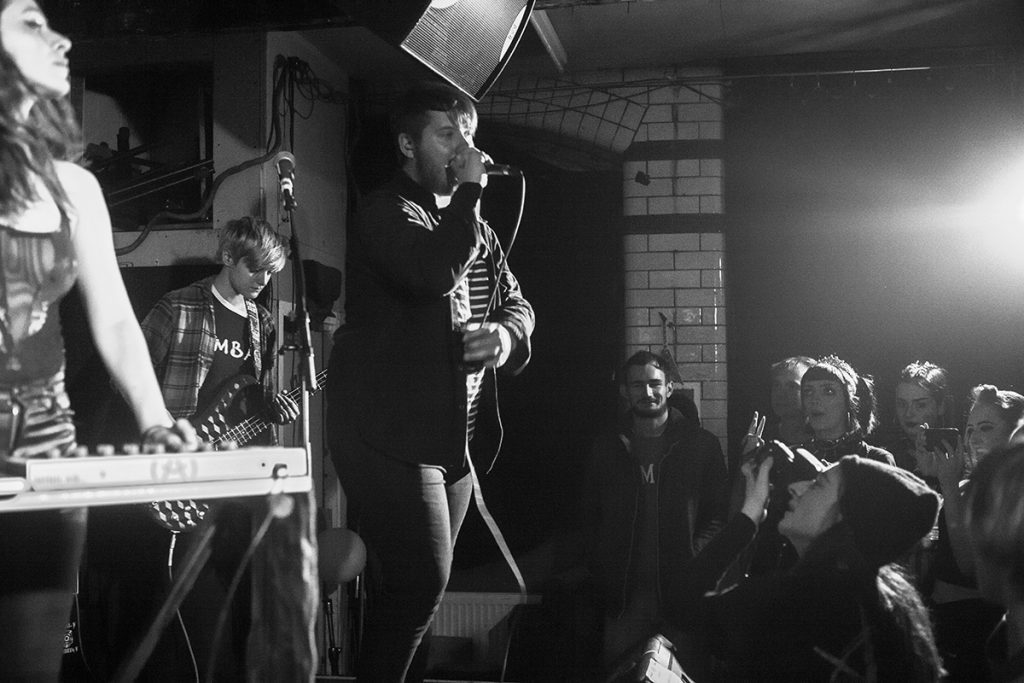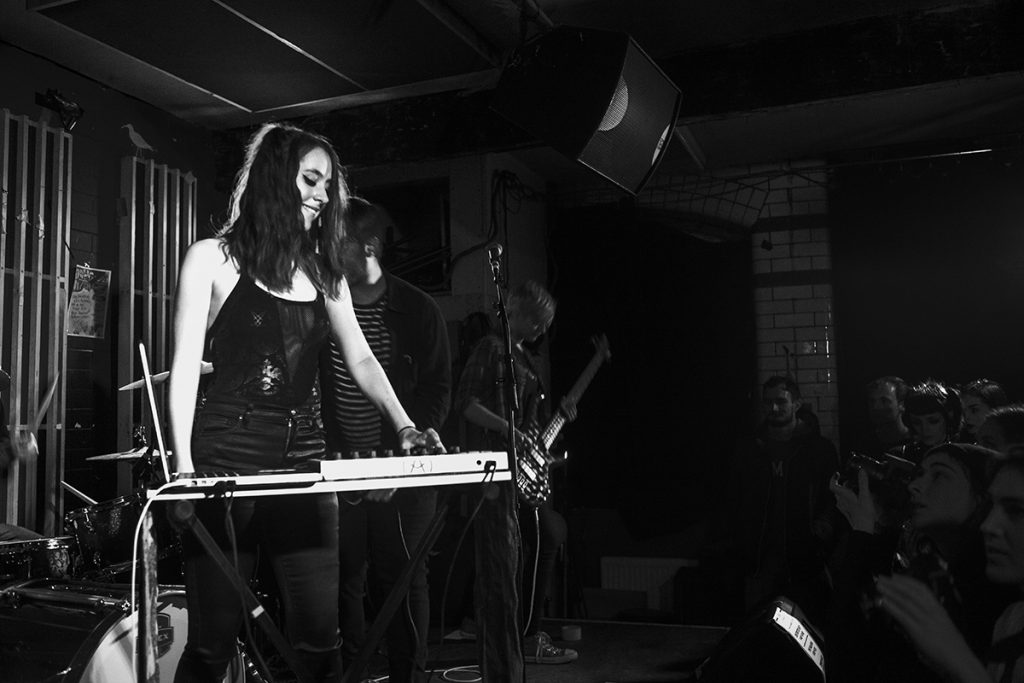 All photos on this page © Frank Roper Photography – see more on his Facebook Page