Before I get into the review, there s one thing that I have to say. And this that this is a rather truncated review because sadly I had to duck out of Radio Partizan's set about halfway in to get a train home. This was a great pity because I was really into what they do but it happens. Apologies to Radio Partizan for missing the second half of their set.
This was my first visit to The Primmy and what a welcoming place it is. Great atmosphere, great sound and a friendly crowd. It may only be a small venue but small venues are often so much better than bigger venues.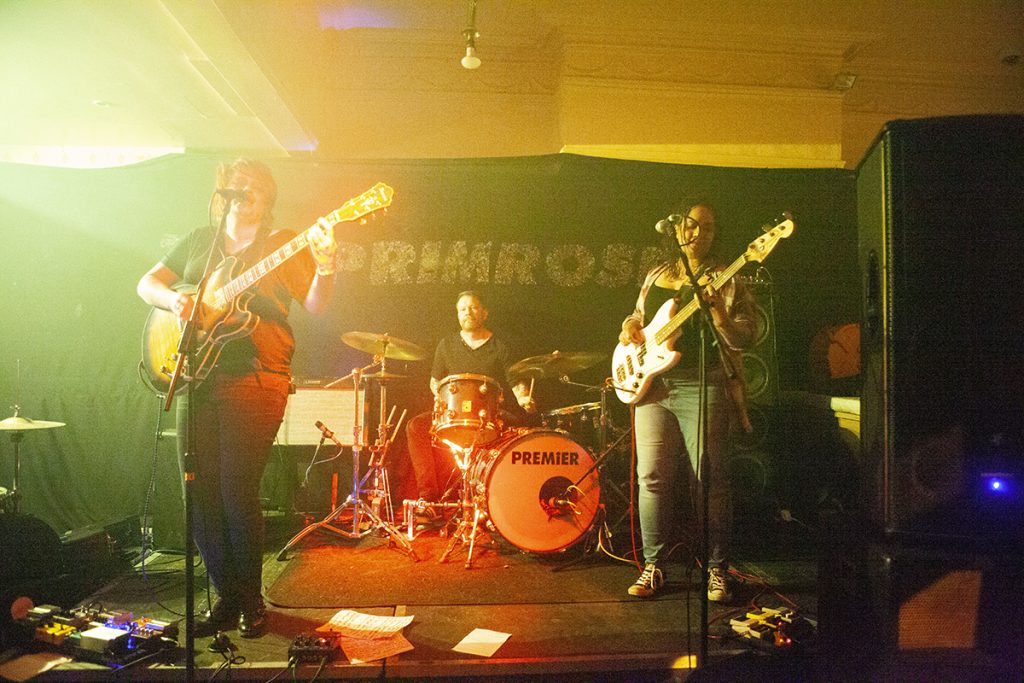 Kath and The Kicks are one of those bands that LSF have, for no reason that I can give, failed to review before, and boy did I regret that. This band are so fab. With classic guitar, bass, drum line-up they play a kinda raw alternative rock. A raw alternative rock that grinds like fuck at times. You also get great hints of punk – both the homegrown stuff and NYC punk – in there, as well as things that sort of drift into heavy rock. It's a heady and compelling mix. So taken with what they do I failed to take my usual (overly) detailed notes in between taking photos.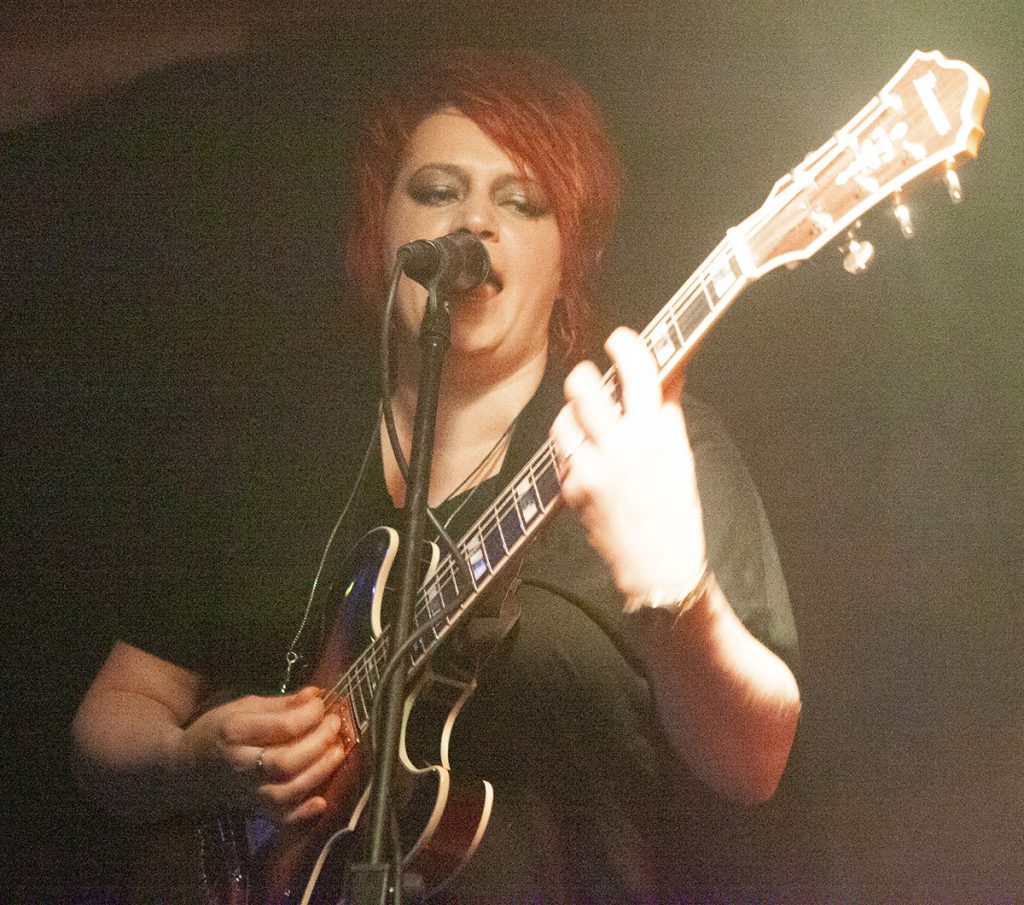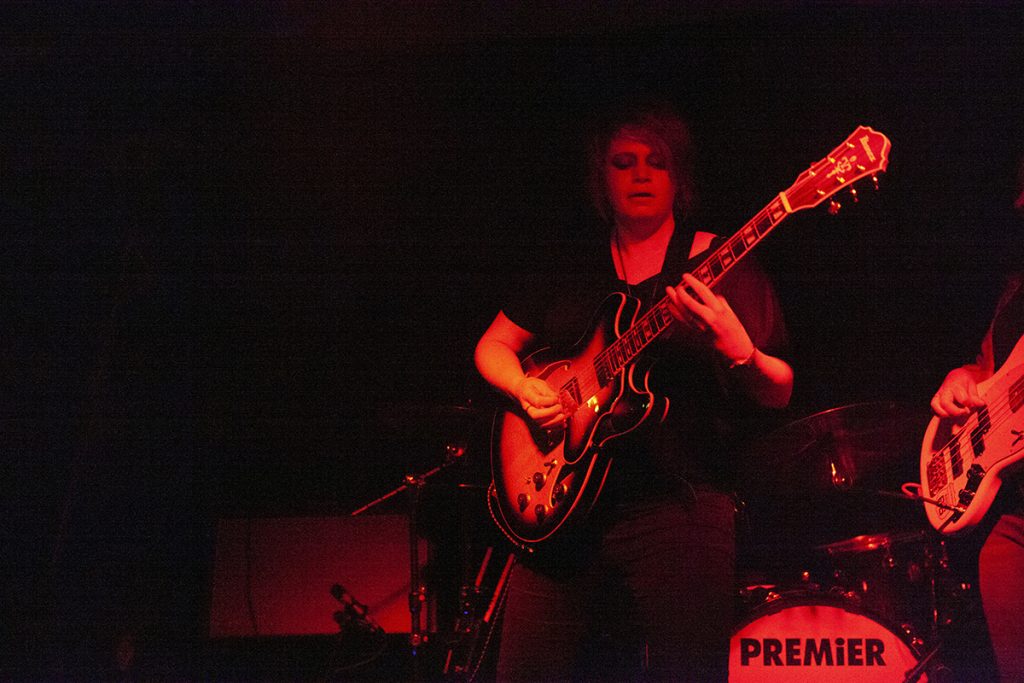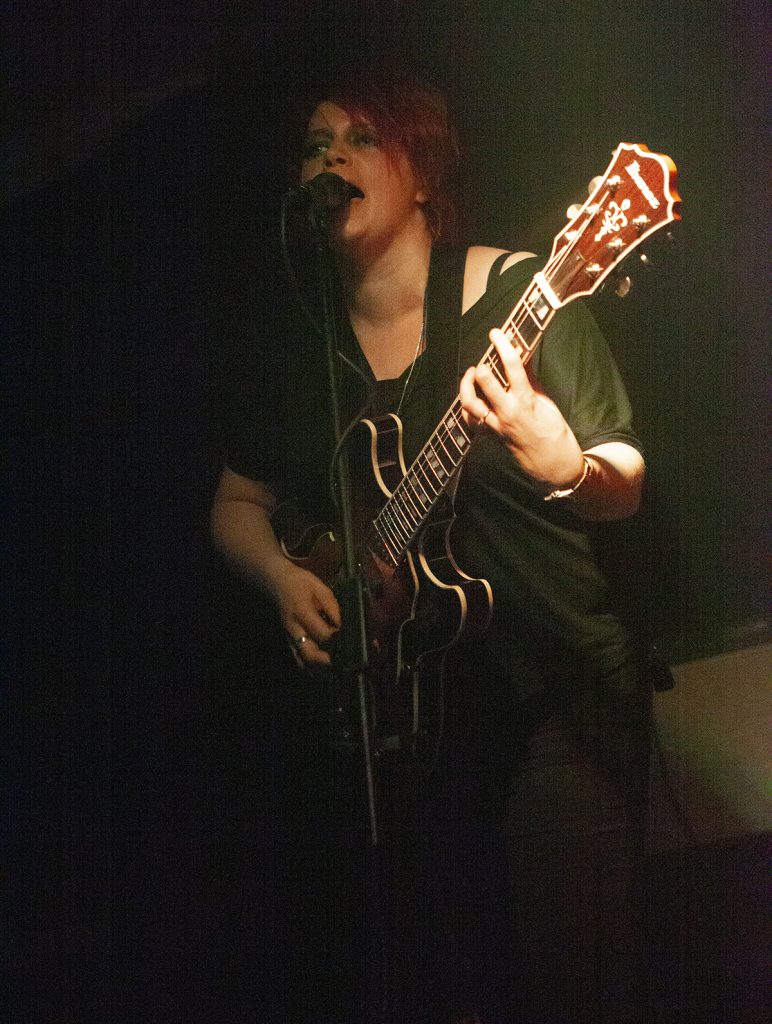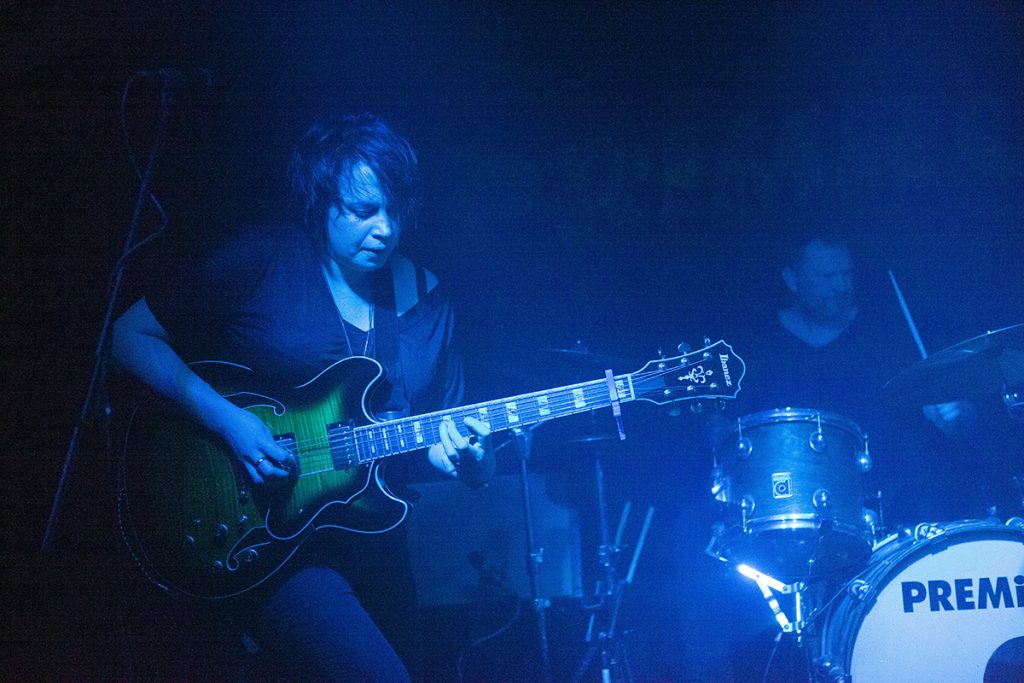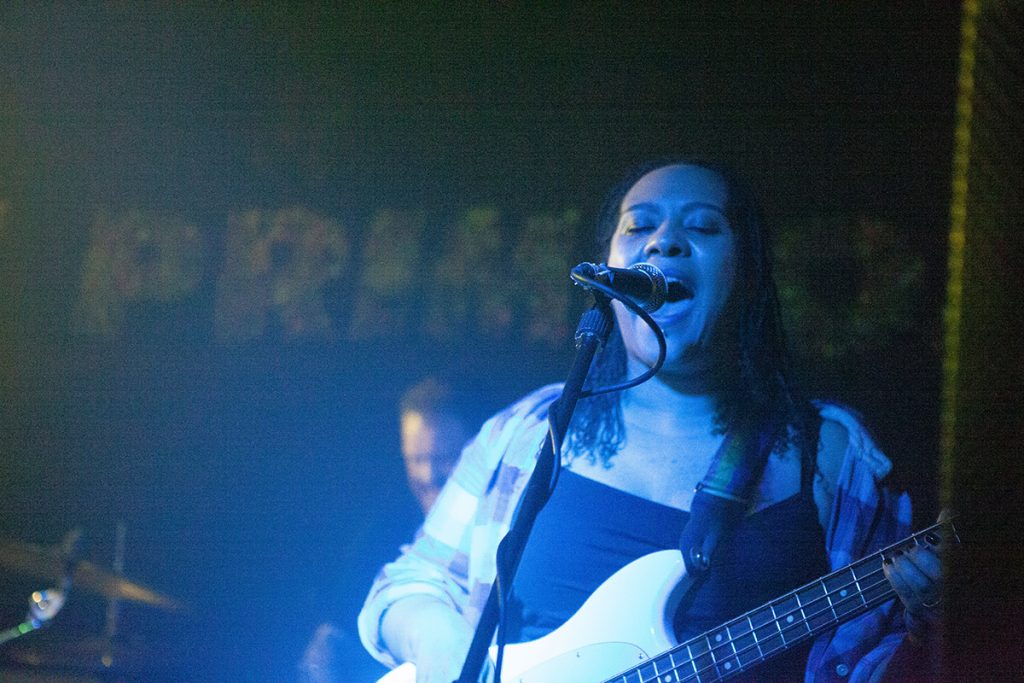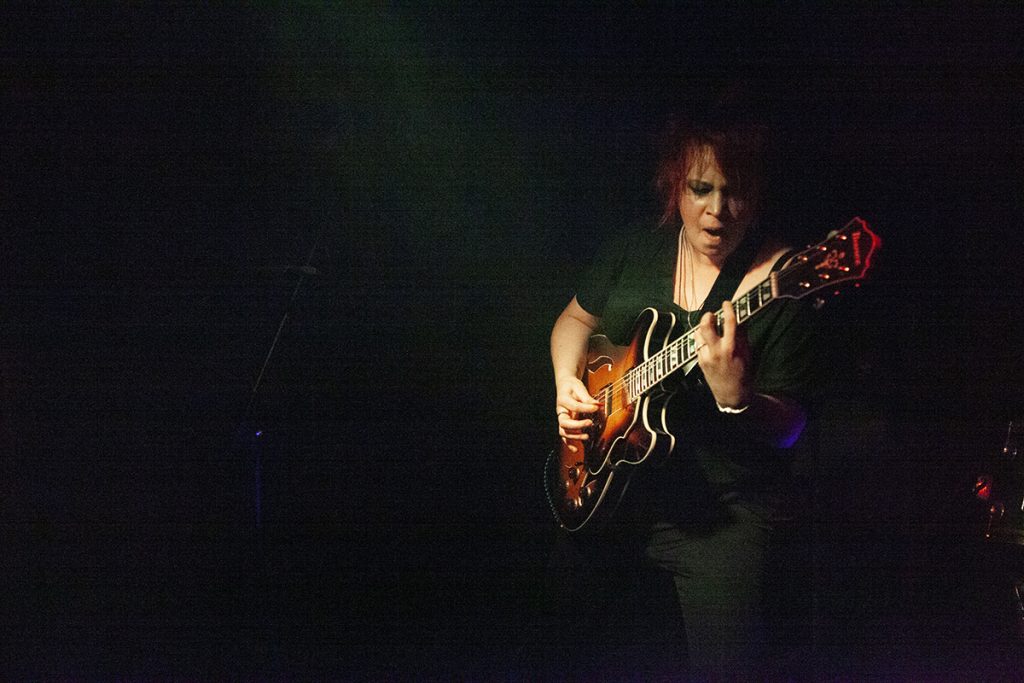 But this doesn't tell the whole story. Firstly there are tunes in that raw rock. Secondly the band are really accomplished musically – Kath's vocals rock and her guitar is so bloody good, Shaneen's bass has a groove and her backing vocals are a highlight and Matt's drums are just right, not too busy, just that right amount and not just your usual drums. And finally, and not least, there was great banter and rapport with the crowd.
And the performance was great, the band basically could have been in a much bigger venue, there was nothing held back at all. Kath throws a way good shape by the way.
Ultimately over-analysing Kath and The Kicks and trying to fit them into some sort of genre niche is pointless, for what they do is fantastic, they just rock big time. Go see them if you like a band that rocks, can play really well and has great songs. Go see them if you want to be entertained, bloody hell just go see them.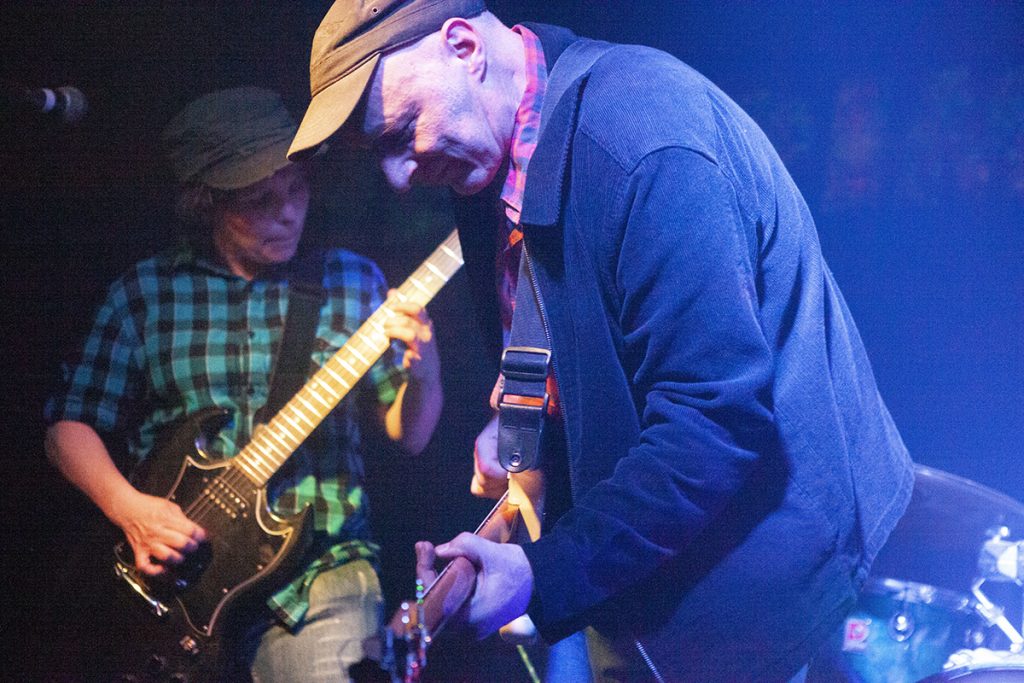 So now to Radio Partizan. I feel rather obliged to apologise again for not being able to stay and see their whole set, so my review is based on what I saw. I missed, if Kath and The Kicks' announcement was true, some covers, but before those I must have missed some rather good stuff if the part of the set I was there for was anything to go on.
Radio Partizan are a type of band that I haven't seen for, let's say, absolutely ages. They play kinda old-school punk and post-punk-ish music but the songs have meaning and are played with conviction. And this ain't no retro-fest for there is an edge of alternative rock that makes there music kinda ageless. And I'm a big fan of bands that play songs that are thought through and have a message, there is far too little of that around these days.
Basically this a band who just get on stage and play the hell out of their material. It's compelling, it grabs your attention and doesn't let go. And while you let the music get to you, what you notice is things that are just unexpected – like hints of reggae bassline. When I noticed this I was immediately thinking that they sound a bit like one of my favourite ever bands Here & Now. It's just enough of hint to shift my liking of Radio Partizan up a notch. This is a lovely thing.
At one point they swap instruments and lead vocals and what we get is something of an X-Ray Spex thing going on, I liked that, I liked it a whole lot.
I want, I really want to see them play again and see their whole set. If you want to see a band that do what they do because they just love doing it, then go see Radio Partizan.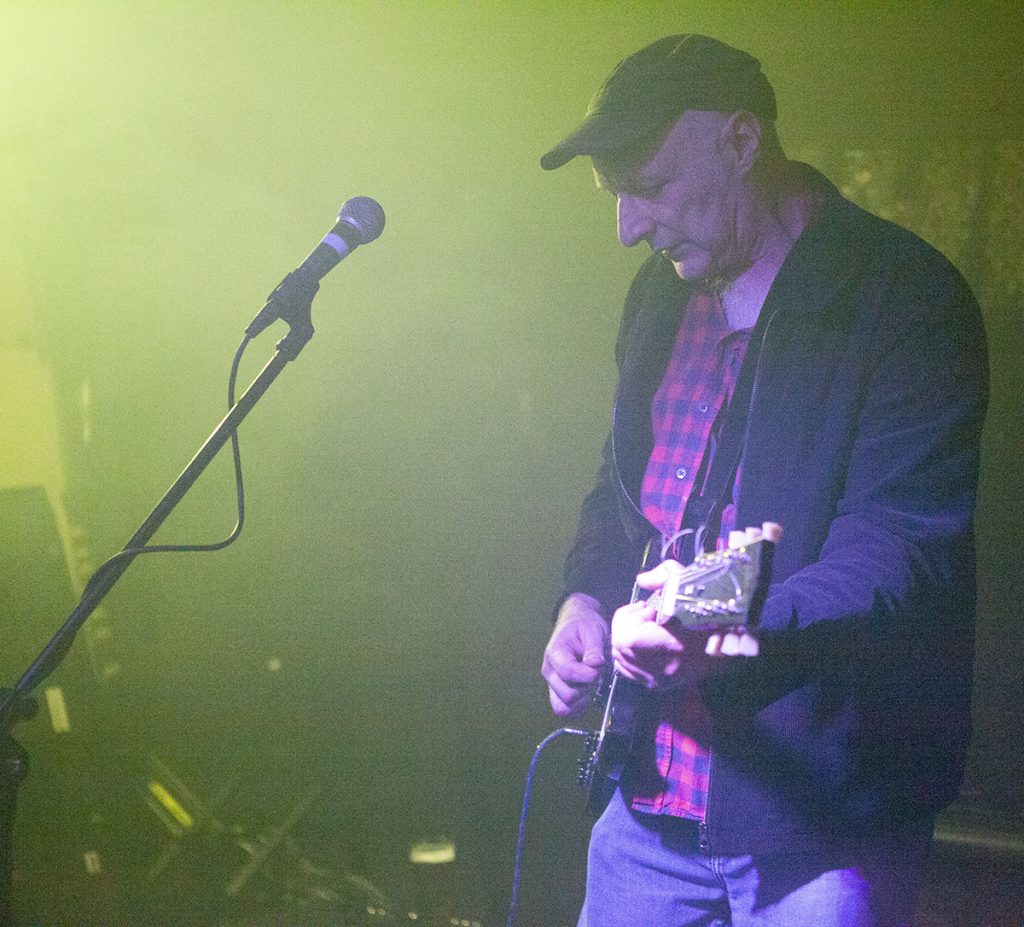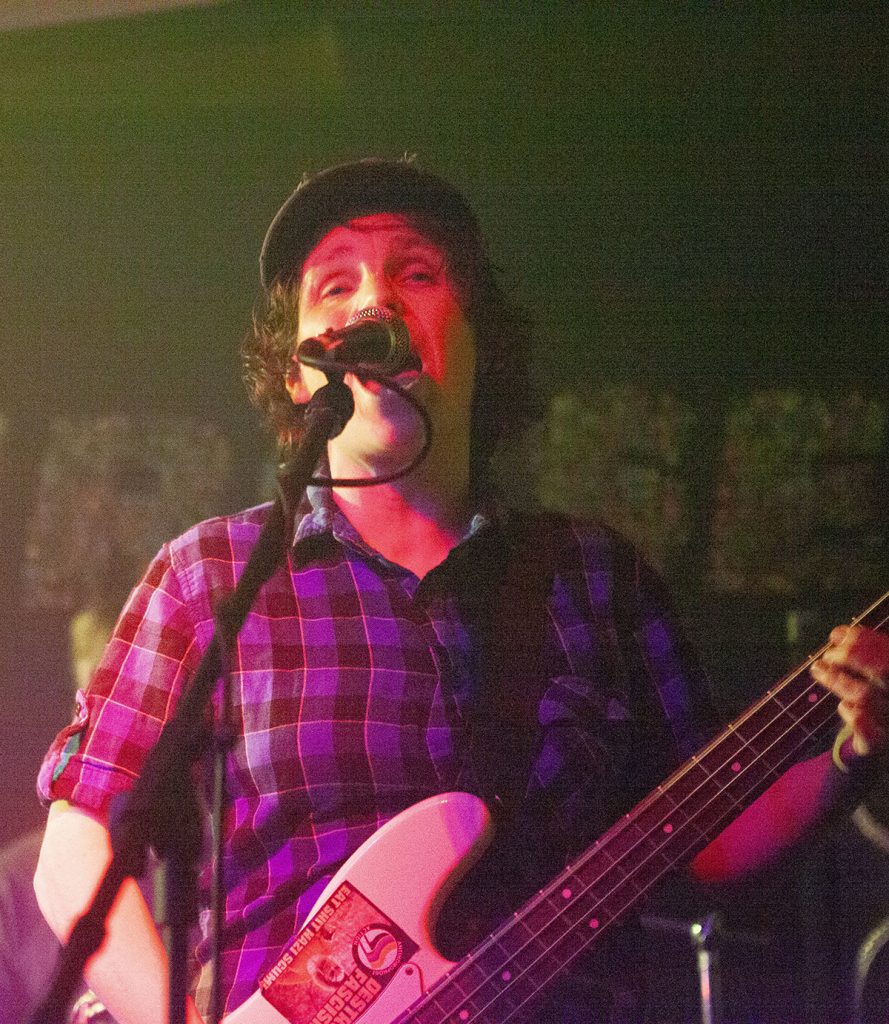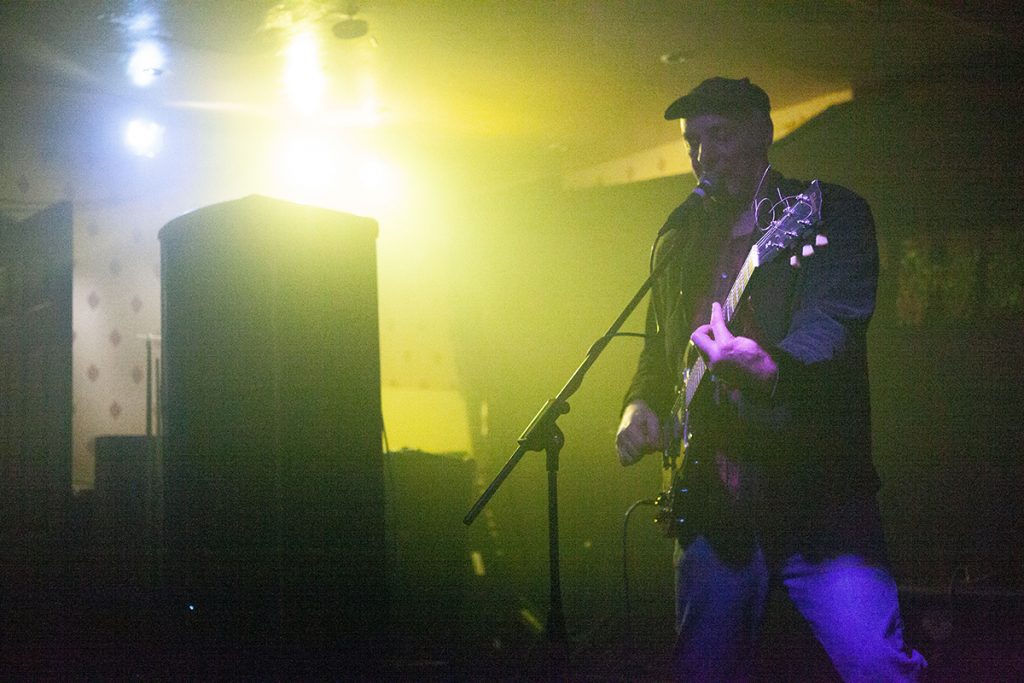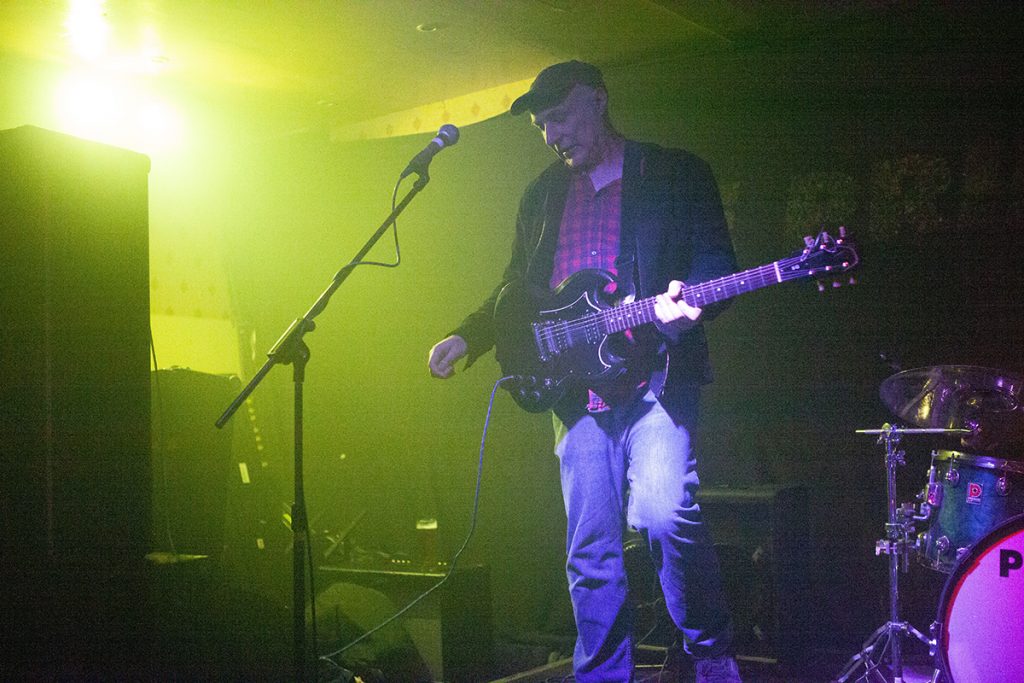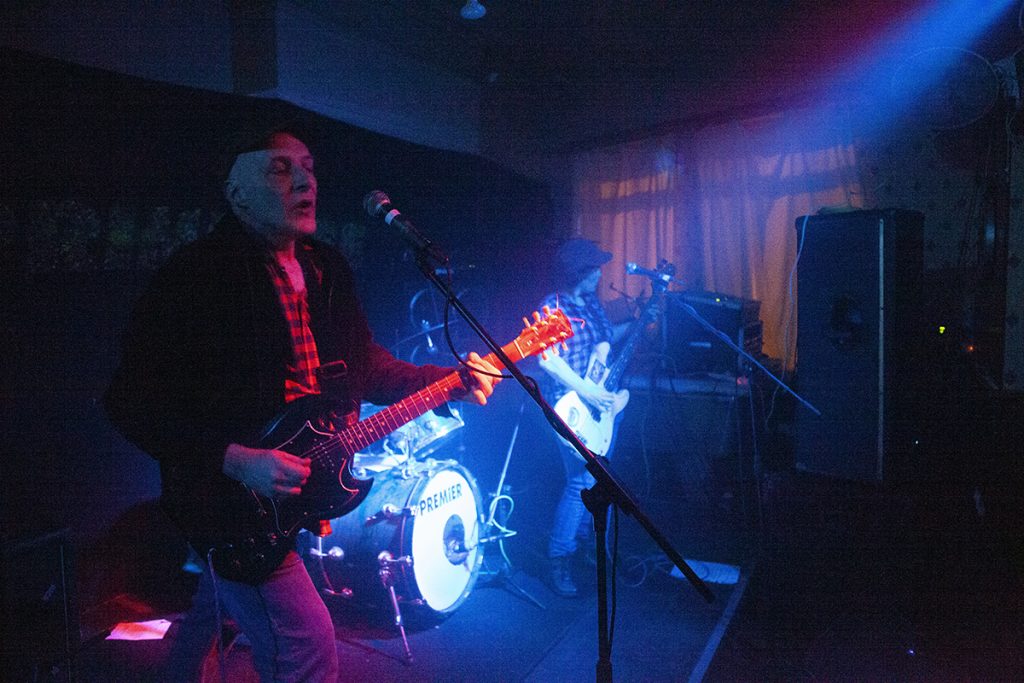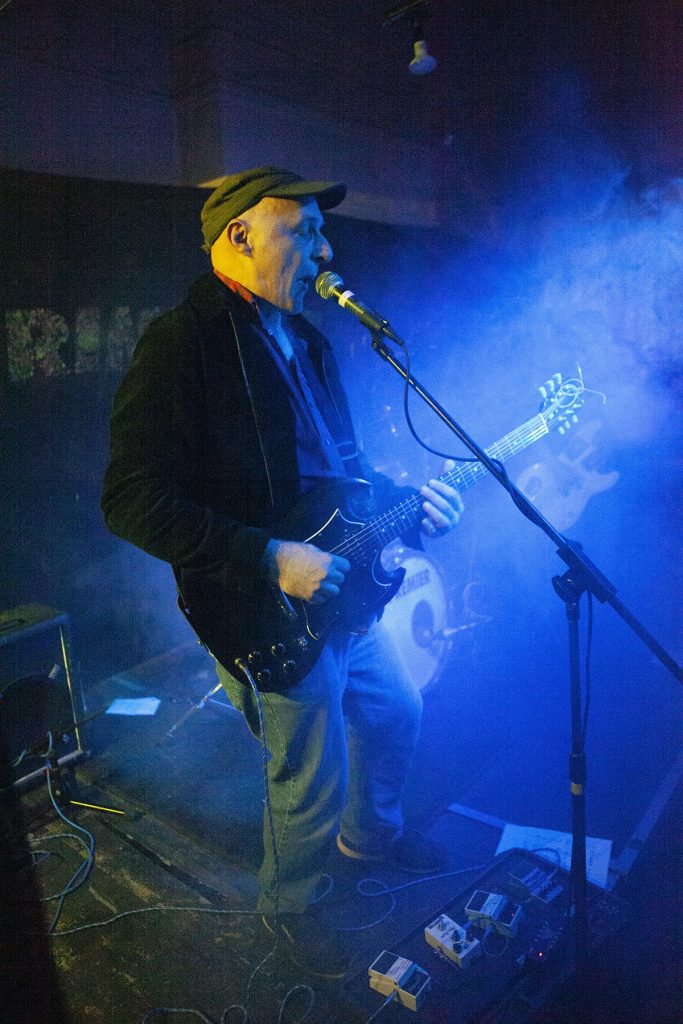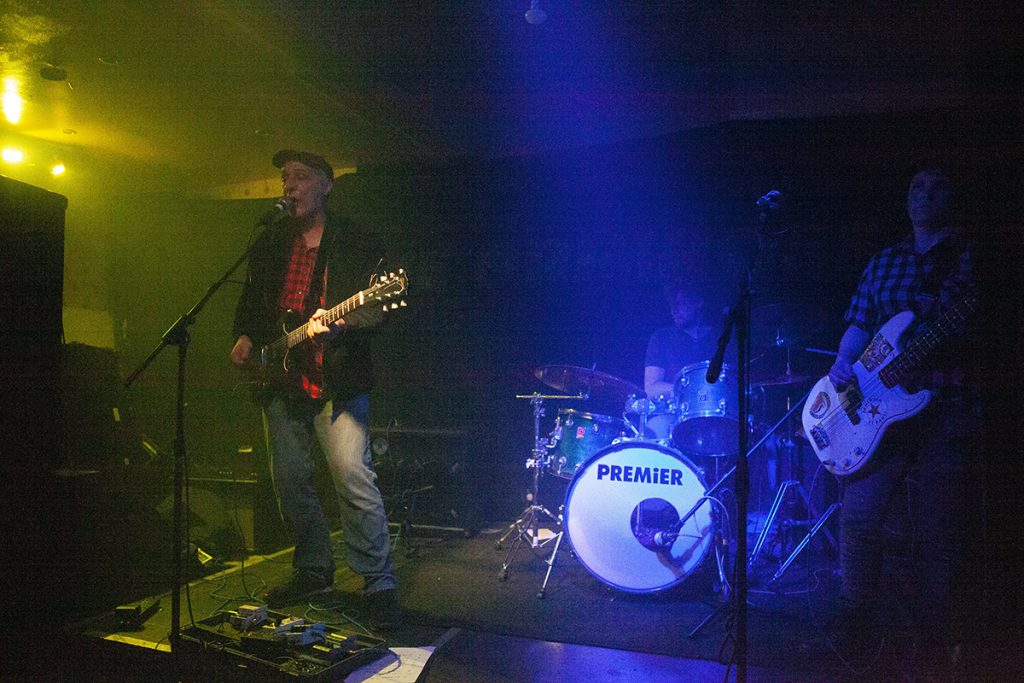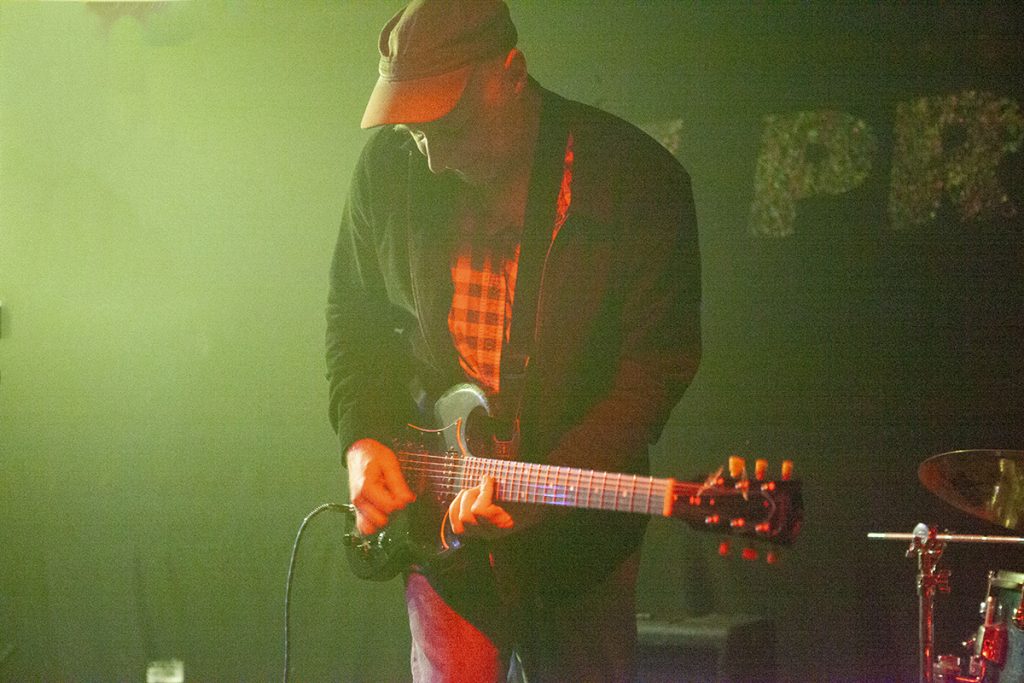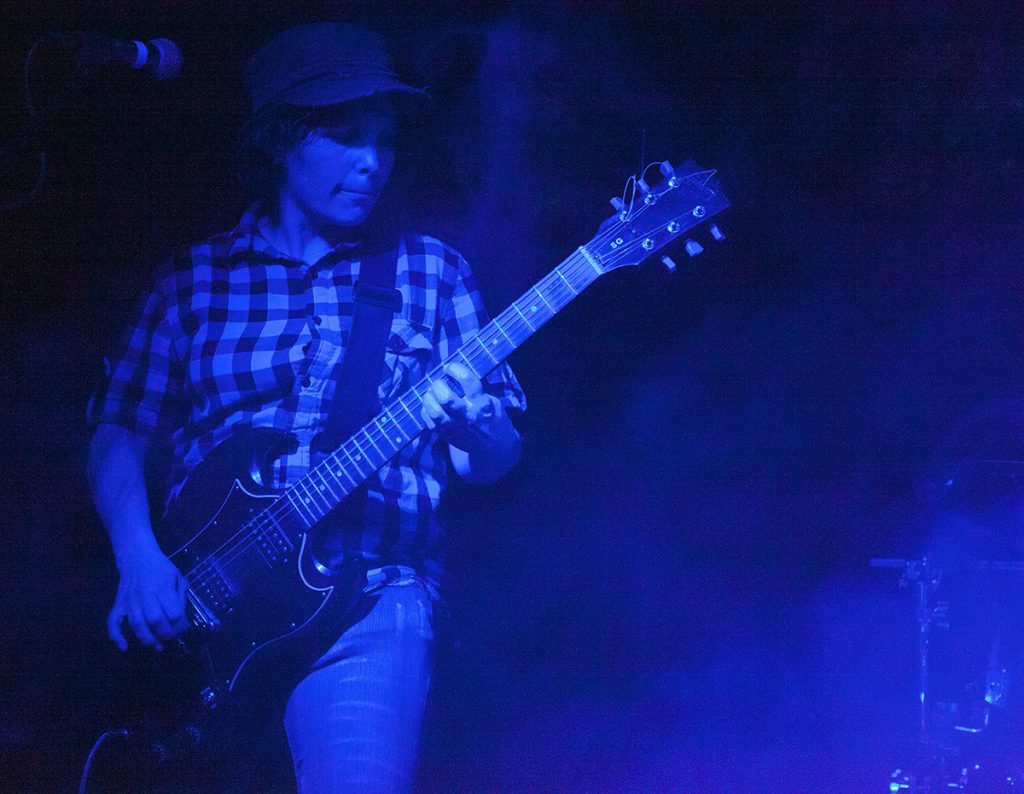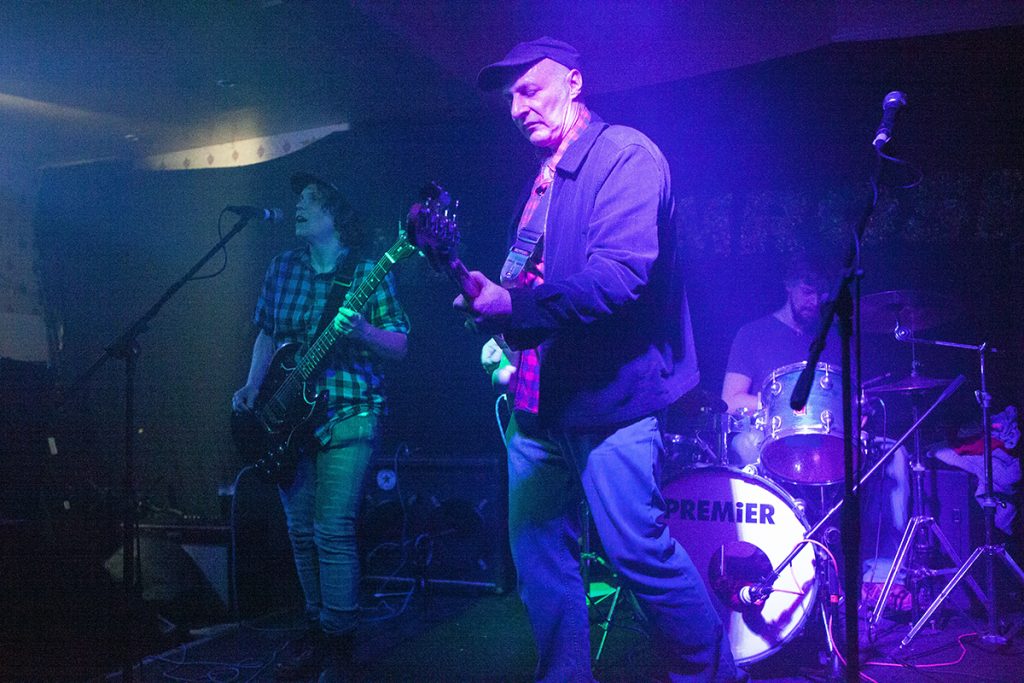 All photos © Frank Roper Photography