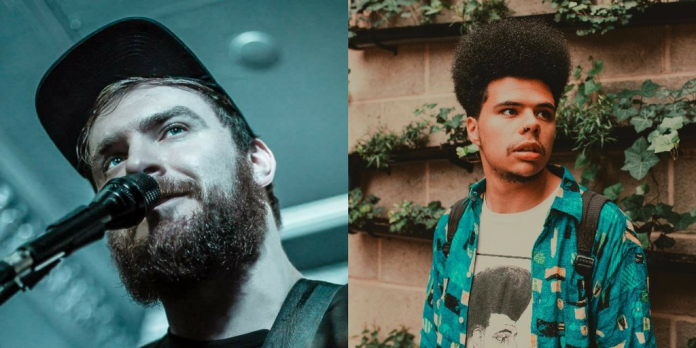 Thomas has collaborated with Sheffield alt hip-hop rising star and spoken word poet Otis Mensah on this track. After having met and played together at a number of open mic shows, they wanted to explore the natural intersection of folk music, blues and hip-hop/spoken word.
Although I understand the shared roots of folk-blues and hip-hop, my first thought was 'Is this going to work?'. Well, it took me a couple of listens but I can say it definitely does work.
Lyrically Thomas told me that 'The track explores themes of duality and ego, the sense that change whilst necessary isn't always good'. I do get what he's getting at here. But perhaps I got something from the words that might be summed up by saying that while things might change, sometimes, just sometimes, your heart (and I mean that in a 'your soul' sort of way) just can't handle what's happening. It cries out but its voice just isn't big enough to stop what's coming at you. I think we've all been there at some stage.
You might get something entirely different, but that's the skill of a songwriter, to make the words applicable to all of us in different ways.
Musically the track sees Thomas in a folk-blues vein. Tempted as I am to describe this as Americana I won't. It's that sort of folk influenced blues that's reminding me of that 70s singer songwriter material from the West Coast. There's a sparse loose riff that builds into a fierce guitar break, and then a rather lovely growling organ underpinning the guitar riff.
And then Otis comes in with a rush. He's slinging words out quick time. The idea, the concepts come thick and fast. It's like that rushing thought process that goes on in your head. And it works, it works brilliantly.
Not only do I love the song but I love the blending of the two styles. It's something I didn't see working at all, but it does. Musically it's great. And the words are thought provoking and heartfelt.
The track will release on November 3rd through Alya Records