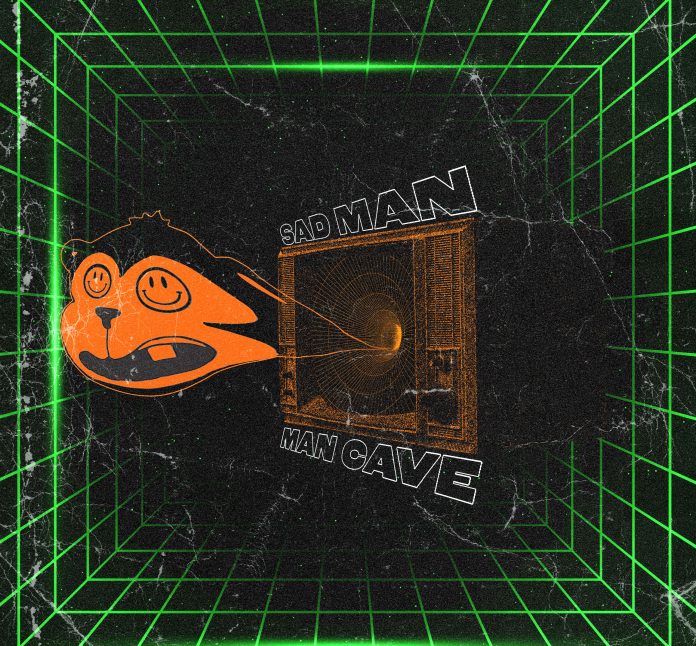 This, my dance loving friends, is a techno/acid banger of a tune. Whether you expected that of Adult DVD I don't know but it's kind of a logical extrapolation of their previous electro-pop releases.
This is heavy on the retro, it's that classic techno/acid sound; full of those squelchy sounding synth sounds, building waves of sound and sparse repeated vocals. While I was never a big fan of tecno or acid back in the day, I know what I like in that genre and this is checking all the boxes. There's also a nod to the sound of Kraftwerk; always a good thing.
I'll let vocalist Harry Hanson explain the title "We've always found it a bit funny how men of a certain age decide one day they want to build a mancave or bar in their back garden. So, it only seemed fitting to stick that concept as the vocal hook in a quite aggressive dance tune". Although I have to say as a man in the area of a 'certain age', I've never felt the urge to construct a mancave.
So get your dancing shoes on, and go wild to 'Sad Mancave', you won't be able to resist it.
The info
Based in Leeds, Adult DVD are a 6-piece band: Harry Hanson (Lead vocals), Greg Lonsdale
(synth/vocals), Danny Blackburn (guitar/synth), Jake Williams (synth), Jonathan Newell drums) and George Manson (Bass).
Formed in 2021, Adult DVD have wasted no time post-lockdown and have already gained a few admirers, receiving support from BBC Radio 1, BBC Introducing, Radio X (John Kennedy), and Amazing Radio in both the UK and US. In 2022 the band supported the likes of Warmduscher and PVA, as well as a UK headline tour.
Live
February 25th – Dark Arts Festival at Belgrave Music Hall, Leeds.
Instagram – https://www.instagram.com/adultdvdmenu
Facebook – https://www.facebook.com/Adltdvd/
Twitter – https://twitter.com/dvdadult