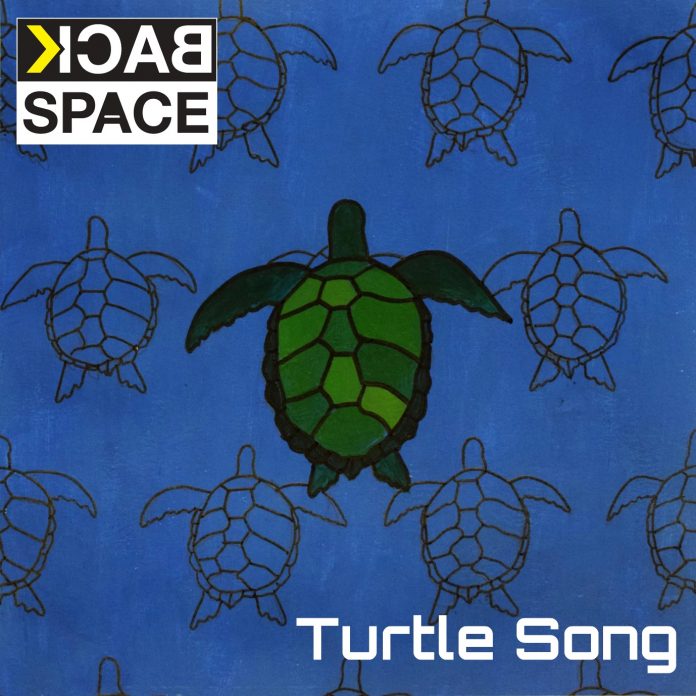 I've been following what BACKSPACE have doing for a while. From the first time I saw them play live this young band (by which I mean young in ages, and for that matter the time they've been together) have been impressive. And like a lot of young bands they're changing. this, and the last release I reviewed, sees them in a kind of loose funky rock mode.
'Turtle Song' is a kind of loose laid back funky rock track. Yep, there's great guitar, a beat that won't let go, but you can dance to it people. In fact you're compelled to dance, it's that sort of song.
You may be wondering why it's called 'Turtle Song' and what the song is about – well I certainly did. The band say It's about the climate crisis and the imperative for change. I've listened to it loads and I think there's also something about retreating into your shell and ignoring the crisis, or possibly a comment on the plastic waste in the oceans. Take a listen and make your own mind up.
I'm going to take some time here to talk about the two standout things about this track for me. The first I've mentioned in passing, the guitar. Look, the guitar on this track is incredible – it's funky, it's out and out rock. There's such a variety of guitar sounds in this thing, there's never a moment when it doesn't change. The other thing is Rosie's vocals. She's not your average rock singer – she has this kind of world weary laid back thing going on. And it's compelling.
There may be a message in this song – and it's an important one – but the band is not ramming it down your throat. As I said this is a track you can dance to. You can have fun and get educated at the same time, and ain't that a fab thing?
'Turtle Song' is a joy and a wonder. I have nothing to say other than get to it, listen and learn, and dance til your feet hurt.