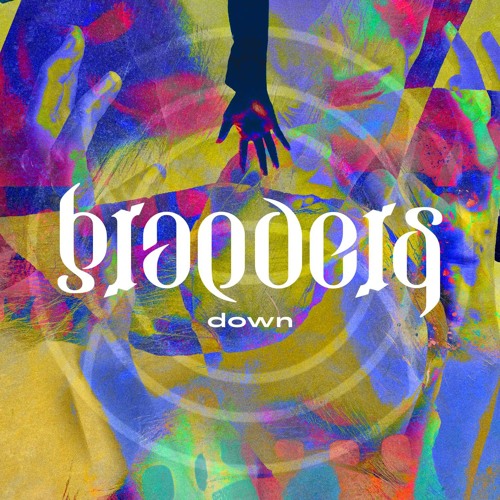 I've been reviewing a lot of quieter music recently so Brooders' release 'Down' is a welcome slice of noise. Brooders describe what they do as 'psych grunge' and yep this fits that – it has those psych sounds in there and that heavy grungey sound.
This thing is so heavy it's like being hit by a bulldozer, a particular brutal bulldozer. But it's not just an out and out riff fest there's actually a tune in there – one I've discovered is actually quite hummable. This makes this, strangely for something quite as heavy as, earwormy. And there is light and shade, sometimes the denseness drops out, sometimes there are sudden bright guitar sounds. And if you take a closer listen there are layers and layers of sounds in there – some rather nice backing vocals, striking layers of guitar. When it's dense, it's incredibly dense. But it has subtlety to it that is fantastic.
I was impressed by Brooder when I saw them at Rifffest – the all-dayer they organised in Leeds – but this track has that taken that one step further, it's fantastic.
The info
Adam Bairstow, singer with BROODERS, says of the single: "Down is written about the highs and lows of life. It talks about how easy it is for a person to crumble under the pressure of the world around. The song speaks about how bottling up emotions and feelings can ultimately be the demise of a person's wellbeing. The song takes a twisted turn as it moves onwards and the listener discovers what the implications of these actions can lead to. This gives the choruses new meaning as the song takes a more sinister look at how a mindset can be completely crushed under the weight of internalising."
FACEBOOK: https://www.facebook.com/BroodersOfficial/
TWITTER: https://twitter.com/BroodersBand
INSTAGRAM: https://www.instagram.com/broodzbandz/
SPOTIFY: https://spoti.fi/2MefuAr