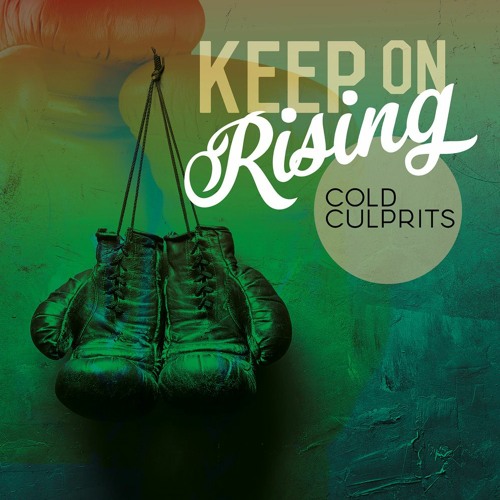 Cold Culprits – aka the one man music collective Andy Watson – continue to surprise. There's the fact that he releases stuff with surprising regularity (I still wonder where he gets the time to do that). And there's the fact that just when you think you have a handle on his sound, he throws something at you that knocks you sideways.
My response to my first hearing of this track was 'interesting'. This sounds like a damning with faint praise kind of thing but no; it was just that the sound came out of somewhere completely left field, I was left somewhat perplexed on quite how to describe it; still am to be honest.
But over time I have grown to really like this song, for me it's a grower. It's kinda crept up on me.
Let's give trying to describe it a go. It opens on a magically twinkling keyboard and synth that has, at least to me, a film soundtrack feel. But then this crashing searing guitar comes in. It strangely reminds me of nine parts Mick Ronson's solo guitar playing in the live Ziggy Hammersmith gig – all muscle, raw and sustained – and one part that even more strangely reminds me of an Asia song I can't recall the name of. Sparse, completely appropriate, drums maintain this almost military beat. While Andy's vocals sit somewhere down below that guitar. It's like you're hearing a way heavy rock guitar played in what could almost be a glam track, but then again not.
It's sonically strange – you get me? But the thing is that it all makes sense. It's weirdly fantastic.
And this song is about something, something that I won't expect Andy to write about, I'll let him explain "the spark of the idea was struck by the story of a Leeds boxer who suffered a shock defeat to an underdog earlier this year, after being unbeaten his entire career.
'Keep on Rising' is all about sticking at something that's important to you, taking the knocks and inching your way forward to success. It's about being able to focus on the long term, but also taking care of the day-to-day things that mean your dream of tomorrow doesn't always just hang there as a dream, out of reach.
It's also about being able to cope with a big setback, then rising back up, stepping up and taking on the world again".
Andy goes on "Although sports was the original inspiration for this song, Keep on Rising applies to so many things in life. We all have our goals and dreams. We just need to keep plugging away, throwing those punches and shrugging off any setbacks. Just keep on rising. And remember why you started doing something in the first place".
Knowing what it's all about makes the music make even more sense. It's about being strong, and the music reflects that.
This is a great song, it's a grower, you need time to get into but once you're there… Cold Culprits continue to amaze.