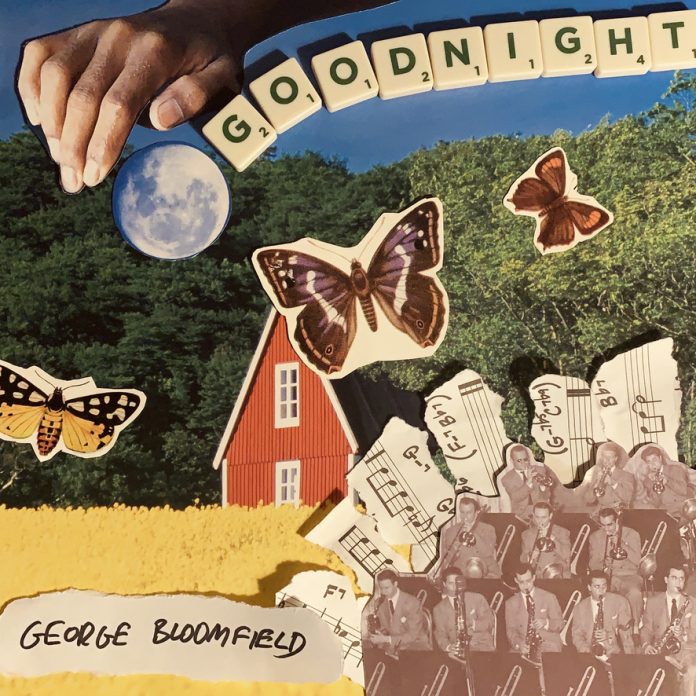 I'd expect something wonderful from George Bloomfield, but this, this is something else. It wraps you up, keeps you warm and soothes your soul. The sound is one part dream pop, one part jazz; and if that sounds simple it isn't. The feel is a beguilingly beautiful lullaby, or possibly love song. You can feel the love.
For those of you that haven't turned on to George's music, he combines jazz and dream pop into something that is magical. In this the wonderfully warped dream pop guitar and jazz guitar meld in a way that positively astounds; while taking you to a happy place. The horns that creep in add another layer of stardust and wonder.
But while this amazes on technical and musical skill levels; that really isn't the point. It's the emotion that is conveyed that's the whole point of this song. Yes, do spend some time appreciating the songwriting and musical skills on display but then just let yourself float off in the beauty of the music.
'Goodnight' is so damn lovely it hurts.