Some of you may be asking 'GracieSouz, who she?'. That's a valid question, I'm gonna answer that right away – GracieSouz is the 'performing persona' (I can't think of any other way of putting that) of a solo project from Sheffield based Grace Strickland de Souza. Grace is the lead vocalist and lyricist of KIN. 'Brian Cox' is the lead single release from her forthcoming EP 'Better In Space' (There's more about this 'down the page'). So now we all know the basics, let's dive into the review.
The EP is a themed set of songs; yes I'm trying to avoid using the word 'concept' here as that comes with a set of assumptions. But a key thing to bear in mind is that the songs are cinematic in sound, and so act as a 'soundtrack to a film'; a film that exists nowhere but in your mind. This is going to tell you that the music is big, it provokes emotion, it's 'visual' in nature. I always find that music, or rather music I like, provokes images in my head. And this does that.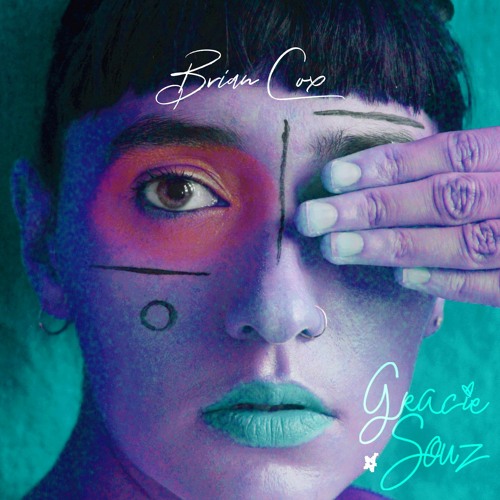 The song addresses themes of loneliness, isolation and escapism. As does incidentally 'Space Oddity' which this song reminds me of in some ways; not musically, but in mood, in feel. The music is sometimes dreamy, dark and moody electronica alt-pop. Washes of synth contrast with strummed guitar, heavy keyboards contrast with ethereal, sometimes soaring, bleak vocals. Vocally Grace is evoking the vastness of space, the emptiness of space. And yes, the coldness of space. Although space here is defined as a comforting place, a place away from the day to day difficulties of living here.
The most telling line in the song, a line that I've found myself latching onto is 'There's just something about being grounded that hurts me'. Lyrically for me the song builds around that line. The lyrics are compelling – being loaded with both directness and, at the same time, metaphorical descriptions of feelings, of the song's character's needs and feelings.
And yes, there is a reason the song is called 'Brian Cox' – although I'm going to have to admit that I have several interpretations of the reason. This isn't a bad thing, a song can 'mean' different things to the same person. I'm going to say listen to the song, come up with your own reason.
The combination of words and music is haunting and compelling. The music is mesmerising – you are drawn into the musical 'picture' it paints. The words intrigue – they demand that you listen to them, mull them over. But over and over again I am drawn to Grace's voice; it's her voice that first made me sit up and listen to the song. The purity and the bleakness of her vocals add so much to the song; indeed I'd go as far as to say that without them the song would lose so much of its emotional impact.
This is beautiful, there's no other way of putting it. I'm awaiting the EP with bated breath.
Stream/Buy: https://li.sten.to/BrianCox
The info
What began as a self-fulfilling bedroom experiment during lockdown, has developed into a fully fledged solo project for vocalist Grace Strickland de Souza. Hailing from Sheffield, Grace's voice is most recognisable leading the alt-pop band, KIN.
GracieSouz is a darker, brooding persona which takes influence from cinematic film scores collected through childhood, epic vocal pieces sung for years as a chorister combined with the experimental electro-pop she has grown to love. Haunting soundscapes, soaring vocals and industrial synthesisers find a balance to create a sound that is emotionally ambitious and celestially hypnotic.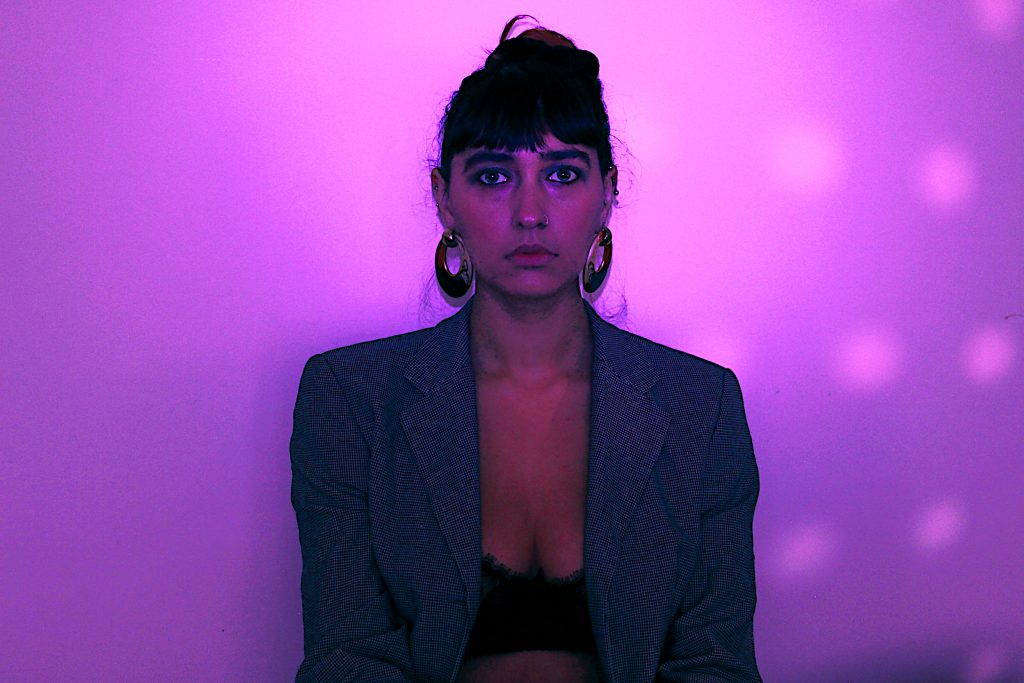 The forthcoming 'Better In Space' is a conceptual four track EP inspired by the political and social realities at the time of writing in Summer 2020. Exploring the anxieties of being a young woman, sad, angry at the world and pretty lonely, this record is a magical, expanding journey experimenting with the electro-pop genre. An impressive debut full of bold imagination and emotional vulnerability, it was created as a cyclical record, each track a separate chapter from the same book that steadily grows to a climax reminiscent of epic film scores that it was inspired by.
The EP was produced by, and with additional music from, experimental electronic producer Alexander Comana (Miedo Total, Casi Wyn) and mixed and mastered by Nicholas Alexander (Battles, Dead Slow Hoot).
​Speaking about the record, Grace says "It was written across two weeks as a self-fulfilling bedroom experiment and during that time space, in all aspects of the word, became an ideal, a fantasy with its vastness and means of escape to unknown adventure. This became a motif in each song and the sounds of the EP were made to replicate this feeling. To find balance between bewitching cinematic sounds and more aggressive industrial synthesizers. Industrial and ethereal, gigantic and sparse which is terrifying but also exceptionally beautiful at the same time."