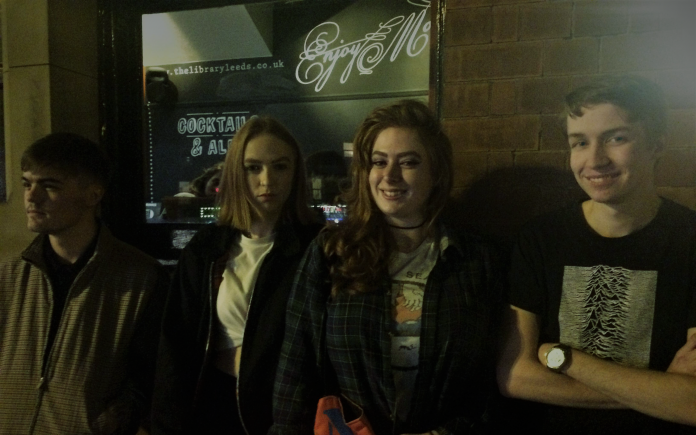 Oh wow this is great, it's kinda poppy, kinda indie, with a whole load of 80's influences. And yes I could play spot the 80's sound here – I have a particular liking for the almost Altered Images sound (it's the Martin Rushent produced stuff I'm thinking of here) right at the beginning of the track – but I'm not going to, because Mega Happy take those sounds and blend them into something of their own.
And actually this track isn't quite as simple as I might have given the impression it is because there's some really interesting stuff going on, that warped guitar sound isn't what we might describe as the obvious choice but it works, it works really well. And those bursts of pounding sound are fab. And that drop-out, where in the hell did that come from, brilliant. And I love the dead-pan vocal, I really do. And then not content with what is already a great track there are these things going on that are just the icing – the clap track that suddenly appears, the backing vocal on the last part of the track.
And not only does it work as something you can listen to, and listen to it really closely, you can dance to it as well. It's bouncy, it had me throwing some suitably embarrassing shapes in LSF Towers; luckily with only my cat as an audience.
And then I find that Mega Happy have been going for only a few months, and they've already produced something as accomplished as this track. That's hugely impressive.
So if you like poppy indie with an 80's twist then 'We Can't Be Friends' is going to be right up your street. Mega Happy are a band to watch, they really are that good.
'We Can't Be Friends' on Bandcamp: https://megahappy.bandcamp.com/track/we-cant-be-friends-2
The info
Mega Happy are a native Leeds band, formed in October 2017, with a strong lineage of British influences, ranging from New Order and Joy Division to the Beatles. The band are
Jonathan Alderson on drums
Patrick Foster on vocals, guitar and synth
Darcy Midgley on keyboards
Leigh Midgley on bass