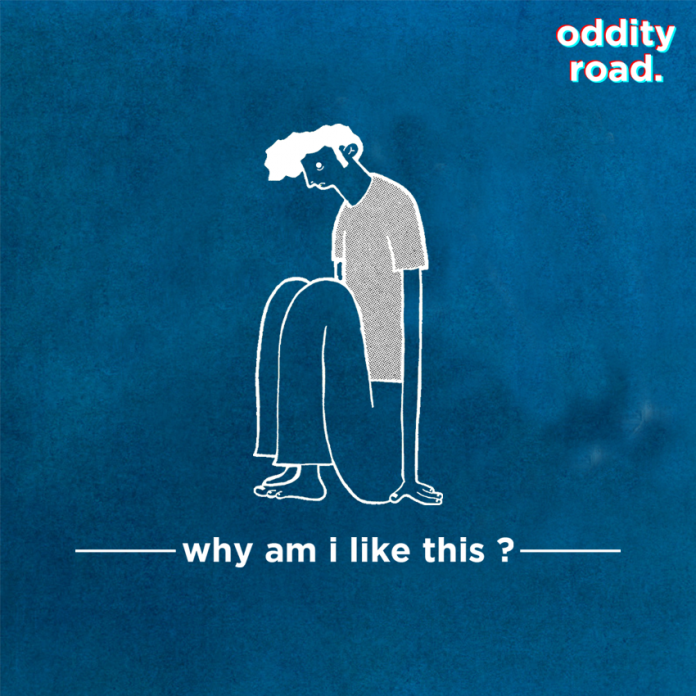 This is not the sort of thing I usually like, I'm not usually a big fan of that 'big indie sound' thing but it's a good thing I try to keep an open mind and give things a listen when we get review requests because this I do like, I like it a lot.
So I guess the key thing is say why I gave this more than my usual 'indie' scan listen and decided that, yes, I could review it. It's basically because it has this great edge of rawness, it's more than slightly raucous. And I like my rock, indie or not, to come with that.
So yes, this has all those indie rock anthem things – soaring tune – check, a beat that doesn't stop – check, a huge chorus – check. But bubbling under this is this raw guitar, it's not always obvious but it's there. And the playing on this track is spot on. The drums pound away, the bass is frankly fabulous. But there's more, there is a great lyric and the vocals rock people, there's this lovely high section that's actually pretty thrilling. And this thing just doesn't hang about, it roars along at this incredible pace. So yes, it's indie rock but at times it's almost rock with an indie edge, and again I like that.
This is something that is going to appeal to indie fans – that's a given, but also fans of rock – it has enough of that, but also – having experimented – you could throw a shape or two to it out on the dancefloor. And I'm going to admit by the third listen I couldn't help but singalong, it has that going for it as well.
Do I recommend, yep. If 'big indie sound' is not your usual bag, give it go, you may be a convert. If it is, go for it big time.
The info
After playing their first gig in hometown Sheffield in late 2016 Oddity Road have gigged relentlessly up and down the U.K. headlining and supporting numerous bands. Oddity Road, made up of 4 mates since primary school (Joel, Jack, Ethan and Dan) have grown together learning their trade treading the boards of illustrious venues from The Joiners Southampton to The Garage Glasgow and all points in between. After selling out their hometown Sheffield Academy2 in early 2018 the band went on to headline the main room of the legendary Leadmill and sell out intimate venues in Nottingham, Leeds, Liverpool and Manchester as well as picking up summer festival slots which included stages for BBC Introducing. With the emergence of wider recognition cementing their assured confidence the lads are looking forward to another full on year.
Facebook: https://www.facebook.com/OddityRoad/
Oddity Road hit the road this spring with dates across the U.K
1st February – St Albans – The Horn
2nd February – Bishops Stortford – The Half Moon
15th February – Edinburgh – The Mash House
7th March – Birmingham – The Sunflower Lounge
9th March – Manchester- The Bread Shed
16th March – Nottingham – The Maze
29th March – Blackburn – Electric Church
30th March – Sheffield – The Foundry