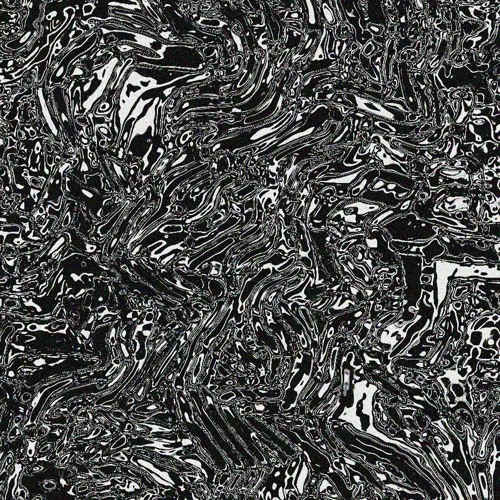 I adore big emotional ballads; and the sadder or more tortured they are the more I love them. To put it simply 'They Weep' is this in spades. I think you're probably asking why at this point. I shall address that.
Firstly we have a song that Rague explains is about 'A man embracing the expectations that have been put upon him his whole life. He sits with his son and passes onto him the beacon he has always carried'. And the words that convey this are heartbreakingly wonderful. The key here is that they are written from Rague's heart. These are words to be listened to; and if you do properly I defy anyone to not feel them deep inside, and indeed, have tears in their eyes.
Then we have a vocal performance – and it is a performance – that is pure emotion. If you're looking for something to compare it to, let's say Bowie at his most tortured, a hint of Billy Mackenzie of The Associates, Thom Yorke, and Anohni. You understand that I'm not saying that Rague sounds like them; it's the style, the way the song is delivered, I'm evoking here. And I make no apology for reaching back here; it's just herring that voice takes me back to hearing those people.
And that emotionally drenched vocal is performed over a musical backing that at its heart is a piano ballad. Yes, there are clever, subtle and sparse sounds added to this; at least until, as all great ballads do, the sound swells. The sound evokes both the great ballads of way back when, and electronica of the 80s. There is, if you forced me to say it, something of Ultravox about it.
So we have a song that has words that are pure emotion, performed in a heart wrenching way, with music that adds to the emotional power of the song and is beautiful in its own right. The combination of those is a song that will rip into your soul, that has a beautiful sadness, that comes from the heart. This is one of the best debut singles I've heard in ages.
The info
Rague is a musician from Sheffield/Leeds.
'They Weep' is the first single to be released from Rague's forthcoming EP, which is entitled 'My Superstition'.
'My Superstition' is a collection of four songs that tell four stories of lives that have been moulded by superstition and a fear of the unknown – of people who are at the mercy of their desires, and would love others to be at the mercy of theirs.
Rague says 'At its core, 'They Weep' is a piano ballad, with metallic brooding sounds that unravel and unfurl alongside intimate vocals. It was inspired by the poeticism and vocals of Benjamin Clementine, Thom Yorke and Aldous Harding, and the production of Bjork, Forest Swords, FKA twigs and Arca'.