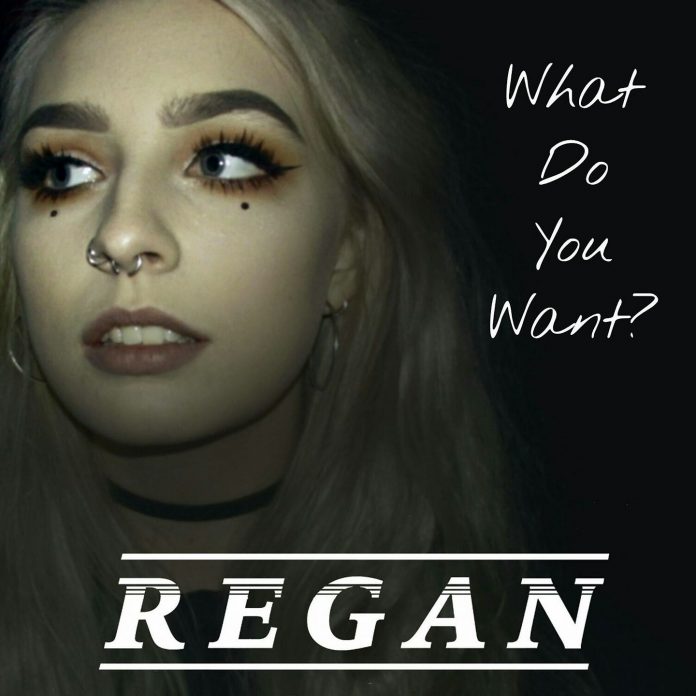 So I thought I'd got Regan, I thought I knew what to expect from a new release from the band. 'What Do You Want' has thrown all that out of the window. So yeah, while it has that Regan metal/alt-rock thing, this thing is seven minutes long. Yep, you read that right, seven minutes of pounding rock.
It opens with something that threw me slightly, which is a short out and out punk intro but this is just an appetiser. What comes after is perhaps, at least to my ears, slightly more metal than alt-rock in feel than Regan's previous tracks. Although thankfully what is still present and correct is those tuneful vocals. And I loved the moments when those vocals just let go, boy that sounded great. Also present in spades is the great drumming I'd expect from Regan.
This track has a tune that will drill it's way into your head. And it has riffs that just don't stop. What it also has is guitar, guitar that roars. And in the final minutes of the track it bloody soars, it kicks arse, it screams. Frankly no guitar should suffer that sort of abuse. And you're not going to get bored because this thing keeps changing – there's riffs coming at you from all sorts of directions, it has these thrilling breakdowns that give you a break from the pounding and then we are off again.
This thing is fucking epic people.
And there's a bonus in the package, an acoustic track called 'Show Me'. It's strange hearing a band that you had thought of as being 'hard rocking guys' play something like this. And we have to bear in mind that it's marked as a demo (at least it is on Spotify) so it's a little rough around the edges. I loved the vocals which my friend who I played the track to described as 'yearning'. And it has these lovely little delicate guitar parts. I rather liked it to be honest. Nice one.