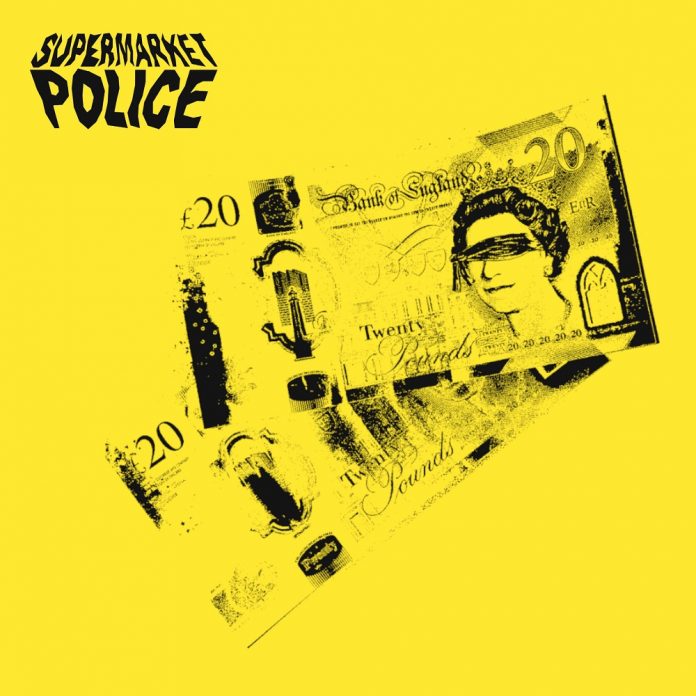 Well, this is unexpected, so unexpected I needed to check I was actually listening to the right thing. Supermarket Police, as you may or not know, do raucous punk-tinged indie. This isn't that. What it is is either a big indie, slightly punk-ish ballad or a raw gargey version of alt-rock. It does the quiet loud thing. Maybe I'll mix those up and describe it as punky alt/indie rock.
At first it comes across a bit like a punk pathetique slow number – all loose guitar and a vocal that kinda delightfully crawls out of your speakers. But then it revs up the guitars to 11. And because it does the quiet loud thing repeat until the final build.
This sounds like I'm a bit on the fence about this track and I'm not, it's fantastically fabulous. From the throbbing bass pulse intro to the squealing guitar end. And it has great words that speak of real life, and have a particularly Leeds' charm about them.
It sounds, and this is important, like it's been recorded as an end of rehearsal demo; it's not been cleaned up or over-produced; it's real. Yet still things shine through; the rather wonderful vocals, the lead guitar. It sounds a bit like a rawer Arctic Monkeys' slow song.
And because of the great words, the vocal delivery and the raw sound there's a real emotional feel to the track that grabs you, it charms you completely. This is one of my favourite releases this year; make it yours.