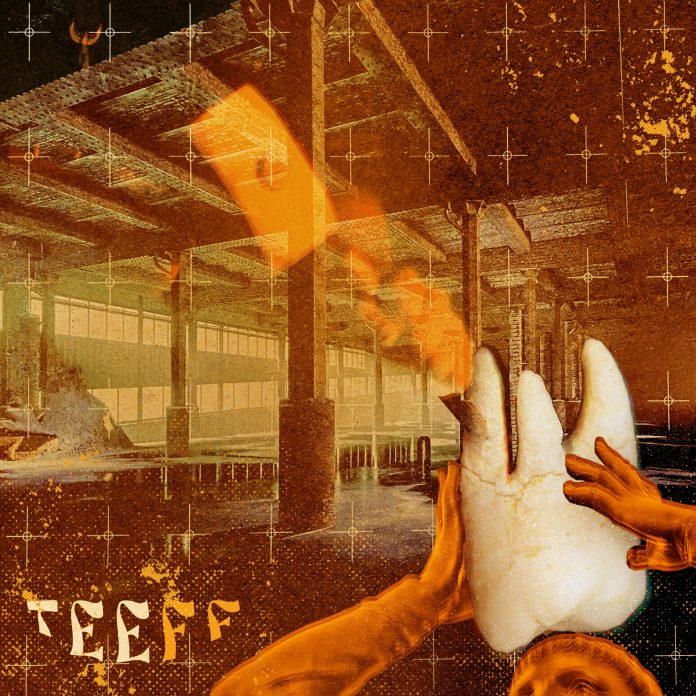 I have seen Teeff exactly once – at The Lending Room in Leeds – and that was a set that has stuck in my head. 'Find Out' wasn't quite what I was expecting.
I was expecting something fuzzier with a bluesy edge. But this is a melodic anthemic rock track. Kinda alt-rock in the quieter verses and big noisy chorus but not exactly. There is an infusion of dreamy sounds that adds that specialness. And does this have a great tune, it has a tune to die for.
'Find Out' is the second in a three track commentary on post-Brexit England, the first being 'England Today'. It tells the story from the point of view of a socially-conscious younger generation.
I was pretty much immediately hooked in by the music which is compelling and addictive. Then came the exploration of the song's words which are well worth the effort of listening to properly.
'Find Out' is huge sonically, covers an important subject and is, simply put, brilliantly played. Go listen now, right now.
The info
Based in Sheffield and Leeds, Teeff already boast an impressive back catalogue and resume having played at Y-Not, Live at Leeds and the Leeds and Reading Festivals. Teeff have also been championed by BBC Introducing and 6 Music's Tom Robinson. They are now signed to Elephant Arch Records.
July saw Teeff release the punchy 'England Today', the first track in the series, which focused on the rise of populist right-wing figures.