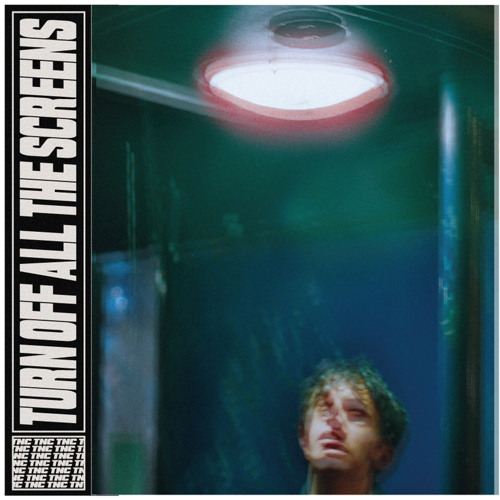 There are times when I am drawn to review something that is both unusual for me and comes from outside Yorkshire. This is very much the case with this release from The New Consistent who comes from the West Midlands.
This is something I can only describe as a spoken word piece over an electro hip-hop backing. The thing that drew me to it was the sparse sound and most importantly the words. TNC describes 'Turn Off All The Screens' as 'a reflection of my coping mechanism after such a difficult time and a reminder to myself that I am moving in the right direction and there is no harm in stepping back and taking a break from all the screens that seem to dominate my and everyone else's world',.'It's the antidote, a challenge to the mental health issues experienced by his generation, fuelled by coronavirus and its associated lockdown, with lyrics of self-reflection and reassurance'.
Mental health issues are close to my heart, and I think we've all spent way too much time on social media over lockdown leading to introversion and anxiety that we aren't doing as well as everybody else. Seeking answers compulsively online. Turning off all the screens is something we'd all benefit from.
The track is musically this sort of electro hip-hop as I said, but also has something of that electronic music that is influenced by the sounds of computer games. And there is the most gorgeous female vocal that comes in on the 'choruses'.
This track combines thought provoking words with music that fits the subject – it's words and music in perfect harmony.
The info
The 20 year old West Midlands singer, producer and mix tape guru latest track displays a marked shift in mindset from the aura of darkness and struggle heard in previous releases.
'Turn Off All The Screens' is another self-production and has enlisted the talents of Charlotte Lennon on additional vocal duties. Retro synthesizers fly over LoFi beats, sound tracking The New Consistent lilting rhymes and incisive lyrics.
The new track is the follow-up to his debut EP released in March titled 'Individual Social Accounts And Commentary' featuring 3 tracks produced by Austin Williams of Swim Deep