It's been a while since I reviewed something from VALA ('Mirror' over a year ago). And that was firmly in indie rock/pop territory so 'Summer Air' came as something as a huge surprise – actually I very nearly fell off my chair when I first played it.
For what 'Summer Air' is a delicately huge (if such a thing can exist, I say it can) ballad-y thing, that puts you in mind of classic big pop ballads of the early sixties. The band say Everly Brothers and yes it has that hugeness, those soaring vocals, those twangy guitars. And yes, it has something that says indie pop, that's very definitely there.
It does that thing that big sixties pop ballads must do if they are any good, and that is that when it swells it tugs at your heart (and in my case actually made me slightly weepy). And it has that other thing that they must have, which is those swells to a 'wall of sound and big big vocals' and boy it has that, it has those in huge quantities. It also has the loveliest arrangement – it starts off all sparse with strummed guitar, and then it just starts to build and build.
And the words are so so good, they are firmly in that big ballad thing. They tell a story, it's not a happy one. But they are heartfelt.
The thing is that VALA only contacted us yesterday, but when I heard it, I just had to get this review out as fast as I could. It deserved that sort of effort. It's fantastically well written and played. It surprised me, and I like that, I like that a lot. This, dear readers, is a beautiful song. Go listen now, and that's an order.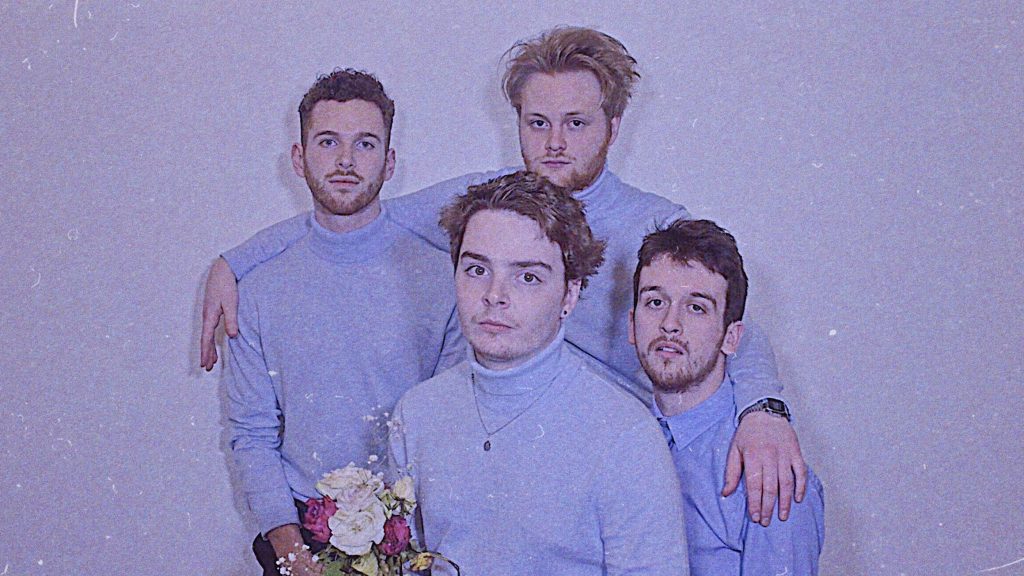 The info
VALA hail from Manchester although they are frequent visitors to Yorkshire and their drummer is from Leeds.
VALA are:
Joe Knowles – Lead Vocals, Guitar
Jebose Radcliffe – Bass, Backing Vocals
Jesus – Guitar, Synthesiser
Matt Hill – Drums, Backing Vocals
http://www.valaband.co.uk
https://www.facebook.com/ValaManchester/
https://www.instagram.com/valamanchester/?hl=en