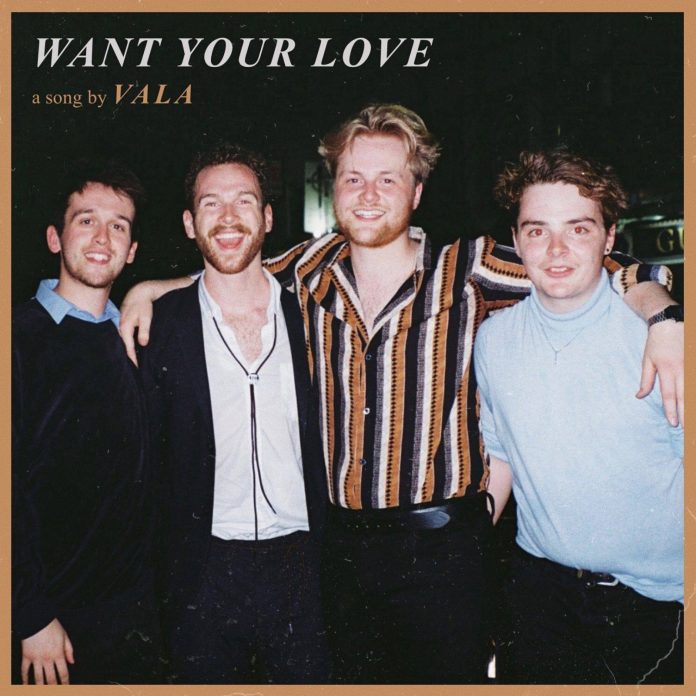 I was much surprised with Vala's last single – 'Summer Air' with it's early 60s' ballad feel and this surprise continues with 'Want Your Love'. For this the band have taken those Everly Brothers' vocals and paired it with something of an early Beatlesque feel musically. Having said that it still has an indie thing in there somewhere. What this has produced is something that can only be described as a feel good summer song, it's a blast people.
It's also got this jaunty tune that is dangerously earwormy. It took two plays and it had embedded itself deep in my head. The lyrics are wonderfully singalong, you just can't help bursting into song. It has all the hallmarks of a summer singalong hit.
I like a pop song and this (as well as the previous release) is a Classic Pop song that has that 'appeals to everybody' thing going for it. It is a lovely thing people, grab a listen.