Another great line-up from 360 Club, if you weren't there – and you better have a good excuse – you missed some some great and special sets. As is usual, and I love this, it was a mix of bands – some I'd nether heard of before, one I'd heard of have but not seen and one that I love but have never seen live – so I was really looking forward to the night.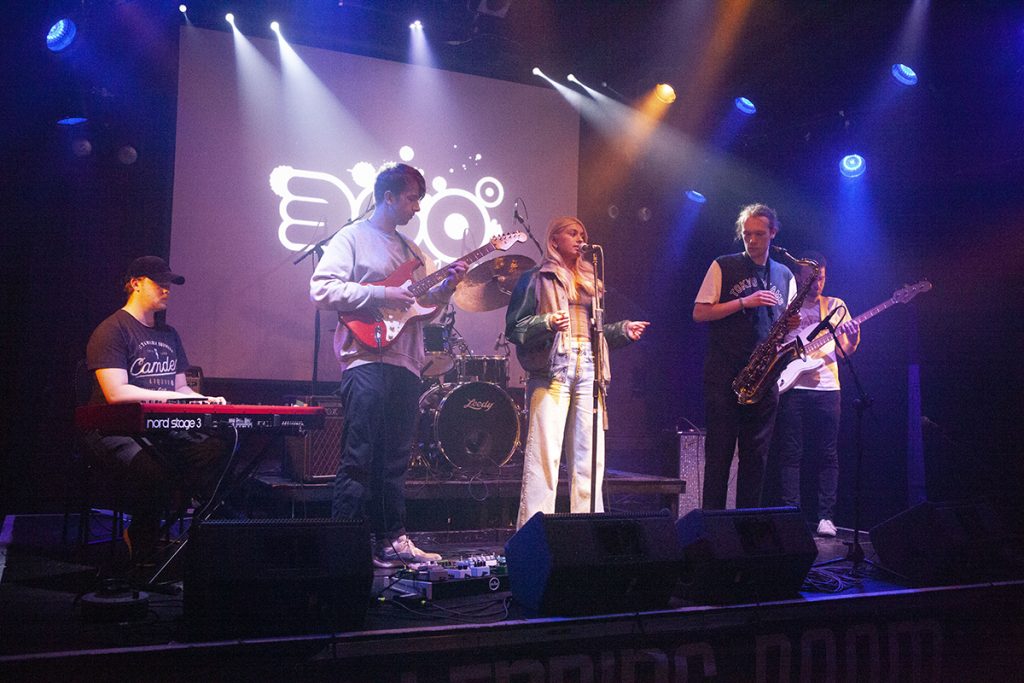 Opening up was Narcle. Now Narcle are a band I've never heard of before but in seconds I was totally and utterly hooked. They started their set with something soulfully jazzy with lovely tasteful keys and a great sax (yep this band has a sax player). And their singer – sorry I can't find her name anywhere – had a voice that you could drown in.
While Narcle describe themselves as a soul and funk band – and yes, that's there – to my ears at least their sound is really heavy on jazz. And it's that late-night mellow vibed jazz. They throw in what sounds like improvisation and it's a great thing.
The playing is fantastic, this is band – and please forgive this – really know there chops. Musically I tried in vain to identify the one element that makes it but all of the musicians are great.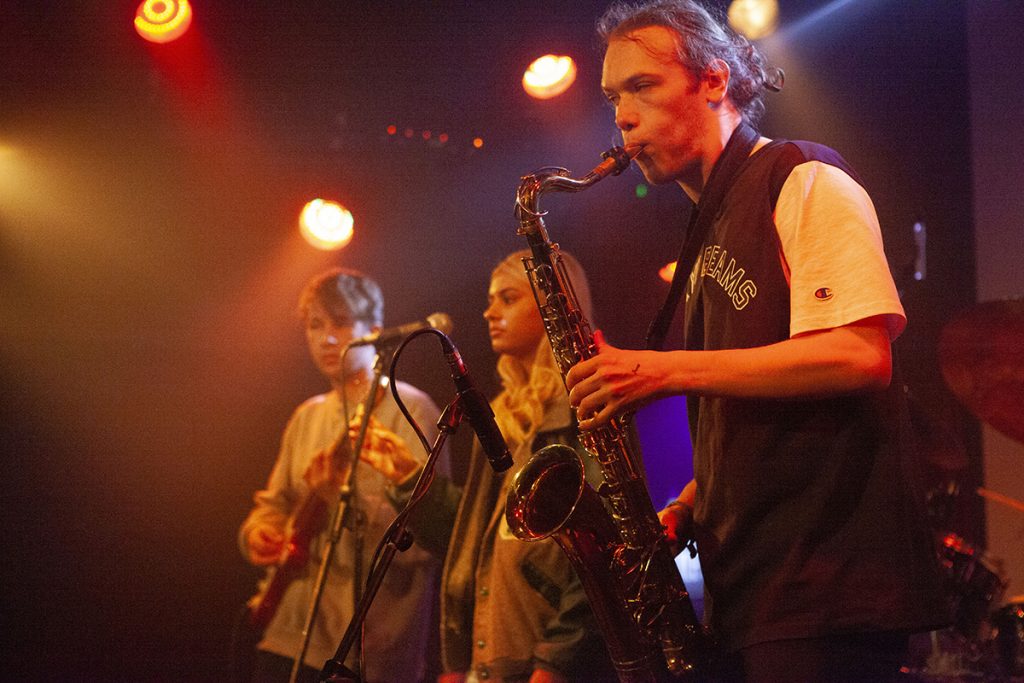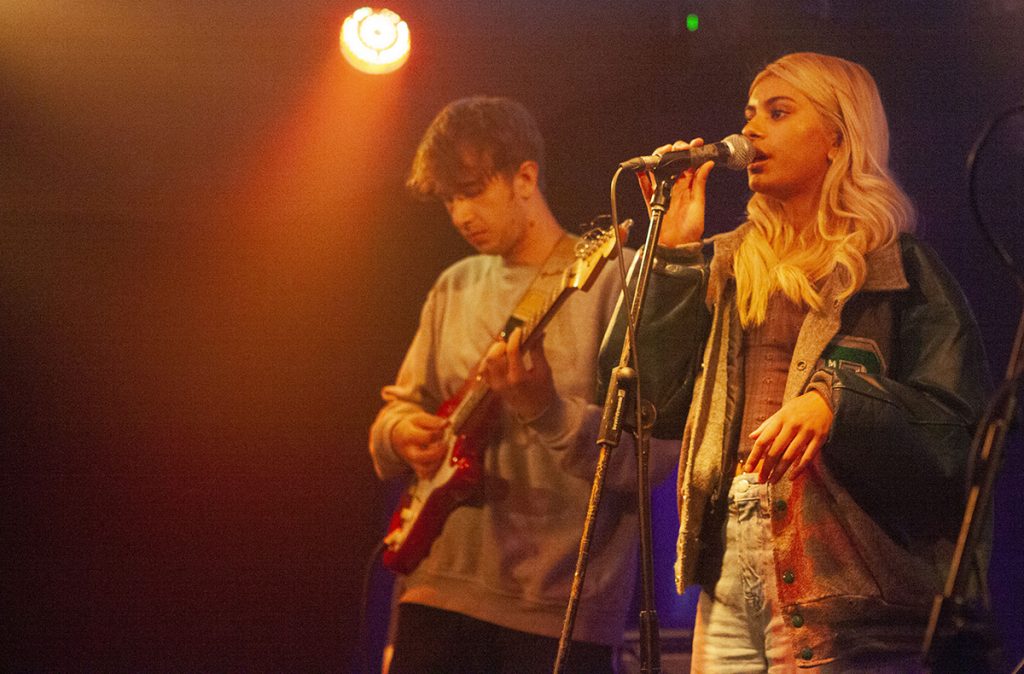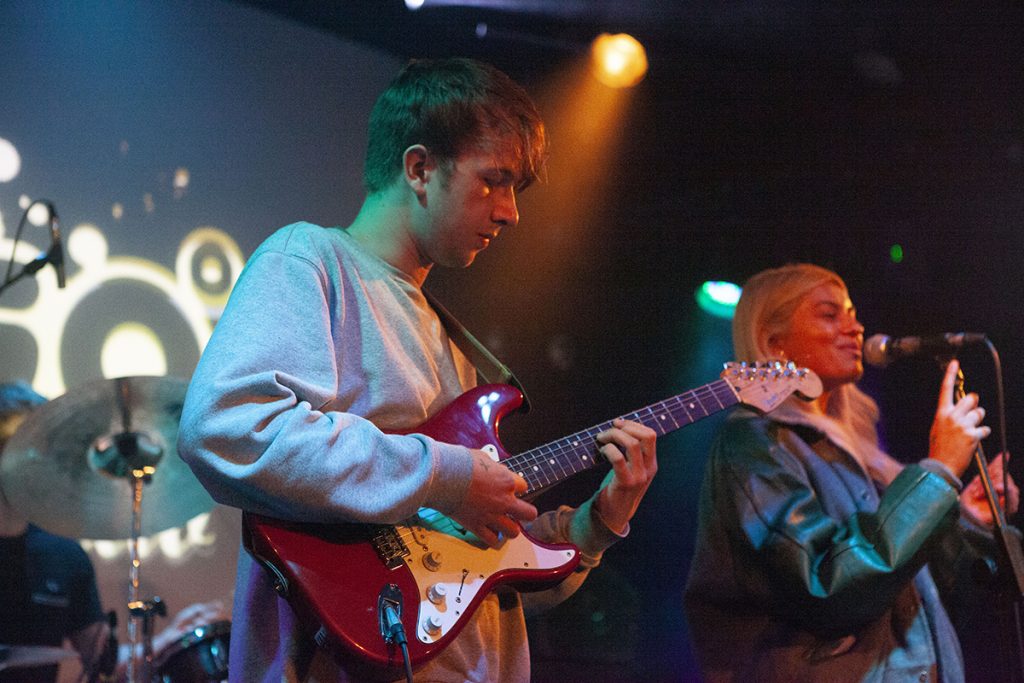 And as their set went on it just got better and better. That mellow and chilled sound was mesmerising. And when the band take off and ramp it up it's joyous.
Very seldom do a band leave me both chilled and excited, Narcle did that. Go see this band people, they're totally coooool man.
Everyday People are one of my favourite bands, I just love what they do. But up until then I'd never actually managed to see them live. It is a special set, a stripped down – voice, guitar and keyboards – set for, as Maeve announces, they have lost two band members. Where they 'lost' them it's not made clear, perhaps in one of those big superstores on a big shopping trip but this isn't that important.
Somehow, and I'm going from the recorded material here, the sparseness adds, rather than taking away, from the songs. It allows Maeve's voice to stand-out and it is the most wonderful voice. And it allows the songs to shine through, it shows that these are songs with substance, they don't need those extra layers, they don't lose their power and impact. This is a joy.
And, and you gotta admire this, they play three new songs that are due to released over the summer, and they are sounding so so good. I'll be holding my breath.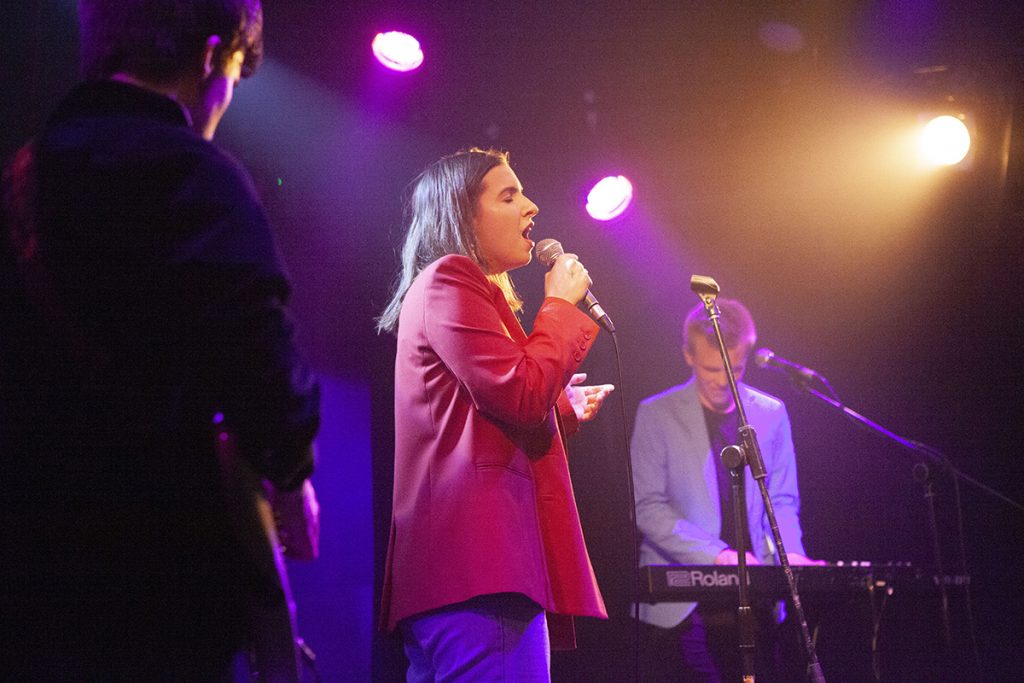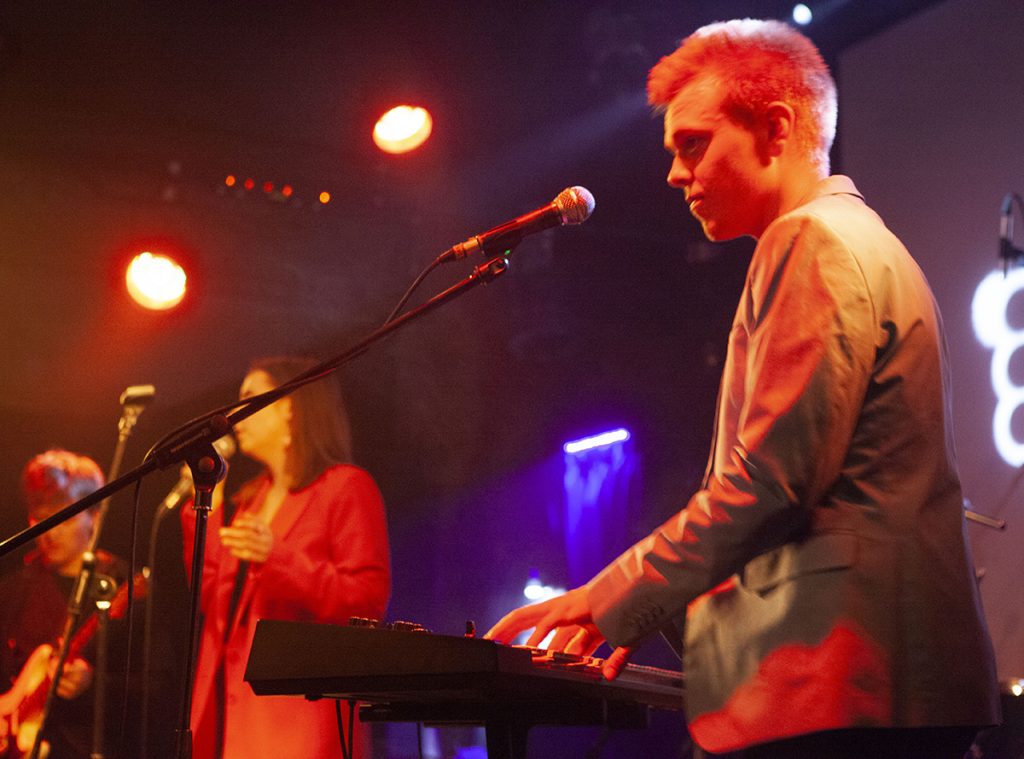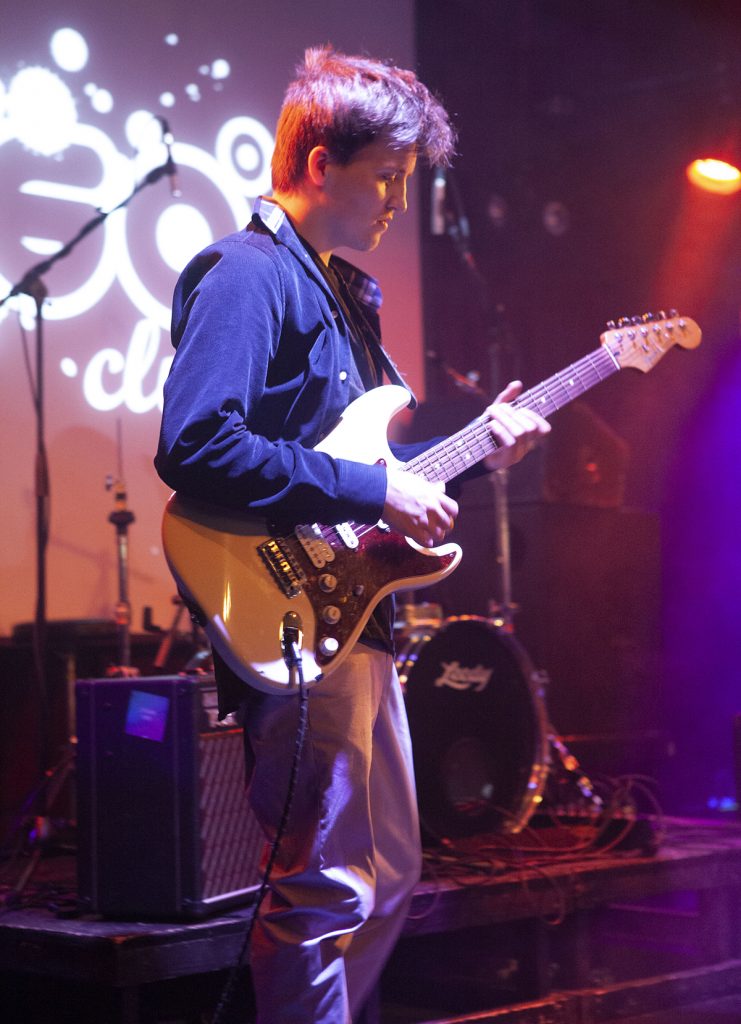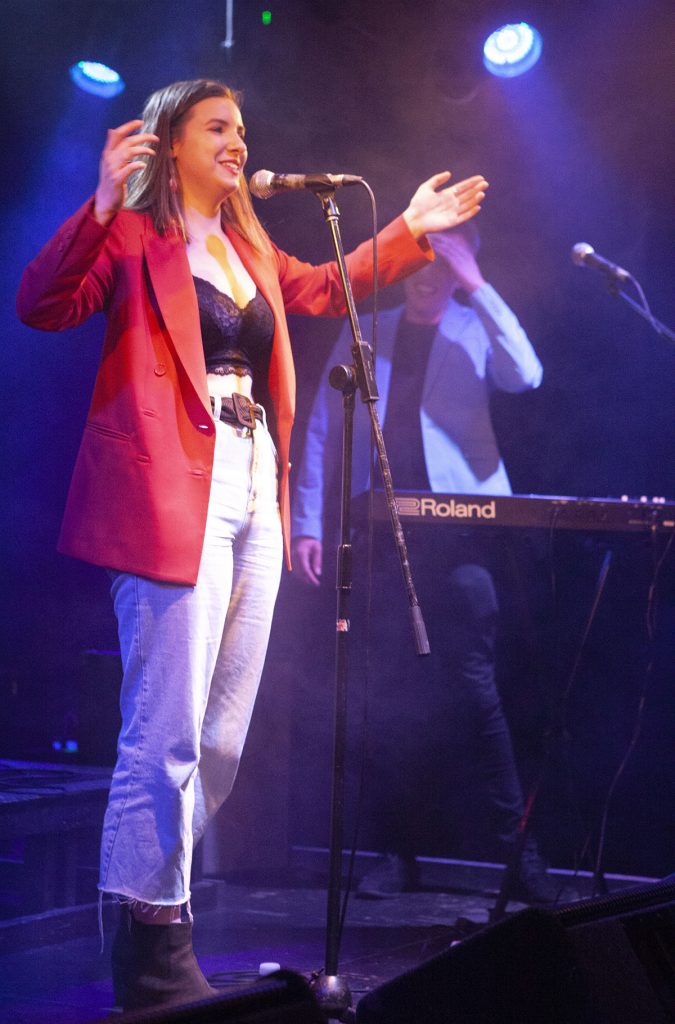 But it is their cover of 'Build Me Up Buttercup' that is the first song that really has me almost swooning, it is a lovely thing, a huge smile inducing thing. I'm assuming, from the fact that the crowd joins in, that this is a feature of their sets.
It is with their final song that I am left totally wiped out. Of their releases 'Princess Blues' is my favourite but in that stripped down form it almost made me lose it, I even shed a small tear. That voice, that guitar break, had an impact. It was almost too beautiful for words, and I'm struggling to tell you just how good it was. Maybe, just maybe, you needed to be there. If you weren't there you'll just never going to understand.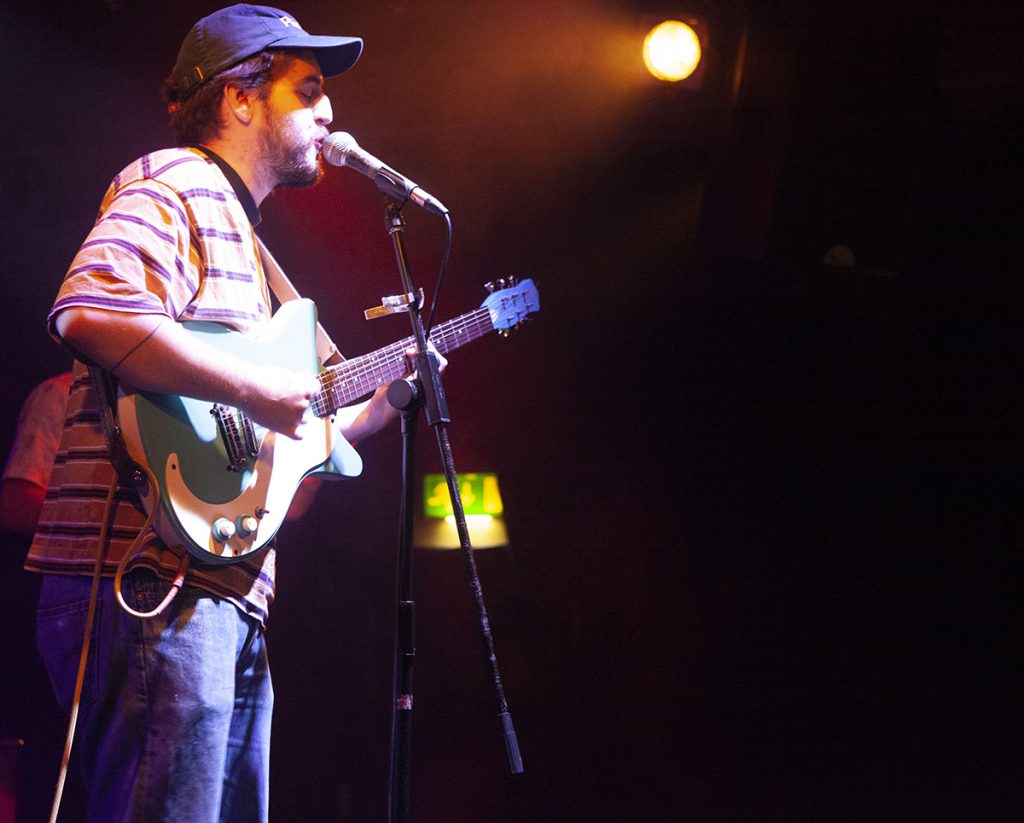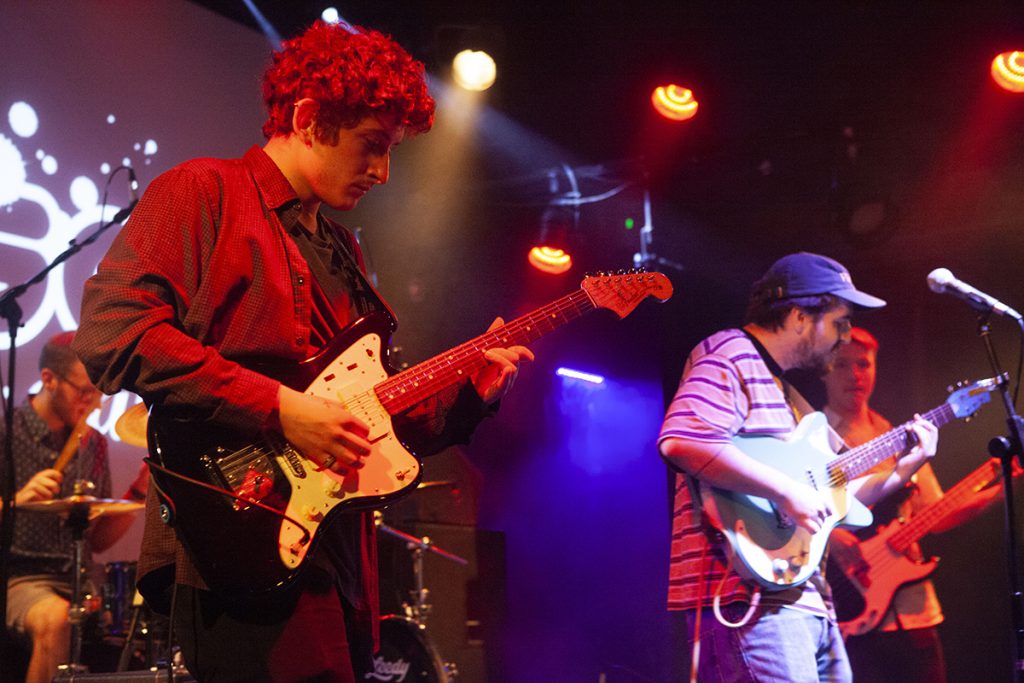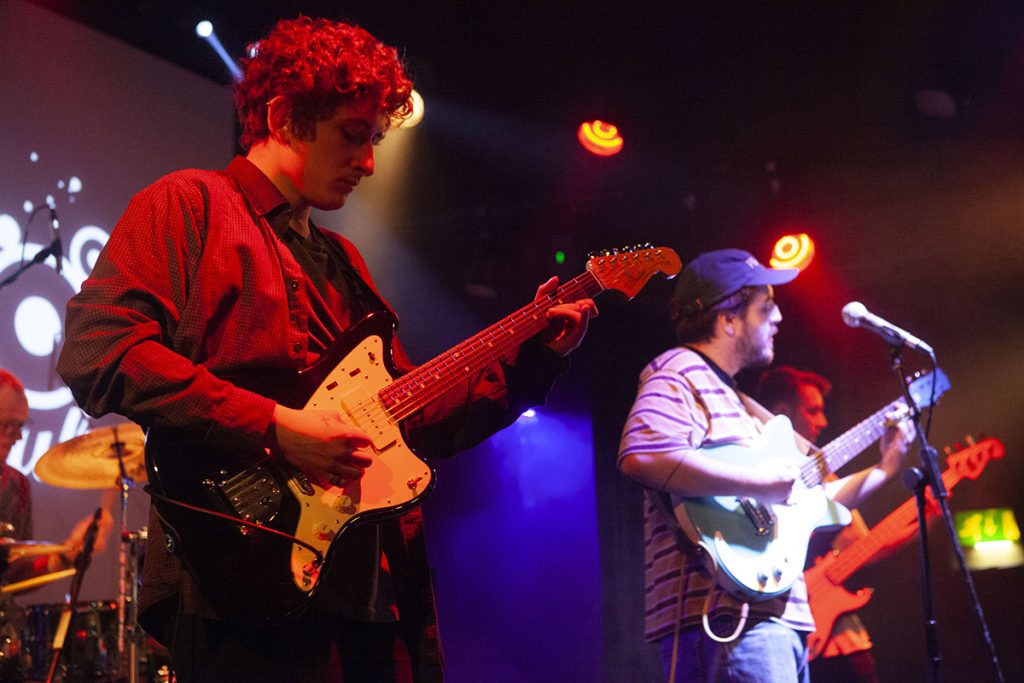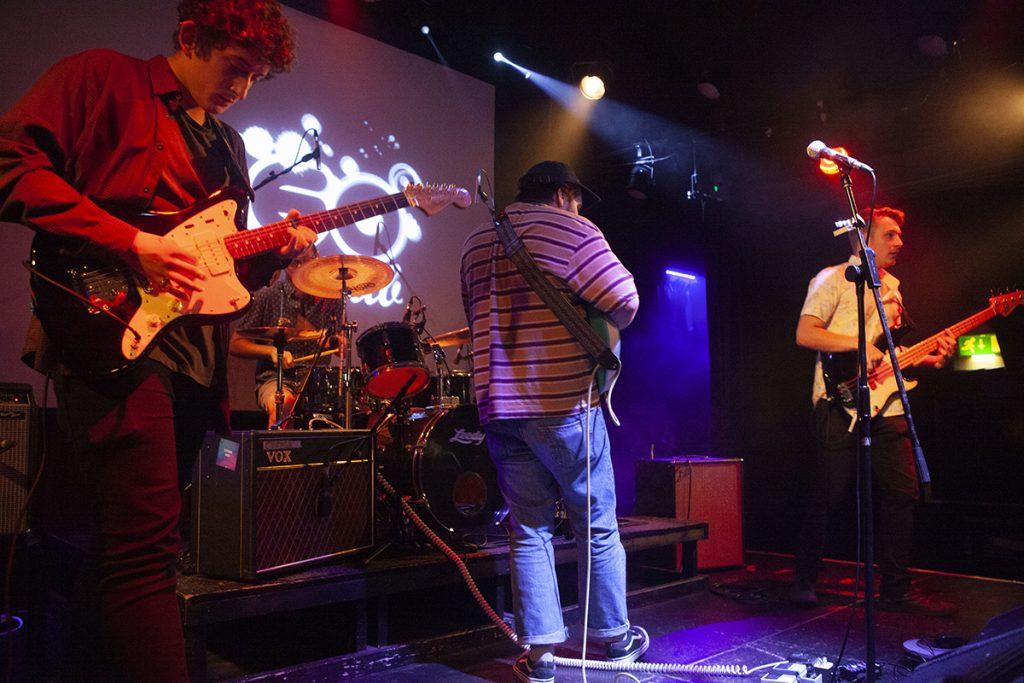 Huckleberry Harrison describe themselves as being 'alternative' but to my ears there's a whole heap of indie. And while being objective (reviewers have to be objective sometimes) it's good, it more than good. The playing is great, the songs are clever and sometimes witty in that indie way. But on the night, and perhaps this was because of how I'd been left after Everyday People's set, it just didn't grab me, it didn't connect with my music lover's head. Looking around the room I was very much in a minority so it's a case of 'just not for me on the night'. Another time, another place I think I may have felt very differently.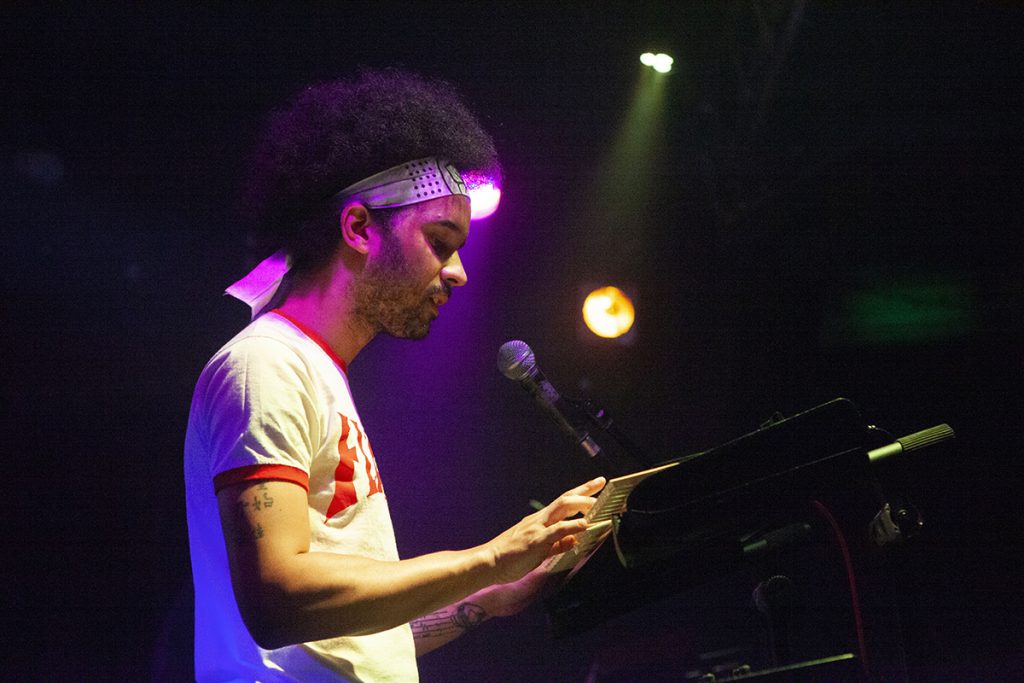 Flash Cassette are one of those bands where, when people try and tell you what they do, they just describe as a jaw dropping-ly good. So let's, for those of you who haven't seen or heard of them before, describe the set-up. There are two of them, they both have keyboards and one also plays guitar. This makes what they do doubly impressive for their sound is huge. And what they, at least superficially, is play stuff that is heavily influenced by 80s EDM. One track borrows sounds from a huge heap of 80s dance tracks. But while their sound appears to be influenced by 80s' music, it's harder, there are elements of hip-hop, of harder EDM, of rock.
At times, and I'm old even to remember them, it reminds me vaguely of those Jeff Beck and Jan Hammer tracks from back in the 80s – it's that keyboard and guitar thing – but not in a 'they're just recycling that' sort of way, in an influence way.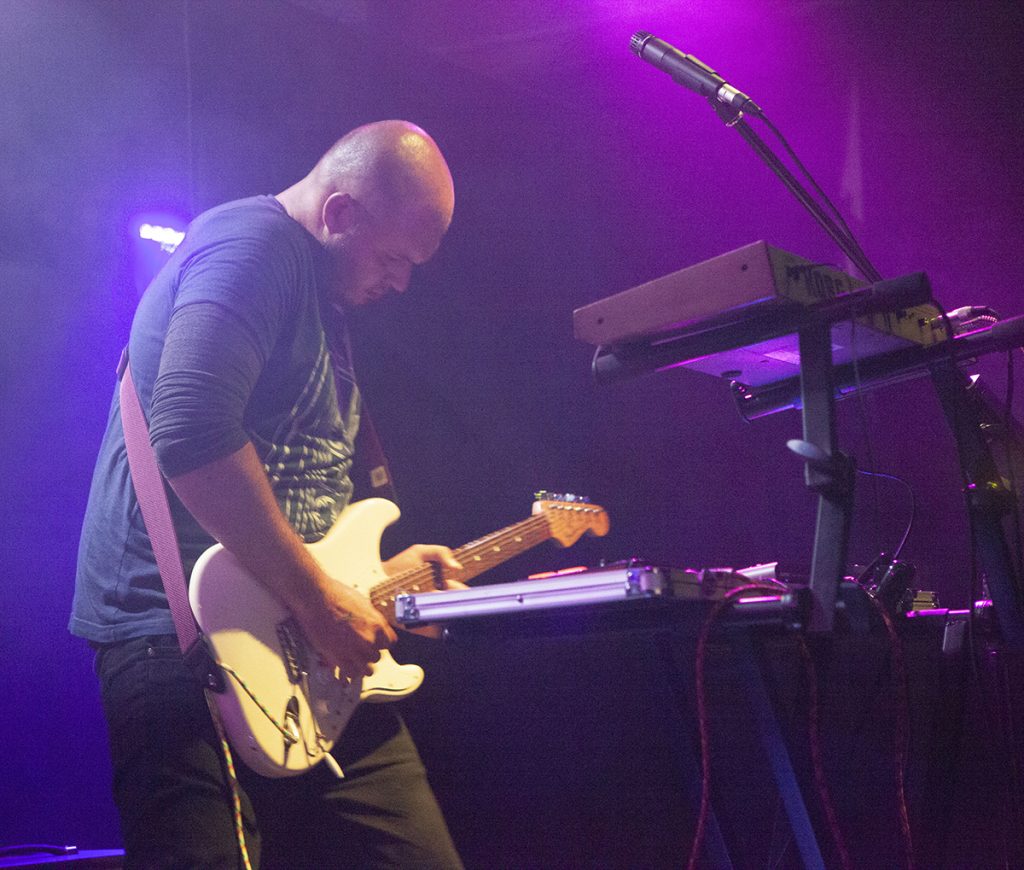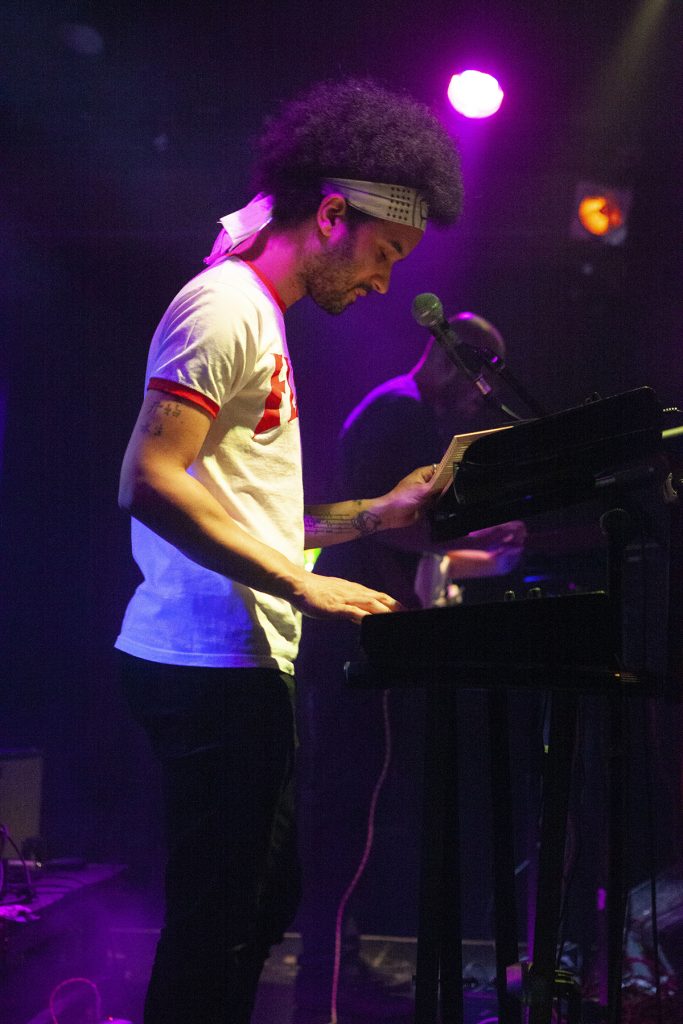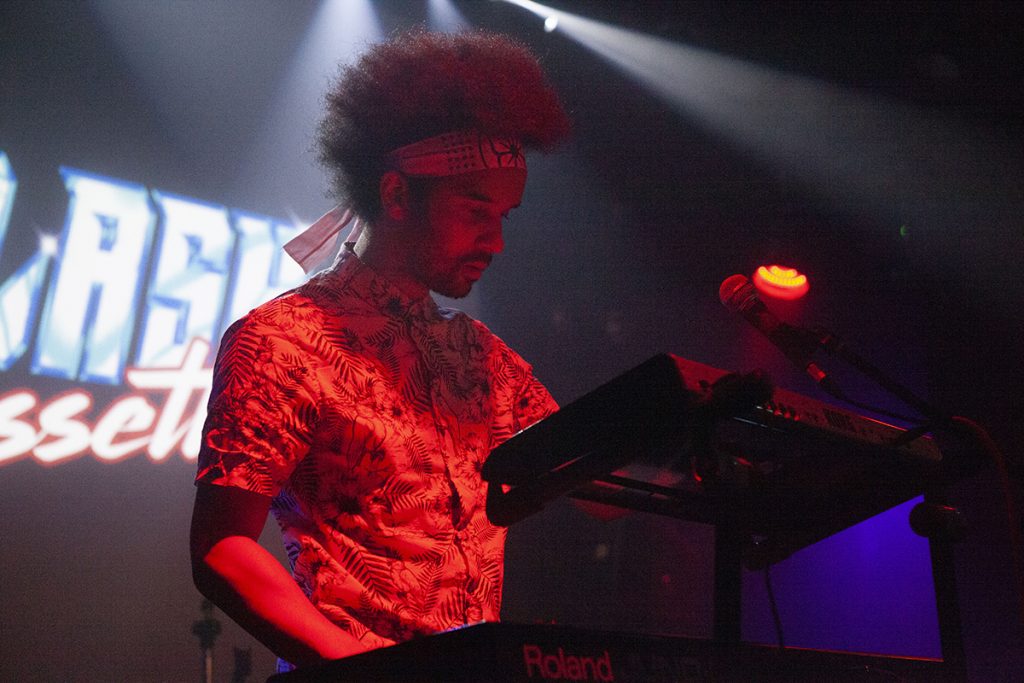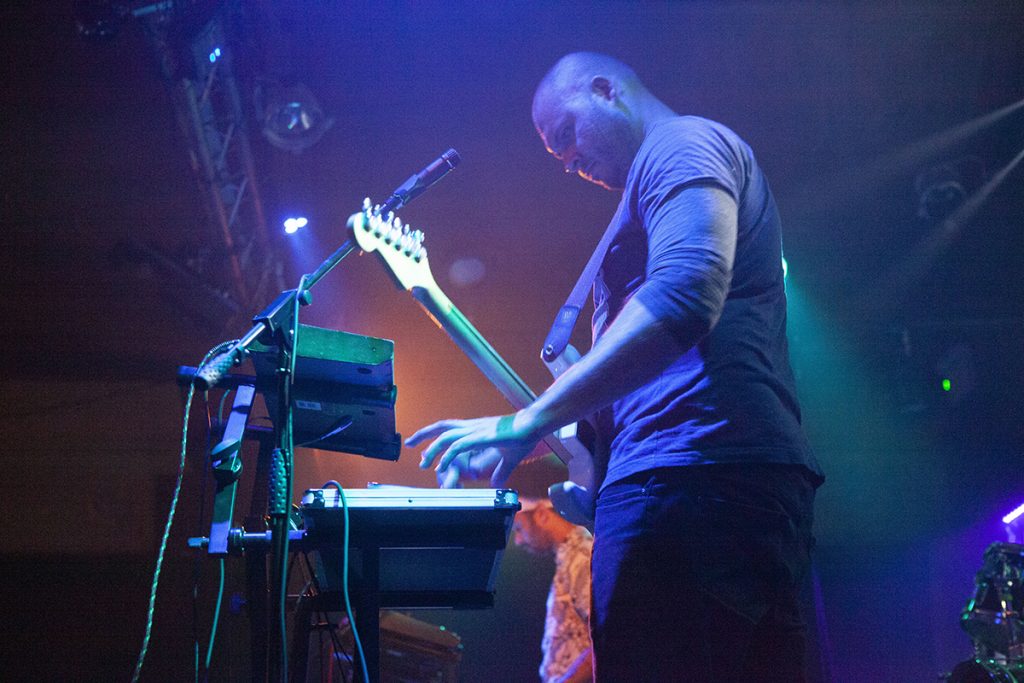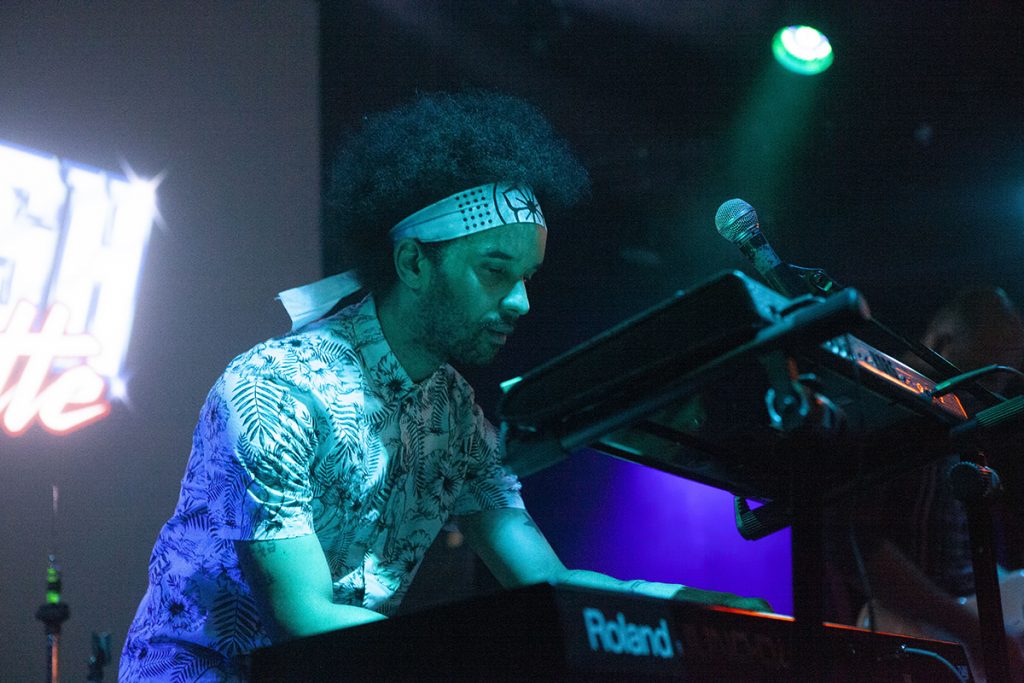 Their set is the most strangely astounding thing I've heard in a long time. On the face of it is sounds as though it's going to be soulless, just sequenced to hell. But it isn't, a lot of this is played live and it sounds organic. It connects with your head – you could just stand there and be impressed by the skill and technique – but it also connects with your soul and, more importantly, your dancing feet. There was a lot of wild dancing going on.
Look people just go see this band, experience what they do, everybody should experience Flash Cassette at least once in their life.
All photos on this page © Frank Roper Photography