Sometimes I like to just listen to new music or see bands and see what happens. This night was one of these times. My decision to review this gig was based on a quick skim of the press blurb and listening to around 15 seconds of a Tav Falco track. It became clear that both of these had given me an entirely wrong expectation of what I was going to hear but what the hey.
The Ruby Lounge was worryingly empty when I first arrived and it hadn't filled up that much when Creeping Heat came on, not that that seemed to worry them that much. You have to respect a band who can play their hearts out to such a small number of people.
This seems to happen all the time, there's two or three support bands listed and people don't bother turning up in time to see the first act on. If you turn up you might hear something good people, please support support bands. Rant over.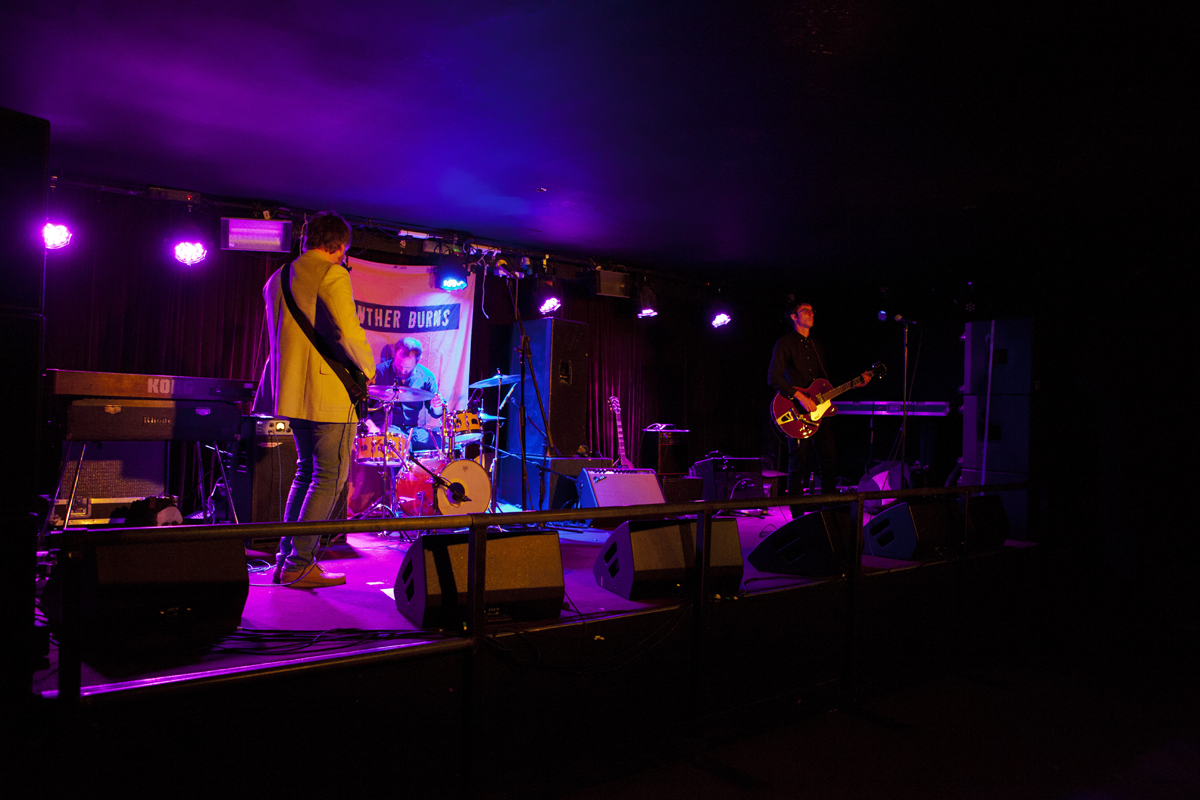 Creeping Heat, to my mind, have a bit of that psych garage thing going on. There's a twang to the guitar sound, pounding tribal-ish drums and shouted vocals. But what vocals, the singer has this deep throaty rasp that is actually quite disturbing, I honestly have no idea quite how he does it without causing physical damage. Their songs range from solo period Roky Erickson sounding psych blues to psycho-billy sounding tracks. They do throw in some post-punk guitar sounds into the mix as well.
For me the standouts in their set were a track that had no words, just sounds that alternated between these 'cutesy' sounding squeals and that rasping growl, with some really nice post-punk guitar. And a slow slow sultry track that builds to a crescendo.
I don't think the sound was doing Creeping Heat any favours to be honest – even after they asked for some tweaks – but I did get some flashes of something special. A band I'd like to see again I think.
I was intrigued to see a keyboard being set up centre stage for the next act but this in no way prepared for me for what I heard. James Leg is brilliant. There is just him and a drummer. Yep that's right just a couple of keyboards and a drummer, but when you can produce the sounds he plays on a keyboard who needs things with strings. There's a classic organ sound, squeals of feedback and sounds I don't have the words to describe. There were times during his all too short set that I could swear blind that there was a hidden guitarist off stage.
OK so I know it's all done with effects but it sounds organic, it's dirty. In my notes I have the word 'swampy' written large and this is the only way I can describe it. His songs may be based in southern rock, blues and even country but there's this swampy, dirty, even punky, edge to them. And, before I forget, vocally it's great, he has a fabulous voice.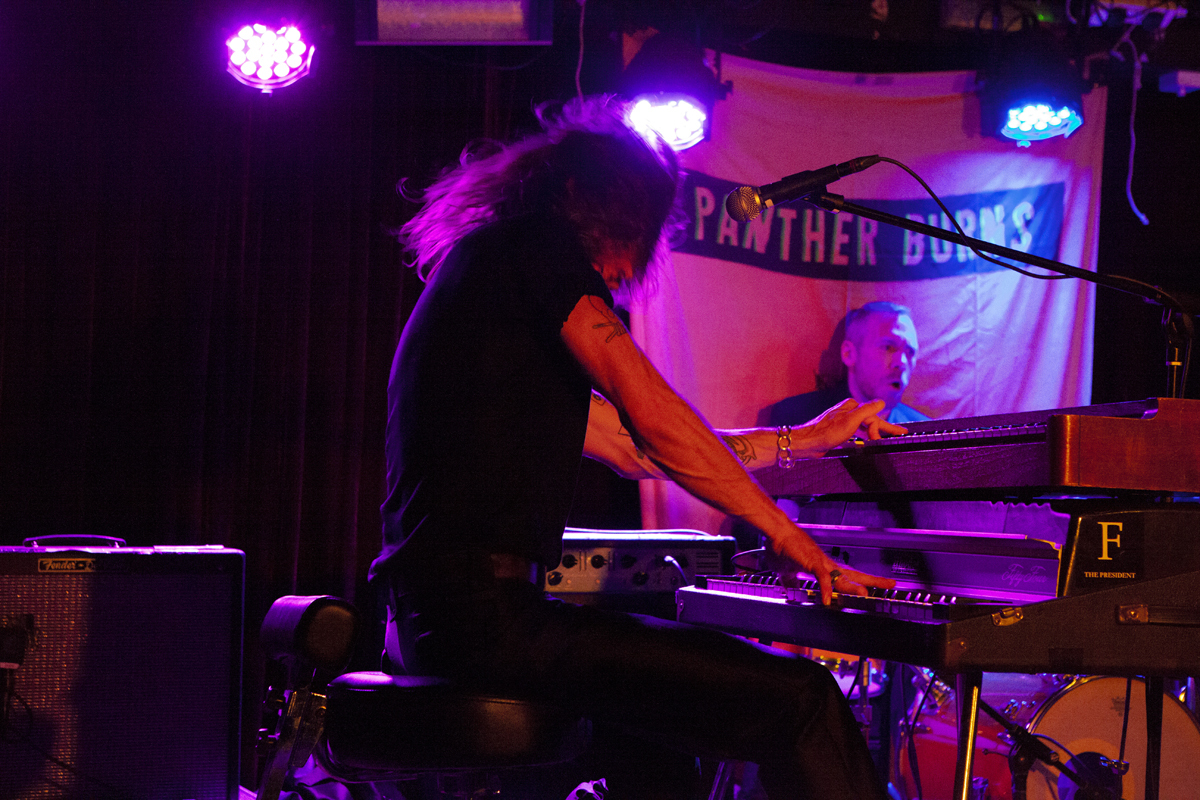 Musically there's real skill here. The communication between him and the drummer is great and his keyboard playing is brilliant. Visually it's fabulous – he rocks and writhes over his keyboards, long hair flailing. I swear he even throws in poses for the photographers during the songs.
I urge you to go and see him the next time he's back in our area.
And finally on to our headliner Tav Falco's Panther Burns. The set opens with the band – who are brilliant – running through 'Green Onions' before Tav appears. He doesn't walk onto the stage he 'dances' onto the stage.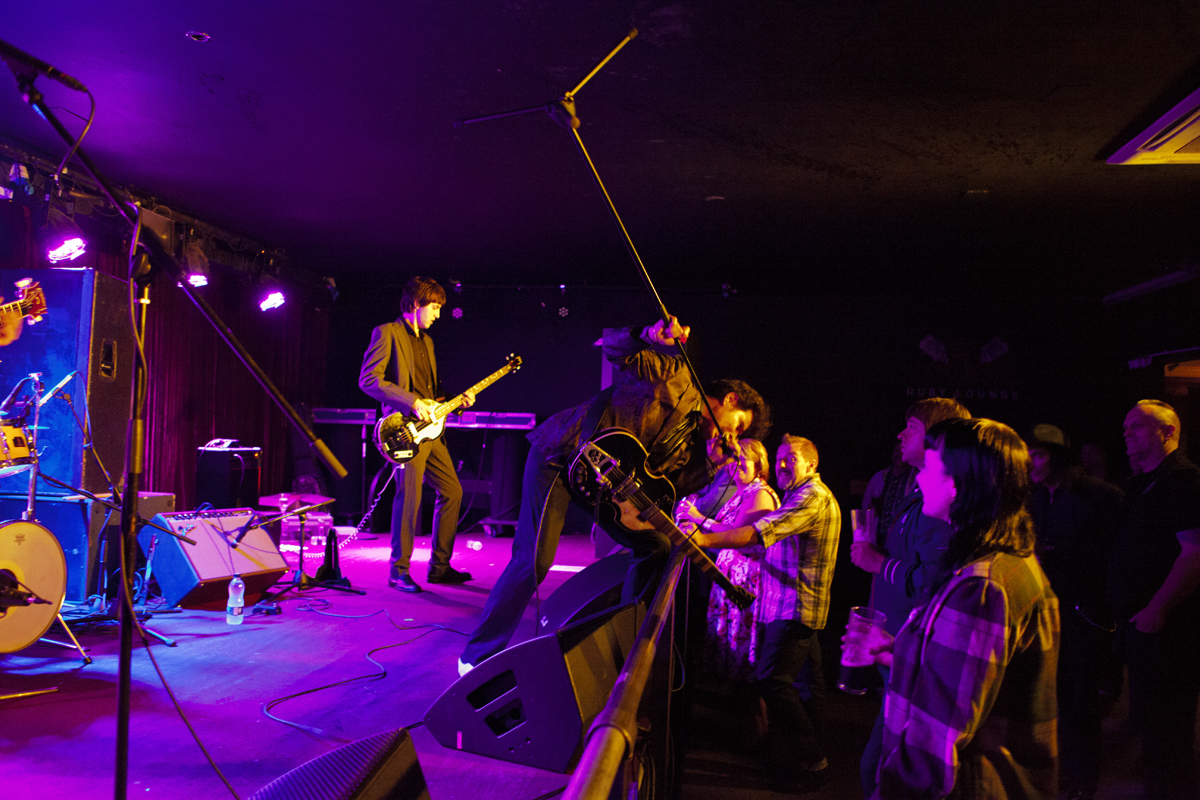 The set consists of a covers of country, blues, rock 'n' roll and hillbilly songs, all of which are given the Panther Burns feel. This is to give it that guitar twang thang. There's a couple of psych pop songs (think Strawberry Alarm Clock) which I think were originals although I can't be sure, some of the songs were introduced as Panther Burns' originals.
To be honest it took me a while to 'get' Tav Falco's Panther Burns. But it did dawn on me eventually that this is a show, the whole thing is a 'performance'. Once I got that the show suddenly started working for me, it was hugely fun. If I had bothered actually doing rather more than just skimming the press blurb I have found that that the show is usually called a Revue which would have made it obvious to me right from the start. Given that it's a 'show' Tav's sometimes rather mannered song intros and the rather strange dancing he does make complete sense.
So, I hear you asking, what was the music like. What it didn't sound like is parody. The Panther Burns' reworkings of the covers were interesting and Tav has a really good voice. They bought a new sound to the songs that really worked.
The small but extremely enthusiastic audience were clearly enjoying it hugely. They spotted another reviewer in the audience and there were loud shouts of 'five stars, it's a five star show'. I wouldn't dare disagree.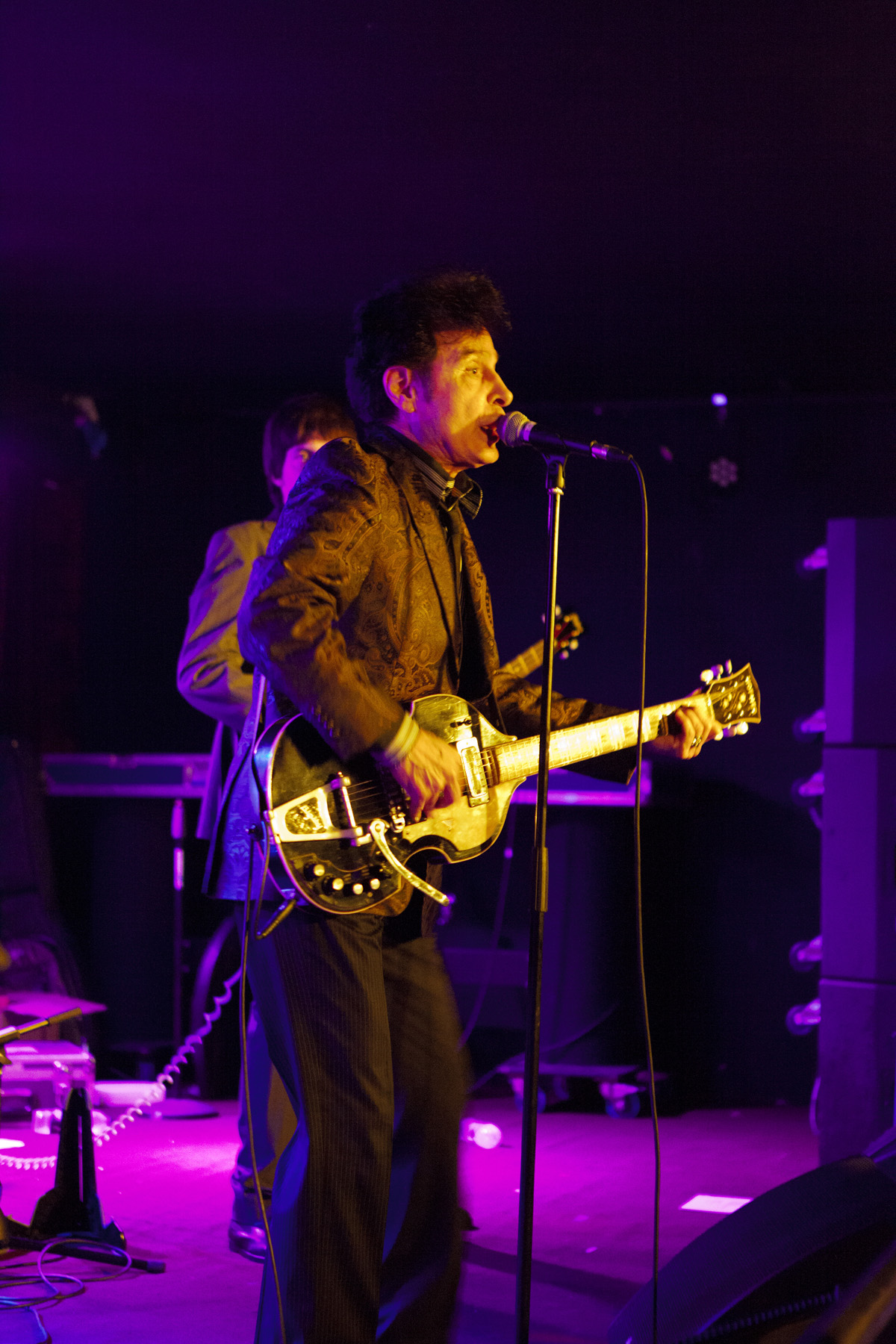 More photos from the night
Creeping Heat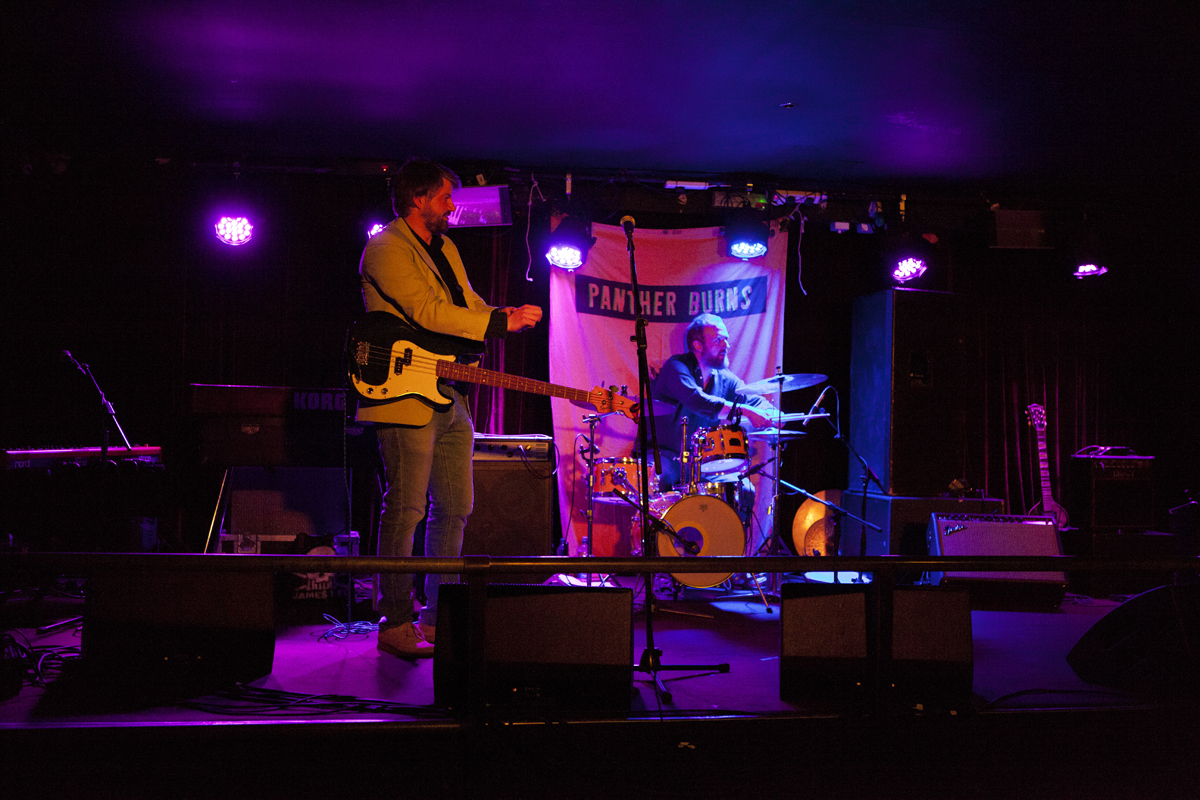 James Leg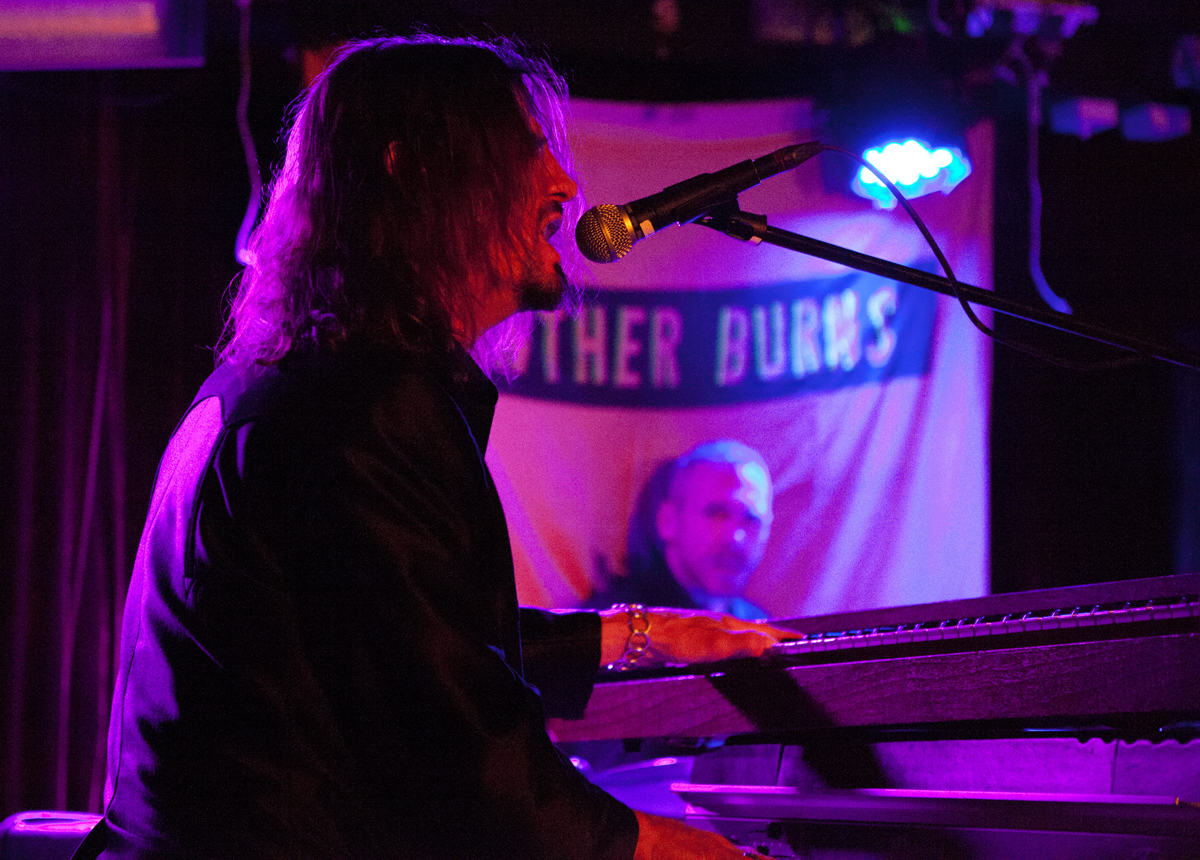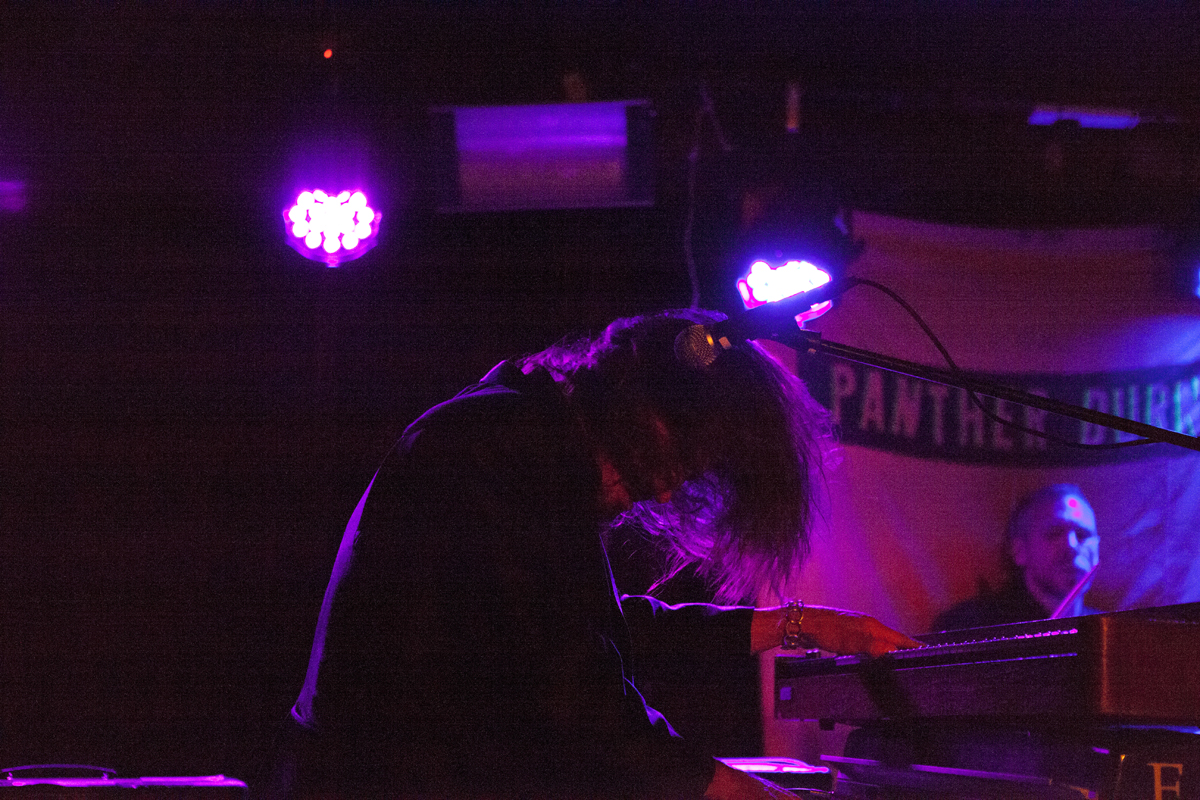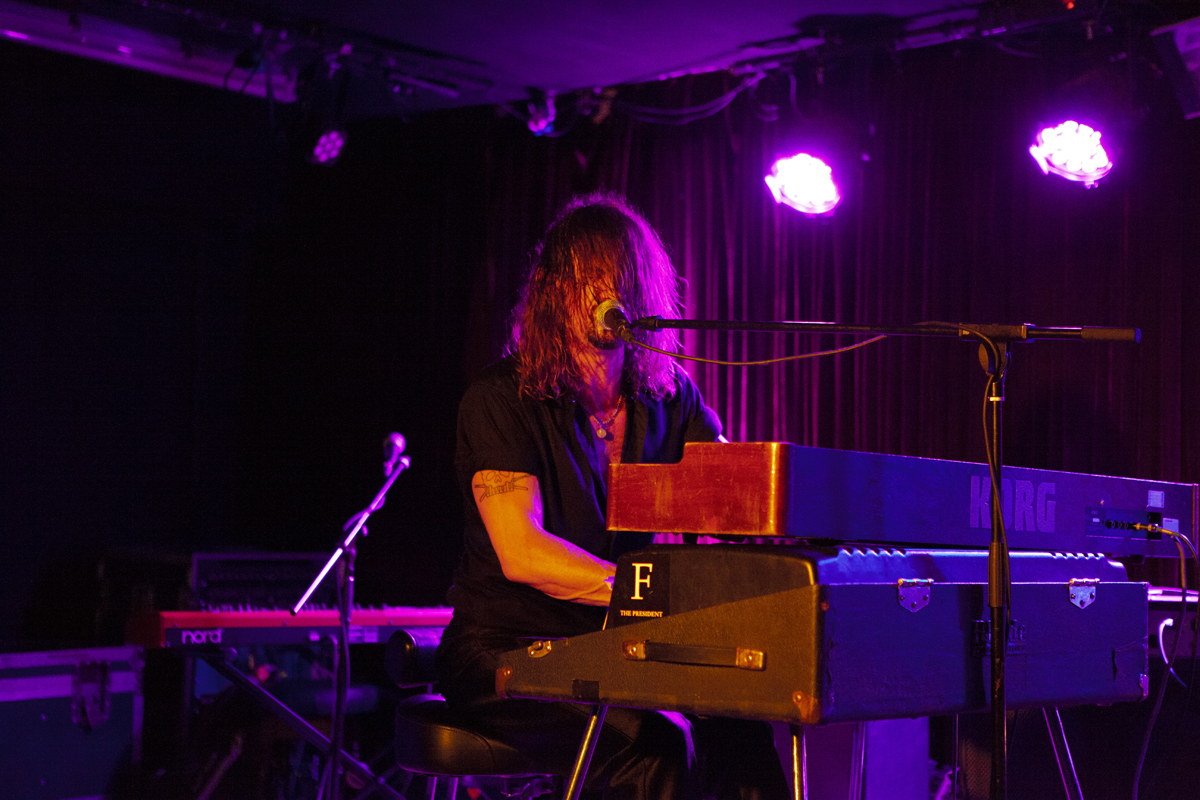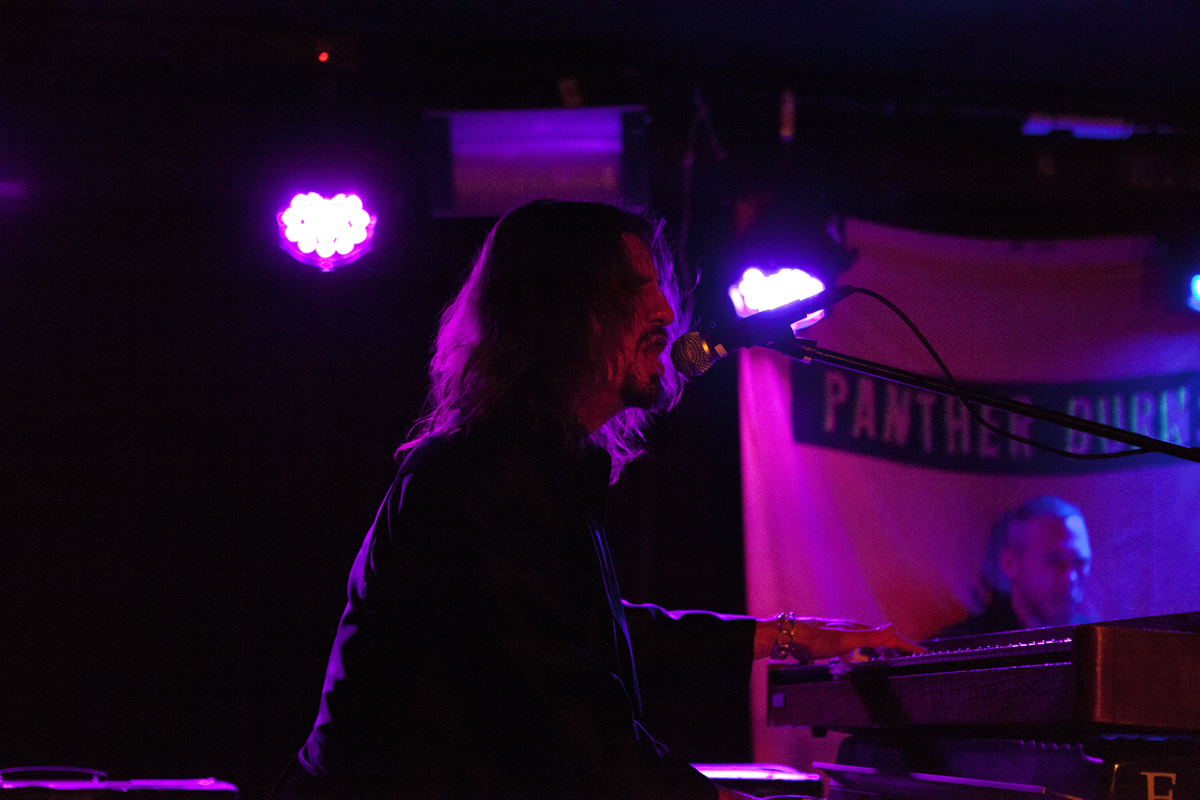 Tav Falco's Panther Burns