UPDATE – 6th June – This festival has now been cancelled. Full statement from the organiser below:
'Today, on behalf of BluesandSoul247 Ltd, I've made the decision to cancel the Sisters of Blues and Soul Festival, due to take place in Todmorden between the 8th and 10th of July.
Unfortunately, even with a long head start, ticket sales are not sufficient at this stage to make it financially viable to go ahead with the event. After looking at costs to proceed with the festival from this point, against the cost of cancelling, it was a tough decision that had to be taken.
Tickets already purchased will of course be refunded. This will happen over the next 7 days and the money will be returned through PayPal to the original PayPal account from which it came.
In order to be fair to the bands scheduled to perform and those people who have already bought tickets, I felt it necessary to make this decision today so they have as much time as possible to cancel accommodation and reschedule their activities.
On a personal note, I've consulted long and hard with those closest to me before making a decision that I know will both disappoint and inconvenience a number of people. I trust you'll understand my position and appreciate the reasons I'm cancelling.
Jason Elliott'
There's a buzz starting around this picturesque West Yorkshire valley town. The area is preparing for the arrival of a music extravaganza that takes place on the weekend of the 8-10th July next year, set up by The Blues and Soul Show.
This is a festival with a clear motive – to celebrate the contribution of women to this field of music, with a particular focus on front women.
The line-up includes British and American artists and will be announced at the beginning of November, with weekend tickets available from that point. Day passes will be available from the beginning of April.
With thirty bands over four stages, the main event will run from Friday evening to early Sunday evening, before finishing on a high with a free admission event – The Todmorden Blues Night – where a number of bands will be playing simultaneously in several venues across the town.
Within the ticketed area, there will always be a choice of two bands on two different stages to watch at any given moment. The venues hosting the festival are the Golden Lion and the Unitarian Church.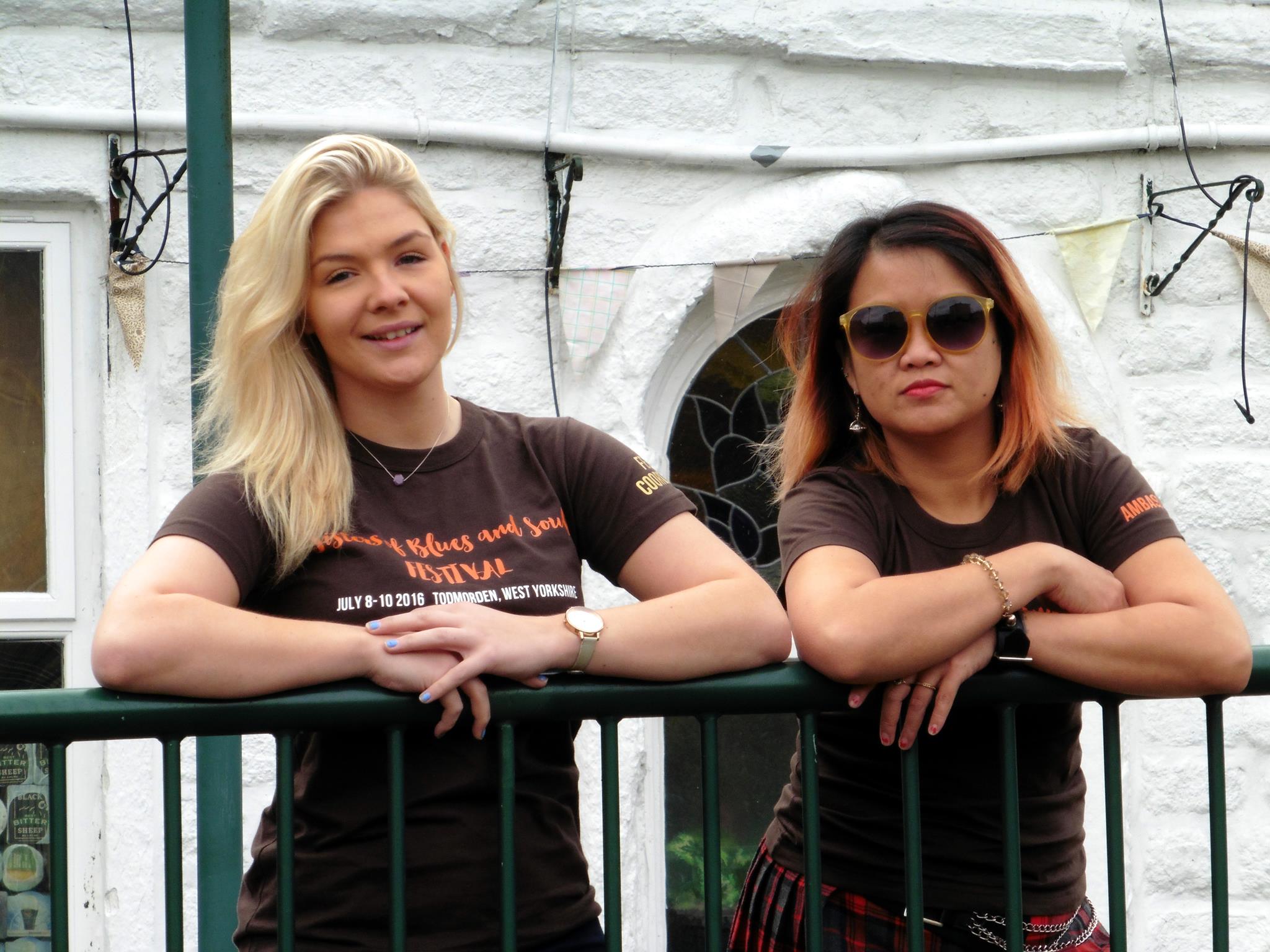 The main festival will be family-friendly with nappy changing facilities, face painters, woods to play in and other things to keep younger family members entertained.
The idea for the festival came from Jason Elliott, who was previously festival director of the multi-award-winning Hebden Bridge Blues Festival. His inspiration for the event comes from his upbringing and in particular; his mother, "I was taught to accept people as people, without preconceptions. A huge proportion of the female musicians in this industry aren't being given a chance. Sadly, this is a self-perpetuating situation where there are very few female role models. So a nine year old girl won't see a female bass player on TV," Jason remarks.
Taking this idea, Jason explains the set-up of the festival, "All bands will be female-fronted; the people in charge are going to be women! I owe this event to my mum to try and start shifting the balance in the right direction. This is a long way short of being a perfect event. However, we can try and inspire young people by doing this," he says.
Jason is handing the torch of the running of the festival to Kerry Wheelwright; Events Organiser, in line with his support for young people and women. Kerry has the same view as Jason, "It is important for women to have a platform. I'm proud to be asked to front the running of the festival", she smiles. "Men play a big role in women being equal. Jason inviting me to work with him on this project is giving an example to men that they also play a role in equality, by helping to open the doors. Everyone needs to be fighting for the cause, not just women," Kerry continues.
For a short period of time before the line-up is publicised, a restricted number of "blind" weekend tickets will be put on sale which will include an exclusive t-shirt with "I'D RATHER GO BLIND" on the reverse, to mark out the "true believers".
The festival aims to raise money to help Saffron Records, a female youth record label and social enterprise that offers apprenticeships, mentoring and a schools' outreach programme to support women aiming to work in the music industry.
For more info, check out the festival website. More news on its way….