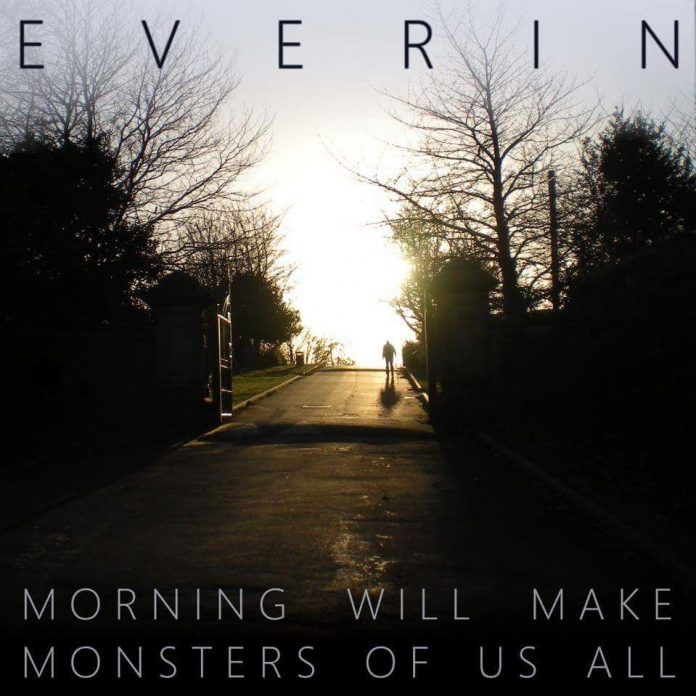 Great vocals – check. Monster guitars – check. Well written meaningful lyrics – check. Clever arrangements – check. Sounds like a band playing live, just the best live sound you've ever heard – check. Fine, fine ballads – check. All round great playing – check.
This a great classic rock album with something for everybody. Like an out and out rock track, you've got those. Like something a little bit indie rock, you've got it. Like an acoustic ballad, no problem. Like your rock epic, that's there in spades.
For me this is rock album in the 'rock back in the day' way. It's a band who are not afraid to mix it up. A band who make those different styles their own, and play it their way.
There isn't a duff space filling track here, so I'm just going to pick out my favourites. I've come to treat these these as a story, make up your own mind on this of course (Alex from band isn't giving anything away on this – check out our band feature).
'Dance With Me' is a fine acoustic ballad with almost folky feel to it. Heartfelt vocals, great playing. 'Alone Tonight' isn't quite what you might think it's about, this track starts out, well, gently – acoustic and some string sounds – and then it explodes. This is going to put you through the emotional wringer.
And now 'Killing Me', this is epic. The tale of somebody seeing their partner with somebody else who's clearly 'just more than a friend' and the pain they feel. There's anger, pain in the music. The vocals are pure emotion. This sums up perfectly something a lot of people have been through, I've certainly been there. Oh, and I mustn't forget to mention, it has the most wonderfully fierce guitar break.
While 'Embers (We Were On Fire)' might be a brilliant rock track – the break in this track is pure classic rock – I urge you to take a close listen to the words. These are just not your usual rock lyrics at all. There is some seriously good guitar on this track.
'A Prayer For The Morning After' took me by surprise, it's a song about drinking, and I'd guess a drinking problem. Strange then that it should be so, so beautiful.
I really like the opening track of the album 'Aftertaste' which has influences of sixties classic rock – there are bits where I thought immediately of Cream – with a sprinkling of 80s southern rock – say Blackfoot – in places
So my favourites take in most of the album, to be honest. It isn't that I don't like the two remaining tracks, I do, it's just that those are the ones I find myself going back to time after time.
OK so this is the bit where I talk about the production, well as I said it sounds like a band playing together but there are things that raise it above the sound of a band playing on stage – the rather nice string sounds, touches of keyboards, this little guitar sound on one side of the stereo mix, some great backing vocals. Some of this isn't obvious! It's only on repeated listens where you're going to spot them. But that's another good thing, always being able to find something new in a song.
The guitar on this is .. well .. let's just say it's great. I was taken back to the days when I first started listening to rock music by some of it, yep, old style guitar sounds played really well. The drumming and the bass are rock solid. There's some clever drumming going on here, it's much more than just a beat. These are clearly some talented players.
This is a fine fine collection of songs that may vary in style but they all have something that connects them together. I said it right at the top of the review but this album has something for everyone.
Me – I wasn't expecting to like this quite as much as I do. And now I'm just trying to work out whether I can add the whole album to my perfect songs list, sort of breaks the rules but damn it. Do I recommend this, course I do!
The album is available on all digital platforms, check it out on Soundcloud below