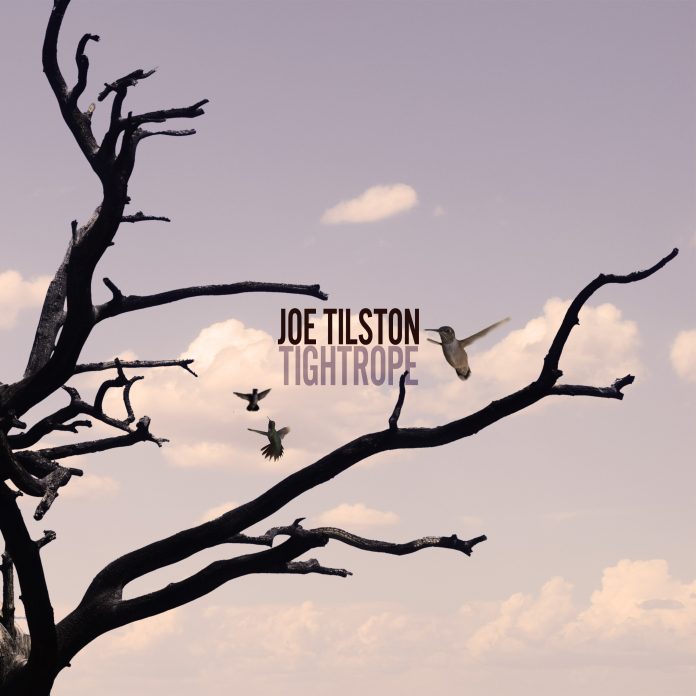 For those of you saying 'hold on I know that name from somewhere' you're right, Joe is Random Hand's bass player. But this is the other musical side of Joe; the side influenced by a childhood seeing and hearing his parents – Maggie Boyle and Steve Tilston – in folk clubs.
'A Love Song Too Late' sets the scene for the songs on this album. It's folk-ish rather than folk. It mixes folk and rock into something beautiful. This is all about words and music, the heart in the music. The story of a person realising that a relationship is coming to an end because they weren't fully in it. The words are direct, emotional.and real.
Joe shifts to acoustic punky folk for 'Flowers'. I think muscular is the best way of describing it; a bit like an English Springteen if you get that. The other way would be to say it's big and beaty. In the time I've had the album I've become quite attached to this.
'Armistice Day' is of course a song about war. But it's taken from the point of view of an officer who ordered men into combat and to their death.The story and the words are incredibly moving. The sound shifts from fast folkish to slow and mournful. The moment the horn comes in is going to move you. A wonderful example of taking a different angle on a topic that's been done before; but makes you look at something anew.
A beautifully simple folk ballad 'Evergreen' is a song to immerse yourself in. 'Minutes To Midnight' is the perfect burning building rock song. It's never quite clear what will happen at midnight; I took it to be the climate crisis but it could equally be war or any other disaster. It's raw, it's punkish, it has something of a big rock song. And there's no getting away from this, this is a big singalong song.
There's a lovely dual lead vocal on 'To Continue Press Start' , Those voices mesmerise over a simple single guitar. This is such a beautiful song. ''Eyes On The Road' comes with a heart of punk. Musically but the key things for me is the way the words and music mesh and the outrageously great guitar.
'Mirror Mirror' is a builder – voice and acoustic, the addition of fiddle, a breakdown to guitar alone with a sawing fiddle and finally a layer of subtle guitar as it builds to a climax. Folk-ish, hints of Americana, a dash of the Celt, a touch of rock are mixed into something impressively compelling.
The surprise musically in 'Rains' is the way this goes from a full on folk ballad to full on folkish rock song. So subtlety does this happen that you are swept up in the burst, the swell of the sound. But it's not finished there, it shifts up a gear; and this my friends is a wonderful thing.
Closing track 'Walking On Walls' is simple musically but has a big impact. It's the carefully chosen guitar 'riff', it's the addition of a simple sound to the voice and guitar. Add in some lyrics that brought a lump to my throat. The result is fantastic.
'Tightrope' is a collection of songs, songs that vary in style, mood and feeling. But all of them show songwriting that is simply outstanding. These are songs where the music and the lyrics work so brilliantly together I found myself almost speechless.
These are songs that have beauty musically and, more importantly, emotionally. Listening to them you can feel that Joe is putting his heart and soul into them.
This is an album to study, to let yourself sink into, to ponder the words. These are beautiful songs.
The info
Joe Tilston is the bass player in punk band Random Hand.
Joe has a punk heart, but his music has a different heartbeat. It's Folkish, it's beautiful, and at times cutting and direct. Tightrope is full of songs of Death & Hope, and is unashamed to bare all. The music takes influence from a childhood brought up in smoky, beer swilled folk clubs, where his parents, renowned folk artists Maggie Boyle and Steve Tilston held court and shared their music. Offering echoes of his roots and a nod to his previous album "Embers" , new album "Tightrope" still bears the mark of teenage rebellion, that has taken Joe on a journey through the world's punk and ska scenes, for nearly two decades.