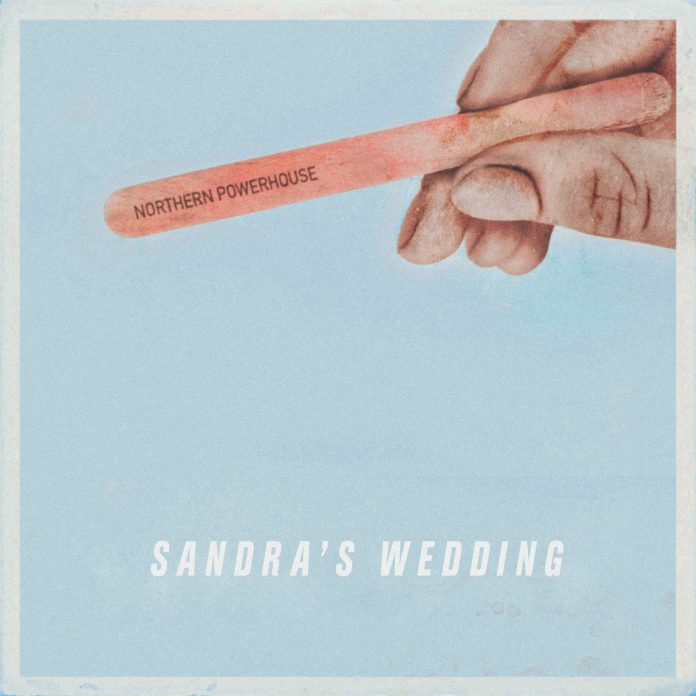 If I'm honest I wasn't that sure about 'Northern Powerhouse' until I hit 'Death Warmed Up' during my skim listen – well you know we have to decide whether we review something somehow. A tale of couple falling apart in a dying town, this song grabbed my attention. Featuring an additional female singer, part country blues and a whole lot of clever lyrics, I listened to this quite a few times right there and then.
Having found a way into the album I went back and listened a whole lot closer. What is important here is the words – these songs are about relationships, unemployment and looking back at our lives. There's humour and clever word play. Some of this is laugh out loud funny. Some of this is rather sad. And they all come with a distinctively northern slant.
OK so the words are important but these are songs right, so the music is important. For me I got hints of 80s' singer/song-writer bands like Squeeze and The Housemartins and all sorts of folk and country. Oh and 'Death Warmed Up' grabbed my attention because it starts off sounding like one of my favourite bands Hijak Oscar (sadly no longer with us). It's that dual male/female vocals and twangy guitar thing. What I really liked is that the band aren't afraid to change musical styles to match the songs – from big rock song to country they do it all, and they do it really well.
So we have great words and great tunes played well. So what makes this quite as good as it is. Well it's a grower, it charms you. It's one of those sets of songs that creep up on you and worm their way into your head. Over my repeated listening I went from "well that's quite nice" to "That's some clever lyrics" to "why can't I get that song out of my head".
You could speed up this process by switching around the album to start off with. I'd suggest starting with 'Death Warmed Up', skip forward to 'Death By Hanging' for a bit of black humour. 'Hollywood' would be my next choice, a lovely rather sad tale of a former ship building town. And then go right to 'Losing Faith' – an indie rock song. The playing on this is fabulous. Now go right back to the start and listen to all the tracks, really listen because the words are really really important. You're going to have your own favourite tracks because there's something here for everyone.
I wasn't sure I was going to like this album but I actually found I like it a lot and it's not the usual sort of thing I go for. It's the words you see, I love great lyrics, and these are great lyrics. Put these with music that is just well 'right' for the songs and it works for me. I'd recommend giving it listen, you could surprise yourself.
Wish I knew why they're called Sandra's Wedding though!
The album is now available on CD, iTunes, Amazon, Google Music and Spotify.
The info
Sandra's Wedding are a four piece band based between Goole and Castleford. The band is Joe Hodgson (vocals) Jonny Hughes (guitars) Tom Hill (bass) and Luke Harrison (drums).
The band's first two singles have received airplay across BBC Introducing stations, with both making the "Track of The Week" on BBC Introducing North Yorkshire and BBC Humberside respectively, along with airplay on many other local stations.
They made the front cover of the Pontefract & Castleford Express and the Goole Times recently after a bizarre twist – the actual MP for The Northern Powerhouse, Andrew Percy, somehow managed to hear the album, and stated on his Facebook page that "He enjoyed it so much that he would try and mention it in Parliament." The band commented "We didn't expect our demographic to be Conservative politicians, so we were quite surprised by this! It did manage to give us some rather unexpected exposure and interest".
Facebook: https://www.facebook.com/sandraswedding/