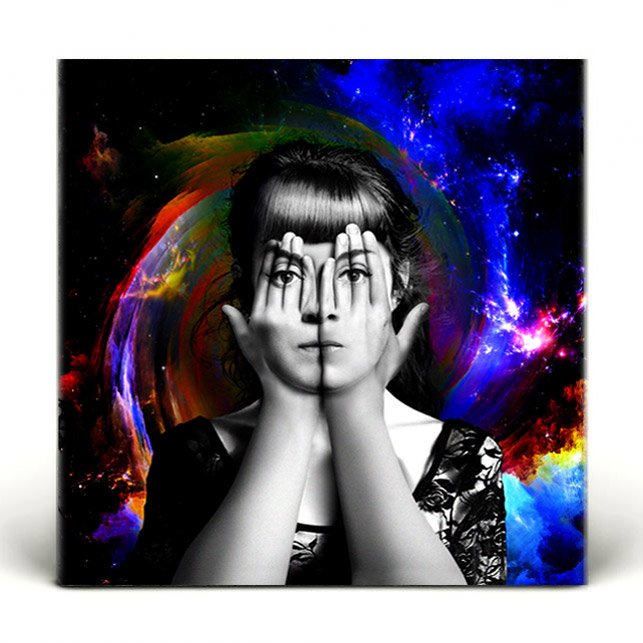 If you read my feature on WildCohen you'll recall that I promised an album review. This has taken an age to do because this album is a huge, a huge sprawling multi-layered piece of psychedelic blissed out loveliness. Every track is going to take you on journey. It's taken me a while to get my head around it all.
Let's get the basics out of the way first, the playing and production on this album is great. There's a lot going on but it's all there for your ears to absorb. And what is fantastic is that every time you listen to any of the tracks you're going to hear something you hadn't picked out before. I love that.
You'll want to sit down and listen this thing as whole, it's that sort of album. The band describe it as a concept album 'about the spiritual mother of all universes', and concept albums are designed to be listened in one hit, yeah? So come with me and we'll wander through the album. You may, as I have done, want to double back and listen to a track again but that's all good.
The album opens with 'Happy Times', and for those of you expecting some sort of psych sounding band, it may come as a surprise. What we have here is something a little bit country. It's a little bit loose, it's a great slow groove. You may think you have a handle on this band now …
… But you don't. 'Blue Blue' is well, it's one part glam, one part blues. It's like a slowed down T-Rex riff or something out of the Sensational Alex Harvey Band. There is some great guitar on this track. And bizarrely, but entirely right, there's what sounds like a steel pan at one point. It is, to be honest, sleazy.
Up next 'Leave The Light On', one of my favourite tracks. It is an acoustic driven ballad, lovely layered voices. I am taken back to the 70s by this track, it has that feel. It even has a saxophone or what sounds like a saxophone anyway. And that guitar sound. This is huge, it builds and builds. And the fade, well you'll just have to hear it.
We are on a journey, we have turned a corner and what we are hearing changes. 'Jackson's Son' is like nothing we've heard before. It's like some strange rave track, there's a hint of Deelite in there. It has the most delicious groove, you'll want to get up and dance. 'Animals' continues in this groove but it has this psychedelic pop sound. I had one of those far out and freaky 60s' promo films in my head at this point.
The album title track 'BloochyKoo' is, well, strange. It may start out sounding fairly – for WildCohen anyway – straightforward but it gradually gets more and more warped, and then not so warped. 'Bluebird' reminds me of nothing less than than an early Pink Floyd track, it has that vocal style, the halting melody. This isn't copyism though, it's a style. Another of my favourites.
'Crystal Steven' is huge, it's vastly layered. It's a trip, a soundscape.
Not a band to stick to one style for long 'We Are The Stars' goes all 70s disco. It has those freaky disco sounds, weird vocal effects, and adds to this a rather – if you'll forgive this – tasty guitar. Lovely. 'Light Of The World' is well, hard to describe. It sort of continues the 70s vibe of 'We Are The Stars' but more so. It sounds like one of those slower numbers I used to hate at school discos in the actual 70s but in a warped way.
'Sing For The World' is rather lovely, it's sensitive, the vocals are great, there's some rather fab guitar and … a ringing phone.
We are nearly at the end of our trip now, there is just one more track 'Rainbow' – another one of my favourites. It's, at its heart, a simple song but there are layers of vocals and sounds going on. It's one for those days when you need something to chill out to.
Listening to this album is like walking through WildCohen's collective heads – they have taken a whole bunch of stuff and made it into something that is very very much their own. And the fact that there are so many different styles of music – although it very definitely hangs together, it doesn't feel disjointed – on the album is only a good thing. The music on this album seeps into into your mind, it sweeps you up in waves of sound, and leaves you wanting more.
The album is available from
iTunes: http://apple.co/1QCQxuj
Spotify: https://bitly.com/1ORFCO9
SoundCloud: http://bit.ly/1X7E9GV
Bandcamp: https://wildcohen.bandcamp.com/album/bloochykoo
WildCohen on Facebook: https://www.facebook.com/TheWildCohen