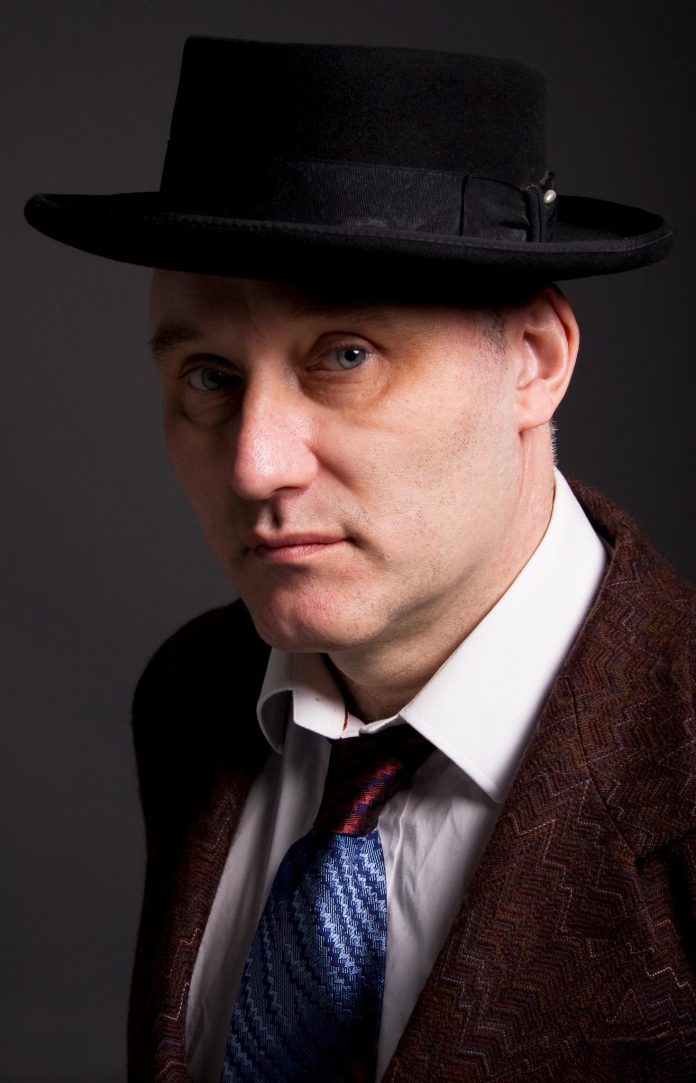 'The Usual Suspects' features brand new recordings of some of Jah Wobble's finest solo, Invaders Of The Heart and Public Image Limited output from an incredible and genre bursting career that spans nearly forty years.
Released on limited double vinyl, CD and available digitally, the twenty three tracks here were recorded over the last few months at The Smokehouse studios in East London and include the lead single and album opener 'Public Image', re-worked from PIL's ground breaking debut album from 1978.
Other highlights include versions of cinematic scores 'Midnight Cowboy' and 'Get Carter', Dawn Penn's 'You Don't Love Me (No, No, No)' that features the vocals of Aurora Dawn and a new take of 'Visions Of You' which originally appeared on Wobble's Invaders of The Heart album 'Rising Above Bedlam' which was nominated for a Mercury Prize on it's release in 1992. Also included are two recent live recordings of the classic rocksteady standard 'Liquidator' and 'Poptones', which originally appeared on PIL's seminal 'Metal Box' record.
The idea to record this collection came about after a recent and successful run of live shows with saw Wobble and his band play a selection of songs spanning the innovative bassist, percussionist and singer's long career. He went straight into the studio with Marc Layton-Bennett (drums, percussion & backing vocals), Martin Chung (guitars), George King (keyboards & backing vocals), Steve Rigby (beats, programming & backing vocals), Sean Corby (trumpet & flugelhorn), Aurora Dawn (vocals) and Holly Macve (backing vocals) and set about recording the tracks that appear here.
Album One – Track Listing:
01. 'Public Image'
02. 'Socialist'
03. 'Doctrine Of Drum & Bass'
04. 'Midnight Cowboy'
05 'No, No, No'
06. 'Java'
07. 'The Chain'
08. 'Visions Of You'
09. Becoming More Like God'
10. 'Everyman's An Island'
11. 'How Much Are They'
12. Reggae Segue'
13. 'Invaders Of The Heart'
14. 'Sanguine Siesta'
Album Two – Track Listing:
01. 'Seven'
02. 'Foderstompf'
03. 'Cosmic Blueprint'
04. 'Cosmic Love'
05. 'Moments'
06. 'Get Carter'
07. 'Hop And Charity'
08. 'Poptones' (Live)
09. 'Liquidator' (Live)
Jah Wobble and The Invaders Of The Heart line up of Marc Layton-Bennett (drums), George King (keyboards) and Martin Chung (guitar) are set to play a handful of shows during the Summer that he promises will be "a heady trip through four decades of music".
Prior to the live dates he will appear in conversion with John Robb two 'Louder In The Regions' events at York and Wakefield on the 26th and 27th of April respectively.
'LOUDER IN THE REGIONS' (in conversation with John Robb)
APR 26TH THE WOOLPACK, YORK
APR 27TH BEER EXCHANGE, WAKEFIELD
LIVE DATES:
MAY 12TH CORN EXCHANGE, HERTFORD
MAY 19TH THE WARDROBE, LEEDS
MAY 20TH THE FLEECE, BRISTOL
MAY 27TH THE RUBY LOUNGE, MANCHESTER
JUN 02ND HARE & HOUNDS, BIRMINGHAM
JUN 16TH THE VENUE, DERBY
JUL 01ST MERTON ARTS SPACE, LONDON
AUG 27TH VALE EARTH FAIR, GUERNSEY
Tickets for all shows available here: https://www.ents24.com/uk/tour-dates/jah-wobble
Website: http://jahwobble.com/