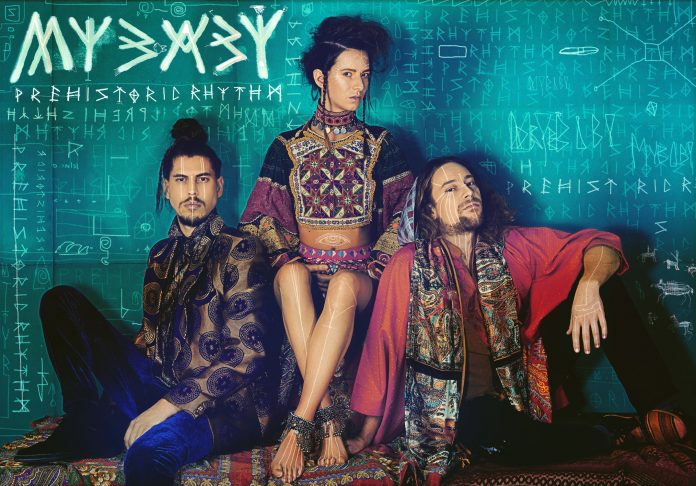 Whilst their previous album was awarded with a prestigious 'Edison Award' for Best Alternative Album, the band takes it a few steps further with their new record and tell us everything will come together during their upcoming club tour.
With their new album, MY BABY tries to create a theatrical and poetic world in which she is looking forspiritual reflection. "In these times of turmoil and this busy and ongoing society that we live in, humankind is searching for a new way to go back to their primal awareness." Says singer Cato van Dijck. "We want to take the audience on a Shamanic inspired musical journey you have never seen before."
With their album release show in Amsterdam, MY BABY is starting a European tour that brings the band to 5 countries.
The UK dates kick off on April 3rd in Newcastle
03.04 Newcastle – Think Tank
04.04 Glasgow – King Tuts Was Was Hut
05.04 Manchester – Deaf Institute
07.04 Birmingham – Sunflower Lounge
08.04 Leeds – Brundenell Social Club
09.04 Bristol – The Fleece
10.04 London Oslo Hackney
11.04 Bedford Esquires
In December 2013, they released their debut album "Loves Voodoo!" and thus started to spread their magical hypnotic voodoo blues beats all around the world – in 2014 the band played gigs at Eurosonic and toured the UK and New Zealand. In the summer of2015 they toured Europe non-stop to promote their second album "Shamanaid" – playing seven alternative stages at Glastonbury 2015, plus they were chosen by Seasick Steve as the opening act on his April 2015 UK tour. In 2016 MY BABY won an Edison Pop Award, a prestigious music award in The Netherlands, for their album "Shamanaid", and played a headline tour in the UK.