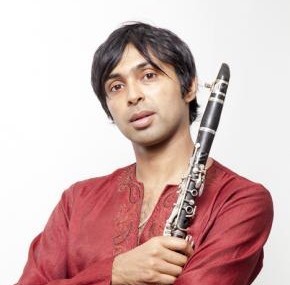 Arun Ghosh Quartet play the Grand Venue Clitheroe
Conceived in Calcutta, bred in Bolton, matured in Manchester and living in London, Ghosh's musical style represents his rich cultural heritage. The clarinettist and composer is a leading light on UK and international jazz scenes, captivating audiences and critics with his passionate and dynamic performances, eloquent musical expression and a healthy dose of rock 'n' roll spirit. Ghosh was awarded 'Jazz Instrumentalist of the Year' at the Parliamentary Jazz Awards 2014.
Tonight's show is Ghosh's first in the area. His band will be performing music from his three acclaimed albums, Northern Namaste, Primal Odyssey and A South Asian Suite, alongside new material and some well loved and unexpected covers.
Line-up.
Arun Ghosh – clarinet
Liran Donin – double bass
John Ellis – keyboards
Dave Walsh – drums