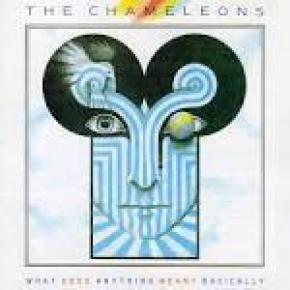 Now known as Chameleons Vox and still led by Mark Burgess, one of Manchester's pre-eminent 1980s post-punk bands return to The Grand, Clitheroe, as part of a short UK tour to celebrate the 30th anniversary of their second album, What Does Anything Mean? Basically.
The album featuring songs such as Intrigue in Tangiers, Perfume Garden, Singing Rule Britannia (While The Walls Close In), One Flesh and In Shreds, was released in 1985. It will be performed in its entirety, along with highlights from the rest of the Chameleons canon.
Chameleons Vox are Mark Burges (vocals / Bass), Neil Dwerryhouse (guitar), Chris Oliver (guitar), Yves Altana (drums).
This gig will feature a support act from 7.45pm-8.15pm. Chameleons Vox will be on stage 8.45pm
Tickets: http://www.thegrandvenue.co.uk/event/chameleons-vox-special-guests