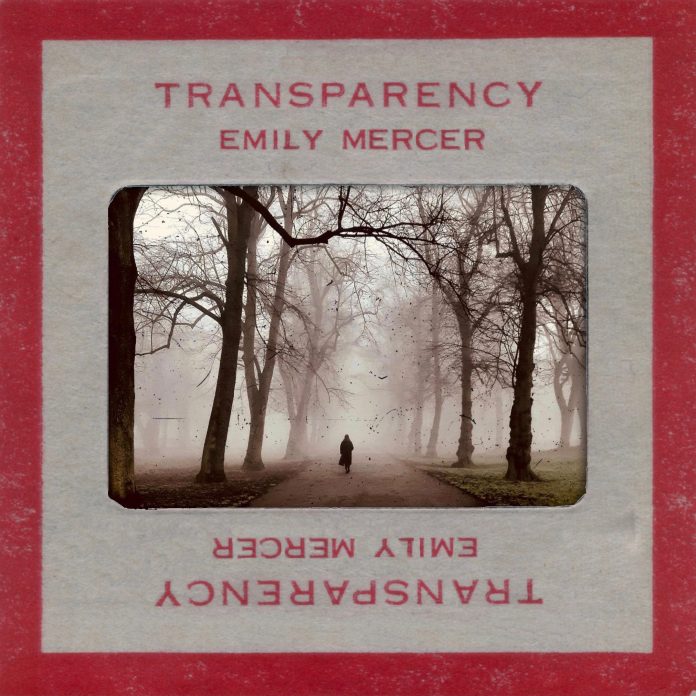 This isn't the usual sort of thing I review but it is the sort of thing I turn to when I need something I can immerse myself in musically. I have these hidden parts of my music collection that hold music that is complex and not easy to listen to as background, and comes from all sorts of genres and times. And a lot of this is sometimes jazzy and sometimes slightly theatrical, usually sung by women, and huge musically (Julie London and Julie Covington – to name two women named Julie – figure in that list. And you may need to go away and Google those but there's much more to Julie L than 'Cry Me A River' and more than 'Only Women Bleed' and 'Don't Cry For Me Argentina' to Julie C). Emily fits right into that part of my collection.
The other thing is that I'm a jazz fan – I was bought up on jazz by my father; he once told me some time before he died that I'd once asked for a Thelonious Monk album to be played when I was six, and danced about in a giddy way to it – and folk fan (there it's out, I feel much better for that) and Emily has those in her music, she also has lots of other things in there but lets get to those later.
There are four songs on this EP, they're all incredible, there's not one track you can say 'well obviously she needed something to make-up the required number of songs'. And I have to say that the playing on all of the songs is outstanding. I especially loved the violin playing and Emily's piano.
The EP opener 'The Count' is a great introduction to the rest of the EP. It reminded me of some of Kate Bush's early songs in a way. It's that violin in the mix and the structure. It shifts tempo and feel continually. Emily's vocals have a depth to them that is just lovely. And it has the loveliest backing vocals I've heard in a long time. It's one moment folky and the next jazzy and the next strangely like a song from a musical. And her vocals shift from smoothly flowing to staccato. While it changes, the changes are not going to jolt you out of the place this takes you to, the changes are seamless, they make sense. I've listened to this song over and over again and I still can't work out what it's about. I get bits every time I listen. The words are obviously important, the bits I get are really well written.
'Silent Man' could, and I say could, almost be considered to be poppy, at least that's what you may think at first. It has a tune that bores its way into head, it has hooks, it has soaring ballad bits that grab a hold of your heart and twist it hard, it sounds strangely like a folk song in places. And then again suddenly it's Dusty Springfield type big torch song. The whole is hugely moving, I found myself listening to this over and over again, each time I listened I got more moved and had a lump in my throat as I listened.
The 'radio voice' start to 'Trust Me' rather took me by surprise. It's almost pure jazz. And then the song rushes in, it's a piano driven jazzy thing that rushes along. And then when we are almost two and a half minutes in, it all changes, it slows down. The thing about this song is that lyrically it's great, it made me go back and actually listen to all the songs on the EP's words again.
The EP closer 'Transparency' is mainly just voice and piano with a lovely violin part. It does that 'Emily shifting thing'. It's uplifting in a sad way, the deeper you go in this song the more you get. Somehow the lack of denseness in this song musically makes it deeper emotionally.
Emily's music is dense and complex, it's mesmerising, it's beautiful, it's precious, it's a musical jewel. Her voice is something that's going to be with me forever, it's that good. These songs left me completely wrung out emotionally, on the edge of tears of joy and sadness, completely overwhelmed.
Her music is somehow timeless, it's contemporary, but it has things going on that invoke music of the past. It's not particularly easy, it twists and turns, it changes tempo, it shifts feel; but it rewards proper listening. Each song is somehow a performance, it brings to mind a series of images. It's deeply emotional. These are well written songs played incredibly well, this is music that is meant.
Look this may not sound like the sort of thing you usually listen to but I urge you to give it a try. You may need to let yourself admit to yourself that you react in an emotional way to music sometimes. But I'm here to say that there's nothing wrong with that, that's what people made music for, to provoke an emotional response. It's OK honest.
The EP is available on all major online platforms including iTunes, Apple Music, Amazon, etc.
Emily is launching her EP with a gig tonight (26th January 2019) at the LS6 Café in Leeds.
Emily Mercer EP Launch + Cauldr / Alice Clayton
26/1/2019 19:00-22:30
LS6 Café. 16A Headingley Lane, LS6 2AS Leeds
The info
Drawing influences from Jazz, Folk and Contemporary artists, Emily's piano driven songs showcase deep vocals, rich chords, punchy hooks and unexpected turns. Working between Leeds and Manchester, Emily has just recorded her debut EP 'Transparency', arranged with a full band. The first single taken from the EP – 'Silent Man' was released in December 2018.
Emily Mercer – Piano/Vocals
Nii Adu-Aryee – Guitar
Chris Heron – Violin
Nicky Bray – Bass
Thom Oliver – Drums
https://www.facebook.com/emilymercermusic/
https://www.instagram.com/emilymercermusic/
https://open.spotify.com/artist/6hFZOemdEu434rD35fYjPG?si=qxSmIJxCTtGd-3B5ckQ94w
https://soundcloud.com/emily-mercer