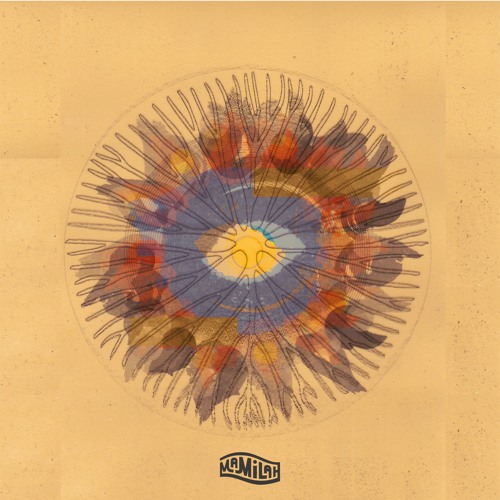 Mamilah are another of those bands I've been aware of for ages but never actually got round to hearing any of what they do. In fact I didn't even know the sort of music they made. They describe themselves as a 'Jazz & Latin infused nu-soul band' for those of you who don't know what they do. Now 'Nu-Soul' can be a bit of a catch-all for a whole host of different sounds, so you're never quite sure what to expect. So let's dive in and explore what Mamilah do.
The EP opener 'Disappear' is a smooth jazzy soul song. I say smooth but this is somehow smoother than smooth. Sweet sweet vocals over the most wonderful groove, fantastic horns. This people is a joy. It's music that you want to drown in. And when it drops out those vocals beguile. It's a song you could dance to or sit and listen, and groove gently. And it builds to a soulful ending that is both beautiful and powerful. Forgive me while I play that again…
Sorry I got rather carried away there, it does that to you. The EP title track 'Talk Less' builds from it's intro into a gentle groove. This is smooth and soothing. But it gradually, almost imperceptibly turns into something with a harder groove. Horns provide that impetus. Aaah but it twists and turns, changes in feel – first funky soul and then jazzy.
But with 'Speak Freedom' we get something different. Yes it has that soul thing going but it's slower, more jazz. The thing that stands out with this song are the vocals – at times almost half sang like a spoken word piece set to music but then soaring, taking you to places that amaze, connecting with your soul.
The closing song 'Belly Of The Beast' is faster, it makes you want to get up and dance. This thing has a groove that you could live on. A groove that you are drawn into. Vocals that make you feel transported.
And look, Mamilah can play, they play so well it's breathtaking. The vocals amaze. The arrangements are just so right. The twists and turns in the music continuously surprise.
So what do Mamilah do, they make music that somehow gets into your soul and takes you to a happy place. A happy place that I want you all to go to. It's music that fills you full of joy. Music that I want to share with strangers in the street. Music that takes you over, you just can't help but get into the groove.
This does to me what old soul (to coin a phrase) does, I feel happy and joyful, and uplifted. And yet while it does that it does that in a way that isn't old, it's not slavishly following the soul rulebook. It has elements of all sorts of things, but it's still soul. Soul, you see, isn't a set of rules, it's in the feel, it's in the emotion in the music. And this has that, boy does it have it.
The info
Mamilah are a Leeds based group of musicians, producers, DJs and songwriters. Collectively composing their songs has given way to a whole host of musical influence, walking through genres of soul, jazz, latin music and R&B.
Having shared the stage with luminaries such as KOKOROKO, Kool and the Gang, Yazmin Lacey and Craig Charles as well as getting their hands dirty on the local circuit, Mamilah's live performance continues to thrive nationally. Summer 2019 saw performances at Boomtown, El Dorado and Virgo Festival, as well as at pioneering grassroots venues such as The Wardrobe, The Hootannany and Band on The Wall.
Their debut EP 'Moonlight Walking', independently released in August 2018, quickly followed their first single 'Sundrips' and was a catalyst for much of this activity; earning regular airtime on Alan Raw's BBC Introducing Show in West Yorkshire, being highlighted on his 'Ones to Watch in 2019' broadcast, and featured on Bandcamp's "Best Soul of August 2018" article.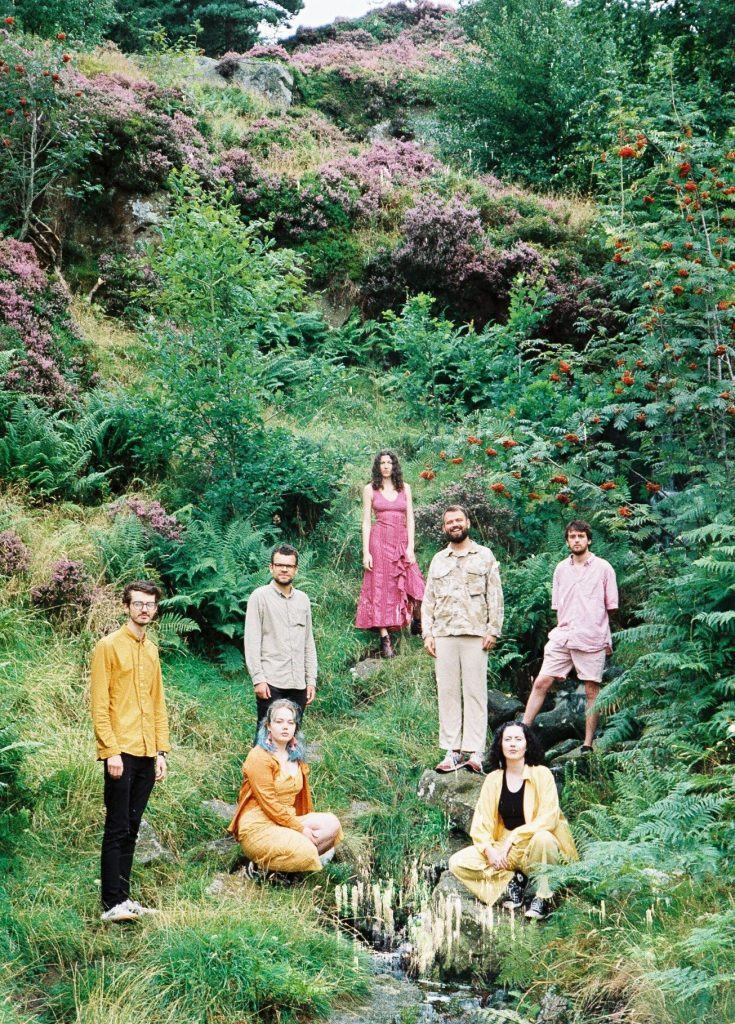 This release signifies the new, matured sound of Mamilah and the social climate they are reflecting upon. A recent feature on Clash magazine highlighted Mamilah as one of the pioneering artists in Leeds underground Jazz Scene and they intend to further push the boundaries of this scene in 2020.
Lydia Kotsirea | Voice
Aisling Doherty | Keys
Freddie Ricketts | Bass
Ed Allen | Guitar
Matthew Alan Hill | Drums
Hannah Mae Birtwell | Saxophone
Dan Coulthurst | Trumpet