I was impressed with BACKSPACE's last release – 'Letting Go' – it showed a band that was both progressing and maturing into something really good. I kind of expected something much the same in sound and feel from 'Faces In The Dark' but I couldn't have been more wrong.
'Faces In The Dark' is a big piano/keyboards driven ballad-y pop-rock song (tagging it as alternative rock on the preview stream is somewhat misleading, at least to me). Although I'm being somewhat misleading myself in describing it as 'big', it would better be described as huge. It has something of a 70s feel to it – it's that piano and organ, the fuzzy guitar break, the voice and piano intro and outro, those massed backing vocals.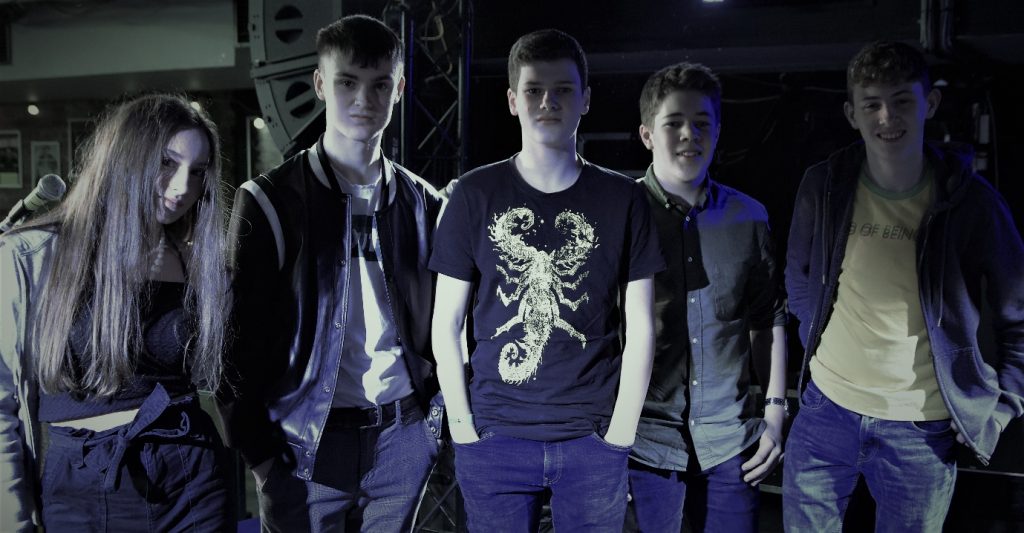 Musically, it almost goes without saying, this is fantastic. BACKSPACE are a band who know their stuff playing wise. But what makes it stand out for me – and I've listened to it way too many times, many many more times than I really needed to write a review – is Rosie's vocals. What she does is take that big rock-pop ballad vocal style and make it her own. She brings a bang up to date twist to it.
What this might sound like is something that's a strange mix but it's put together so well that it just works. That vocal twist is something that comes and goes – she has this way of bending the vocal melody that's compelling. If she did it all the time it would jar.
The other thing about this song is the words, the words are great. And they need to be because Rosie's voice is so prominent in the mix. It doesn't give her voice and the words a place to hide. Lyrically this song really works.
BACKSPACE continue to grow, and show us that they are a band to watch. 'Faces In The Dark' is impressive, totally impressive. This is one cool song, people.