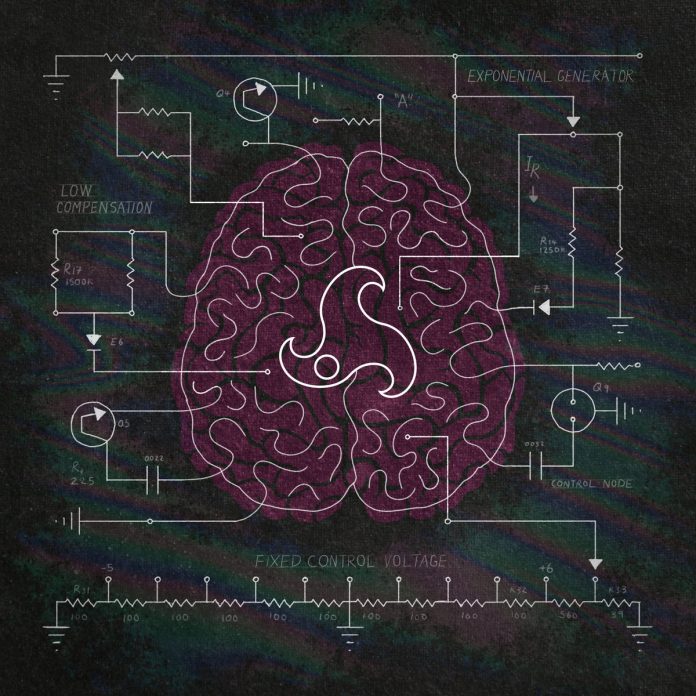 This is Leeds based band The Ocean Beneath's debut EP. It's a huge blast of 80s' inspired electronica – it's all analogue synth sounds and percussion that'll have you up and grooving in seconds. About half of the tracks are instrumentals but hey why not, they're fantastic, so why in the hell not.
The EP opener 'Wake Up' is a moody instrumental. But because it changes, it changes all the time, it's hypnotic. It pulses, it has these spacey sounds that zap out of the track. It reminds me of all kinds of 80s' electronica but it has a modern edge. The production is bang up to date.
Next up is Transcend which features Nath Jackson on vocals. It's a smoother thing, it's more 80s' influenced. It's pop, and there is nothing wrong with that, it's great pop. That 80s' thing shows up in the form of these plinky sounds that occasionally blat at you, a classic synth line. This is a great track that you can dance to, it's not dance music but you could throw some shapes to it.
Another short instrumental – 'The Meridian' – is up next, and it's atmospheric, it's beautiful people. This is followed by 'Setting Sun' (again featuring the vocals of Nath Jackson). After something that's right out of the 80s, so out of the 80s I swear I travelled back in time, this becomes something more up-to-date, more of huge electronica track. And boy is thing huge, it transcends pop, it's just way too rich for pop. It has hints, and I dare say the band are going to hate this, of prog. It's that layering of sounds.
EP closer – 'Nocturnality' – is another instrumental. It's full of sounds that layer one on top of the other, over this pulse. Sounds jar, there are weirdly out of place sounds that throw you. And it builds, and as it builds I felt a pressure, a pressure that is relieved by a sparser section, before that pressure builds again. It's big, and it's beautiful.
What The Ocean Beneath have made with their debut EP is something that is highly accomplished musically, and technically fantastic – they've clearly spent days and day honing those sounds. But what it hasn't lost in that process is emotional force, it's not soul-less. It's hugely musically satisfying to listen to. And although some it sounds like electronica from the 80s, the production and the way it's put together, and that mix of bang up-to-date sounds makes this very much something of it's own, not a throwback. Go listen people, go listen now.
The Ocean Beneath on Facebook: https://www.facebook.com/theoceanbeneath/