inFade launching their epic new single 'Embers' and three fantastic support acts, what a night. Yet another winning line-up from 360 Club. Although I've seen inFade play live quite a few times, two of the support acts I'd not heard of – Lords of Power and We Make Waves – and CPSD I'd heard of but not heard anything by them.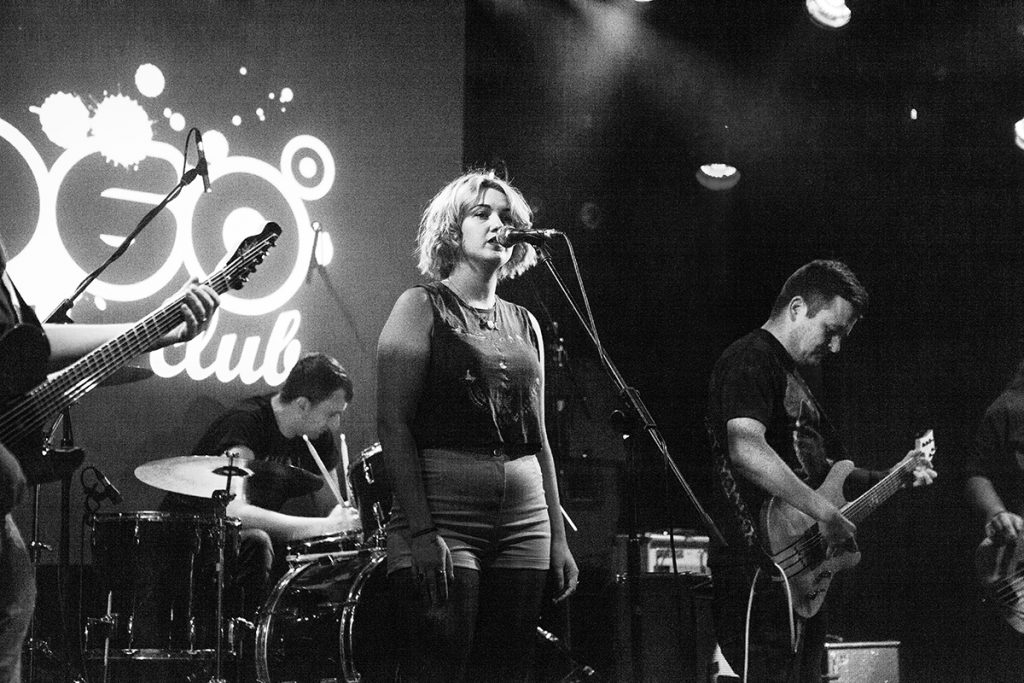 We Make Waves play a sort of melodic alternative rock with something a metal edge in there. It is with their second song that the band click for me. It's a rushing fast heavy thing with drums that pound, that punctuate with the sweetest drop-outs.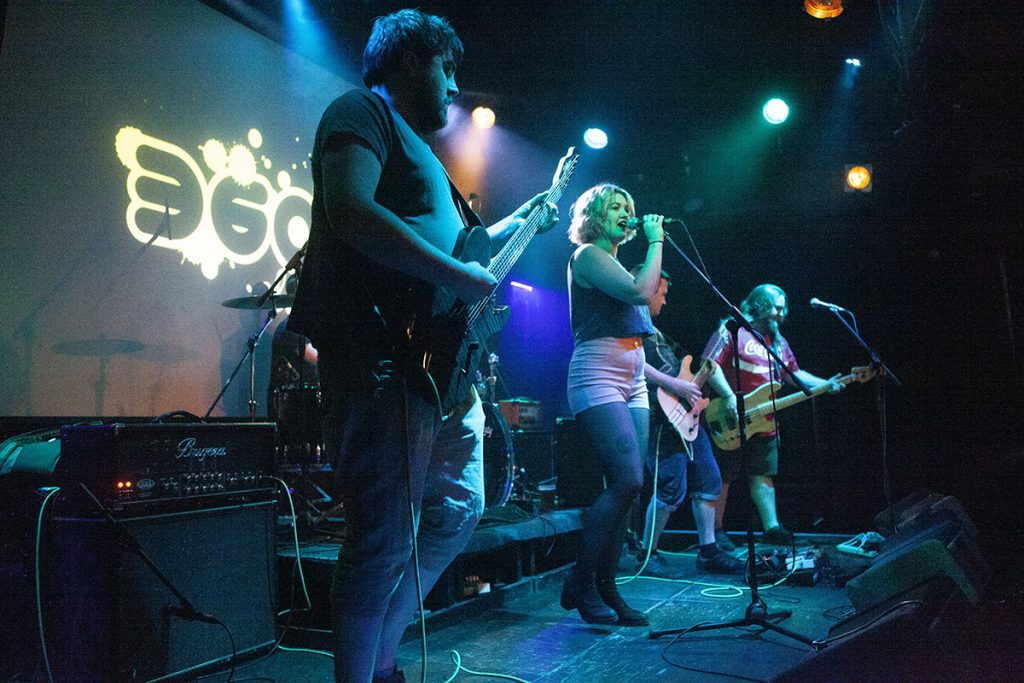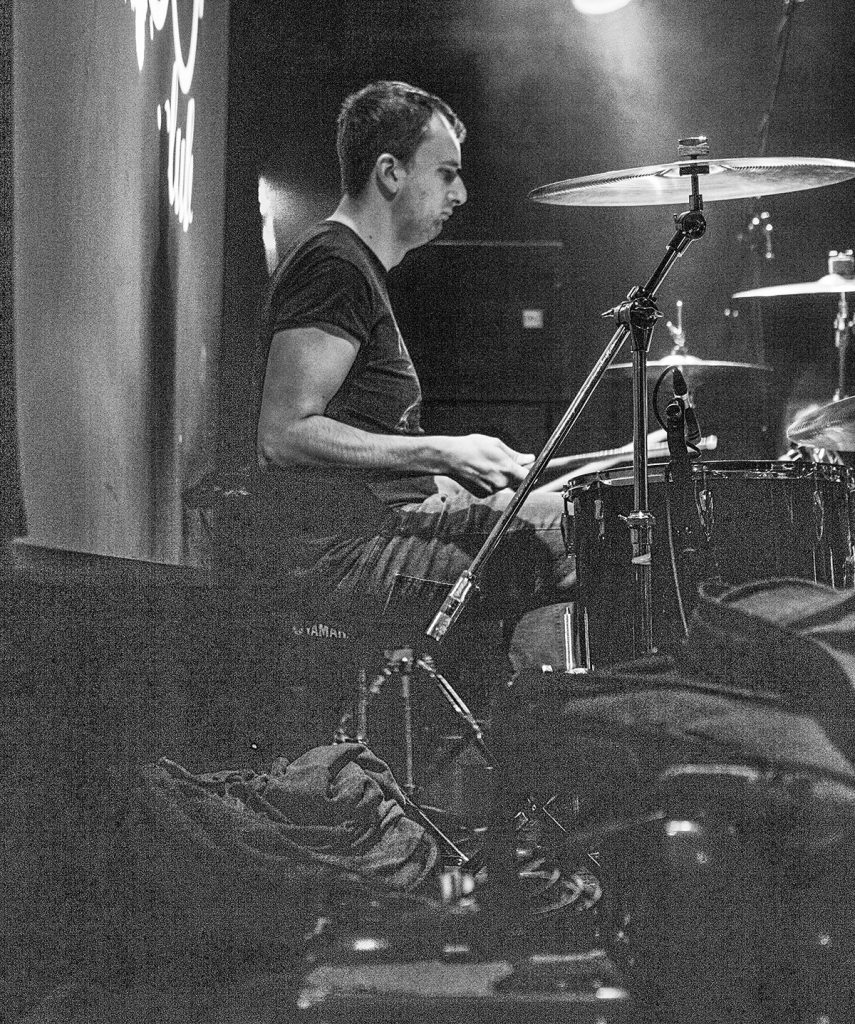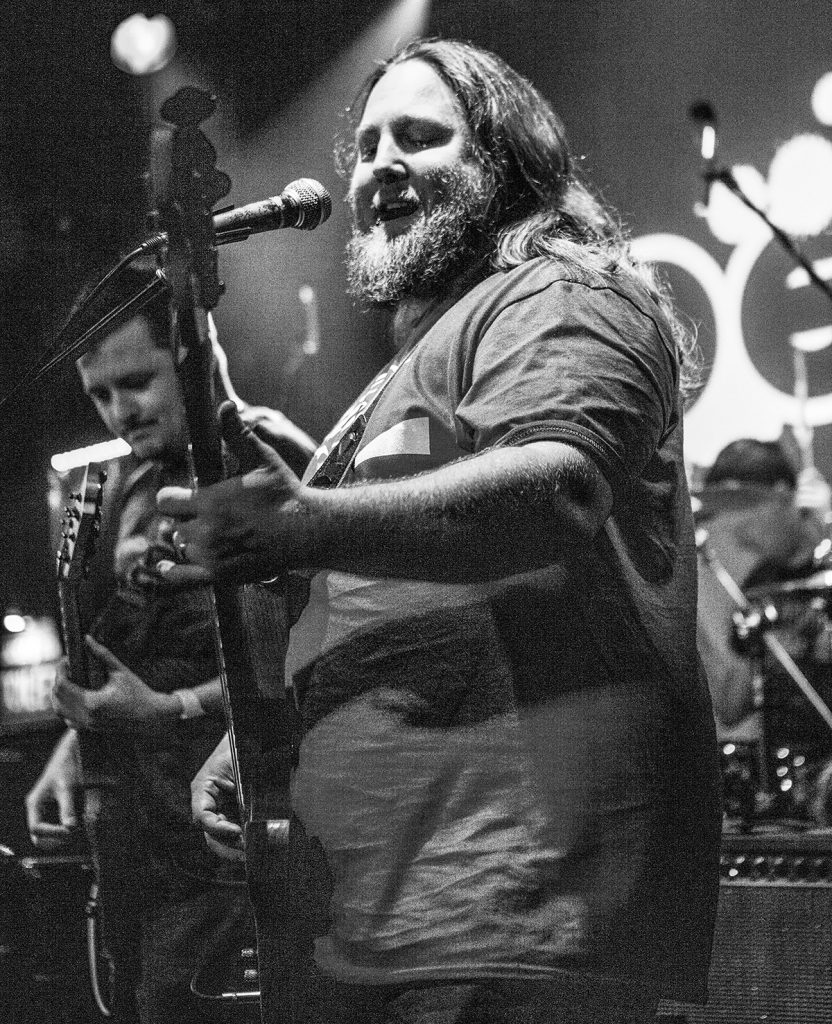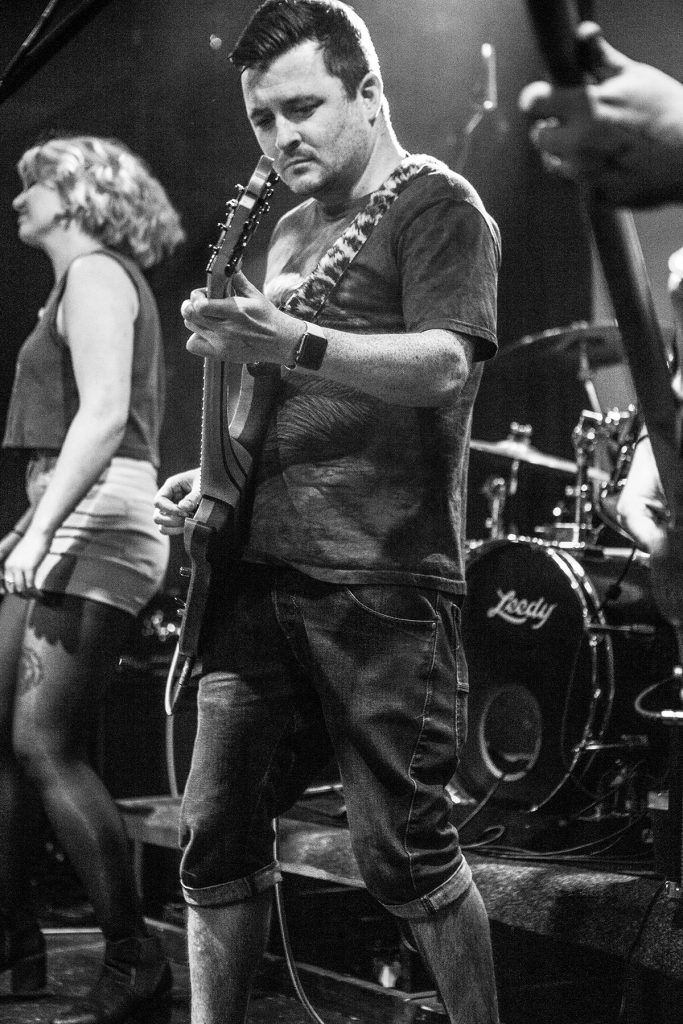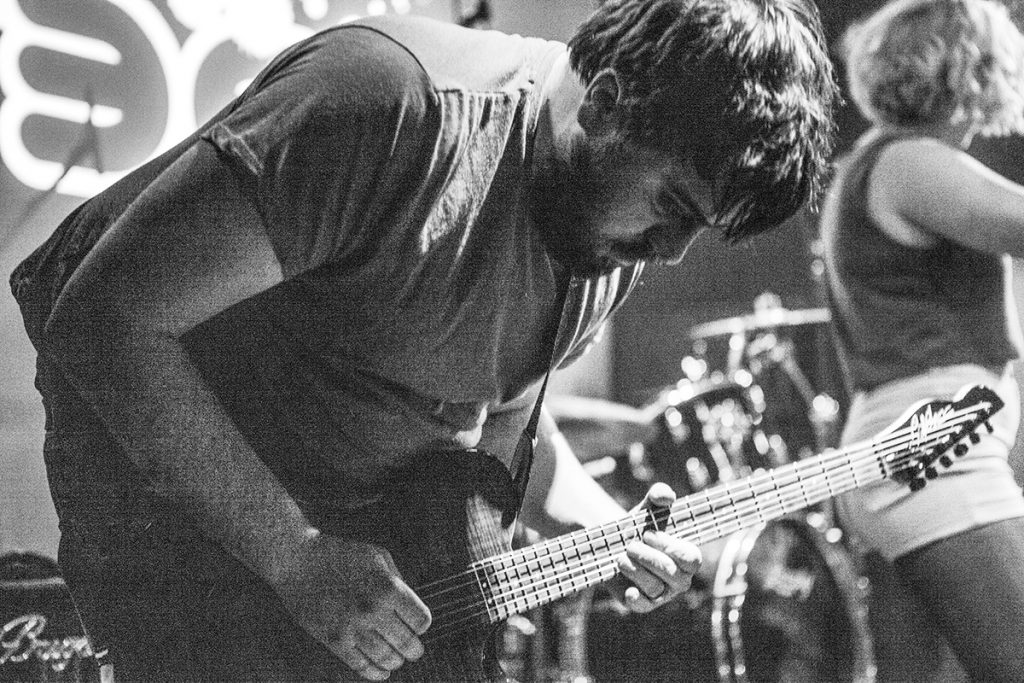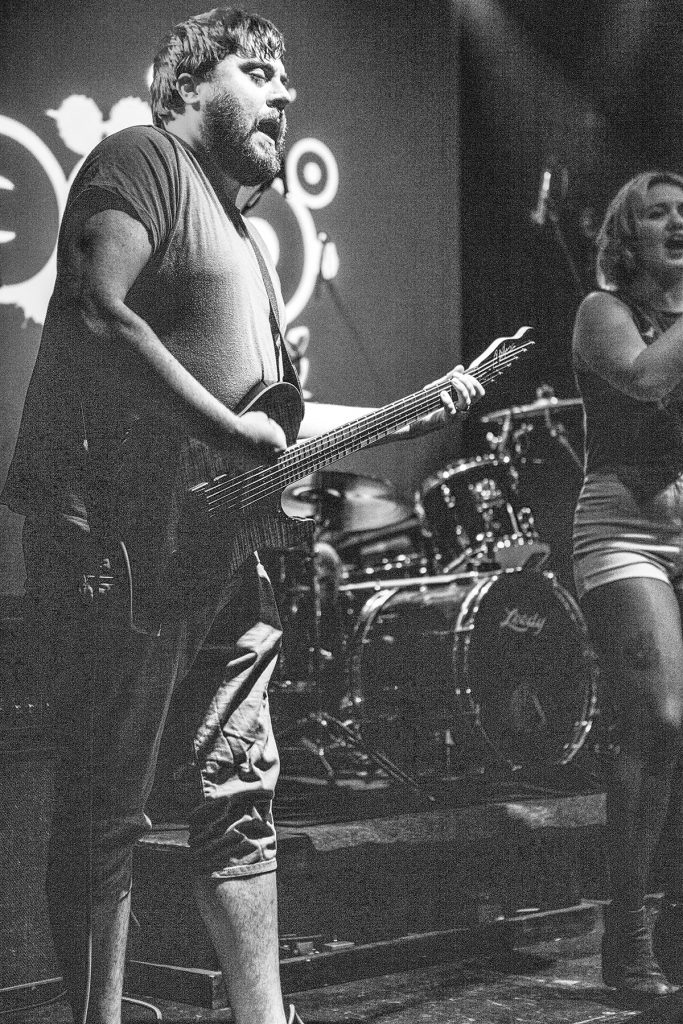 The band are great, Amy's vocals are fantastic, Ben and Alex's guitar work is great and Oli and Andy provide that rhythmic base. The thing I really like about them is the way their songs switch from sweet melodic sections to pumping it up to loud and pounding so smoothly.
They play a song they're currently recording 'Bodyshock' and this is more of an out-and-out rock track with a really earwormy tune. Keep an eye out for the release, well worth taking a listen.
I really enjoyed their set – the mix of melodic and loud in their songs, the vocals and playing were up there and, really importantly, there's variety in there not all of their songs sound the same. I'd recommend catching them live.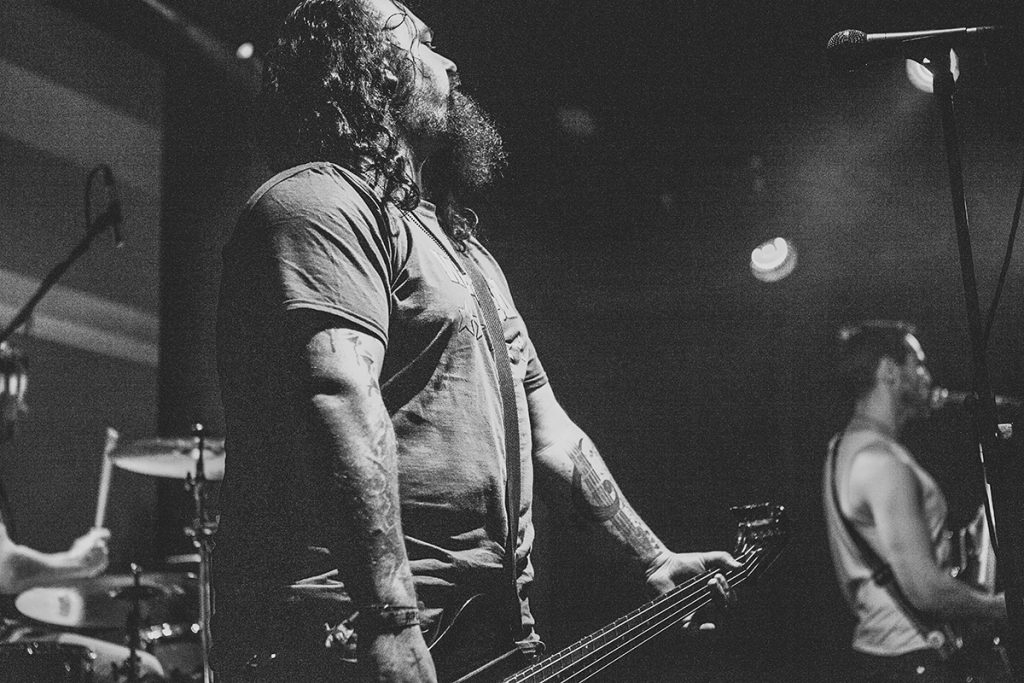 With Lords of Power I am suddenly transported back in time, for although the band play alt-rock to my ears I hear hints of The Scorpions and Van Halen and it fucking rocks. It bloody crunches, it rumbles with bass. It's melodic. I guess you could call it 'power rock'.
And their vocalist/guitarist Dave has a great voice – going from a whisper to a scream with incredible force – and he plays a mean lead as well. They go from power rock to metal but it all hangs together so well. There's something there that is very much their own.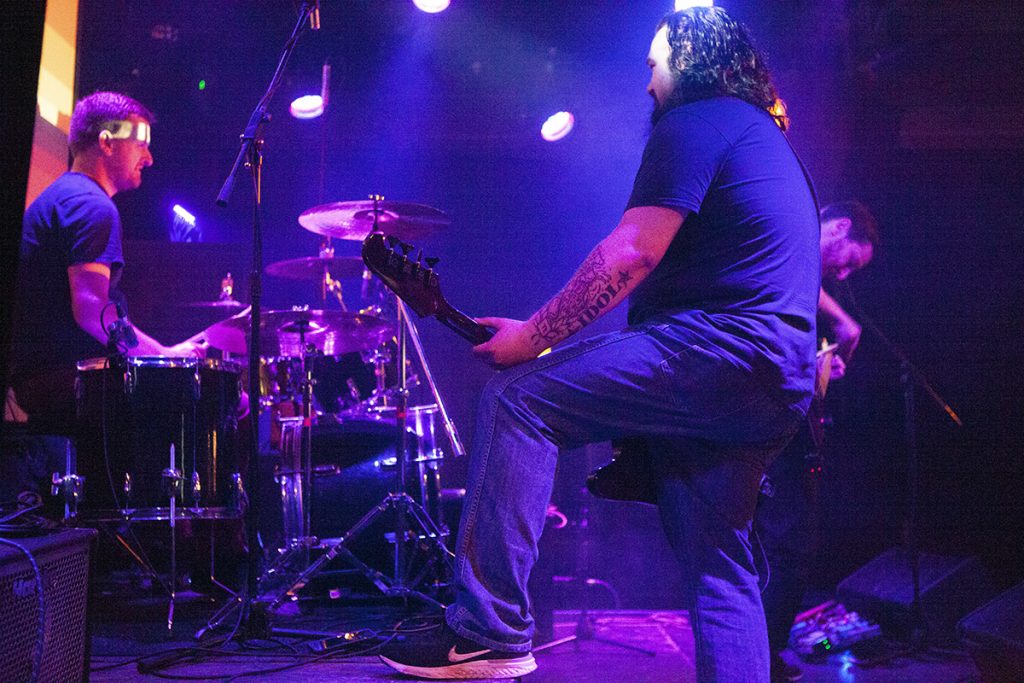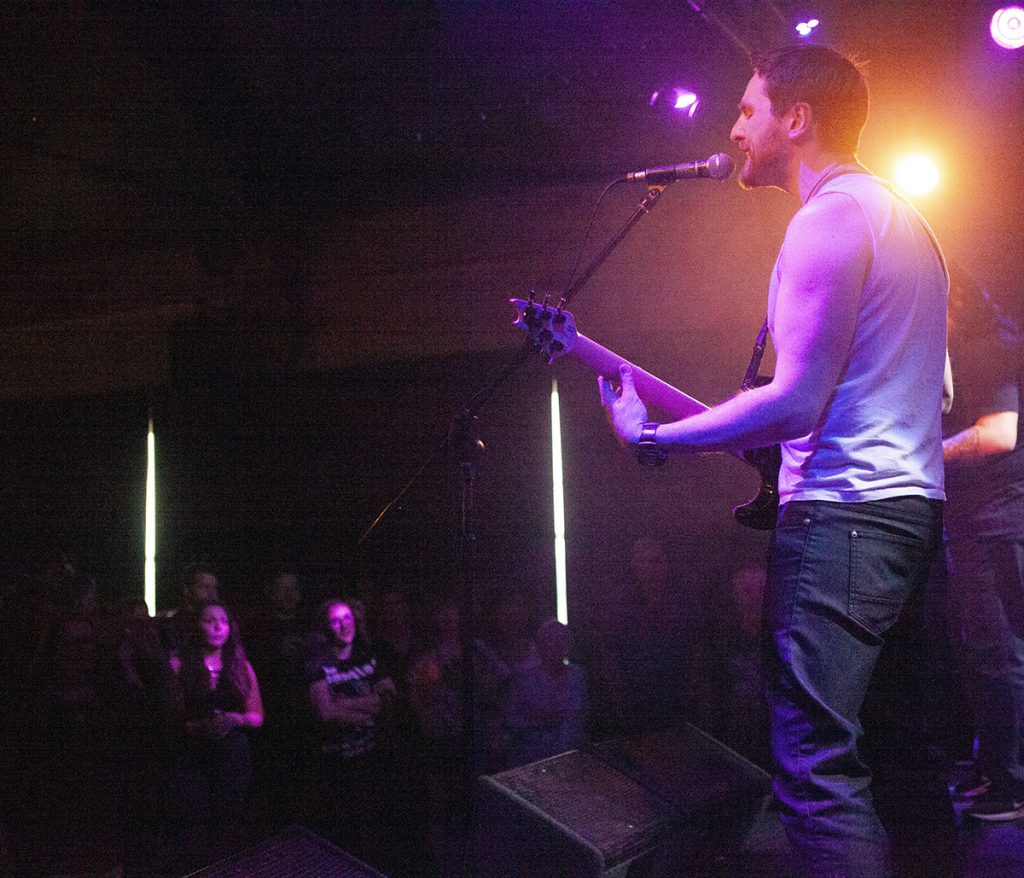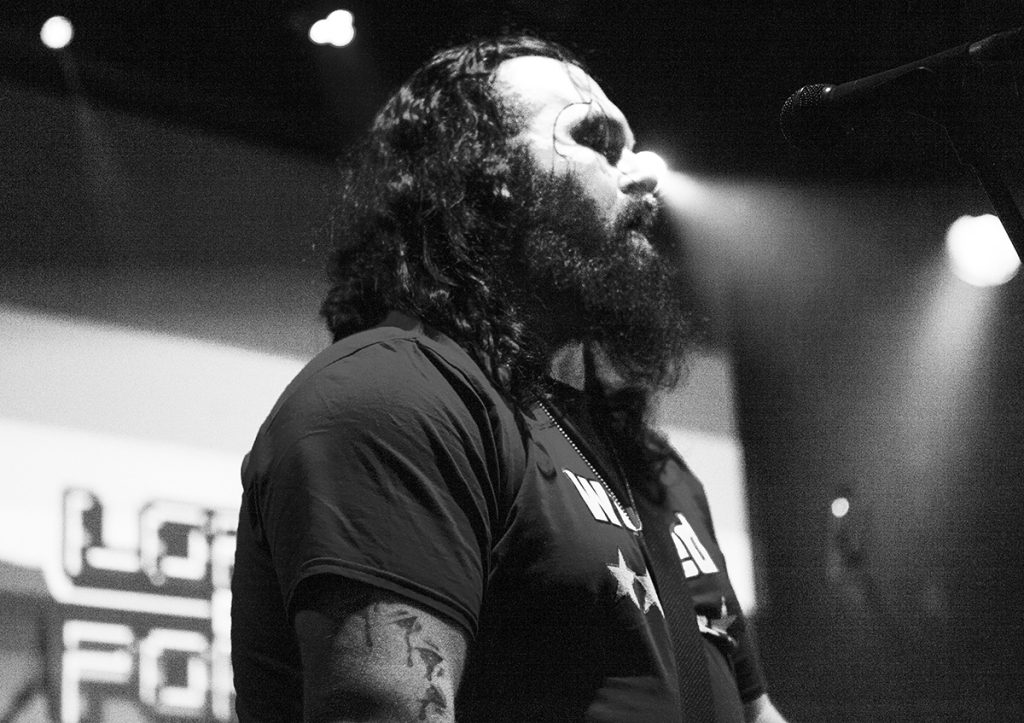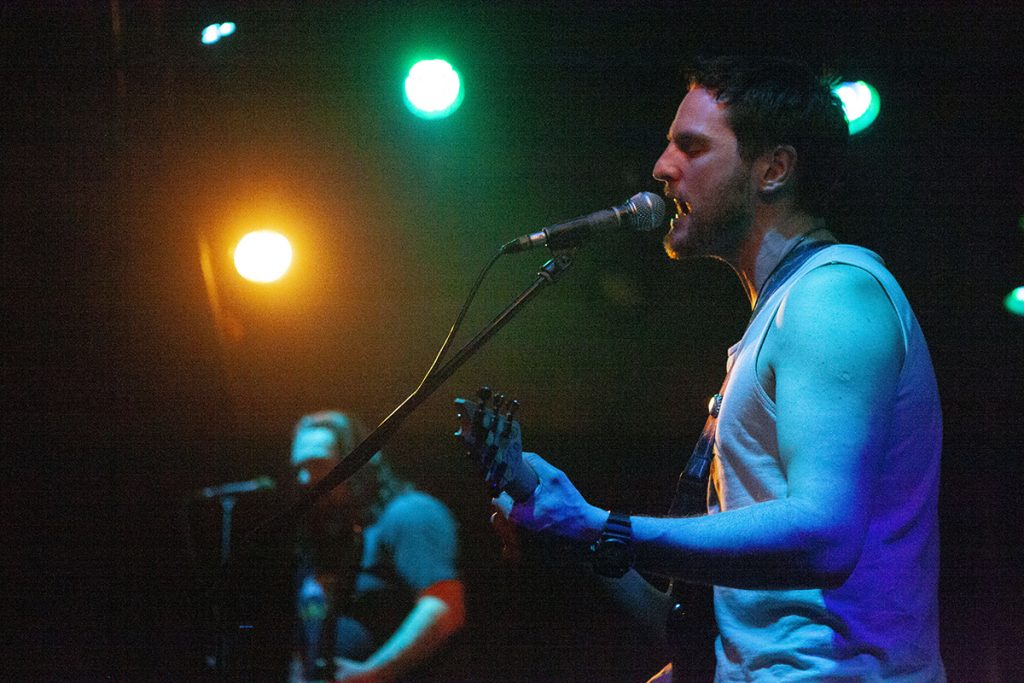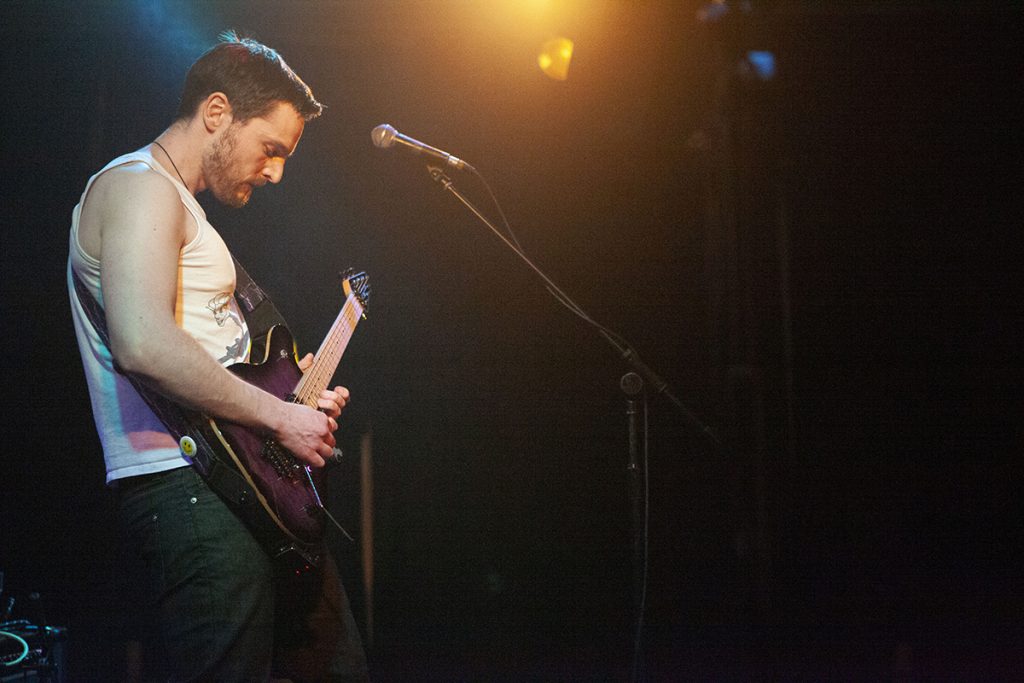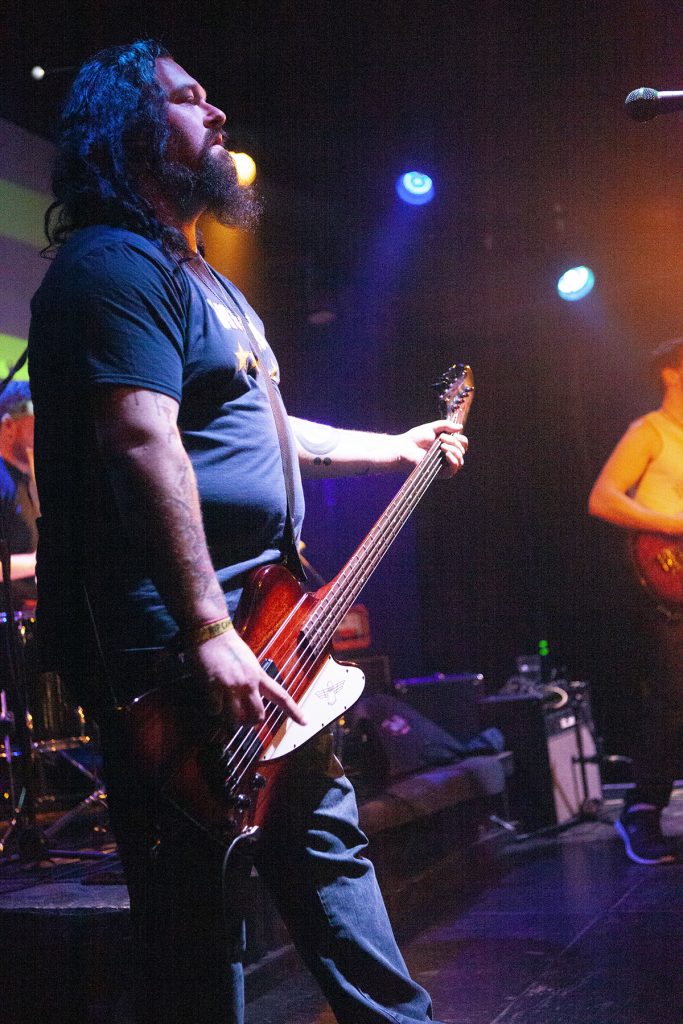 There's something of a party thing about what they do, they set out to give us a great show and boy do they succeed. Great songs, great playing. If they should be down your way, check them out.
Oh fucking hell CPSD you rock, you rock big time. Opening their set they play a track that I note 'is alternative rock but on the heavy heavy side'. They use keyboards instead of bass sometimes and that gives them something of a unique sound. It's great but the best is yet to come.
But it is with their third song 'Dubstep Blues' that suddenly they become a heavy blues-rock band, for this is a stalking swampy bluesy thing. And their guitarist let's rip. Fuck me that guy can play, his guitar is shit-hot. With seemingly little effort he rips out guitar like I haven't heard live in a long time.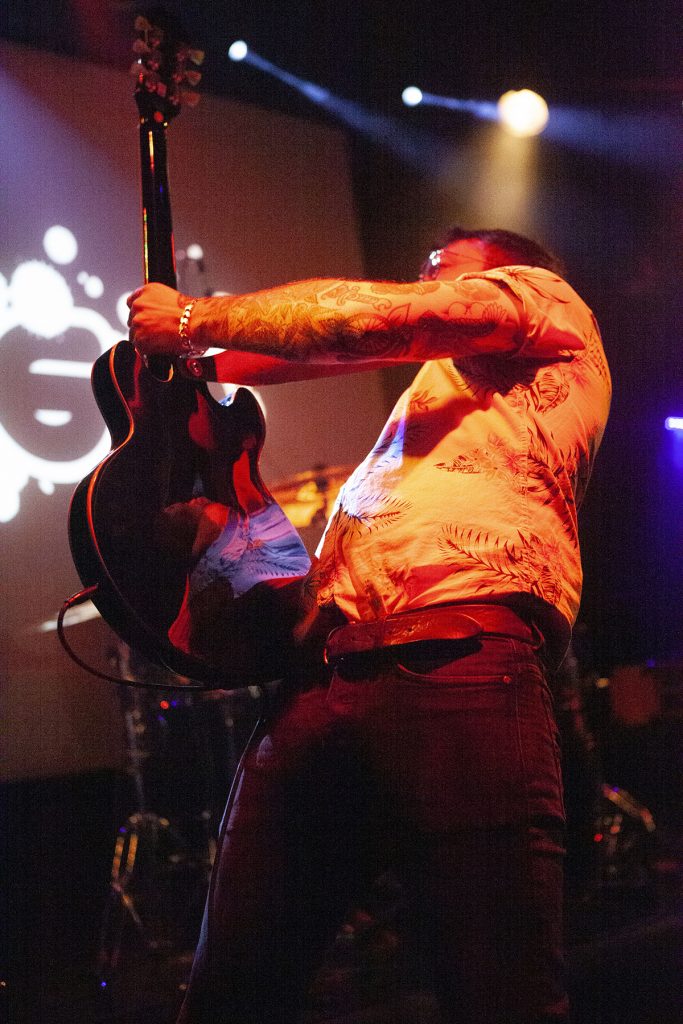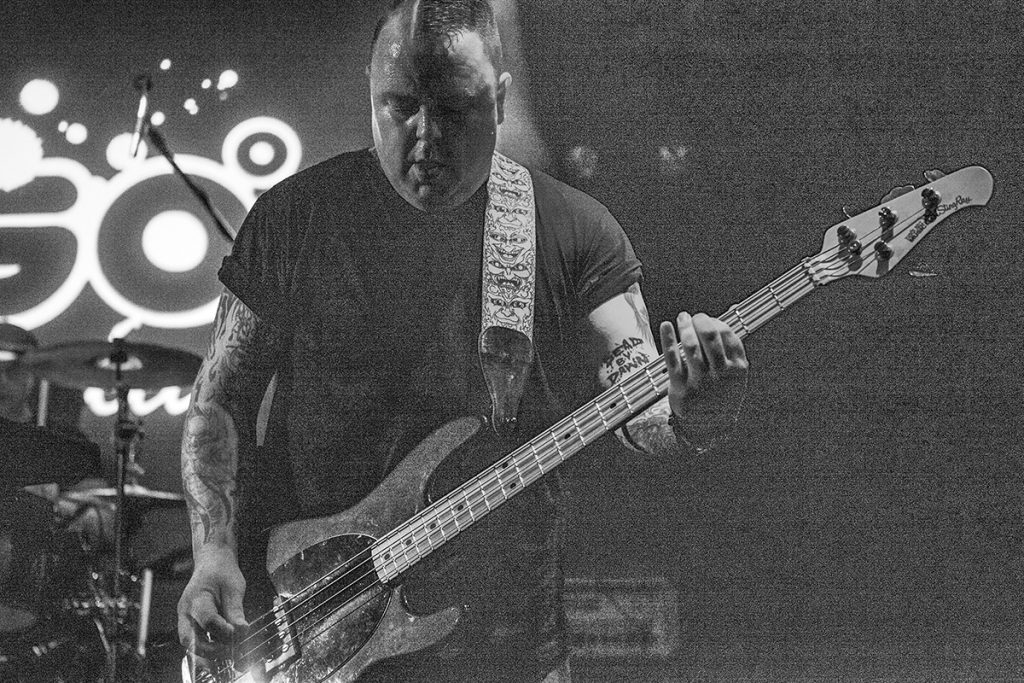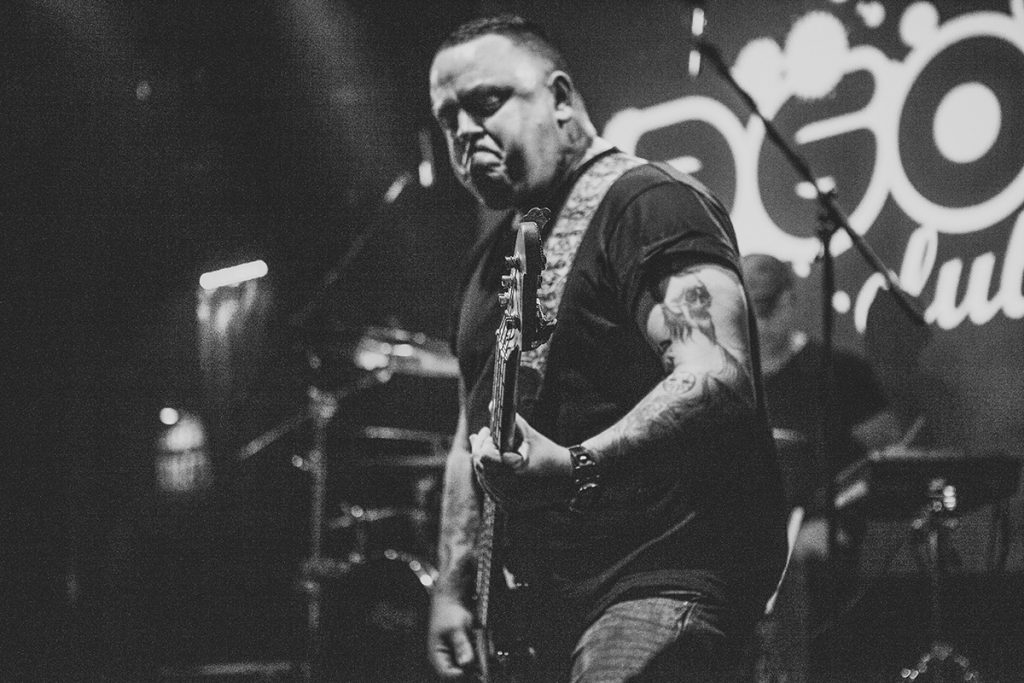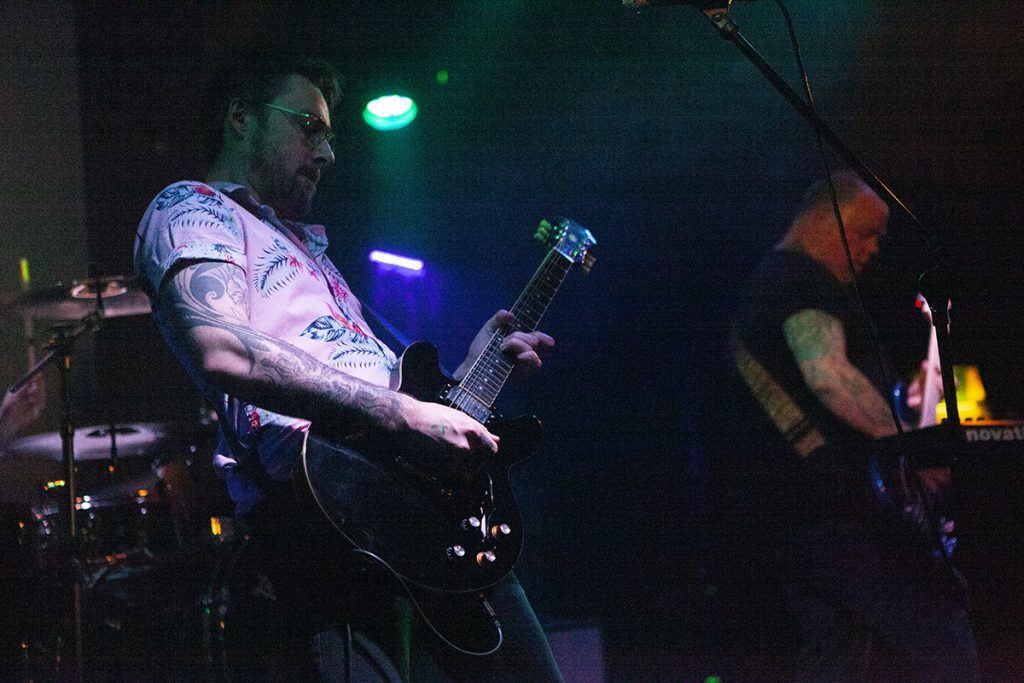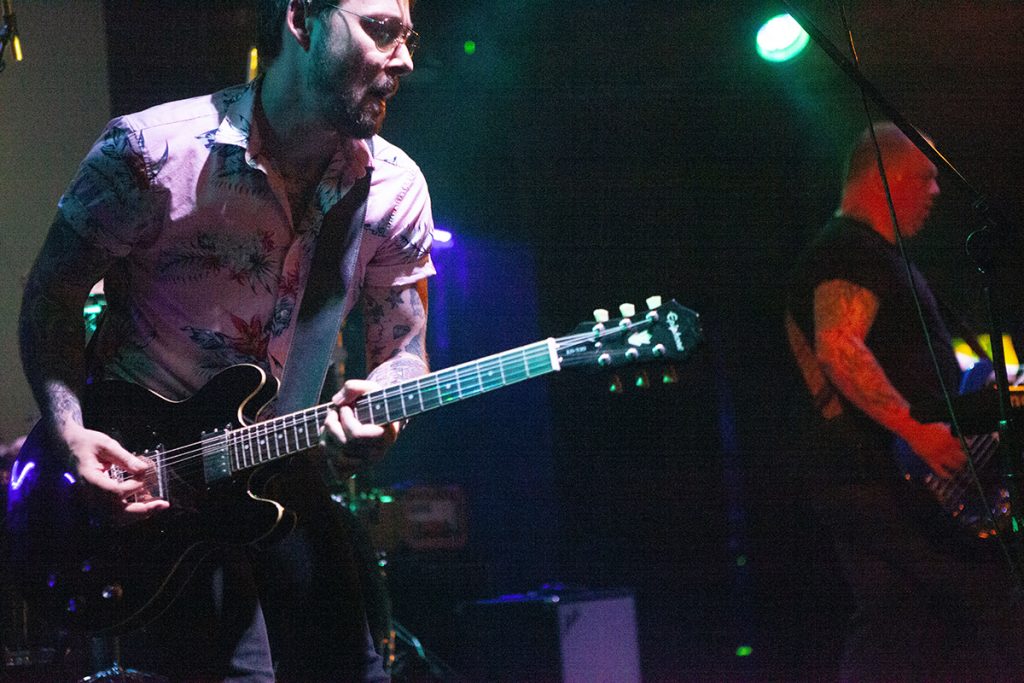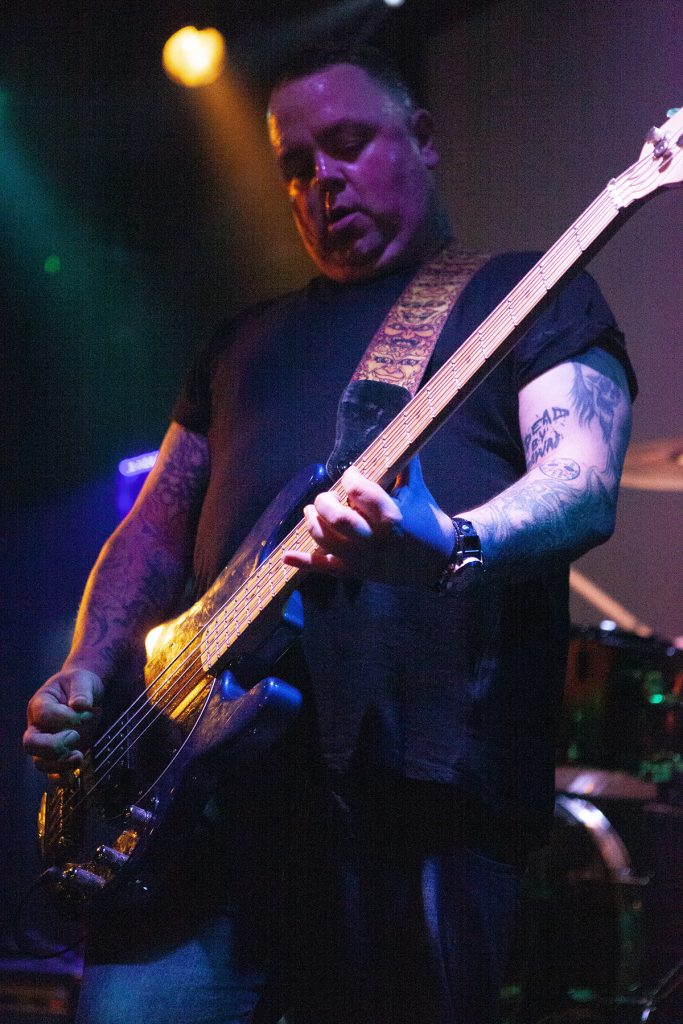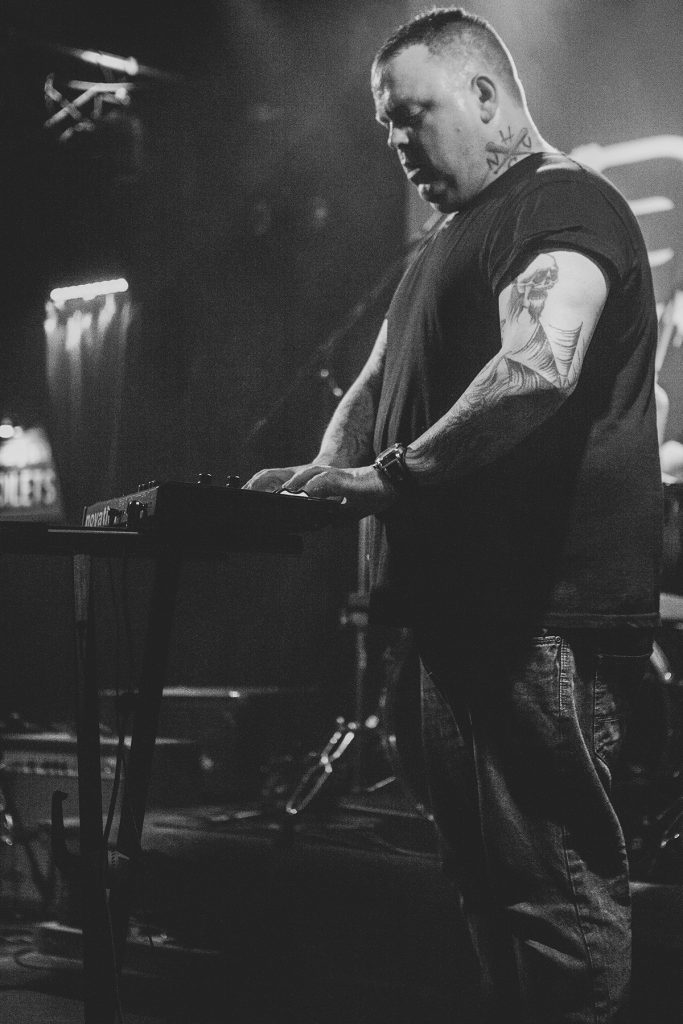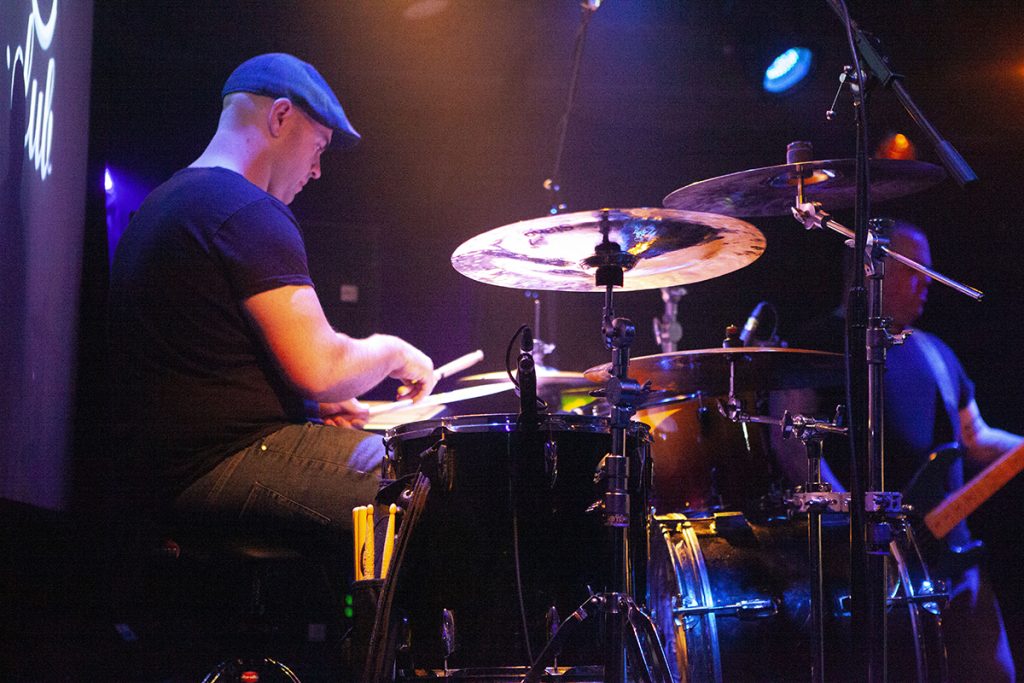 CPSD are so good, jaw-droppingly good, that all I can is to scrabble to take photos and just let that great music sink deep into my soul. Note taking, no way, this is too too good. That mix of heavy blues-rock and alternative rock is just… too good for words. Great song after great song, the playing is fantastic the whole way through their set. That guitar sears into my soul. At the end of their set I left reeling, amazed, and addicted to that sound. It's an addiction I need to feed again soon.
Look you have to see this band, you haven't lived if you haven't.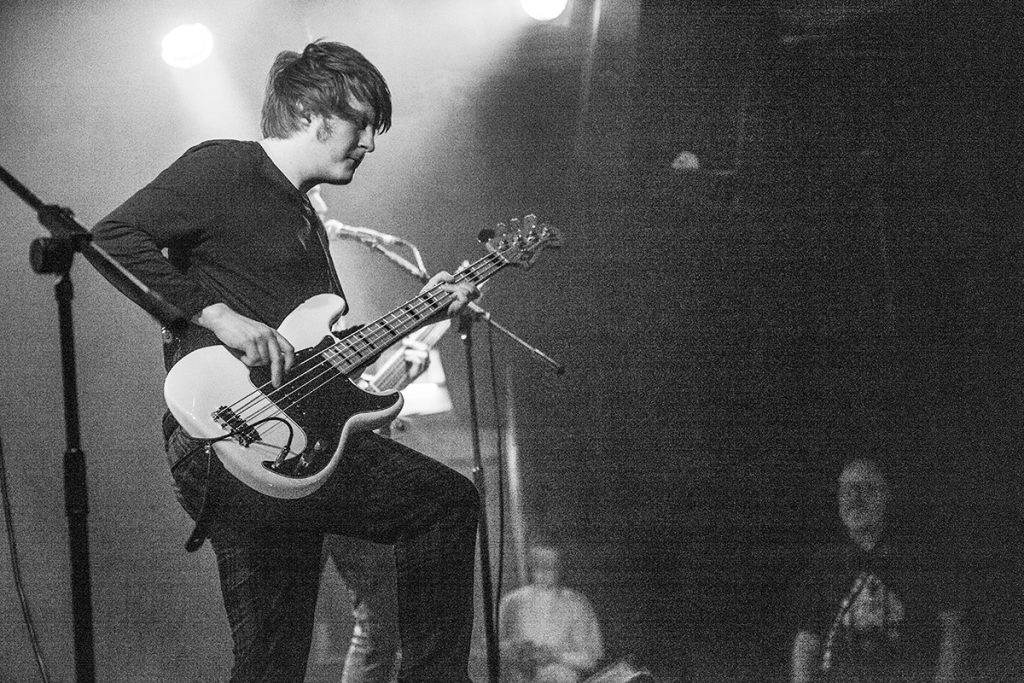 I love inFade, and after this set I loved them a little bit more. Coming on to 'Le Freak' is a brave move for a rock band but it makes sense for inFade as their music gets funkier and funkier. As a fan of the band being objective is difficult, I just like what they do too much.
It's a special night for inFade are launching their latest single 'Embers' (read our review) and tonight the band seem more hyped up than usual, it's a great set. Carl – on bass – is all over the place, he just never seems to stop moving. Max is on great form and Jonny's drumming just seems to get better and better.
They play two new songs, bit of a treat that. The first – as yet untitled – is a groovy thing that rocks hard. The second – which I failed to catch the title of, but it has the word headlights in there – is one of those inFade locked in riffing things, but it comes with a groove, it's great thing.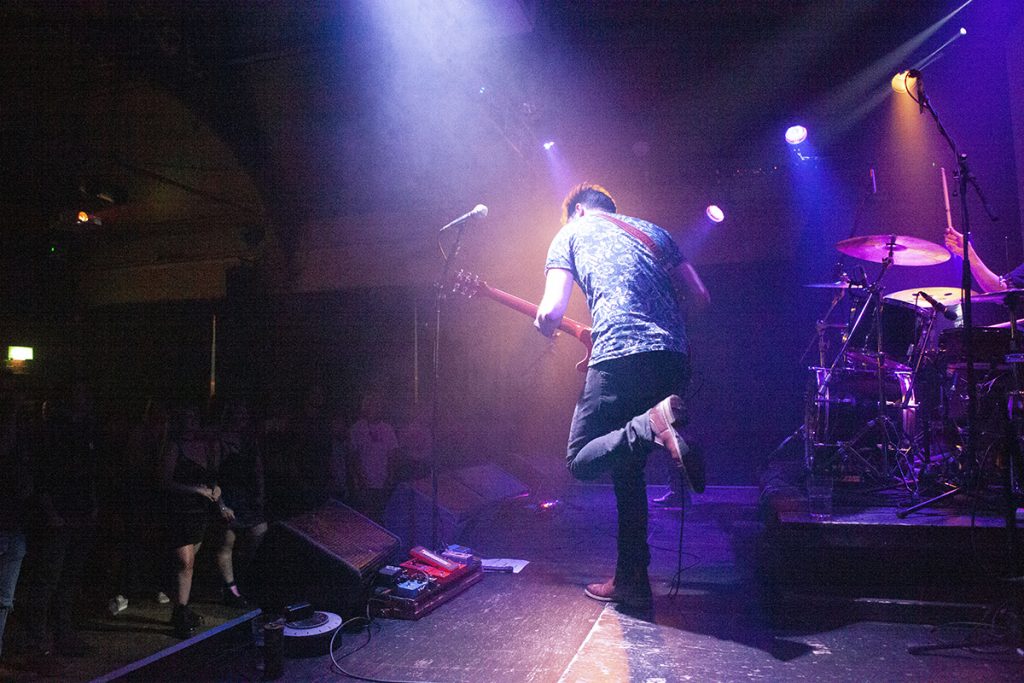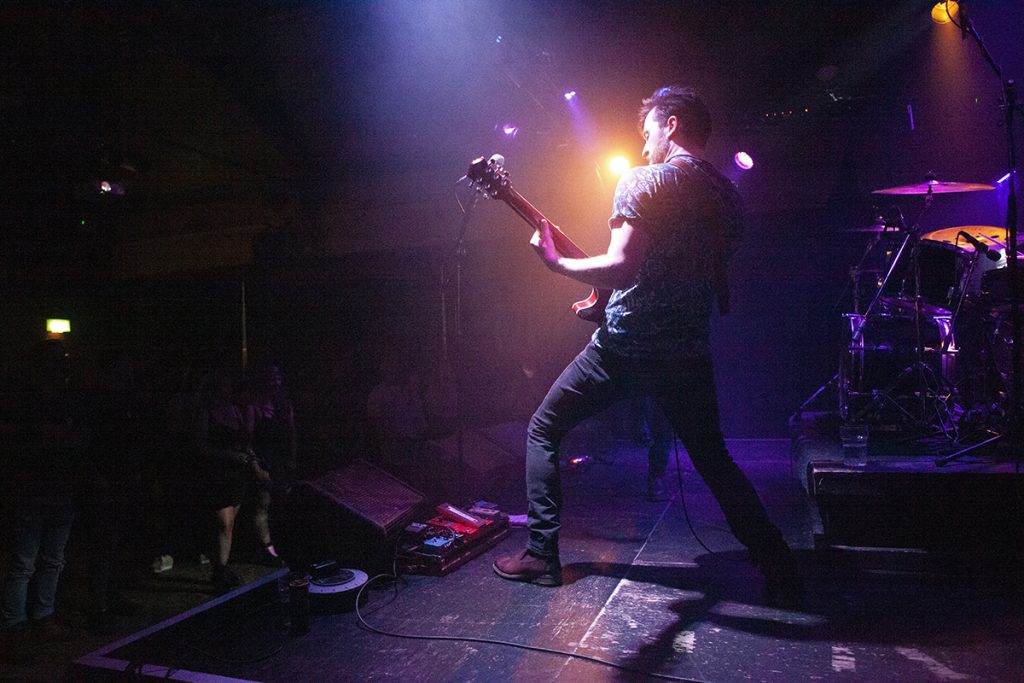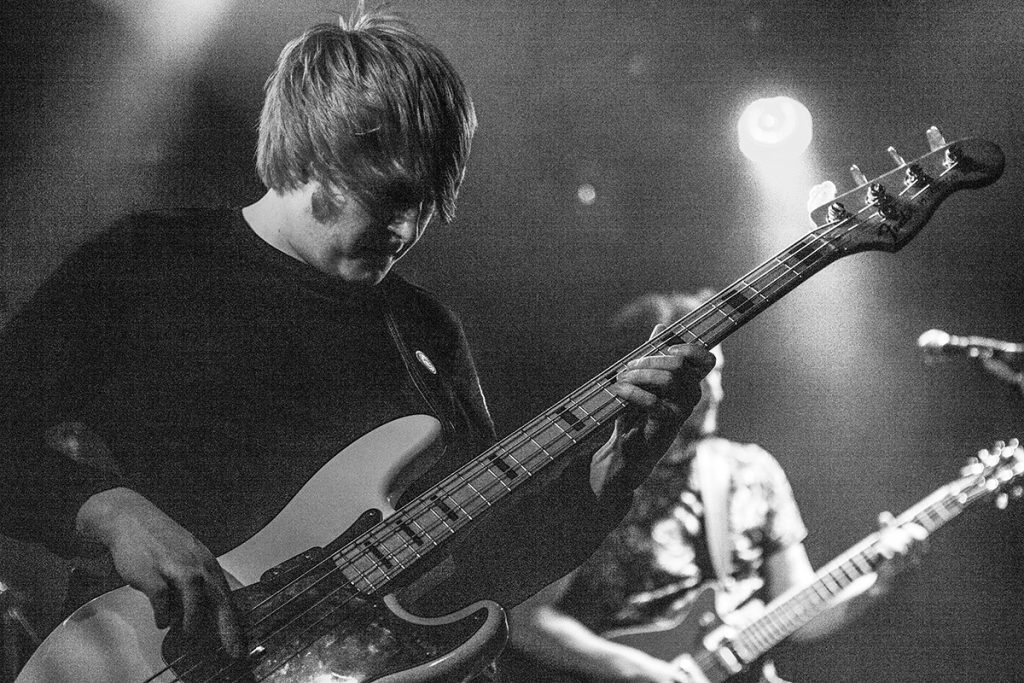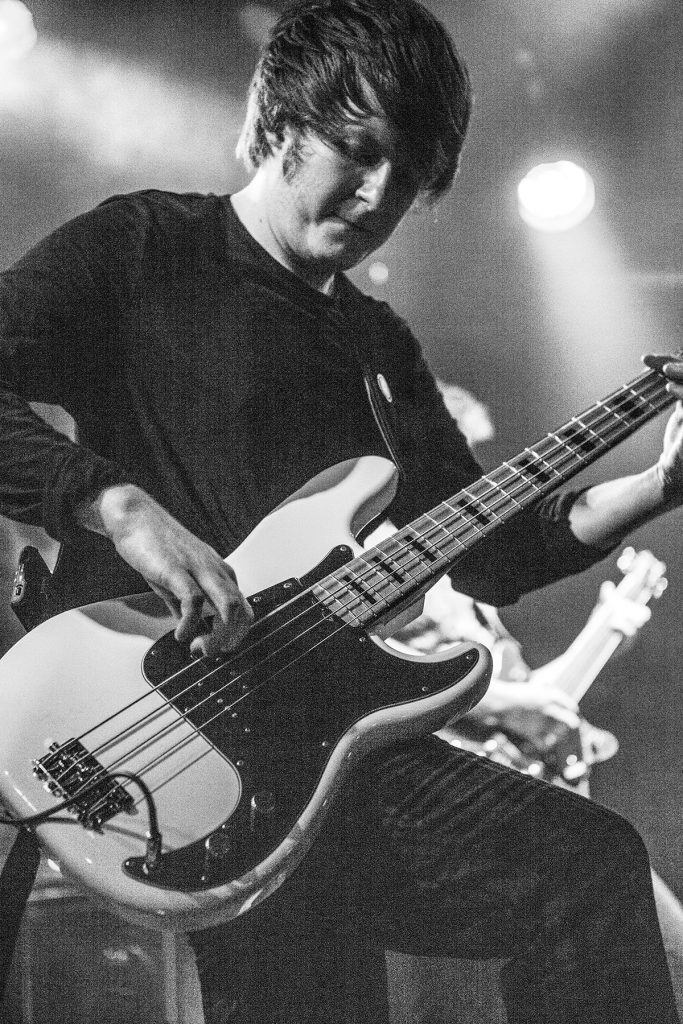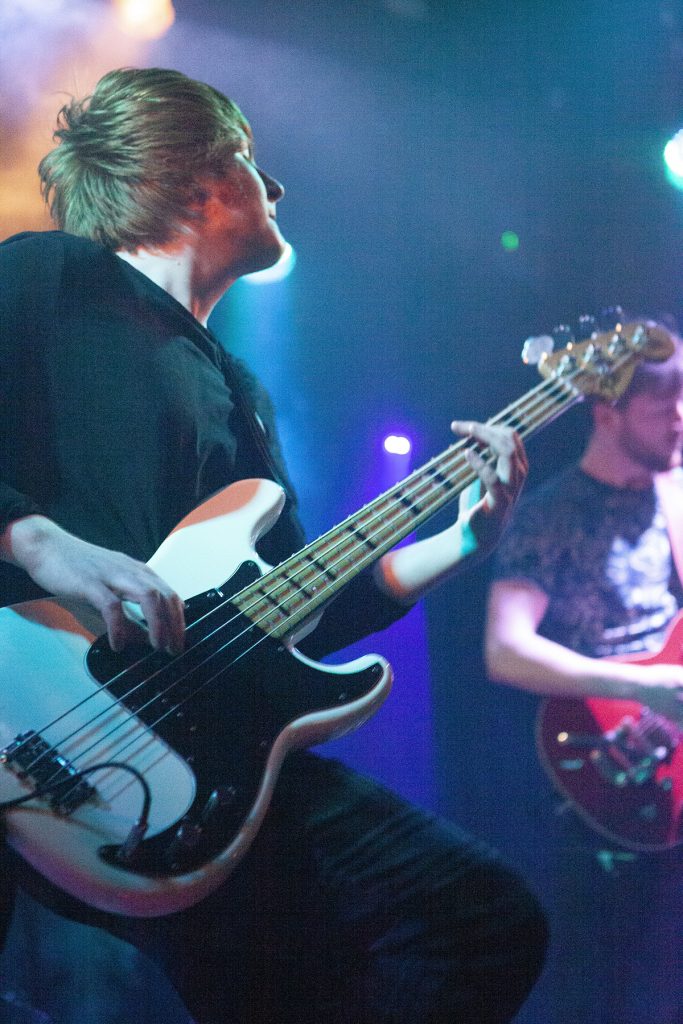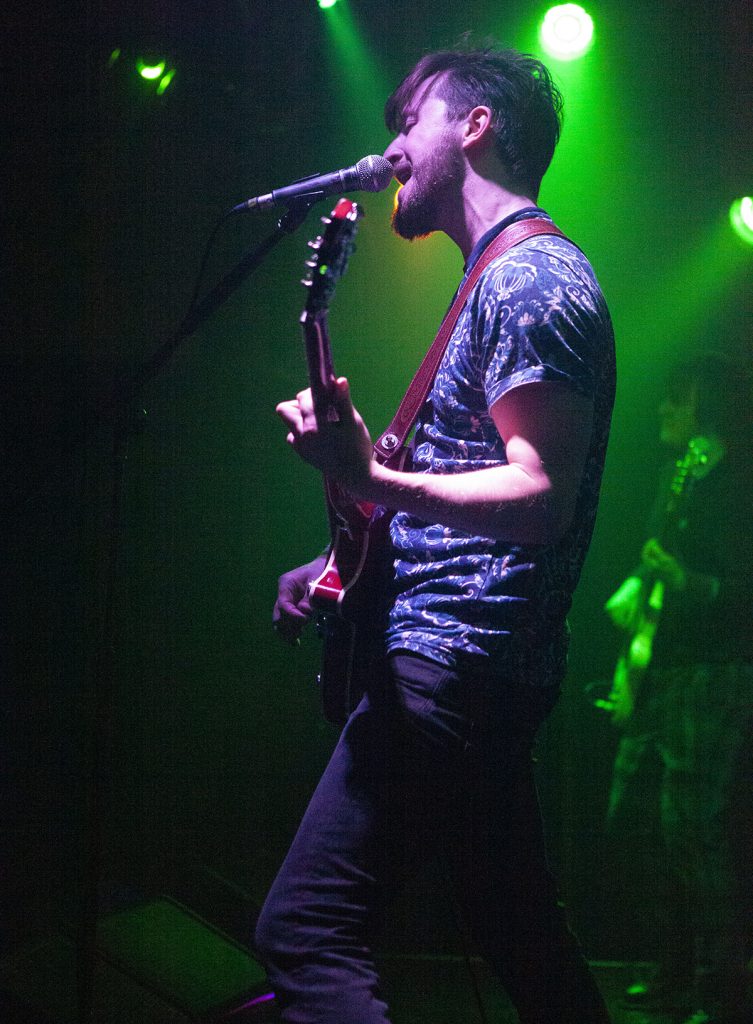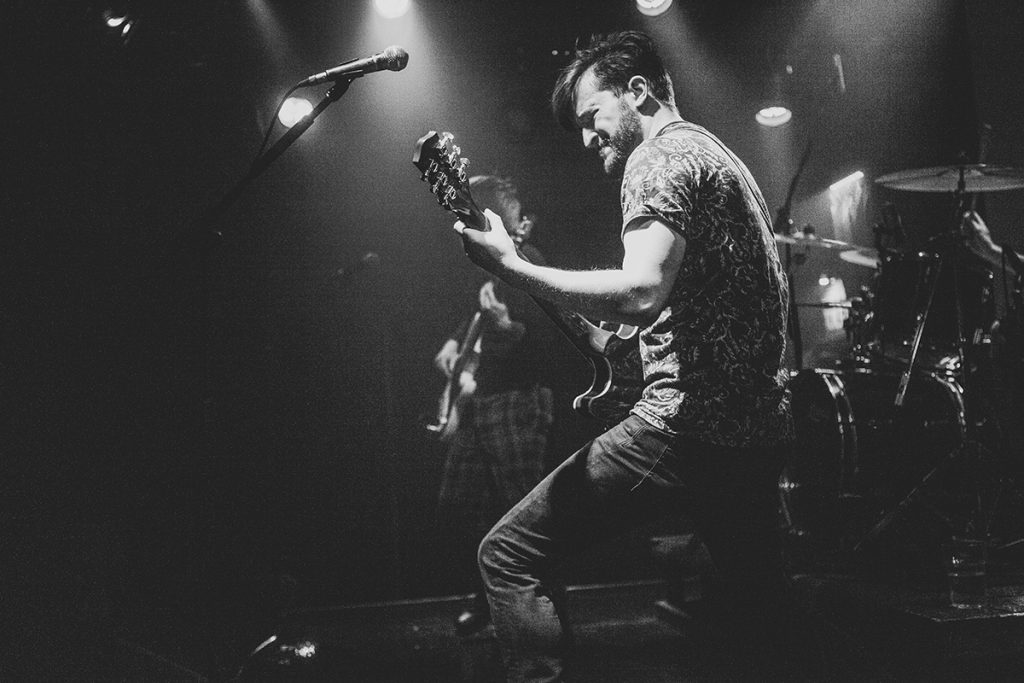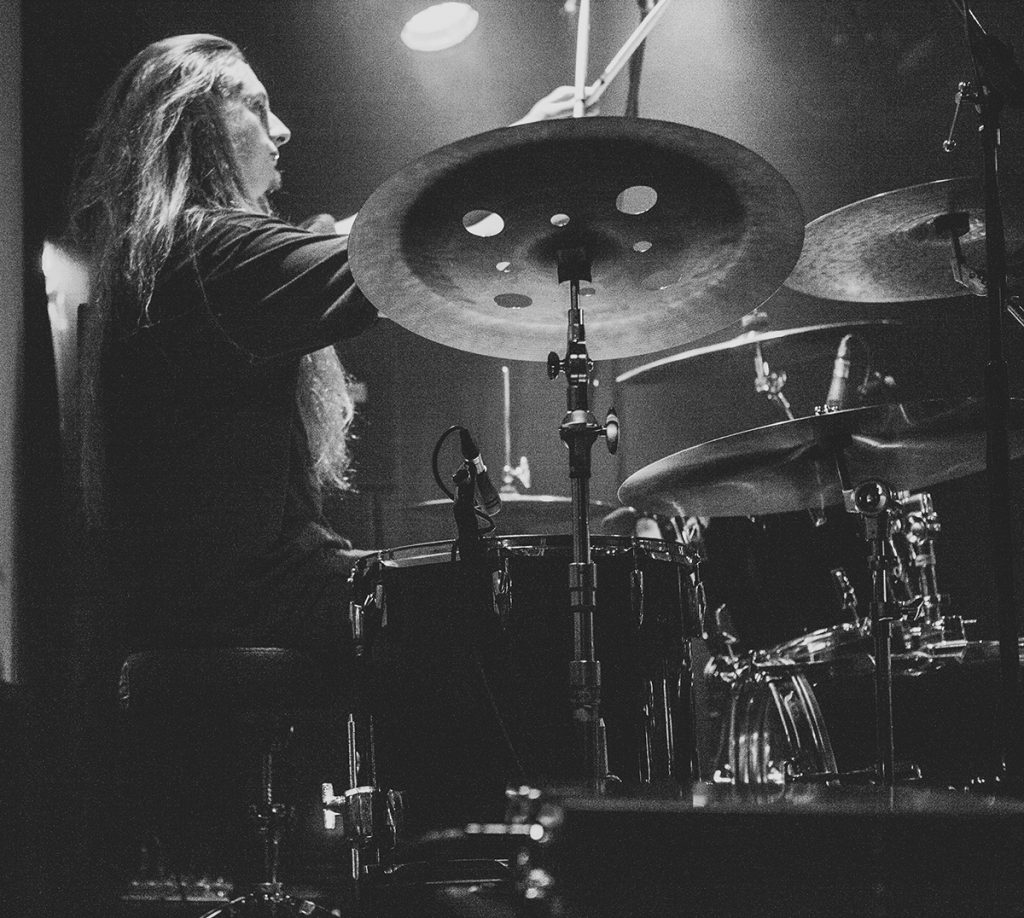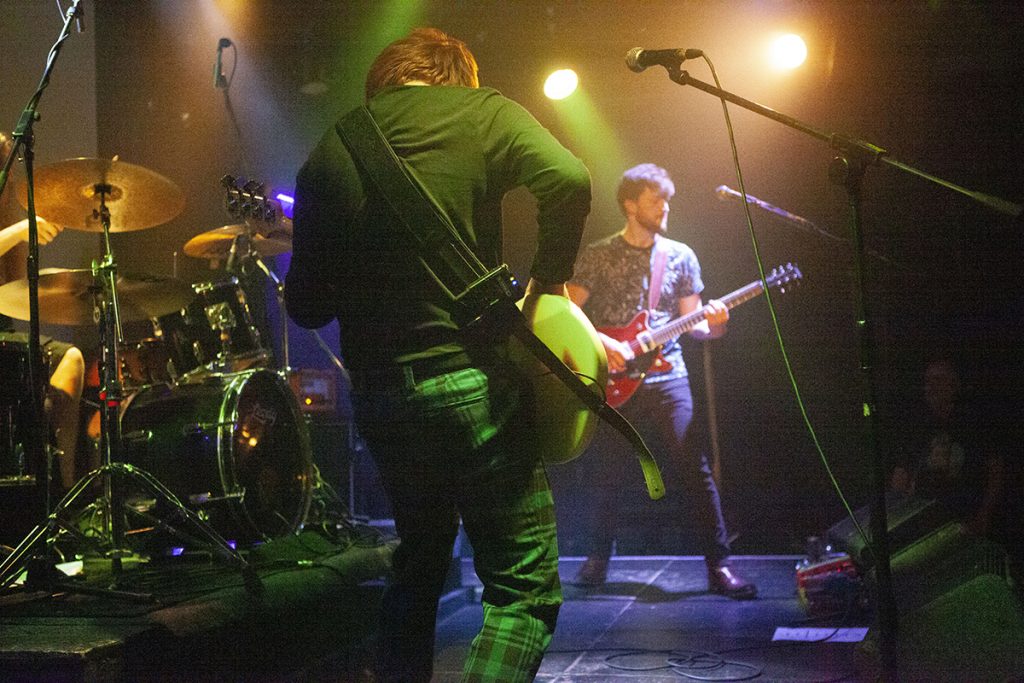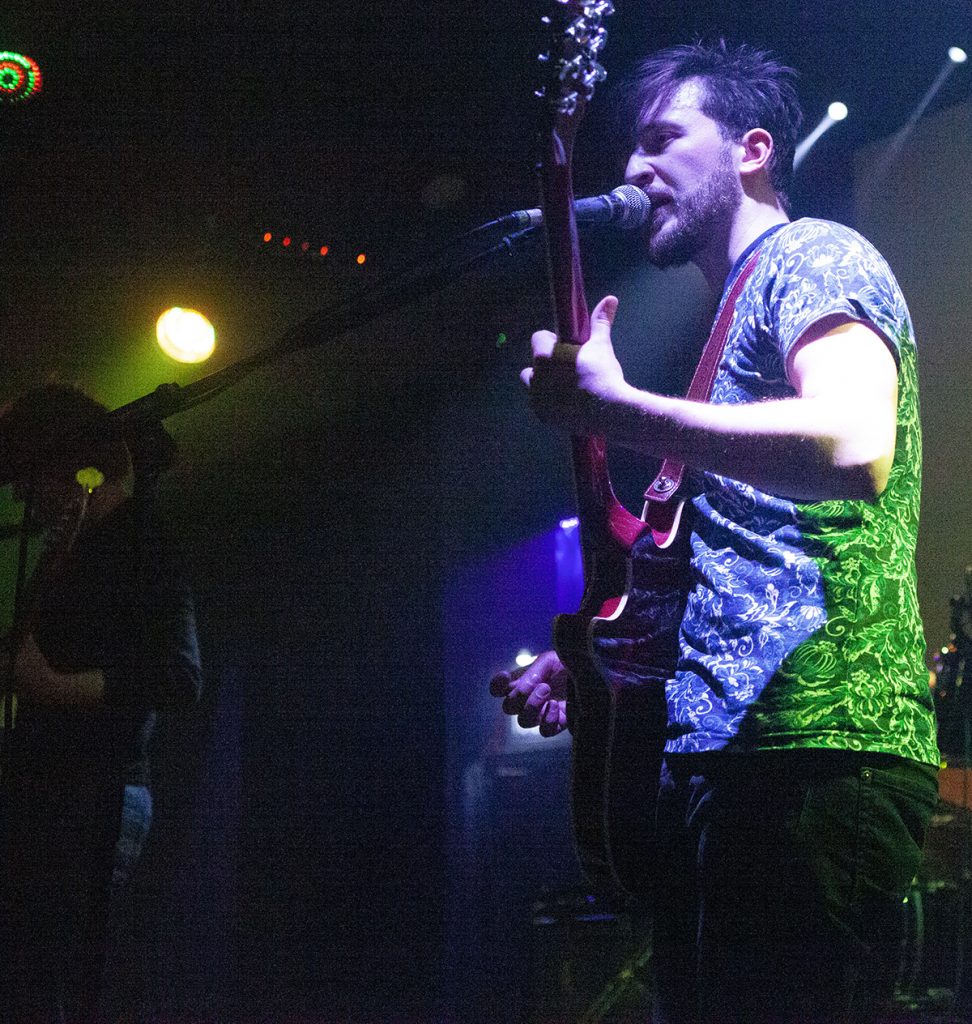 And then the new single – 'Embers'. I was slightly concerned because it has keyboards on the recorded version, what would it sound like live? However, I met the band as I made my way up to Lending Room and they told me they had a backing track for 'Embers', so that was all good. Live this sounded great, it's a wonderful big beautiful thing. This is going to be a live favourite for me.
InFade are so so good live, There's a variety in what they do that is fantastic and the playing is way up there. Every time I see them I get more and more of the nuance in the songs, it's not just a locked in riff, although when they do that it fucking rocks. Visually they're great – Carl just never stands still, Jonny flails at his drums hair flying, and Max, given the opportunity, throws himself around the stage.
I may be a fan, but the 'objective music reviewer' in me is as impressed. You like great rock music go see inFade play, go see them now.
All photos on this page © Frank Roper Photography