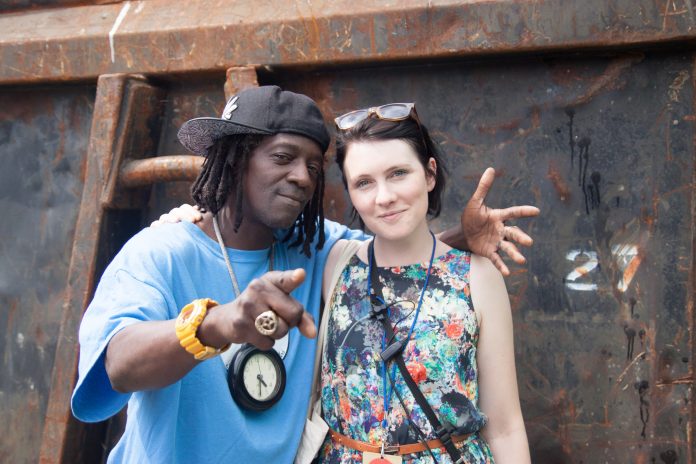 The prestigious UK Festival Awards have announced that Sarah Nulty, the Director and co-founder of Sheffield's Tramlines Festival, will be honoured with the 'Outstanding Contribution to Festivals' award at its forthcoming ceremony on 6th December at the Troxy in London. Sarah, aged 36, passed away, just weeks before Tramlines' 10th birthday following a short illness.
Sarah joins an illustrious group of festival professionals in receiving this award. Past winners have included Michael Eavis (the founder of Glastonbury), Rob Da Bank (the founder of Bestival) and Fiona Stewart (the founder of Green Man). This award can be considered the highest accolade for any individual working in the UK Festival industry, which is recognised as a world leader in this area.
Sarah came to Sheffield as a student in 1999 and following various roles in the local music industry including managing venues and running events, she was appointed Festival Director of Tramlines in 2013 having been instrumental in the launch of the festival in 2009.
Tramlines Festival was an immediate success, bringing hundreds of thousands of people to Sheffield in its first year. Through Sarah's stewardship, the festival overcame fundamental changes in the way it was funded and delivered, and the hugely successful 10th edition was testament to her tremendous work ethic and passion for Sheffield music.
This latest award can be added to an impressive array of awards and honours bestowed on Sarah. On 6th November she was given an Outstanding Contribution Award from the Association of Independent Festivals, and she also received a Civic Award from Magid Magid, The Lord Mayor of Sheffield. Sheffield City Council have created a permanent memorial for Sarah in the form of a commemorative plaque at Devonshire Green in Sheffield City Centre, the original home of the main stage for Tramlines Festival.
Tramlines Operations Director Timm Cleasby commented: "We are all so proud that Sarah has received this hugely deserved award. To be recognised by the UK Festival Awards for all her hard work, drive and determination, is a true honour to her memory, and to the legacy she's left behind in Tramlines".
In announcing this award, Michael Baker of the UK Festival Awards said: "The legacy Sarah leaves behind is in Tramlines, the festival industry, and the inspiration and encouragement she's given to young women who aim to follow in her footsteps. Her work across Sheffield spanned nearly two decades and led to massive benefits to the city"