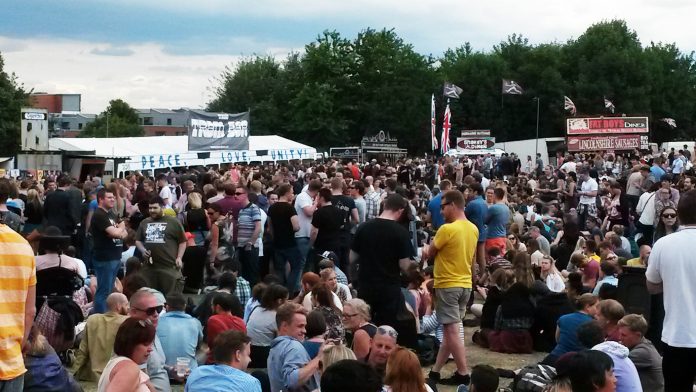 An urban festival that successfully brings together a whole community in enjoyment of some of the best contemporary music is certainly revolutionary. But rather than lots of power politicking, everyone has fun and no one dies.
At this year's festival, Tramlines' 7th year on the run, we actually had some Karl Marx lookalikes on stage in the shape of Feral Brood. Playing on the fringe at the Crystal stage on Saturday, the wonderfully-bearded Sheffield band set the tone. Their relentless rock produced a crescendo of orchestrated sound that allowed a fortunate few to surf the wave to something close to ecstasy. It was hard to decide who enjoyed the show more: the performers or the punters.
In simple figures, Tramlines 2015 involved 200 artists entertaining 100,000 people over three days at 30 venues throughout the city, and all for a weekend pass that cost just £30. Headliners included Basement Jaxx, De La Soul, The Charlatans, and Motown queen Martha Reeves, whose anthem 'Dancing in the Street' best sums up the festival.
But Tramlines prides itself on always staying on the new wave side of cool with 'hot' acts being the exception rather than the rule. Instead, aficionados are offered the chance to spot potential stars of the future.
On the basis of visits to six venues over Saturday and Sunday, it's fair to say that Local Sound Focus was impressed.
The sight of local folk-rockers Seven Tors at Sheffield Cathedral bathed in the light of the stained glass windows was certainly something to behold; as was that of the MC, DJ, eight horns and two percussionists of Sheffield's Renegade Brass Band on the new Main Stage at The Ponderosa, a recreation ground just outside the city centre. So far, it was still Saturday, when the sun shone, the streets were packed, and that line about 'one big party' was true for once.
On the Sunday, we were back to British summertime, i.e. it rained. The drastically reduced audience was now made up exclusively of hard-core music fans determined to see their favourites. Bolton's punk-pop band Buzzcocks, for instance, just a year away from celebrating their 40th anniversary, managed to draw a crowd to the Main Stage. Hits including 'Ever Fallen in Love' and 'What Do I Get?' were clearly enjoyed equally by old and young.
Buzzcocks was followed by another hit-maker in R&B rapper Neneh Cherry backed by electronic duo RocketNumberNine. Resplendent in charcoal shift dress and bright orange pumps, Cherry rapped to danceable clubland beats until the sun actually came out for a moment to greet her 'Buffalo Stance'.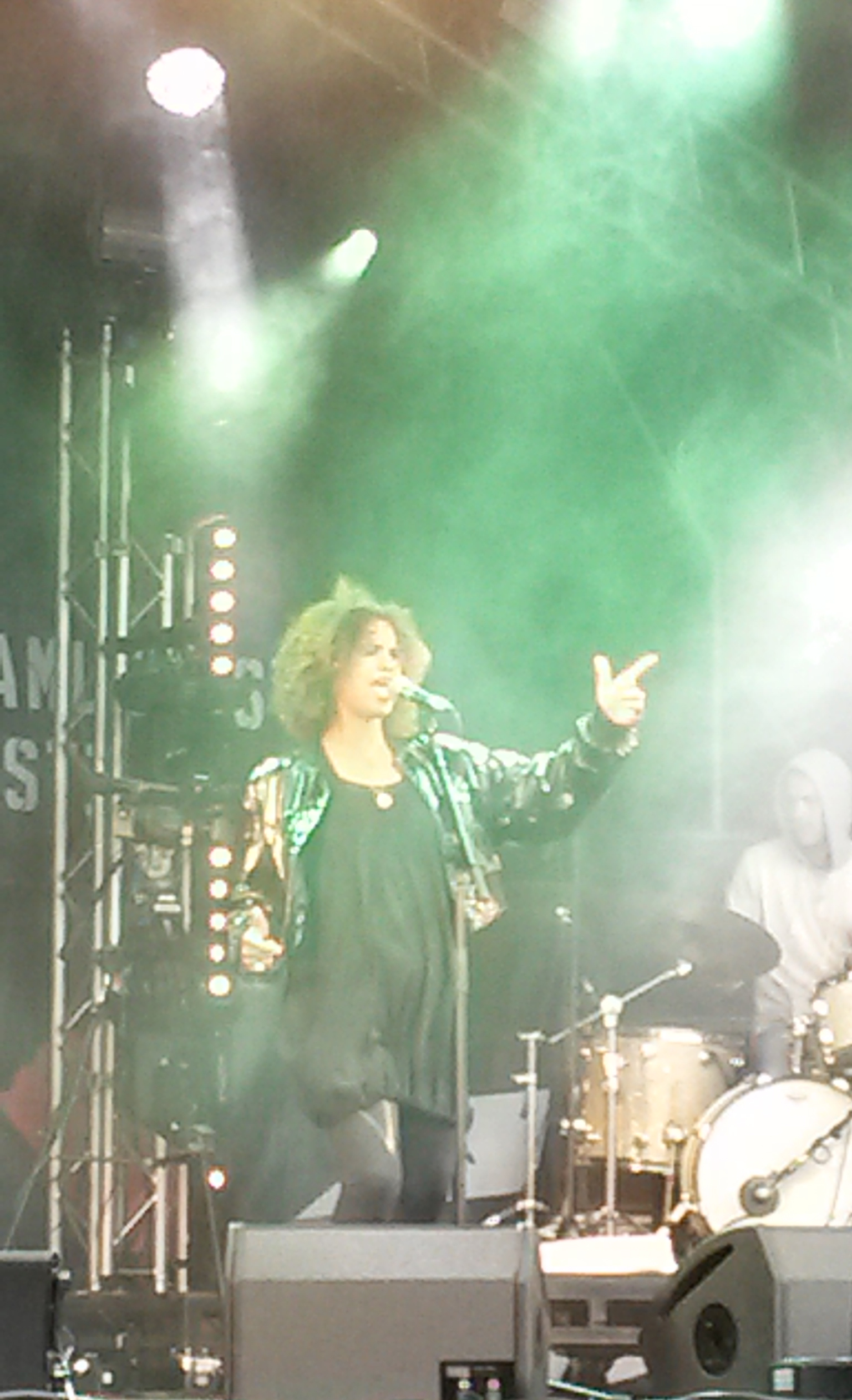 Tramlines' former main stage is at Devonshire Green, a short walk from the centre, which hosted a number of Sheffield bands over the two days. Most notable, arguably, were The Sherlocks, who've already clocked up 500 gigs in their four years on the road.
Having already written about the band on this website (BAND FEATURE: The Sherlocks), I actually broke into a run to ensure I arrived on time for their set, The 'boys' as manager Brian Epstein used to call The Beatles, were nicely turned out as usual to play their tuneful guitar pop. They played a total of seven songs, including singles 'Live for the Moment' and 'Escapade', brand new song 'Blue', and 'Chasing Shadows', whose chorus remained on my lips for some time after the show.
During their set, lead singer Kiaran Crook couldn't help mentioning the band's recent appearance at The Leadmill. So it seemed only natural to head out to Sheffield's iconic music venue as a grand finale to this coverage of Tramlines 2015. And, as fate would have it, the very last act on the agenda produced the outstanding performance of the weekend. Boy, are Kid Wave good!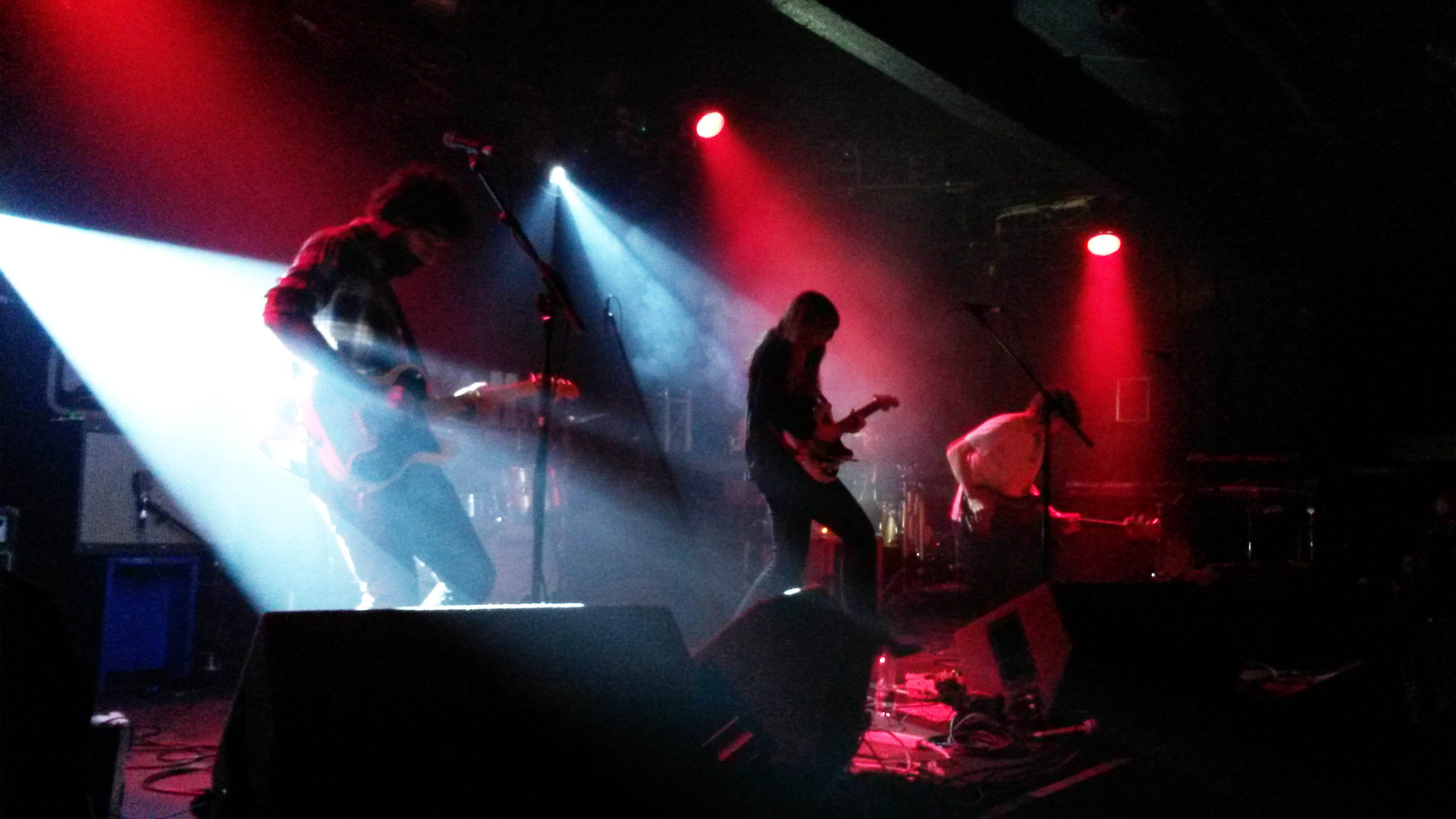 They have a great name and a charismatic lead singer in Swede Lea Emmery, who moved to London four years ago to find a scene which matched her ambition. Suffice to say that she found it. Kid Wave also have a great rhythm section in female drummer Serra Petale and bassist Harry Deacon, a leading guitar-player in Mattias Bhatt and an indie rock sound full of hooks that hang, and choruses that linger. Oh, and they have a new album, Wonderlust, released in June by Heavenly Recordings, a record company whose name perfectly defines their music.
"It's a lot more rock 'n' roll live," says Lea. She's right about that. In fact, Kid Wave is the sort of band that persuades you to forget your notebook and just enjoy the music. Business sometimes has to give way to pleasure!
So Lea's move to England in the hope of playing gigs and festivals that welcome creativity provides the last word on Tramlines 2015. Because the outstanding impression left by the experience of this festival is just how incredibly rich this country is in the production of music. For a nation that is often rather too modest about its advantages, perhaps we can occasionally allow ourselves to reflect on how fortunate we are.