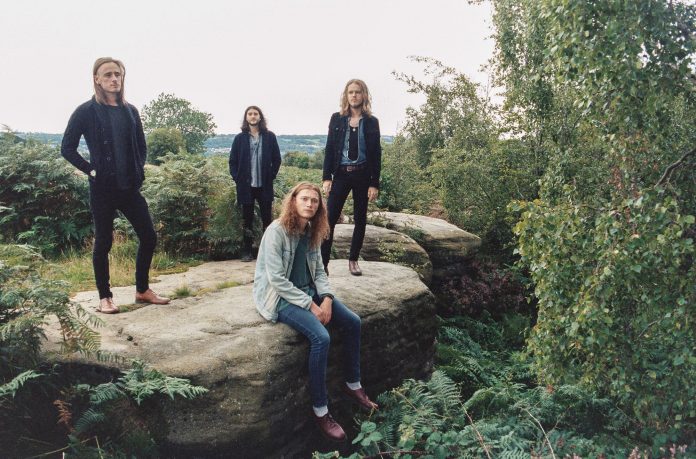 KILNSEY GREEN will be playing at KEIGHLEY EXCHANGE on FRIDAY 8TH NOVEMBER with support from SHIP'S CAT and JACK MAZURKE.
KILNSEY GREEN are a Bradford four piece who recently released their self-titled debut EP, which duly cemented their position as one of the most talked about and respected emerging bands in the North of England. Fusing acoustic, neo-soul ambience with savoury blues, they create thoughtful folk-rock tunes that pack a punch and have been championed by press and radio alike, including BBC Introducing who commented: "I may not smoke, but I can imagine walking onto a Tarantino set with a cigar to this".
You can listen to their self-titled debut EP here: https://www.kilnseygreen.com/m-u-s-i-c
SHIP'S CAT are five musicians from Leeds, borne of a desire to create music which is unique, heartfelt and epic. Influenced by artists such as Frightened Rabbit, Sparklehorse, Ultrasound, Mastersystem and Nick Cave, their songs shimmer with emotion and sadness fed by a sense of tragedy to resonate with people who have loved and lost and lived to tell the tale. A Ship's Cat gig is an intense experience that ultimately uplifts the soul and leaves a notion that there is always a way out of the darkness.
JACK MAZURKE is a young blues-inspired singer-songwriter and guitarist from Burley-In-Wharfedale near to both Leeds and Bradford. Influenced by the legendary Dylan, Hendrix, Led Zeppelin, The Kinks, The Doors and The Beatles, he is a self-taught musician whose immediate aim is to make a lasting impression on a live audience. "I've always loved making music to express myself and to keep improving my art," he says, "but to play for a handful of people and make them buzz has made me wonder how it would feel making a room of 400 people buzz."
KILNSEY GREEN https://www.facebook.com/kilnsey.green/
SHIP'S CAT https://www.facebook.com/shipscatband/
JACK MAZURKE https://www.facebook.com/jack.mazurke